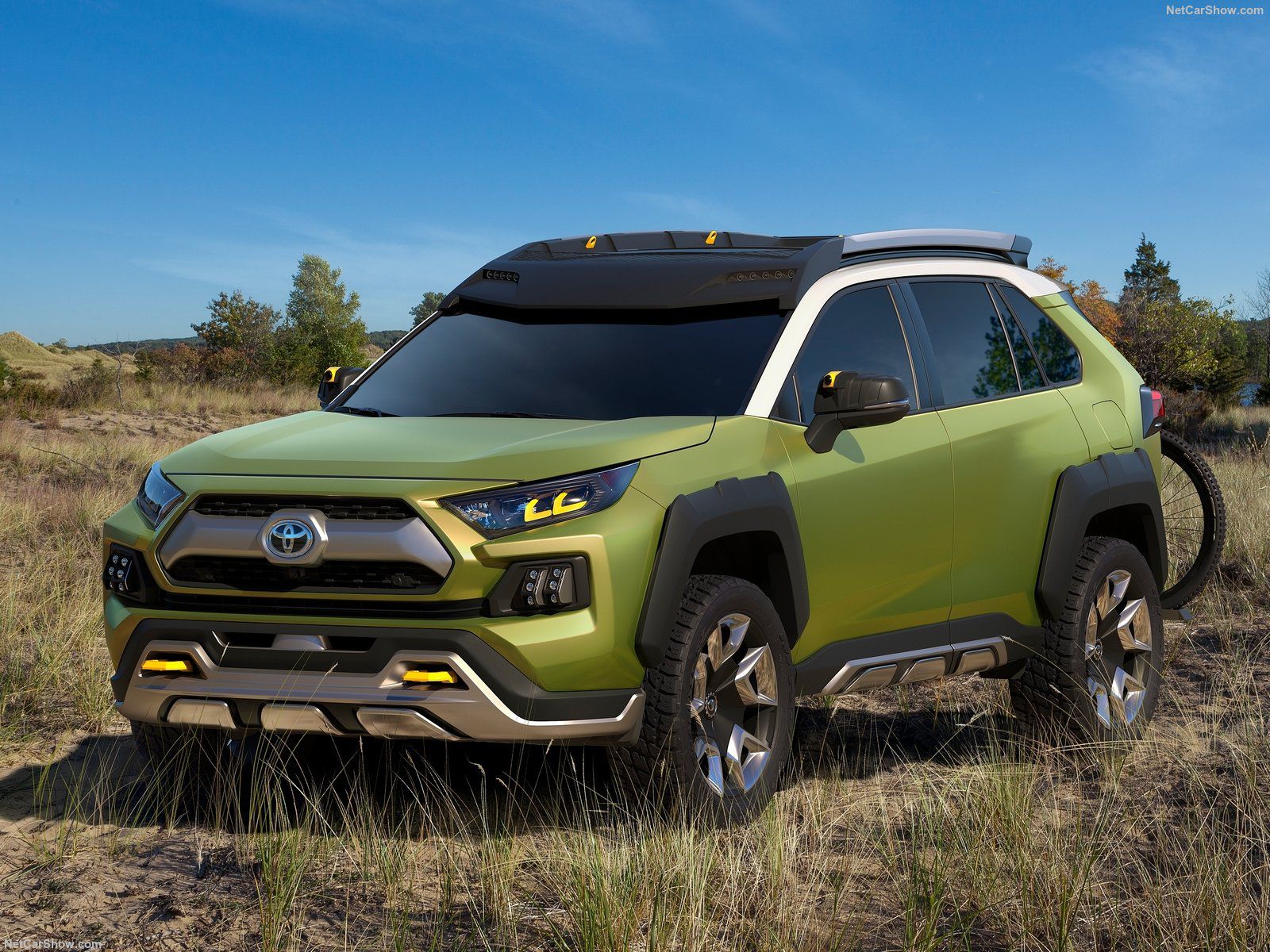 Africa best selling Cars 2015 ranking led by the pick up Toyota Hilux with a narrow margin over the Volkswagen Polo. Renault is the best European maker with 3 models in top 10.
Selling data by brands and model are available at focus2move for almost all African countries and just few very little are not yet covered.
During the full year 2015 the best selling car in the region was the pick up Toyota Hilux, produced in Thailand, with 68.713 sales (-6.9% from 2014) confirming the leadership taken since years.
In second place the Volkswagen Polo, best car passenger's with 66.404 sales (-18.2%) and in third the Ford Ranger with 40.878 (+16.4%).
In fourth place the Dacia Logan with 34.762 units (-6.0%) followed by the Toyota Corolla with 29.130 (+1.8%), the Hyundai Accent with 27.968 (-11.9%) and the Chevrolet TFR Single Cab with 25.191 (+1.2%)..
In eight place the Renault Clio with 23.415 (+2.3%) ahead of the Renault Symbol with 23.145 (+43.6%) and in 10th place the Hyundai Verna with 21.260 (-13.7%).
Below, you can sort our interactive tables. Please bear in mind that sales data are subject to adjustments as sources will update their information. This report is updated at the publishing date and will not be modified while the next on this subject will always have the year to date data updated.
| Rank 2015 | Rank 2014 | | Sales 2015 | Sales 2014 | 2015 Variation |
| --- | --- | --- | --- | --- | --- |
| 1 | 2 | Toyota Hilux | 68.713 | 73.773 | -6,9% |
| 2 | 1 | Volkswagen Polo | 66.404 | 81.201 | -18,2% |
| 3 | 4 | Ford Ranger | 40.878 | 35.113 | 16,4% |
| 4 | 3 | Dacia Logan | 34.762 | 36.986 | -6,0% |
| 5 | 6 | Toyota Corolla | 29.130 | 28.619 | 1,8% |
| 6 | 5 | Hyundai Accent | 27.968 | 31.758 | -11,9% |
| 7 | 8 | Chevrolet TFR Single Cab | 25.191 | 24.892 | 1,2% |
| 8 | 11 | Renault Clio | 23.415 | 22.887 | 2,3% |
| 9 | 25 | Renault Symbol | 23.145 | 16.123 | 43,6% |
| 10 | 9 | Hyundai Verna | 21.260 | 24.640 | -13,7% |
| 11 | 17 | Nissan NP200 | 18.733 | 18.230 | 2,8% |
| 12 | 18 | Peugeot 208 | 18.719 | 18.140 | 3,2% |
| 13 | 15 | Ford Fiesta | 18.254 | 18.871 | -3,3% |
| 14 | 13 | Toyota Etios | 17.736 | 20.127 | -11,9% |
| 15 | 19 | Isuzu KB | 17.149 | 17.444 | -1,7% |
| 16 | 27 | Dacia Sandero | 17.140 | 15.713 | 9,1% |
| 17 | 26 | Chevrolet Utility | 16.377 | 15.972 | 2,5% |
| 18 | 12 | Nissan Sunny | 16.317 | 21.312 | -23,4% |
| 19 | 155 | Hyundai Grand i10 | 16.069 | 1.985 | 709,5% |
| 20 | 10 | Kia Picanto | 15.947 | 24.192 | -34,1% |
| 21 | 35 | Dacia Duster | 15.765 | 14.048 | 12,2% |
| 22 | 22 | Mercedes C Class | 14.771 | 16.565 | -10,8% |
| 23 | 14 | Kia Rio | 14.599 | 19.784 | -26,2% |
| 24 | 7 | Hyundai i10 | 14.528 | 27.454 | -47,1% |
| 25 | 23 | Toyota Yaris | 13.885 | 16.414 | -15,4% |
| 26 | 24 | Toyota Quantum | 13.831 | 16.306 | -15,2% |
| 27 | 28 | Chevrolet Aveo | 13.427 | 15.712 | -14,5% |
| 28 | 34 | Toyota Fortuner | 12.965 | 14.258 | -9,1% |
| 29 | 46 | Renault Sandero | 12.860 | 9.994 | 28,7% |
| 30 | 30 | Renault Kangoo | 12.699 | 14.508 | -12,5% |
| 31 | 52 | Ford Ecosport | 12.233 | 8.052 | 51,9% |
| 32 | 31 | BMW 3 Series | 11.628 | 14.504 | -19,8% |
| 33 | 37 | Toyota Land Cruiser | 11.399 | 13.394 | -14,9% |
| 34 | 16 | Peugeot 301 | 11.269 | 18.267 | -38,3% |
| 35 | 38 | Hyundai Elantra | 11.239 | 12.546 | -10,4% |
| 36 | 41 | Hyundai i20 | 10.894 | 11.877 | -8,3% |
| 37 | 32 | Volkswagen Golf | 10.820 | 14.414 | -24,9% |
| 38 | 81 | Renault Logan sedan | 10.665 | 5.617 | 89,9% |
| 39 | 39 | Kia Sportage | 10.360 | 12.522 | -17,3% |
| 40 | 29 | Ford Figo | 10.360 | 15.070 | -31,3% |
| 41 | 40 | Toyota Corolla sedan | 9.392 | 11.992 | -21,7% |
| 42 | 44 | Peugeot Partner | 9.271 | 10.193 | -9,0% |
| 43 | 42 | Nissan Qashqai | 9.046 | 10.584 | -14,5% |
| 44 | 58 | Dacia Dokker | 8.854 | 7.312 | 21,1% |
| 45 | 36 | Hyundai ix35 | 8.684 | 13.820 | -37,2% |
| 46 | 51 | Toyota RAV4 | 8.666 | 8.369 | 3,5% |
| 47 | 48 | Toyota Hiace | 8.483 | 8.740 | -2,9% |
| 48 | 43 | Chevrolet Lanos | 8.359 | 10.339 | -19,2% |
| 49 | 63 | Nissan NP300 Hardbody | 8.186 | 6.996 | 17,0% |
| 50 | 20 | Chevrolet Spark | 8.078 | 17.030 | -52,6% |
| 51 | 49 | Skoda Octavia | 8.055 | 8.737 | -7,8% |
| 52 | 93 | Mitsubishi Lancer EX | 7.806 | 4.596 | 69,8% |
| 53 | 173 | Hyundai Tucson | 7.704 | 1.475 | 422,2% |
| 54 | 65 | Ford Focus | 7.406 | 6.660 | 11,2% |
| 55 | 53 | Toyota Avanza | 7.349 | 7.724 | -4,9% |
| 56 | 70 | Mitsubishi L200 | 7.329 | 6.391 | 14,7% |
| 57 | 75 | Suzuki Microbus | 7.200 | 5.950 | 21,0% |
| 58 | 21 | Geely Emgrand 7 | 6.970 | 16.922 | -58,8% |
| 59 | 61 | Peugeot 308 | 6.749 | 7.076 | -4,6% |
| 60 | 60 | Renault Duster | 6.695 | 7.177 | -6,7% |
| 61 | 57 | Volkswagen Tiguan | 6.659 | 7.386 | -9,8% |
| 62 | 120 | Renault Captur | 6.657 | 2.955 | 125,3% |
| 63 | 67 | Volkswagen Amarok | 6.471 | 6.435 | 0,6% |
| 64 | 82 | Isuzu D-Max | 6.428 | 5.561 | 15,6% |
| 65 | 54 | Kia Cerato | 6.288 | 7.574 | -17,0% |
| 66 | 77 | Ford Kuga | 6.260 | 5.734 | 9,2% |
| 67 | 33 | Seat Ibiza | 6.076 | 14.288 | -57,5% |
| 68 | 47 | Suzuki Swift | 6.074 | 9.706 | -37,4% |
| 69 | 69 | Chevrolet Cruze | 5.807 | 6.411 | -9,4% |
| 70 | 72 | Hyundai Accent sedan | 5.693 | 6.272 | -9,2% |
| 71 | 74 | Audi A3 | 5.656 | 6.052 | -6,6% |
| 72 | 168 | Datsun Go | 5.647 | 1.573 | 259,0% |
| 73 | 64 | Citroen Berlingo | 5.513 | 6.750 | -18,3% |
| 74 | 102 | Fiat Doblo | 5.443 | 4.018 | 35,4% |
| 75 | 78 | Mazda BT-50 | 5.322 | 5.708 | -6,8% |
| 76 | 76 | Toyota Prado | 5.207 | 5.773 | -9,8% |
| 77 | 66 | Citroen C-Elysée | 5.186 | 6.546 | -20,8% |
| 78 | 45 | Volkswagen Caddy | 4.825 | 10.083 | -52,1% |
| 79 | 68 | Audi A4 | 4.817 | 6.429 | -25,1% |
| 80 | 88 | Volkswagen Jetta | 4.734 | 4.931 | -4,0% |
| 81 | 98 | Golden Dragon Haice | 4.691 | 4.352 | 7,8% |
| 82 | 56 | Renault Clio Campus | 4.639 | 7.554 | -38,6% |
| 83 | 87 | King Long XMQ6500E | 4.618 | 5.079 | -9,1% |
| 84 | 117 | Mazda3 | 4.600 | 3.028 | 51,9% |
| 85 | 99 | Jeep Grand Cherokee | 4.543 | 4.238 | 7,2% |
| 86 | 79 | Kia K2700 | 4.392 | 5.707 | -23,0% |
| 87 | 100 | Chevrolet N300 | 4.387 | 4.089 | 7,3% |
| 88 | 127 | Peugeot 2008 | 4.346 | 2.540 | 71,1% |
| 89 | 80 | Fiat Punto | 4.284 | 5.653 | -24,2% |
| 90 | 130 | Nissan X-Trail | 4.260 | 2.476 | 72,0% |
| 91 | 108 | Chevrolet Optra | 4.171 | 3.545 | 17,7% |
| 92 | 55 | Seat Leon | 4.026 | 7.559 | -46,7% |
| 93 | 83 | Opel Astra | 3.925 | 5.440 | -27,8% |
| 94 | 62 | Hyundai H-1 | 3.899 | 7.030 | -44,5% |
| 95 | 84 | BMW 1 Series | 3.787 | 5.240 | -27,7% |
| 96 | 91 | Mercedes A Class | 3.776 | 4.670 | -19,1% |
| 97 | 266 | Dacia Lodgy | 3.755 | 559 | 571,7% |
| 98 | 50 | Suzuki Alto | 3.728 | 8.429 | -55,8% |
| 99 | 96 | Renault Fluence | 3.665 | 4.540 | -19,3% |
| 100 | 109 | Skoda Rapid | 3.572 | 3.529 | 1,2% |
(991)