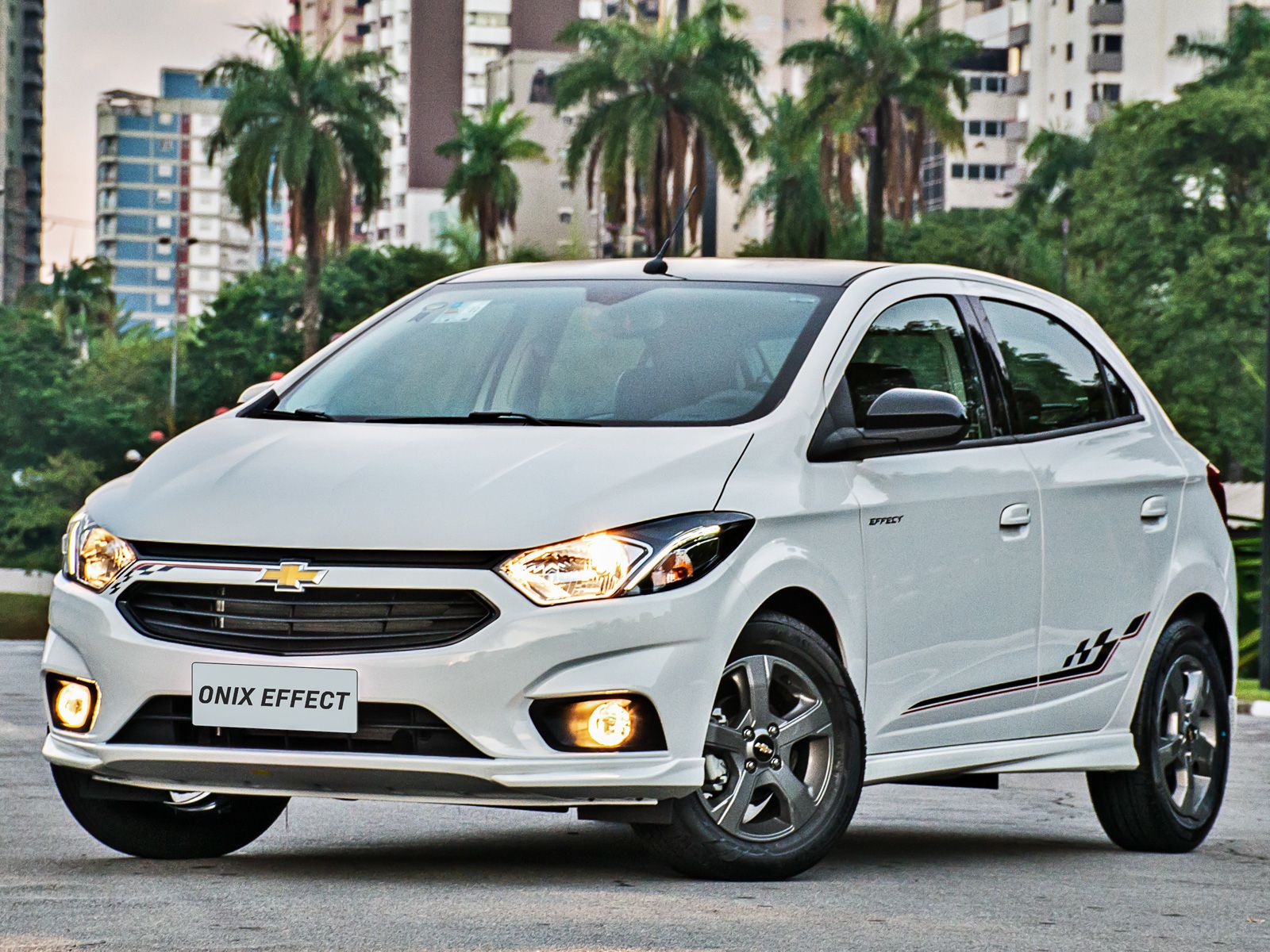 Argentina Best Selling Cars ranking in May sees the Toyota Hilux still on top, while Ford KA holds the second place. The whole Top10 showed poor performances, while Toyota Yaris is still growing fast.
In the 2018 the market has been disappointing, as sales dropped by 11.5% closing the year at 789.820. Two distinctive events have marked this negative year: the boom in sales registered in May, with an all-time-record, and the negative trend of following months in a precarious economic environment. Thus, after the great performance of the 2017, the decline will most likely continue during the next year.
The 2019 kept the last decades' trend of suddenly falling after series of positive performances. Indeed in January sales fell drastically down 50.2% with 59.030 units. February recorded year-to-date sales down 45.9% with 99.274 registrations. The market kept free falling in March, signing -53.7% with 38.741. The Q1 sales were down 48.3% with 138.015 registrations.
In April sales kept falling in double-digit (-51.3%), registering 37.125 units. The market is no improving even in May (-58%) with 34.239 units.
Registrations year-to-date are at 206.921 (-51.2%).
Argentinian Best Selling Cars has crowded battle for leadership with four models fighting on top of the list.
Actually the year-to-date leader is the Toyota Hilux with 11.398 (-33.4%) having taken back the leadership since May, overtaking the Ford KA actually second with 7.650 sales (-52.8%) and the Chevrolet Onix with 7.315 sales (-55.4%).
In fourth place the Toyota Etios with 6.844 units (-61.5%) ahead of the Volkswagen Gol with 5.969 units (-59.1%).
In sixth place the Fiat Cronos the  with 5.813 (+32.6%) followed by the Renault Sandero with 5.789 (-54.2%), the Volkswagen Amarok with 5.777 (-43.4%), the Renault Kwid with 5.663 sales (-48.2%) and in 10th place by the Peugeot 208 with 5.547 sales (-56.1%).
See details within Argentina Corner Store
Rank
2019
Rank
2018
Models
Sales
2019 YTD
Sales
May 19
'+/-
2019 Var
'+/-
May 19
1
1
Toyota Hilux
11.398
2.204
-33,4%
-34,3%
2
3
Ford KA
7.650
975
-52,8%
-67,9%
3
4
Chevrolet Onix
7.315
1.500
-55,4%
-45,0%
4
2
Toyota Etios
6.844
1.170
-61,5%
-70,1%
5
6
Volkswagen Gol
5.969
992
-59,1%
-58,2%
6
19
Fiat Cronos
5.813
785
32,6%
-59,8%
7
9
Renault Sandero
5.789
866
-54,2%
-58,2%
8
12
Volkswagen Amarok
5.777
898
-41,5%
-52,0%
9
7
Renault Kwid
5.663
742
-48,2%
-66,8%
10
8
Peugeot 208
5.547
878
-56,1%
-62,3%
11
13
Ford Ecosport
4.921
621
-49,7%
-59,2%
12
5
Chevrolet Prisma
4.898
869
-67,3%
-68,7%
13
27
Volkswagen Suran
4.876
193
-23,2%
-80,6%
14
15
Ford Ranger
4.585
792
-46,4%
-55,9%
15
16
Renault Kangoo
4.382
596
-52,6%
-60,6%
16
11
Volkswagen Polo
3.991
629
-55,4%
-72,2%
17
57
Toyota Yaris
3.850
687
558,1%
1126,8%
18
21
Renault Oroch
3.735
-
-47,6%
-100,0%
19
10
Fiat Argo
3.697
433
-57,6%
-83,1%
20
22
Renault Duster
3.687
512
-39,9%
-56,1%
21
17
Toyota Corolla
3.475
458
-54,7%
-73,2%
22
18
Renault Logan
3.409
566
-61,2%
-72,3%
23
14
Volkswagen Up!
3.223
687
-61,2%
-52,6%
24
33
Honda HR-V
3.144
372
-22,9%
-45,8%
25
26
Jeep Renegade
3.030
509
-46,8%
-62,5%
26
24
Ford Focus
2.973
547
-58,0%
-57,4%
27
28
Chevrolet S10
2.911
668
-46,2%
-41,9%
28
30
Renault Captur
2.870
448
-40,5%
-58,9%
29
29
Peugeot 2008
2.642
379
-54,8%
-65,3%
30
37
Fiat Toro
2.530
594
-33,0%
-20,3%
31
31
Chevrolet Tracker
2.453
161
-53,4%
-84,5%
32
24
Ford Fiesta
2.280
275
-66,0%
-83,6%
33
23
Fiat Mobi
2.275
364
-73,3%
-75,1%
34
25
Peugeot Partner
2.245
388
-65,0%
-69,2%
35
43
Fiat Fiorino
2.112
286
-39,8%
-58,6%
36
59
Citroen C4 Cactus
2.081
353
105,6%
24,7%
37
36
Nissan Kicks
2.068
225
-40,1%
-72,6%
38
20
Chevrolet Cruze
1.880
410
-76,0%
-68,8%
39
43
Volkswagen Virtus
1.694
306
6,6%
-68,1%
40
39
Toyota Fortuner
1.578
271
-22,6%
-22,8%
41
35
Citroen C3
1.551
245
-55,0%
-58,3%
42
45
Nissan March
1.494
205
-42,5%
-57,0%
43
55
Jeep Compass
1.443
285
19,4%
-18,6%
44
60
Volkswagen Tiguan
1.317
228
24,8%
-21,6%
45
41
Fiat Strada
1.315
212
-62,4%
-64,5%
46
44
Volkswagen Saveiro
1.266
280
-59,8%
-57,2%
47
61
Nissan Note
1.240
228
61,5%
-6,9%
48
38
Peugeot 308
1.130
15
-70,6%
-97,5%
49
40
Citroen Berlingo
1.122
154
-61,4%
-75,2%
50
34
Chevrolet Spin
1.105
165
-71,7%
-65,3%
51
51
Mercedes Sprinter
1.077
197
-36,8%
-31,4%
52
58
Nissan Frontier
941
177
-8,4%
-39,2%
53
47
Nissan Versa
879
140
-58,4%
-63,4%
54
56
Volkswagen Vento
854
113
-54,7%
-43,5%
55
42
Volkswagen Golf
835
98
-74,7%
-83,8%
56
64
Iveco Daily
812
158
-13,5%
-29,1%
57
46
Citroen C4 Lounge
808
131
-69,0%
-80,8%
58
124
Fiat Uno
709
189
59
49
Peugeot 301
664
155
-65,0%
-55,3%
60
54
Citroen C3 Aircross
565
83
-67,7%
-71,2%
61
Honda WR-V
560
80
62
75
Chevrolet Cobalt
541
11
21,8%
-86,1%
63
174
Chevrolet Equinox
515
57
64
48
Volkswagen Voyage
512
64
-78,0%
-80,3%
65
52
Citroen C-ElysŽe
510
120
-71,9%
-64,7%
66
63
Volkswagen Fox
501
80
-59,4%
-58,5%
67
73
Ford Mondeo
448
58
-27,3%
-74,2%
68
83
Honda Fit
437
50
542,6%
69
68
Peugeot 3008
424
108
-38,1%
-8,5%
70
65
Renault Master
406
79
-53,5%
-57,3%
71
53
Peugeot 408
391
58
-78,2%
-78,8%
72
80
Nissan Sentra
361
54
51,0%
3,8%
73
79
Ram 1500
348
66
-32,2%
-27,5%
74
79
Chevrolet Trailblazer
326
38
-14,9%
-58,7%
75
62
Chery Tiggo 3
323
42
-74,9%
-80,5%
76
98
Fiat 500x
270
86
5,5%
65,4%
77
74
Honda Civic
262
43
-70,4%
-63,6%
78
66
Chery Tiggo 5
253
42
-76,2%
-81,0%
79
88
Mercedes A Class
245
33
-36,0%
-60,2%
80
70
Hyundai Tucson
238
35
-74,5%
-77,4%
81
82
Fiat Ducato
237
44
-35,8%
29,4%
82
67
Toyota RAV4
236
68
-72,2%
-53,7%
83
69
Toyota Innova
218
22
-75,8%
-85,2%
84
89
DS 3
216
16
-38,3%
-76,8%
84
72
Mercedes Vito
216
29
-63,0%
-71,0%
85
78
Mercedes GLC
209
41
-61,9%
-63,4%
86
71
Chery QQ
202
50
-73,4%
-73,1%
87
109
Ford Transit
199
38
53,1%
111,1%
87
107
Kia Cerato
199
21
-5,2%
-32,3%
88
87
Kia Sportage
193
27
-58,8%
-63,5%
89
101
Chery Tiggo 2
190
27
2011,1%
200,0%
90
93
Peugeot Expert
176
31
-45,0%
-56,3%
91
81
Mercedes C Class
165
55
-58,6%
-36,0%
92
90
Ford Kuga
158
35
-43,8%
-18,6%
93
76
Fiat Tipo
155
8
-48,0%
-90,4%
94
84
Peugeot Boxer
154
39
-62,3%
-49,4%
95
116
Kia Rio
147
10
26,7%
-78,7%
96
86
Audi A3
142
32
-69,5%
-58,4%
97
110
Kia K2500
138
25
-47,1%
-24,2%
98
92
Fiat 500
136
29
-62,3%
-67,4%
99
77
Lifan Foison
134
31
-75,0%
-64,4%
100
103
Mercedes GLA
129
33
-58,7%
-45,9%
(4933)