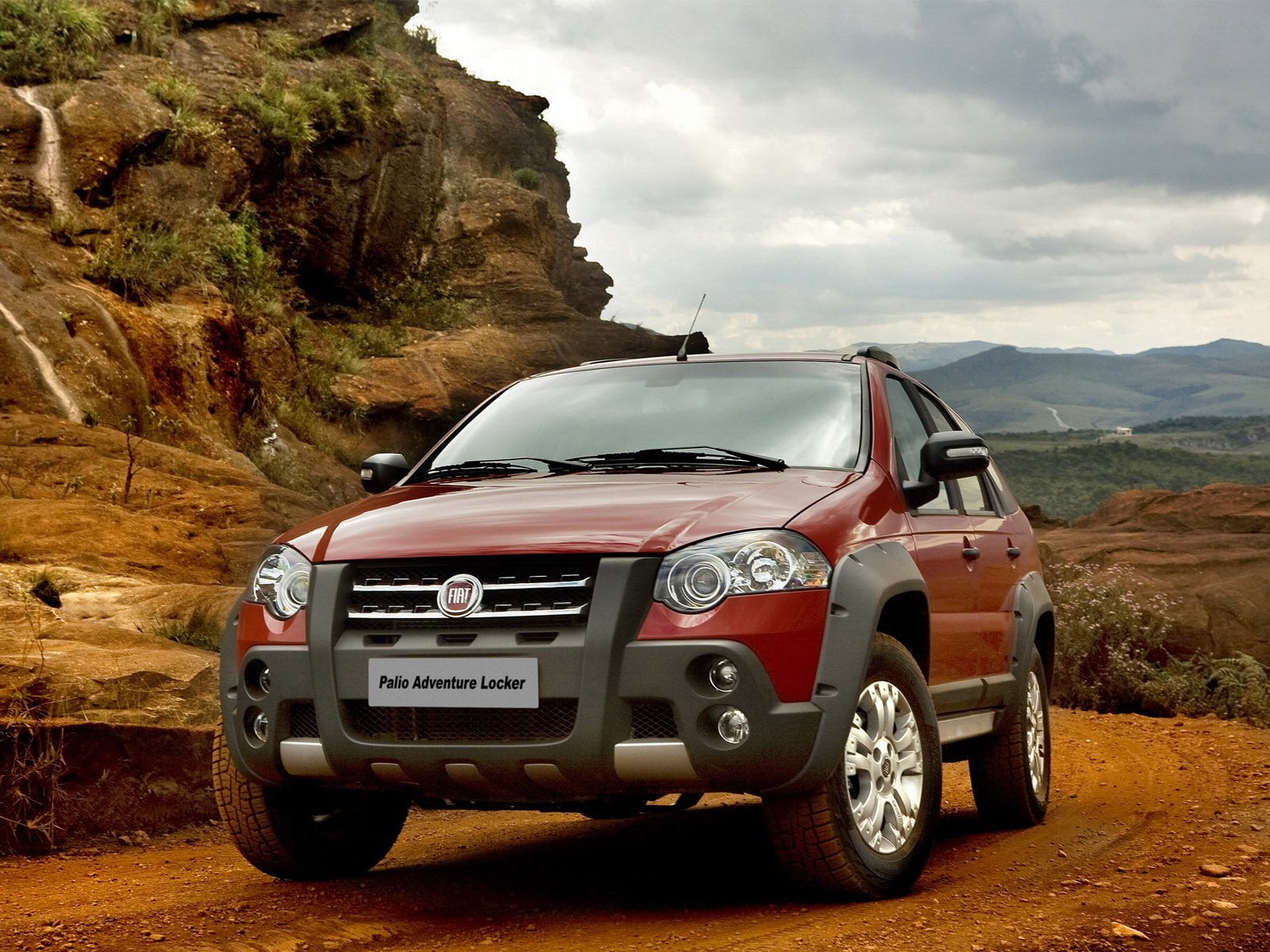 Argentinian vehicles sector keeps rebounding albeit the country entered in recession in Q1 2016 and the second quarter should have been disappointing as well. Renault was leader in August.
Argentina's economic growth remains at a standstill as the transition into a market-oriented economic model is proving difficult. The economy fell into recession in Q1 and most likely had another disappointing performance in Q2. Exports contracted at a double-digit rate in June mainly due to the deep recession in Brazil—Argentina's main trading partner.
However, the stability given by the new government has reassured consumers and thanks to the low-level achieved after the sharp fall reported in the previous two years, the domestic vehicles market keeps rebounding.
According to data released by the ACARA and the ADEFA, the Argentinian Associations of car manufacturers and dealers, in July and in August the vehicles sold had been respectively 61.203 and 68.836 units, up 6.4% and 24.6%.
Year to date the total vehicles sales have been 455.521 units, up 9.8% compared to the same period of the previous year.
In August, Renault was the new best performer reporting 10.987 vehicles sold (+38.7%) followed by Volkswagen with 10.498 (+1.1%), Chevrolet with 9.612 (+13.4%), Ford with 9.079 (+8.4%) and Fiat with 7.019 units (+22.2%).
Great performances posted by Toyota with 7.011 sales (+14.3%), Peugeot with 6.280 (+103.0%) and Citroen with 2.301 (+43.4%).
Renault-Nissan led the performance by group with market share at 17.4% ahead of Volkswagen with 15.6% and General Motors with 13.9%
The Volkswagen Gol kept the leadership with 2.847 sales (+7.8%) followed by the Toyota Hilux with 2.807 (-7.5%) the Renault Clio with 2.678 (+35.9%). The Fiat Palio was fourth with 2.525 units (+24.8%) ahead of Toyota Etios with 2.368 (-7.4%).
Research, Consulting, Data & Forecast Store
F2M covers intensively this market with several products developed to help any investigation required.
Market Researches in PDF are immediately available for download with study on the market since 2005 and with forecast up to the 2020.
Auto Data in EXCEL are immediately downloadable with annual sales volume, split by month, for all brands and all models distributed in the market. This year data are released year to date, but you will receive a monthly update until the year-end.
All these and more within our Argentina Store
Below, you can sort our interactive tables to see data regarding Brands, Groups and Models. Please bear in mind that sales data are subject to adjustments as sources will update their information. This report is updated at the publishing date and will not be modified while the next on this subject will report year to date data updated.
| Rank Aug | Rank YTD | Brand | Sales Aug | Sales YTD | Var Aug | Var YTD | Share Aug | Share YTD |
| --- | --- | --- | --- | --- | --- | --- | --- | --- |
| 1 | 4 | Renault | 10.987 | 58.522 | 38,70% | 19,50% | 16,00% | 12,90% |
| 2 | 1 | Volkswagen | 10.498 | 73.207 | 1,10% | -7,10% | 15,30% | 16,10% |
| 3 | 2 | Chevrolet | 9.612 | 64.921 | 13,40% | 11,10% | 14,00% | 14,30% |
| 4 | 3 | Ford | 9.079 | 62.005 | 8,40% | -0,20% | 13,20% | 13,60% |
| 5 | 6 | Fiat | 7.019 | 49.525 | 22,20% | 2,70% | 10,20% | 10,90% |
| 6 | 5 | Toyota | 7.011 | 52.596 | 14,30% | 21,70% | 10,20% | 11,60% |
| 7 | 7 | Peugeot | 6.280 | 41.461 | 103,00% | 19,40% | 9,10% | 9,10% |
| 8 | 8 | Citroen | 2.301 | 16.112 | 43,40% | 8,30% | 3,30% | 3,50% |
| 9 | 9 | Mercedes | 1.148 | 8.019 | 96,60% | 91,20% | 1,70% | 1,80% |
| 10 | 10 | Honda | 1.130 | 6.659 | 33,90% | 61,60% | 1,60% | 1,50% |
| 11 | 11 | Nissan | 1.015 | 6.042 | 65,00% | 23,20% | 1,50% | 1,30% |
| 12 | 12 | Iveco | 446 | 3.147 | 118,60% | 79,50% | 0,60% | 0,70% |
| 13 | 14 | Jeep | 367 | 1.795 | 1831,60% | 663,80% | 0,50% | 0,40% |
| 14 | 13 | Chery | 355 | 2.411 | -17,20% | -36,00% | 0,50% | 0,50% |
| 15 | 17 | BMW | 256 | 1.258 | 540,00% | 365,90% | 0,40% | 0,30% |
| 16 | 15 | Audi | 253 | 1.357 | 127,90% | 14,40% | 0,40% | 0,30% |
| 17 | 16 | Kia | 237 | 1.313 | 34,70% | -16,80% | 0,30% | 0,30% |
| 18 | 19 | Hyundai | 191 | 932 | -10,30% | -32,30% | 0,30% | 0,20% |
| 19 | 18 | Scania | 153 | 947 | | | 0,20% | 0,20% |
| 20 | 21 | Volvo | 105 | 578 | 10400,00% | 2212,00% | 0,20% | 0,10% |
| 21 | 20 | Ram | 100 | 667 | -27,00% | -39,40% | 0,10% | 0,10% |
| 22 | 26 | Lifan | 52 | 137 | | 6750,00% | 0,10% | 0,00% |
| 23 | 24 | Mini | 39 | 183 | 333,30% | 226,80% | 0,10% | 0,00% |
| 24 | 22 | Mitsubishi | 36 | 268 | -35,70% | -29,10% | 0,10% | 0,10% |
| 25 | 25 | Subaru | 32 | 139 | 357,10% | 183,70% | 0,00% | 0,00% |
| 26 | 30 | DS | 30 | 43 | | | 0,00% | 0,00% |
| 26 | 23 | Alfa Romeo | 30 | 263 | -23,10% | 5,60% | 0,00% | 0,10% |
| 27 | 27 | Smart | 29 | 109 | 163,60% | -7,60% | 0,00% | 0,00% |
| 28 | 28 | Suzuki | 16 | 68 | | 3300,00% | 0,00% | 0,00% |
| 29 | 31 | JMC | 10 | 35 | | | 0,00% | 0,00% |
| 30 | 29 | Land Rover | 7 | 54 | 0,00% | 54,30% | 0,00% | 0,00% |
| 31 | 32 | Porsche | 6 | 24 | -25,00% | -27,30% | 0,00% | 0,00% |
| Rank Aug | Rank YTD | Group | Sales Aug | Sales YTD | Var Aug | Var YTD | Share Aug | Share YTD |
| --- | --- | --- | --- | --- | --- | --- | --- | --- |
| 1 | 3 | Renault-Nissan | 12.002 | 64.564 | 40,60% | 19,90% | 17,40% | 14,20% |
| 2 | 1 | Volkswagen | 10.757 | 74.588 | 2,40% | -6,80% | 15,60% | 16,40% |
| 3 | 2 | General Motors | 9.612 | 64.921 | 13,40% | 11,10% | 13,90% | 14,20% |
| 4 | 4 | Ford | 9.079 | 62.005 | 8,40% | -0,20% | 13,20% | 13,60% |
| 5 | 5 | PSA | 8.611 | 57.616 | 83,30% | 16,20% | 12,50% | 12,60% |
| 6 | 6 | FCA | 7.964 | 55.416 | 29,60% | 7,40% | 11,50% | 12,20% |
| 7 | 7 | Toyota | 7.013 | 52.607 | 14,40% | 21,70% | 10,20% | 11,50% |
| 8 | 8 | Mercedes Daimler | 1.177 | 8.128 | 97,80% | 88,50% | 1,70% | 1,80% |
| 9 | 9 | Honda | 1.130 | 6.659 | 33,90% | 61,60% | 1,60% | 1,50% |
| 10 | 11 | Hyundai-Kia | 428 | 2.245 | 10,00% | -24,00% | 0,60% | 0,50% |
| Rank Aug | Rank YTD | Model | Sales Aug | Sales YTD | Var Aug | Var YTD |
| --- | --- | --- | --- | --- | --- | --- |
| 1 | 3 | Volkswagen Gol | 2.847 | 18.260 | 7,8% | -14,1% |
| 2 | 1 | Toyota Hilux | 2.807 | 21.819 | -7,5% | 18,7% |
| 3 | 5 | Renault Clio | 2.678 | 15.735 | 35,9% | 11,2% |
| 4 | 2 | Fiat Palio | 2.525 | 19.874 | 24,8% | 7,6% |
| 5 | 6 | Toyota Etios | 2.368 | 15.708 | -7,4% | 16,5% |
| 6 | 7 | Ford Focus | 2.291 | 14.201 | 14,2% | 1,5% |
| 7 | 19 | Renault Sandero | 1.932 | 8.629 | 61,0% | 16,5% |
| 8 | 8 | Peugeot 208 | 1.826 | 12.950 | 189,8% | 20,3% |
| 9 | 15 | Ford Ranger | 1.805 | 11.327 | 6,0% | -7,8% |
| 10 | 10 | Ford Fiesta | 1.768 | 12.636 | -24,6% | -30,6% |
| 11 | 16 | Renault Kangoo | 1.745 | 10.080 | 190,8% | -20,9% |
| 12 | 13 | Chevrolet Onix | 1.726 | 11.820 | 51,0% | 39,4% |
| 13 | 18 | Chevrolet Prisma | 1.706 | 8.690 | 51,5% | 24,4% |
| 14 | 11 | Ford Ecosport | 1.602 | 12.559 | -26,0% | -25,2% |
| 15 | 20 | Peugeot Partner | 1.490 | 7.954 | 328,2% | 27,4% |
| 16 | 4 | Chevrolet Classic | 1.472 | 16.237 | -56,4% | -19,7% |
| 17 | 17 | Volkswagen Suran | 1.438 | 9.917 | -11,8% | -11,7% |
| 18 | 14 | Toyota Corolla | 1.423 | 11.716 | -4,6% | 8,8% |
| 19 | 12 | Fiat Siena | 1.418 | 11.852 | -15,0% | -10,2% |
| 20 | 9 | Volkswagen Amarok | 1.400 | 12.650 | -23,9% | 5,2% |
| 21 | 24 | Renault Duster | 1.392 | 6.854 | -15,6% | 0,3% |
| 22 | 23 | Ford KA | 1.279 | 6.899 | 63850,0% | 29895,7% |
| 23 | 29 | Renault Logan | 1.242 | 5.246 | 64,1% | 73,3% |
| 24 | 22 | Volkswagen Up! | 1.188 | 7.474 | -10,6% | -8,8% |
| 25 | 33 | Renault Oroch | 1.152 | 4.781 | | |
| 26 | 28 | Honda HR-V | 1.108 | 5.283 | 79,6% | 432,6% |
| 27 | 25 | Chevrolet Tracker | 1.048 | 6.444 | 72,9% | 73,2% |
| 28 | 21 | Peugeot 308 | 1.035 | 7.607 | 87,2% | -0,8% |
| 29 | 26 | Chevrolet Spin | 905 | 5.970 | 13,8% | 20,0% |
| 30 | 30 | Chevrolet S10 | 779 | 4.846 | 42,2% | 35,6% |
| 31 | 31 | Volkswagen Saveiro | 770 | 4.838 | 33,2% | -14,7% |
| 32 | 41 | Peugeot 2008 | 707 | 3.561 | | |
| 33 | 32 | Fiat Fiorino | 702 | 4.833 | 37,9% | 55,3% |
| 34 | 43 | Volkswagen Golf | 665 | 3.131 | 88,9% | 46,6% |
| 35 | 58 | Fiat Toro | 663 | 1.324 | | |
| 36 | 38 | Fiat Strada | 639 | 3.843 | 21,0% | 7,5% |
| 37 | 46 | Chevrolet Agile | 630 | 2.538 | 164,7% | -50,2% |
| 38 | 34 | Citroen C4 Lounge | 616 | 4.729 | -12,0% | 5,0% |
| 39 | 42 | Chevrolet Cruze | 594 | 3.344 | 80,0% | 55,3% |
| 40 | 35 | Peugeot 408 | 577 | 4.300 | 59,4% | 30,6% |
(244)