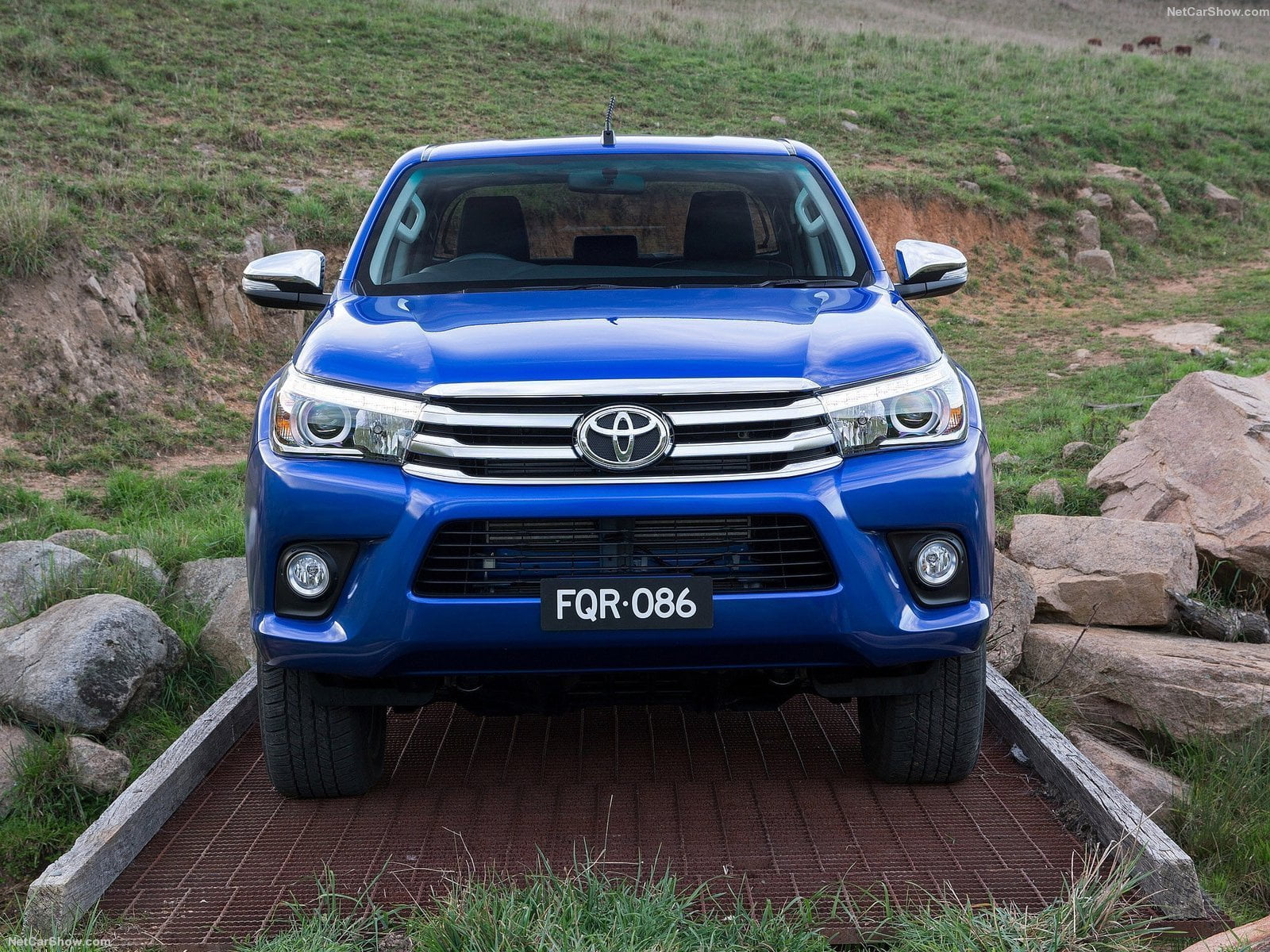 Asean best selling Cars 2015 ranking led by the made in Thailand Toyota Hilux with a wide gap over the main followers. The Perodua Axia was the first car passenger.
Selling data by brands and model are available at focus2move for almost all countries included in the ASEAN sub-region: Thailand, Philippines, Vietnam, Indonesia, Malaysia, Brunei, Laos and Myanmar data are available and just Cambodia are actually not within our reports.
During the full year 2015 the best selling car in the region was the pick up Toyota Hilux, produced in Thailand, with 208.000 sales (+7.8% from 2014) confirming the leadership taken since years.
In second place the MPV Toyota Avanza with 145.095 sales (-18.8%) and in third the Isuzu D-Max with 135.781 (-5.6%)
In fourth place the the first car passenger's, the Perodua Axia with 101.899 units (+254%) followed by the Toyota Vios with 93.439 (-26.1%), the Honda City with 87.139 (+1.0%) and the Honda HR-V with 84.488.
In eight place the Toyota Innova with 63.826 (-23.7%) ahead of the Toyota Fortuner with 62.562 (-5.7%) and in 10th place the Ford Ranger with 60.286 (+26.3%).
Below, you can sort our interactive tables. Please bear in mind that sales data are subject to adjustments as sources will update their information. This report is updated at the publishing date and will not be modified while the next on this subject will always have the year to date data updated.
| 2015 Rank | 2014 Rank | Model | 2015 Sales | 2014 Sales | 2015 Var% |
| --- | --- | --- | --- | --- | --- |
| 1 | 1 | Toyota Hilux | 208.735 | 193.665 | 7,8% |
| 2 | 2 | Toyota Avanza | 145.095 | 178.664 | -18,8% |
| 3 | 3 | Isuzu D-Max | 135.781 | 143.806 | -5,6% |
| 4 | 30 | Perodua Axia | 101.879 | 28.760 | 254,2% |
| 5 | 4 | Toyota Vios | 93.439 | 126.406 | -26,1% |
| 6 | 5 | Honda City | 87.139 | 86.288 | 1,0% |
| 7 | 111 | Honda HR-V | 84.488 | 3.764 | 2144,6% |
| 8 | 6 | Toyota Innova | 63.826 | 83.067 | -23,2% |
| 9 | 11 | Toyota Fortuner | 62.562 | 66.357 | -5,7% |
| 10 | 19 | Ford Ranger | 60.286 | 47.719 | 26,3% |
| 11 | 9 | Toyota Yaris | 59.603 | 73.787 | -19,2% |
| 12 | 13 | Daihatsu Gran Max PU | 58.121 | 57.151 | 1,7% |
| 13 | 10 | Toyota Agya | 56.683 | 67.074 | -15,5% |
| 14 | 32 | Toyota Hiace | 56.023 | 26.395 | 112,2% |
| 15 | 8 | Honda Mobilio | 54.838 | 82.449 | -33,5% |
| 16 | 7 | Perodua Myvi | 54.176 | 82.477 | -34,3% |
| 17 | 14 | Proton Saga | 53.870 | 56.091 | -4,0% |
| 18 | 16 | Honda Jazz | 53.275 | 55.947 | -4,8% |
| 19 | 15 | Suzuki Carry Pick Up | 52.837 | 56.013 | -5,7% |
| 20 | 17 | Perodua Alza | 50.503 | 55.346 | -8,8% |
| 21 | 12 | Toyota Corolla | 43.535 | 60.520 | -28,1% |
| 22 | 22 | Nissan Almera | 37.510 | 42.000 | -10,7% |
| 23 | 23 | Daihatsu Ayla | 36.522 | 40.799 | -10,5% |
| 24 | 18 | Suzuki Ertiga | 35.066 | 48.705 | -28,0% |
| 25 | 21 | Honda Brio | 34.161 | 45.335 | -24,6% |
| 26 | 20 | Daihatsu Xenia | 33.067 | 46.722 | -29,2% |
| 27 | 24 | Mitsubishi Triton | 31.925 | 39.633 | -19,4% |
| 28 | 44 | Mitsubishi Pajero Sport | 30.804 | 19.642 | 56,8% |
| 29 | 31 | Honda CR-V | 29.457 | 28.662 | 2,8% |
| 30 | 34 | Nissan Navara | 29.276 | 23.516 | 24,5% |
| 31 | 26 | Isuzu MU-X | 28.268 | 30.821 | -8,3% |
| 32 | 60 | Mazda2 | 27.818 | 11.473 | 142,5% |
| 33 | 28 | Mitsubishi T120-SS Pick up | 27.584 | 29.378 | -6,1% |
| 34 | 27 | Toyota Rush | 27.207 | 29.609 | -8,1% |
| 35 | 25 | Mitsubishi L300 | 23.544 | 38.942 | -39,5% |
| 36 | 39 | Datsun GO+ | 21.910 | 20.520 | 6,8% |
| 37 | 38 | Toyota Camry | 20.669 | 20.615 | 0,3% |
| 38 | 140 | Mitsubishi L200 | 20.531 | 2.073 | 890,3% |
| 39 | 84 | Nissan X-Trail | 20.418 | 6.279 | 225,2% |
| 40 | 47 | Mazda CX-5 | 19.983 | 19.283 | 3,6% |
| 41 | 43 | Mazda BT-50 | 18.135 | 19.768 | -8,3% |
| 42 | 40 | Mitsubishi Mirage | 17.742 | 20.200 | -12,2% |
| 43 | 78 | Proton Iriz | 17.048 | 7.572 | 125,1% |
| 44 | 42 | Suzuki Swift | 16.987 | 20.105 | -15,5% |
| 45 | 35 | Suzuki APV Pick-up | 16.785 | 22.604 | -25,7% |
| 46 | 46 | Ford Ecosport | 16.703 | 19.348 | -13,7% |
| 47 | 55 | Mazda3 | 16.617 | 13.616 | 22,0% |
| 48 | 54 | Daihatsu Gran Max MB | 16.501 | 14.125 | 16,8% |
| 49 | 37 | Honda Accord | 15.645 | 21.052 | -25,7% |
| 50 | 49 | Chevrolet Colorado | 15.369 | 17.976 | -14,5% |
| 51 | 53 | Mitsubishi Attrage | 14.495 | 14.651 | -1,1% |
| 52 | 82 | Toyota Wigo | 14.393 | 6.666 | 115,9% |
| 53 | 73 | Kia K3000 | 14.201 | 8.105 | 75,2% |
| 54 | 36 | Suzuki APV | 13.817 | 21.209 | -34,9% |
| 55 | 48 | Daihatsu Terios | 13.550 | 18.792 | -27,9% |
| 56 | 45 | Honda Civic | 13.300 | 19.595 | -32,1% |
| 57 | 50 | Suzuki Karimun Wagon R | 13.098 | 16.113 | -18,7% |
| 58 | 56 | Isuzu MU-7 | 13.049 | 12.750 | 2,3% |
| 59 | 58 | Hino | 11.632 | 11.740 | -0,9% |
| 60 | 64 | Nissan March | 11.611 | 10.418 | 11,4% |
| 61 | 41 | Proton Persona | 11.192 | 20.148 | -44,5% |
| 62 | 52 | Ford Fiesta | 10.582 | 15.975 | -33,8% |
| 63 | 65 | Thaco Truck | 9.859 | 10.260 | -3,9% |
| 64 | 74 | Mercedes E Class | 9.724 | 8.001 | 21,5% |
| 65 | 80 | BMW 3 Series | 9.511 | 6.682 | 42,3% |
| 66 | 71 | Kia Rio | 9.491 | 8.681 | 9,3% |
| 67 | 72 | Thaco LCV | 9.267 | 8.664 | 7,0% |
| 68 | 66 | Mitsubishi Canter | 9.101 | 10.160 | -10,4% |
| 69 | 128 | Kia K2700 | 9.046 | 2.886 | 213,4% |
| 70 | 100 | Kia Morning | 8.407 | 4.544 | 85,0% |
| 71 | 51 | Proton Exora | 8.102 | 16.097 | -49,7% |
| 72 | 67 | Toyota Etios | 8.076 | 10.064 | -19,8% |
| 73 | 171 | Nissan Livina | 8.030 | 1.150 | 598,3% |
| 74 | 33 | Nissan Grand Livina | 8.015 | 23.630 | -66,1% |
| 75 | 59 | Proton Prevé | 7.915 | 11.614 | -31,9% |
| 76 | 79 | Hyundai Accent | 7.421 | 7.309 | 1,5% |
| 77 | 90 | Ford Everest | 7.053 | 5.334 | 32,2% |
| 78 | 69 | Chevrolet Spin | 6.958 | 9.757 | -28,7% |
| 79 | 70 | Hyundai H-100 | 6.625 | 9.055 | -26,8% |
| 80 | 120 | Mitsubishi Adventure | 6.504 | 3.124 | 108,2% |
| 81 | 87 | BMW 5 Series | 6.290 | 5.487 | 14,6% |
| 82 | 95 | Subaru XV | 6.224 | 4.905 | 26,9% |
| 83 | 98 | Ford Transit | 5.809 | 4.691 | 23,8% |
| 84 | 117 | Mitsubishi ASX | 5.624 | 3.190 | 76,3% |
| 85 | 153 | Mercedes B Class | 5.376 | 1.692 | 217,6% |
| 86 | 119 | Nissan Urvan | 5.363 | 3.135 | 71,1% |
| 87 | 68 | Honda Freed | 5.341 | 9.812 | -45,6% |
| 88 | 118 | Hino 500 | 5.278 | 3.189 | 65,5% |
| 89 | 104 | Isuzu Trucks | 5.132 | 4.140 | 24,0% |
| 90 | 91 | Mercedes C Class | 5.050 | 5.313 | -4,9% |
| 91 | 112 | Mitsubishi Strada | 4.925 | 3.588 | 37,3% |
| 92 | 85 | Nissan Sylphy | 4.908 | 6.051 | -18,9% |
| 93 | 186 | Toyota Limo Taxi | 4.862 | 960 | 406,4% |
| 94 | 135 | Hyundai H-1 Truck | 4.807 | 2.294 | 109,5% |
| 95 | 83 | Nissan Teana | 4.773 | 6.476 | -26,3% |
| 96 | 88 | Honda Odyssey | 4.664 | 5.475 | -14,8% |
| 97 | 94 | Honda Amaze | 4.649 | 5.049 | -7,9% |
| 98 | 152 | Nissan Serena | 4.492 | 1.712 | 162,4% |
| 99 | 114 | Kia K3 | 4.332 | 3.329 | 30,1% |
| 100 | 77 | Hyundai Elantra | 4.205 | 7.614 | -44,8% |
(784)