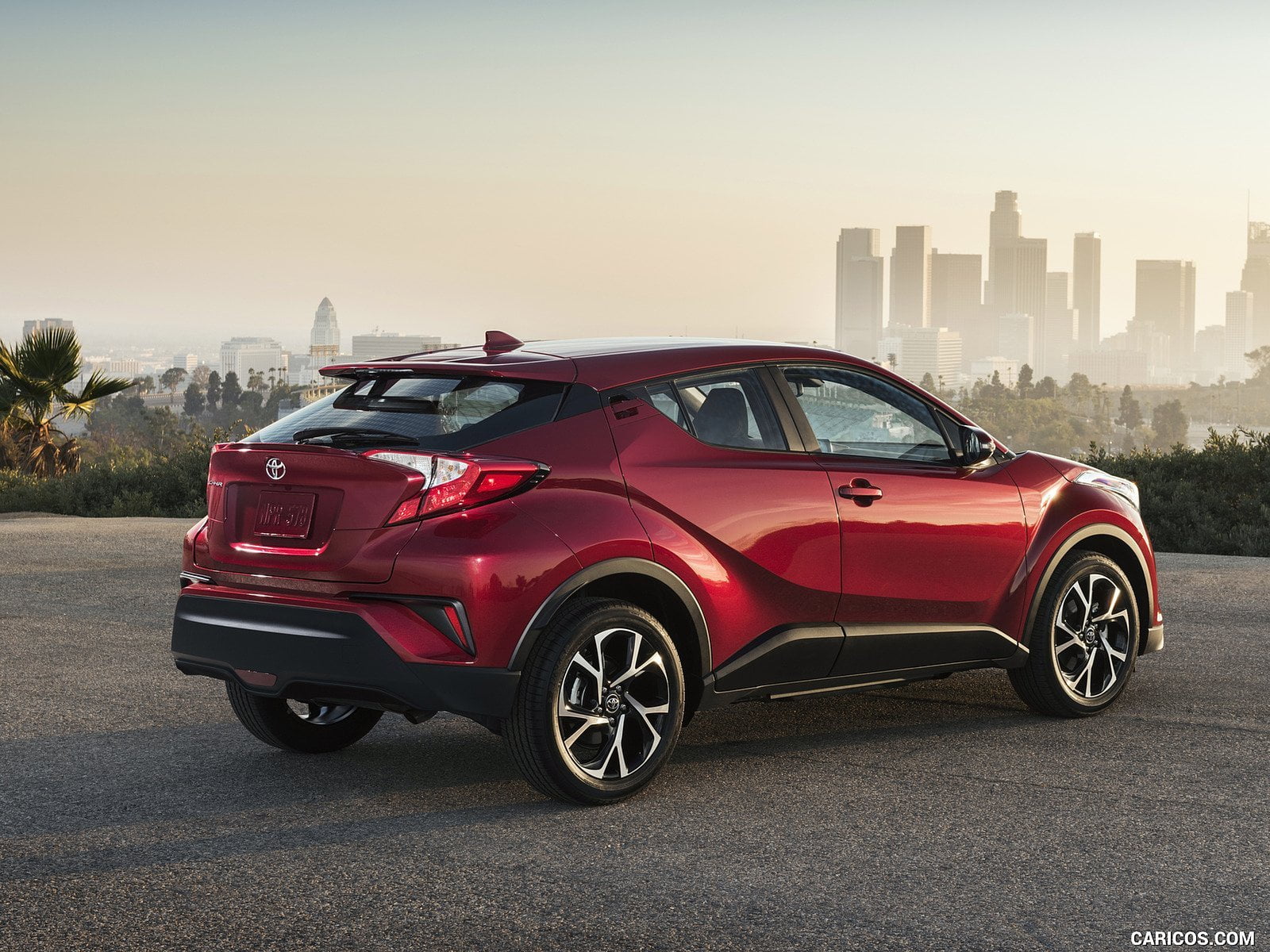 Australia Auto 2016 Hit the New All Time Record sales again, for the second year in a row despite the economic environment seems deteriorating with low data referred to the second half.
Australia's string of weak quarterly economic expansions came to an abrupt end in the third quarter, confounding analysts who had expected only a mild slowdown. The labor market remained somewhat soft at the onset of Q4 but shed part-time positions while creating new full-time positions, suggesting a firmer recovery to close the year. At the same time, retail sales continued to grow at a strong clip in October, albeit slightly below September's mark.
According to data released by the FCAI, the Federation of Australian Car Manufacturers, new car passenger's in December had been 197.327, up 5.8%, ending the 2016 at 1.173.335 sales (+2.2%) hitting the new all time record for the second year in a row.
However, due to the recovery of Spanish market, Australia has lost one place in the global ranking and now stands for 15th.
In the 2016 Toyota won the competition posting over 209.000 units (+3.1%), while among the highest growths of the year had been scored by LDV, Kia, Ford, Land Rover, Mercedes and Mini. The best performances were reported by Catheram (+189.3%) and Jaguar (+144.3%).
Smart hit the sharpest slowdown, losing 94.6%, followed by other lost at lower level for Great Wall, Chery, Dodge, and Morgan.
At model wise, the Toyota Hilux was the leader with 42.104 sales (+19.7%)  followed by the Toyota Corolla with 40.330 units (-4.1%) and the Hyundai i30 with 37.772 (+16.9%).
The Hyundai Tucson and Renault Kadjar shined improving respectively 270.8% at 19.988 units and 5574.0% at 6.979 sales.
To see the best-selling models ranking with top 100 models, read the report we dedicated.
Research, Consulting, Data & Forecast Store
F2M covers intensively this market with several products developed to help any investigation required.
Market Researches in PDF are immediately available for download with study on the market since 2005 and with forecast up to the 2022.
Auto Data in EXCEL are immediately downloadable with annual sales volume, split by month, for all brands and all models distributed in the market. This year data are released year to date, but you will receive a monthly update until the year-end.
All these and more within our  Australia Corner Store!
Below, you can sort our interactive tables to see data regarding Brands, Groups and Models. Please bear in mind that sales data are subject to adjustments as sources will update their information. This report is updated at the publishing date and will not be modified while the next on this subject will always have the year to date data updated.
| Rank Dec | Rank 2016 | BRAND | Sales December | Sales 2016 FY | Variation December | Variation 2016 FY | Share December | Share 2016 |
| --- | --- | --- | --- | --- | --- | --- | --- | --- |
| 1 | 1 | Toyota | 19.925 | 209.610 | 5,0% | 3,1% | 20,8% | 18,2% |
| 2 | 2 | Mazda | 9.771 | 118.217 | 0,6% | 3,7% | 10,2% | 10,3% |
| 3 | 4 | Holden | 7.725 | 94.308 | -15,5% | -8,4% | 8,0% | 8,2% |
| 4 | 3 | Hyundai | 7.052 | 101.555 | -1,5% | -0,4% | 7,3% | 8,8% |
| 5 | 6 | Mitsubishi | 6.752 | 73.368 | -10,0% | 2,3% | 7,0% | 6,4% |
| 6 | 5 | Ford | 6.466 | 81.207 | 5,8% | 15,3% | 6,7% | 7,1% |
| 7 | 7 | Nissan | 5.072 | 66.826 | 1,2% | 1,2% | 5,3% | 5,8% |
| 8 | 8 | Volkswagen | 4.565 | 56.571 | 2,4% | -6,1% | 4,8% | 4,9% |
| 9 | 12 | Honda | 4.228 | 40.838 | 27,4% | 1,8% | 4,4% | 3,5% |
| 10 | 9 | Subaru | 3.908 | 47.018 | 8,3% | 7,8% | 4,1% | 4,1% |
| 11 | 11 | Mercedes | 3.444 | 41.226 | 0,0% | 13,3% | 3,6% | 3,6% |
| 12 | 10 | Kia | 3.314 | 42.668 | 30,9% | 26,5% | 3,5% | 3,7% |
| 13 | 15 | Isuzu | 2.604 | 23.377 | 27,6% | 11,4% | 2,7% | 2,0% |
| 14 | 14 | Audi | 2.227 | 24.258 | 12,0% | 5,1% | 2,3% | 2,1% |
| 15 | 16 | Suzuki | 1.628 | 19.495 | 7,9% | 2,1% | 1,7% | 1,7% |
| 16 | 13 | BMW | 1.565 | 28.028 | -8,0% | 12,0% | 1,6% | 2,4% |
| 17 | 17 | Land Rover | 1.152 | 13.597 | -8,0% | 14,4% | 1,2% | 1,2% |
| 18 | 18 | Jeep | 909 | 12.620 | -29,8% | -48,3% | 0,9% | 1,1% |
| 19 | 19 | Renault | 709 | 11.109 | -24,7% | -3,6% | 0,7% | 1,0% |
| 20 | 20 | Lexus | 466 | 9.027 | -12,6% | 3,9% | 0,5% | 0,8% |
| 21 | 24 | Fiat | 447 | 3.865 | 11,0% | -29,4% | 0,5% | 0,3% |
| 22 | 22 | Skoda | 403 | 4.658 | 6,0% | -1,9% | 0,4% | 0,4% |
| 23 | 21 | Volvo | 363 | 5.878 | 7,7% | 18,9% | 0,4% | 0,5% |
| 24 | 25 | Mini | 269 | 3.765 | -3,2% | 12,7% | 0,3% | 0,3% |
| 25 | 27 | Jaguar | 192 | 2.744 | 14,0% | 112,4% | 0,2% | 0,2% |
| 26 | 26 | Peugeot | 161 | 3.129 | -17,0% | -21,8% | 0,2% | 0,3% |
| 27 | 23 | Porsche | 110 | 4.434 | -22,5% | 8,4% | 0,1% | 0,4% |
| 28 | 28 | LDV | 90 | 1.478 | 5,0% | 92,7% | 0,1% | 0,1% |
| 29 | 30 | Citroen | 74 | 965 | 34,5% | -12,7% | 0,1% | 0,1% |
| 30 | 29 | Foton | 71 | 980 | 12,0% | -8,0% | 0,1% | 0,1% |
| 31 | 31 | Infiniti | 46 | 747 | 5,0% | 30,1% | 0,0% | 0,1% |
| 32 | 32 | Alfa Romeo | 46 | 711 | -46,5% | -54,9% | 0,0% | 0,1% |
| Rank Dec | Rank 2016 | GROUP | Sales December | Sales 2016 FY | Variation December | Variation 2016 FY | Share December | Share 2016 FY |
| --- | --- | --- | --- | --- | --- | --- | --- | --- |
| 1 | 1 | Toyota | 20.391 | 218.637 | 4,5% | 3,1% | 21,2% | 19,0% |
| 2 | 2 | Hyundai-Kia | 10.366 | 144.223 | 7,0% | 6,2% | 10,8% | 12,5% |
| 3 | 3 | Mazda | 9.771 | 118.217 | 0,6% | 3,7% | 10,2% | 10,3% |
| 4 | 4 | General Motors | 7.725 | 94.308 | -15,5% | -8,4% | 8,0% | 8,2% |
| 5 | 5 | Volkswagen | 7.345 | 90.204 | 4,8% | -2,4% | 7,7% | 7,8% |
| 7 | 6 | Ford | 6.466 | 81.207 | 5,8% | 15,3% | 6,7% | 7,1% |
| 8 | 7 | Renault-Nissan | 5.827 | 78.682 | -2,8% | 0,7% | 6,1% | 6,8% |
| 6 | 8 | Mitsubishi | 6.752 | 73.368 | -10,0% | 2,3% | 7,0% | 6,4% |
| 10 | 9 | Fuji Heavy Industries | 3.908 | 47.018 | 8,3% | 7,8% | 4,1% | 4,1% |
| 11 | 10 | Mercedes Daimler | 3.444 | 41.230 | 0,0% | 13,1% | 3,6% | 3,6% |
| Rank Dec | Rank 2016 | Model | Sales December | Sales 2016 | Variation December | Variation 2016 |
| --- | --- | --- | --- | --- | --- | --- |
| 1 | 6 | Toyota Camry | 4.850 | 26.485 | -8,9% | -4,2% |
| 2 | 1 | Toyota Hilux | 4.086 | 42.104 | 30,3% | 19,7% |
| 3 | 4 | Ford Ranger | 3.367 | 36.934 | 18,7% | 26,6% |
| 4 | 5 | Mazda3 | 3.141 | 36.107 | -8,8% | -6,6% |
| 5 | 2 | Toyota Corolla | 2.927 | 40.330 | -15,6% | -4,1% |
| 6 | 3 | Hyundai i30 | 2.835 | 37.772 | 41,8% | 16,9% |
| 7 | 9 | Mitsubishi Triton | 2.196 | 21.987 | 2,9% | -13,2% |
| 8 | 7 | Holden Commodore | 2.130 | 25.860 | -18,8% | -6,9% |
| 9 | 8 | Mazda CX-5 | 1.906 | 24.564 | -0,6% | -2,3% |
| 10 | 12 | Toyota RAV4 | 1.495 | 19.526 | -8,3% | 5,9% |
(449)