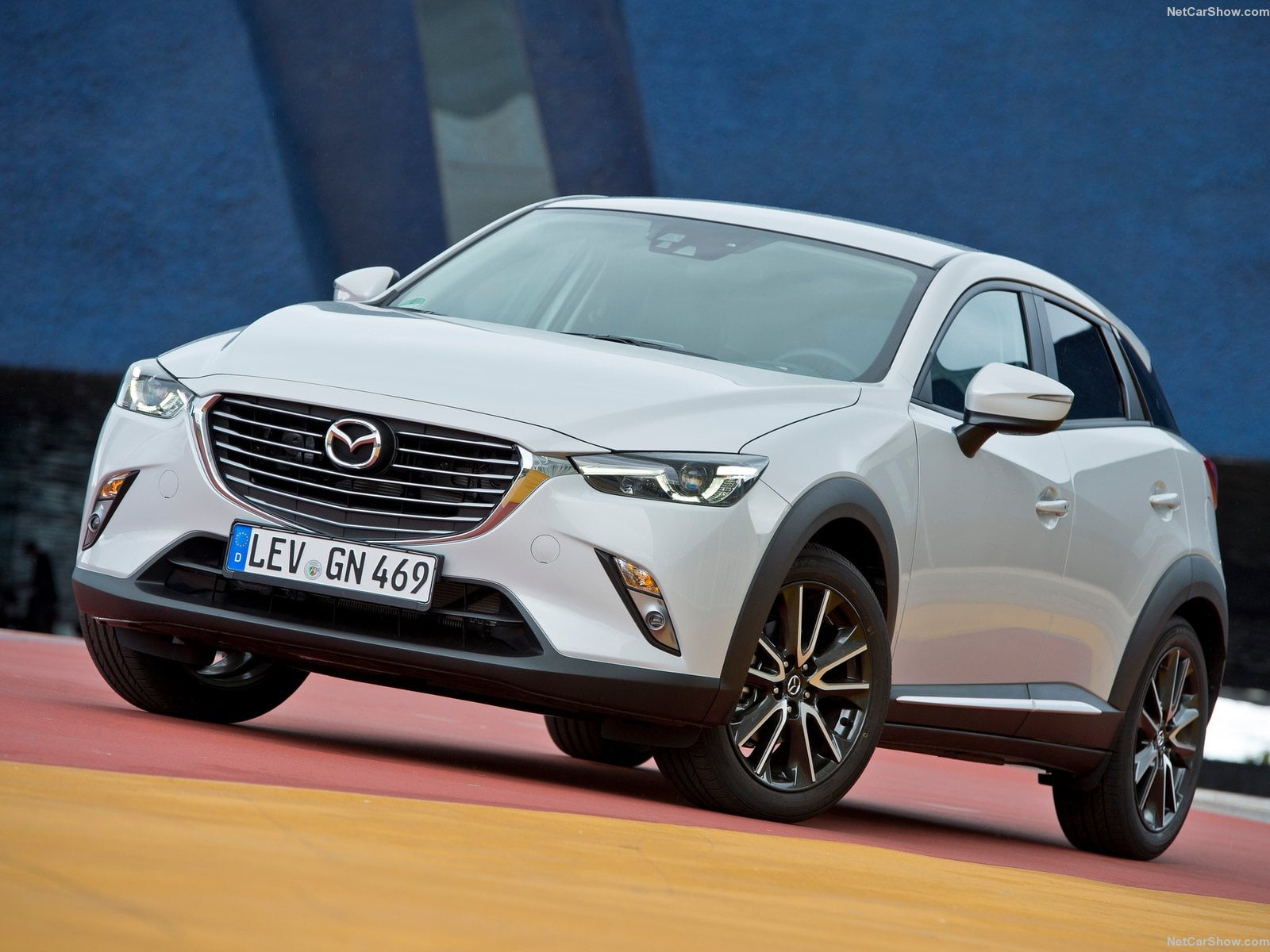 Australia Best selling cars 2015 ranking led by Toyota Corolla, Mazda3 and Toyota Hilux. Subaru Outback was the fastest growing model inside top 100 while Mazda CX3 was the best new model of the year.
For the second year, the Toyota Corolla was the best-selling vehicles sold in Australia with 42.073 units (-3.8%) ahead of the historical rival, the Mazda3, this year a little penalized by cannibalized sales from the new CX3, with 38.644 units (-10.8%).
The third step of the podium is taken by the best pick up, the Toyota Hilux with 35.161 sales (-7.8%) with sales recently corroborated by the launch of the new generation.
The fourth, the Hyundai i30 with 32.306 units (+2.5%) ahead of the Ford Ranger (29.185 sales, +9.6%), the Holden Commodore (27.770, -8.1%), the Toyota Camry (27.654, +25.4%),  the Mitsubishi Triton (25.338, +4.5%), the Mazda CX-5 (25.136, +16.9%) and in 10th place the Volkswagen Golf (22.662, +15.9%). So, just little changes within the Top 10 with all models confirmed from the previous year.
Looking behind, it was remarkable the score of the last generation of the Nissan X-Trail, which jumped in 13th place from 26th with 17.971 sales (+43.0%), the Subaru Outback (28th with 10.927, +344%), the Nissan Qasqhai (34th with 10.556,+165%) and the Jeep Cherokee (59th with 6.156, +54%).
As far as the new models, the best was the Mazda CX-3 in 25th with 12.666 units, followed by the Honda HR-V in 31st with 10.899.
Research, Consulting, Data & Forecast Store
F2M covers intensively this market with several products developed to help any investigation required.
Market Researches in PDF are immediately available for download with study on the market since 2005 and with forecast up to the 2020.
Auto Data in EXCEL are immediately downloadable with annual sales volume, split by month, for all brands and all models distributed in the market. This year data are released year to date, but you will receive a monthly update until the year-end.
All these and more within our  Australia Store!
Below, you can sort our interactive tables to see data regarding Brands, Groups and Models. Please bear in mind that sales data are subject to adjustments as sources will update their information. This report is updated at the publishing date and will not be modified while the next on this subject will always have the year to date data updated.
| Rank 2015 | Rank 2014 | Model | Sales 2015 | Sale 2014 | 2015 Var | Share 2015 | Share 2014 |
| --- | --- | --- | --- | --- | --- | --- | --- |
| 1 | 1 | Toyota Corolla | 42.073 | 43.745 | -3,8% | 3,8% | 4,0% |
| 2 | 2 | Mazda3 | 38.644 | 43.313 | -10,8% | 3,5% | 4,0% |
| 3 | 3 | Toyota Hilux | 35.161 | 38.126 | -7,8% | 3,1% | 3,5% |
| 4 | 4 | Hyundai i30 | 32.306 | 31.505 | 2,5% | 2,9% | 2,9% |
| 5 | 6 | Ford Ranger | 29.185 | 26.619 | 9,6% | 2,6% | 2,4% |
| 6 | 5 | Holden Commodore | 27.770 | 30.203 | -8,1% | 2,5% | 2,8% |
| 7 | 8 | Toyota Camry | 27.654 | 22.044 | 25,4% | 2,5% | 2,0% |
| 8 | 7 | Mitsubishi Triton | 25.338 | 24.256 | 4,5% | 2,3% | 2,2% |
| 9 | 9 | Mazda CX-5 | 25.136 | 21.571 | 16,5% | 2,2% | 2,0% |
| 10 | 10 | Volkswagen Golf | 22.662 | 19.545 | 15,9% | 2,0% | 1,8% |
| 11 | 13 | Holden Colorado | 18.520 | 18.048 | 2,6% | 1,7% | 1,7% |
| 12 | 12 | Toyota RAV4 | 18.435 | 18.160 | 1,5% | 1,6% | 1,7% |
| 13 | 26 | Nissan X-Trail | 17.971 | 12.564 | 43,0% | 1,6% | 1,2% |
| 14 | 19 | Holden Captiva | 15.867 | 15.640 | 1,5% | 1,4% | 1,4% |
| 15 | 17 | Toyota Prado | 15.255 | 16.112 | -5,3% | 1,4% | 1,5% |
| 16 | 14 | Hyundai ix35 | 15.227 | 17.922 | -15,0% | 1,4% | 1,6% |
| 17 | 11 | Holden Cruze | 15.222 | 18.554 | -18,0% | 1,4% | 1,7% |
| 18 | 27 | Isuzu D-Max | 14.640 | 12.049 | 21,5% | 1,3% | 1,1% |
| 19 | 23 | Mazda2 | 14.511 | 13.424 | 8,1% | 1,3% | 1,2% |
| 20 | 25 | Toyota Yaris | 14.457 | 12.779 | 13,1% | 1,3% | 1,2% |
| 21 | 29 | Toyota Kluger | 13.955 | 11.484 | 21,5% | 1,2% | 1,1% |
| 22 | 18 | Nissan Navara | 13.897 | 16.080 | -13,6% | 1,2% | 1,5% |
| 23 | 31 | Mitsubishi ASX | 13.557 | 10.404 | 30,3% | 1,2% | 1,0% |
| 24 | 24 | Mazda BT-50 | 13.500 | 13.051 | 3,4% | 1,2% | 1,2% |
| 25 | 295 | Mazda CX-3 | 12.656 | - | | 1,1% | 0,0% |
| 26 | 22 | Subaru Forester | 12.029 | 13.670 | -12,0% | 1,1% | 1,3% |
| 27 | 16 | Jeep Grand Cherokee | 11.964 | 16.582 | -27,8% | 1,1% | 1,5% |
| 28 | 102 | Subaru Outback | 10.927 | 2.457 | 344,7% | 1,0% | 0,2% |
| 29 | 36 | Suzuki Swift | 10.921 | 9.376 | 16,5% | 1,0% | 0,9% |
| 30 | 44 | Hyundai Accent | 10.912 | 7.561 | 44,3% | 1,0% | 0,7% |
| 31 | 295 | Honda HR-V | 10.899 | - | | 1,0% | 0,0% |
| 32 | 35 | Mitsubishi Outlander | 10.884 | 9.677 | 12,5% | 1,0% | 0,9% |
| 33 | 42 | Mercedes C Class | 10.782 | 7.696 | 40,1% | 1,0% | 0,7% |
| 34 | 74 | Nissan Qashqai | 10.556 | 3.973 | 165,7% | 0,9% | 0,4% |
| 35 | 45 | Kia Cerato | 10.392 | 7.210 | 44,1% | 0,9% | 0,7% |
| 36 | 21 | Hyundai i20 | 9.930 | 14.979 | -33,7% | 0,9% | 1,4% |
| 37 | 43 | Honda Jazz | 9.845 | 7.583 | 29,8% | 0,9% | 0,7% |
| 38 | 48 | Volkswagen Polo | 9.694 | 6.607 | 46,7% | 0,9% | 0,6% |
| 39 | 37 | Toyota Land Cruiser | 9.202 | 9.067 | 1,5% | 0,8% | 0,8% |
| 40 | 15 | Holden Combo | 9.024 | 16.660 | -45,8% | 0,8% | 1,5% |
| 41 | 33 | Ford Territory | 8.902 | 9.828 | -9,4% | 0,8% | 0,9% |
| 42 | 34 | Honda CR-V | 8.608 | 9.714 | -11,4% | 0,8% | 0,9% |
| 43 | 39 | Volkswagen Amarok | 8.545 | 8.285 | 3,1% | 0,8% | 0,8% |
| 44 | 32 | Mitsubishi Lancer | 8.527 | 10.033 | -15,0% | 0,8% | 0,9% |
| 45 | 30 | Nissan Pulsar | 8.505 | 10.515 | -19,1% | 0,8% | 1,0% |
| 46 | 38 | Hyundai Elantra | 8.346 | 8.779 | -4,9% | 0,7% | 0,8% |
| 47 | 55 | Kia Sportage | 7.596 | 6.368 | 19,3% | 0,7% | 0,6% |
| 48 | 53 | Toyota Hiace | 7.351 | 6.432 | 14,3% | 0,7% | 0,6% |
| 49 | 28 | Subaru XV | 7.168 | 11.539 | -37,9% | 0,6% | 1,1% |
| 50 | 20 | Ford Focus | 7.112 | 15.116 | -53,0% | 0,6% | 1,4% |
| 51 | 40 | Kia Rio | 7.096 | 7.925 | -10,5% | 0,6% | 0,7% |
| 52 | 50 | Hyundai Santa fe | 6.760 | 6.532 | 3,5% | 0,6% | 0,6% |
| 53 | 62 | Nissan Pathfinder | 6.433 | 5.343 | 20,4% | 0,6% | 0,5% |
| 54 | 57 | Holden Trax | 6.350 | 5.979 | 6,2% | 0,6% | 0,5% |
| 55 | 67 | Isuzu MU-X | 6.344 | 4.625 | 37,2% | 0,6% | 0,4% |
| 56 | 49 | Volkswagen Tiguan | 6.334 | 6.604 | -4,1% | 0,6% | 0,6% |
| 57 | 64 | Audi A3 | 6.275 | 5.149 | 21,9% | 0,6% | 0,5% |
| 58 | 73 | Jeep Cherokee | 6.156 | 3.997 | 54,0% | 0,6% | 0,4% |
| 59 | 54 | Holden Barina | 5.999 | 6.396 | -6,2% | 0,5% | 0,6% |
| 60 | 56 | Ford Falcon | 5.938 | 6.349 | -6,5% | 0,5% | 0,6% |
| 61 | 61 | Mitsubishi Pajero | 5.542 | 5.458 | 1,5% | 0,5% | 0,5% |
| 62 | 295 | Hyundai Tucson | 5.390 | - | | 0,5% | 0,0% |
| 63 | 58 | Mazda6 | 5.276 | 5.883 | -10,3% | 0,5% | 0,5% |
| 64 | 47 | Subaru Impreza | 5.221 | 6.636 | -21,3% | 0,5% | 0,6% |
| 65 | 60 | Holden Commodore Ute | 4.936 | 5.596 | -11,8% | 0,4% | 0,5% |
| 66 | 68 | Hyundai iLoad | 4.597 | 4.344 | 5,8% | 0,4% | 0,4% |
| 67 | 51 | Ford Fiesta | 4.526 | 6.530 | -30,7% | 0,4% | 0,6% |
| 68 | 65 | BMW 3 Series | 4.384 | 5.007 | -12,4% | 0,4% | 0,5% |
| 69 | 59 | Ford Kuga | 4.344 | 5.874 | -26,0% | 0,4% | 0,5% |
| 70 | 41 | Honda Civic | 4.326 | 7.878 | -45,1% | 0,4% | 0,7% |
| 71 | 63 | Toyota Aurion | 4.306 | 5.163 | -16,6% | 0,4% | 0,5% |
| 72 | 71 | BMW X5 | 4.181 | 4.130 | 1,2% | 0,4% | 0,4% |
| 73 | 76 | Audi Q5 | 4.122 | 3.432 | 20,1% | 0,4% | 0,3% |
| 74 | 150 | Subaru Liberty | 4.097 | 1.041 | 293,6% | 0,4% | 0,1% |
| 75 | 52 | Mitsubishi Mirage | 3.882 | 6.478 | -40,1% | 0,3% | 0,6% |
| 76 | 93 | Mercedes CLA | 3.659 | 2.682 | 36,4% | 0,3% | 0,2% |
| 77 | 131 | Kia Carnival | 3.638 | 1.592 | 128,5% | 0,3% | 0,1% |
| 78 | 66 | Mercedes A Class | 3.629 | 4.676 | -22,4% | 0,3% | 0,4% |
| 79 | 75 | Subaru WRX | 3.551 | 3.554 | -0,1% | 0,3% | 0,3% |
| 80 | 97 | Audi Q3 | 3.445 | 2.607 | 32,1% | 0,3% | 0,2% |
| 81 | 78 | Mazda CX-9 | 3.384 | 3.344 | 1,2% | 0,3% | 0,3% |
| 82 | 96 | Kia Sorento | 3.202 | 2.608 | 22,8% | 0,3% | 0,2% |
| 83 | 136 | Holden Colorado 7 | 3.044 | 1.508 | 101,8% | 0,3% | 0,1% |
| 84 | 144 | Mercedes GLA | 3.011 | 1.251 | 140,7% | 0,3% | 0,1% |
| 85 | 69 | Toyota GT-86 | 3.006 | 4.257 | -29,4% | 0,3% | 0,4% |
| 86 | 188 | Lexus NX | 2.922 | 416 | 602,4% | 0,3% | 0,0% |
| 87 | 91 | Land Rover Discovery | 2.915 | 2.701 | 7,9% | 0,3% | 0,2% |
| 88 | 100 | Land Rover Range Rover Sport | 2.861 | 2.576 | 11,1% | 0,3% | 0,2% |
| 89 | 101 | Honda Odyssey | 2.836 | 2.552 | 11,1% | 0,3% | 0,2% |
| 90 | 83 | BMW X3 | 2.806 | 2.842 | -1,3% | 0,3% | 0,3% |
| 91 | 115 | Mini Clubman | 2.788 | 1.903 | 46,5% | 0,2% | 0,2% |
| 92 | 98 | BMW 4 Series | 2.779 | 2.585 | 7,5% | 0,2% | 0,2% |
| 93 | 95 | Renault Clio | 2.767 | 2.611 | 6,0% | 0,2% | 0,2% |
| 94 | 124 | Mitsubishi Challenger | 2.741 | 1.739 | 57,6% | 0,2% | 0,2% |
| 95 | 77 | Hyundai Veloster | 2.685 | 3.405 | -21,1% | 0,2% | 0,3% |
| 96 | 86 | Ford Falcon Ute | 2.654 | 2.785 | -4,7% | 0,2% | 0,3% |
| 97 | 84 | Nissan Juke | 2.614 | 2.812 | -7,0% | 0,2% | 0,3% |
| 98 | 113 | Volkswagen Touareg | 2.568 | 1.926 | 33,3% | 0,2% | 0,2% |
| 99 | 120 | Skoda Octavia | 2.565 | 1.806 | 42,0% | 0,2% | 0,2% |
| 100 | 72 | Volkswagen Passat | 2.541 | 4.035 | -37,0% | 0,2% | 0,4% |
| 100 | 111 | Volkswagen Jetta | 2.541 | 2.006 | 26,7% | 0,2% | 0,2% |
(106)