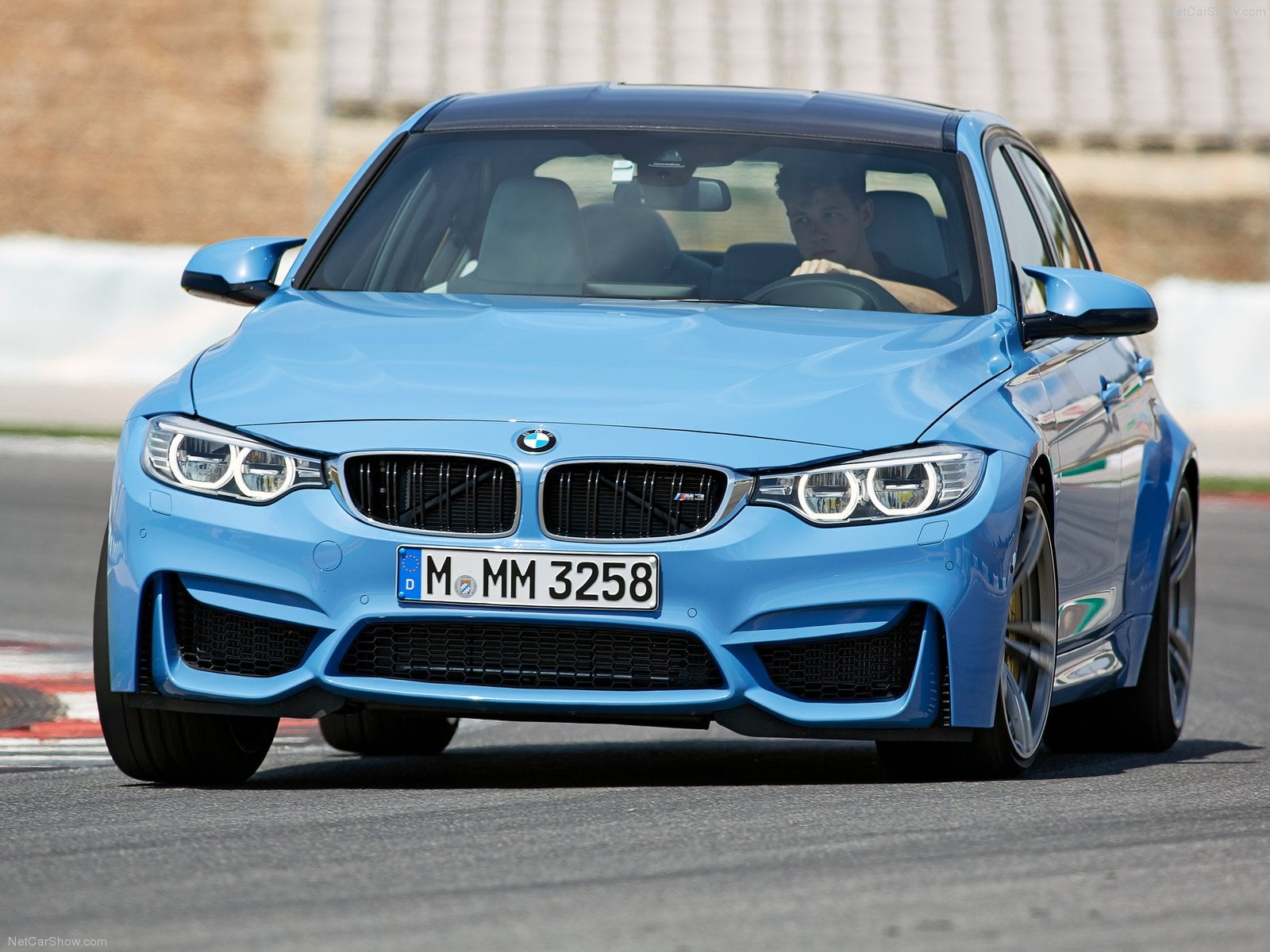 Belgium Automotive Industry in 2014 was flat thanks to December sales rush. As in the entire Europe a new brand, with an "old" name is fast growing. It is made in US and with the Renegade will be the 2015 hero as well.
In December 2014 according to data released by FEBIAC total new Passengers Cars sold have been 26.990, up 7.6% from the correspondent month last year.
Full Year 2014 sales in Belgium have been 482.318, down 0.8% from 2013.
In December Volkswagen sold 3.728 cars (+62.7%) ending the year with 49.103 units (-1.9%) and 10.1% of market share.
Second was Renault with December sales at 3.117 (+19.2%) and full year at 44.112 (-3.4%).
Any year people in Opel Belgium are pushed hard by the year-end bonus. So, despite 2014 push was lower than in the previous year, in December Opel jumped in third place with 2.017 sales (-11.6%). In the year Opel was 6th with 31.876 cars sold (-5.0%).
December was almost positive for several players, starting from the fast growing stars, here and in the entire continent, Jeep. The American has sold 179 units (+517.2%) and is now in 23rd place. They are still low volumes, but an impressive trend.
As far as the Car Groups performance and ranking, the December leader was Volkswagen with 24.6% of share, ahead of Renault-Nissan at 17.7% and P.S.A. at 13.0%.
As far as the Best-selling models ranking, the December leader was the BMW Series 3, with 2.252 sales (+129.3%) followed by the Renault Scenic with 2.163 (+100.3%) and the Citroen C4 Picasso with 1.651 (+260.5%).
Below, you can sort our interactive tables to see data regarding Brands, Groups and Models. Please bear in mind that sales data are subject to adjustments as sources will update their information. This report is updated at the publishing date and will not be modified while the next on this subject will report year to date data updated.
| Rank Dec | Rank 2014 | Brand | Sales Dec | Sales F.Y. 2014 | Dec Y.o.Y Var. | F.Y. 2014 Y.o.Y. Var. | Share 2013 | Share Dec | Share 2014 |
| --- | --- | --- | --- | --- | --- | --- | --- | --- | --- |
| 1 | 1 | Volkswagen | 3.728 | 49.103 | 62,7% | -1,9% | 10,3% | 13,8% | 10,1% |
| 2 | 2 | Renault | 3.117 | 44.112 | 19,2% | -3,4% | 9,4% | 11,5% | 9,1% |
| 3 | 6 | Opel | 2.017 | 31.876 | -11,6% | -5,0% | 6,9% | 7,5% | 6,6% |
| 4 | 3 | Peugeot | 1.916 | 38.472 | -2,0% | -0,9% | 8,0% | 7,1% | 7,9% |
| 5 | 8 | Ford | 1.687 | 26.790 | -5,5% | 4,6% | 5,3% | 6,3% | 5,5% |
| 6 | 4 | Citroen | 1.583 | 32.303 | 1,3% | -4,9% | 7,0% | 5,9% | 6,7% |
| 7 | 5 | BMW | 1.547 | 32.012 | 34,4% | 1,2% | 6,5% | 5,7% | 6,6% |
| 8 | 9 | Mercedes | 1.484 | 25.099 | 48,7% | 2,8% | 5,0% | 5,5% | 5,2% |
| 9 | 7 | Audi | 1.138 | 29.939 | -1,5% | 2,2% | 6,0% | 4,2% | 6,2% |
| 10 | 12 | Skoda | 997 | 17.245 | 36,2% | 14,4% | 3,1% | 3,7% | 3,6% |
| 11 | 11 | Toyota | 921 | 18.480 | 20,2% | 6,8% | 3,6% | 3,4% | 3,8% |
| 12 | 13 | Dacia | 859 | 16.466 | -23,0% | 2,7% | 3,3% | 3,2% | 3,4% |
| 13 | 15 | Nissan | 783 | 15.446 | -18,3% | -6,8% | 3,4% | 2,9% | 3,2% |
| 14 | 10 | Hyundai | 773 | 19.852 | -28,8% | 6,7% | 3,8% | 2,9% | 4,1% |
| 15 | 16 | Fiat | 745 | 13.368 | -25,8% | -14,4% | 3,2% | 2,8% | 2,8% |
| 16 | 14 | Volvo | 719 | 15.843 | -2,7% | 4,6% | 3,1% | 2,7% | 3,3% |
| 17 | 18 | Seat | 684 | 6.732 | 25,3% | -3,0% | 1,4% | 2,5% | 1,4% |
| 18 | 17 | Kia | 380 | 12.995 | -29,8% | -1,9% | 2,7% | 1,4% | 2,7% |
| 19 | 20 | Mini | 246 | 4.997 | 43,9% | -0,3% | 1,0% | 0,9% | 1,0% |
| 20 | 22 | Land Rover | 202 | 4.389 | 12,2% | 8,2% | 0,8% | 0,7% | 0,9% |
| 21 | 19 | Suzuki | 194 | 6.027 | 4,3% | 16,5% | 1,1% | 0,7% | 1,2% |
| 22 | 21 | Mazda | 189 | 4.484 | 10,5% | 8,8% | 0,8% | 0,7% | 0,9% |
| 23 | 29 | Jeep | 179 | 1.085 | 517,2% | 103,9% | 0,1% | 0,7% | 0,2% |
| 24 | 23 | Honda | 144 | 2.735 | 82,3% | -4,0% | 0,6% | 0,5% | 0,6% |
| 25 | 26 | Alfa Romeo | 131 | 2.228 | 40,9% | -9,9% | 0,5% | 0,5% | 0,5% |
| 26 | 35 | Tesla | 130 | 521 | 233,3% | 252,0% | 0,0% | 0,5% | 0,1% |
| 27 | 25 | Mitsubishi | 103 | 2.239 | -25,9% | -20,7% | 0,6% | 0,4% | 0,5% |
| 28 | 28 | Lexus | 82 | 1.271 | 26,2% | 31,0% | 0,2% | 0,3% | 0,3% |
| 29 | 27 | Porsche | 80 | 2.126 | 142,4% | 53,3% | 0,3% | 0,3% | 0,4% |
| 30 | 31 | Lancia | 57 | 779 | -57,1% | -49,6% | 0,3% | 0,2% | 0,2% |
| 31 | 32 | Smart | 41 | 673 | -4,7% | 14,1% | 0,1% | 0,2% | 0,1% |
| 32 | 30 | Jaguar | 39 | 920 | 25,8% | 10,0% | 0,2% | 0,1% | 0,2% |
| 33 | 34 | Subaru | 30 | 535 | 0,0% | -13,3% | 0,1% | 0,1% | 0,1% |
| 34 | 33 | SsangYong | 24 | 619 | 100,0% | 57,9% | 0,1% | 0,1% | 0,1% |
| 35 | 24 | Chevrolet | 12 | 2.493 | -96,5% | -46,5% | 1,0% | 0,0% | 0,5% |
| Rank Dec | Rank 2014 | Group | Sales Dec | Sales F.Y. 2014 | Dec Y.o.Y Var. | F.Y. 2014 Y.o.Y. Var. | Share 2013 | Share Dec | Share 2014 |
| --- | --- | --- | --- | --- | --- | --- | --- | --- | --- |
| 1 | 1 | Volkswagen | 6.629 | 105.196 | 39,3% | 2,3% | 21,2% | 24,6% | 21,7% |
| 2 | 2 | Renault-Nissan | 4.765 | 76.089 | 1,6% | -2,8% | 16,1% | 17,7% | 15,7% |
| 3 | 3 | PSA | 3.499 | 70.775 | -0,5% | -2,7% | 15,0% | 13,0% | 14,6% |
| 4 | 5 | GM | 2.029 | 34.383 | -22,8% | -10,1% | 7,9% | 7,5% | 7,1% |
| 5 | 4 | BMW | 1.795 | 37.027 | 35,6% | 1,0% | 7,5% | 6,7% | 7,6% |
| 6 | 7 | Ford | 1.687 | 26.790 | -5,5% | 4,6% | 5,3% | 6,3% | 5,5% |
| 7 | 8 | Mercedes Daimler | 1.525 | 25.772 | 46,5% | 3,1% | 5,1% | 5,7% | 5,3% |
| 8 | 6 | Hyundai-Kia | 1.153 | 32.847 | -29,1% | 3,1% | 6,6% | 4,3% | 6,8% |
| 9 | 10 | FCA | 1.120 | 17.856 | -11,7% | -12,0% | 4,2% | 4,1% | 3,7% |
| 10 | 9 | Toyota | 1.003 | 19.751 | 20,7% | 8,1% | 3,8% | 3,7% | 4,1% |
| 11 | 11 | Geely Group | 719 | 15.843 | -2,7% | 4,6% | 3,1% | 2,7% | 3,3% |
| 12 | 13 | Tata | 241 | 5.309 | 14,2% | 8,5% | 1,0% | 0,9% | 1,1% |
| 13 | 12 | Suzuki | 194 | 6.027 | 4,3% | 16,5% | 1,1% | 0,7% | 1,2% |
| 14 | 14 | Mazda | 189 | 4.484 | 10,5% | 8,8% | 0,8% | 0,7% | 0,9% |
| 15 | 15 | Honda | 144 | 2.735 | 82,3% | -4,0% | 0,6% | 0,5% | 0,6% |
| 16 | 19 | Tesla | 130 | 521 | 233,3% | 252,0% | 0,0% | 0,5% | 0,1% |
| 17 | 16 | Mitsubishi | 103 | 2.239 | -25,9% | -20,7% | 0,6% | 0,4% | 0,5% |
| 18 | 18 | Fuji Heavy Industries | 30 | 535 | 0,0% | -13,3% | 0,1% | 0,1% | 0,1% |
| 19 | 17 | Mahindra Group | 24 | 619 | 100,0% | 57,9% | 0,1% | 0,1% | 0,1% |
| 20 | 24 | No Group | 6 | 8 | -300,0% | -122,2% | 0,0% | 0,0% | 0,0% |
| 21 | 20 | Proton | 3 | 59 | 200,0% | 55,3% | 0,0% | 0,0% | 0,0% |
| 22 | 23 | Morgan | 1 | 13 | 0,0% | 8,3% | 0,0% | 0,0% | 0,0% |
| 22 | 21 | Aston Martin | 1 | 45 | 0,0% | 12,5% | 0,0% | 0,0% | 0,0% |
| Rank Dec | Rank 2014 | Model | Sales Dec | Sales 2014 | Dec Y.o.Y. Var. | 2014 Y.o.Y. Var. | Share 2013 | Share Dec | Share 2014 |
| --- | --- | --- | --- | --- | --- | --- | --- | --- | --- |
| 1 | 3 | BMW 3 Series | 2.252 | 10.405 | 129,3% | -11,7% | 2,5% | 0,3% | 2,2% |
| 2 | 2 | Renault Scenic | 2.163 | 10.641 | 100,3% | -17,9% | 2,8% | 0,3% | 2,3% |
| 3 | 11 | Citroen C4 Picasso | 1.651 | 7.859 | 260,5% | -23,6% | 2,2% | 0,3% | 1,7% |
| 4 | 1 | Volkswagen Golf | 1.101 | 17.940 | -19,3% | 9,6% | 3,5% | 0,3% | 3,9% |
| 5 | 30 | Citroen C4 | 901 | 4.960 | 557,7% | 74,9% | 0,6% | 0,3% | 1,1% |
| 6 | 6 | Volkswagen Polo | 890 | 9.713 | 73,8% | -12,8% | 2,4% | 0,3% | 2,1% |
| 7 | 43 | Opel Zafira | 856 | 3.609 | 1171,3% | 158,9% | 0,3% | 0,3% | 0,8% |
| 8 | 28 | BMW 5 Series | 647 | 5.082 | 193,4% | 9,0% | 1,0% | 0,3% | 1,1% |
| 9 | 4 | Renault Clio | 616 | 10.359 | 1,7% | -27,2% | 3,0% | 0,3% | 2,2% |
| 10 | 8 | Opel Corsa | 576 | 8.048 | 26,3% | -17,6% | 2,1% | 0,3% | 1,7% |
| 11 | 31 | Mercedes C Class | 535 | 4.944 | 244,1% | 53,6% | 0,7% | 0,3% | 1,1% |
| 12 | 37 | Volkswagen Passat | 515 | 4.201 | 228,0% | 29,3% | 0,7% | 0,3% | 0,9% |
| 13 | 10 | Fiat 500 | 500 | 7.970 | 5,8% | -27,0% | 2,3% | 0,3% | 1,7% |
| 14 | 5 | Renault Megane | 499 | 9.864 | 95,5% | 57,4% | 1,3% | 0,3% | 2,1% |
| 15 | 13 | Peugeot 308 | 427 | 7.441 | 112,4% | 46,2% | 1,1% | 0,3% | 1,6% |
| 16 | 7 | Audi A3 | 396 | 9.322 | -27,3% | 8,7% | 1,8% | 0,3% | 2,0% |
| 17 | 12 | Peugeot 208 | 389 | 7.657 | -20,1% | -32,9% | 2,4% | 0,3% | 1,6% |
| 18 | 33 | Volkswagen Tiguan | 384 | 4.632 | 116,3% | 26,1% | 0,8% | 0,3% | 1,0% |
| 19 | 72 | Audi A5 | 382 | 2.079 | 236,1% | -11,6% | 0,5% | 0,3% | 0,4% |
| 20 | 17 | Skoda Octavia | 372 | 6.309 | 60,3% | 22,2% | 1,1% | 0,3% | 1,4% |
| 21 | 19 | Opel Astra | 349 | 6.040 | 28,1% | -5,9% | 1,4% | 0,3% | 1,3% |
| 22 | 9 | Hyundai ix35 | 345 | 8.042 | -35,3% | -15,3% | 2,0% | 0,3% | 1,7% |
| 23 | 14 | Nissan Qashqai | 344 | 7.341 | -29,4% | -32,1% | 2,3% | 0,3% | 1,6% |
| 24 | 35 | Opel Mokka | 339 | 4.401 | 173,4% | 71,5% | 0,5% | 0,3% | 0,9% |
| 25 | 18 | Renault Captur | 336 | 6.056 | 116,8% | 77,6% | 0,7% | 0,3% | 1,3% |
| 26 | 48 | Seat Ibiza | 319 | 3.043 | 121,5% | 2,1% | 0,6% | 0,3% | 0,7% |
| 27 | 25 | Skoda Fabia | 310 | 5.240 | 35,4% | 10,5% | 1,0% | 0,3% | 1,1% |
| 28 | 15 | Peugeot 2008 | 298 | 6.863 | -76,1% | 1,6% | 1,4% | 0,3% | 1,5% |
| 29 | 62 | Seat Leon | 281 | 2.479 | 157,4% | 9,7% | 0,5% | 0,3% | 0,5% |
| 29 | 23 | Dacia Sandero | 281 | 5.332 | -32,6% | -28,8% | 1,6% | 0,3% | 1,1% |
| 30 | 24 | Toyota Yaris | 278 | 5.328 | 10,5% | -18,3% | 1,4% | 0,3% | 1,1% |
(247)