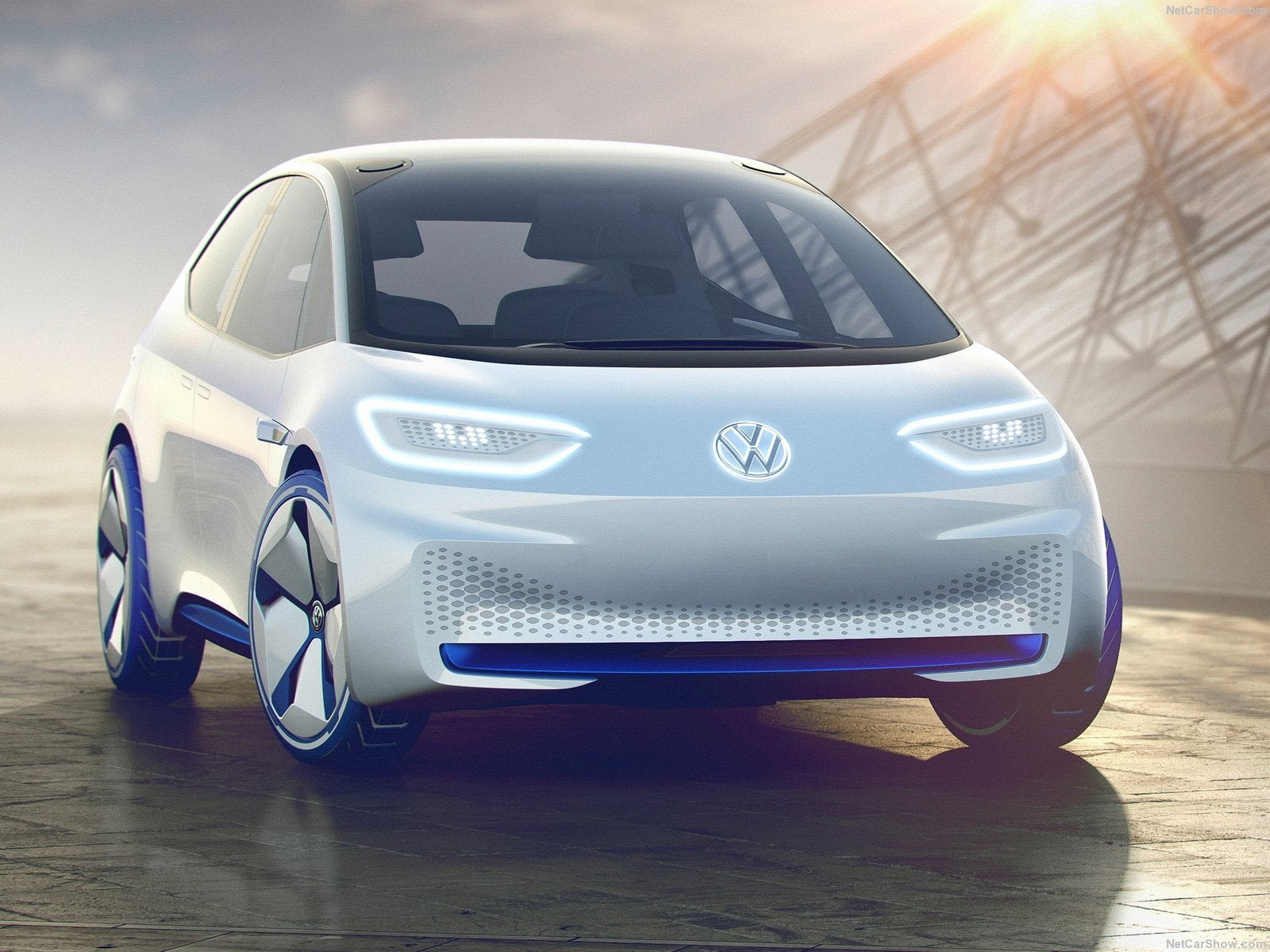 Belgium Cars Industry in Q3 increased in double digit, despite the economic slowdown. Volkswagen Golf ranked first beating both the Renault Scenic and Clio.
The Belgian economy looks to be experiencing a slowdown in the third quarter after a string of mixed economic data readings dampened expectations that Q2's solid pace would carry over. Meanwhile, the downward trend in the unemployment rate observed since the end of last year seems to have been reversed, with unemployment inching higher in the first two months of Q3.
As regard the domestic cars industry, the Q3 was a positive period with a double digit increase. In July the sales volume declined for the second once year to date followed by the higher improvement recorded in August.
As reported by the FEBIAC  (Federation Belgie de L'automobile et du cycle) the total new passengers cars sold in July and August had been respectively 34.373 (-4.8%) and 38.655 sales (+23.7%) and followed by  September with 41.748 sales (+13.7%).
Year to date September sales had been 424.383, improving 8.1% compared to the same period of the 2015.
Year to date September Renault confirmed the lead of the brand ranking with 42.071 units (+12.9%) defeating Volkswagen with 40.962 (-20.3%).
In third place arrived BMW with 31.973 (+8.3%) followed by Opel with 30.462 (+15.1%), Peugeot with 30.229 (+3.6%), Mercedes with 26.333 (+15.4%) and Audi with 25.667 (+0.5%).
As far as the Car Groups performance, the leader was Volkswagen Group with 21.0% of market share, ahead of Renault-Nissan with 16.1%, PSA with 12.4% and BMW with 9.0%.
As far as the best-selling models performance, the Volkswagen Golf was in first place with 11.124 sales (+15.2%) followed by the Renault Scénic with 10.031 (-0.9%), the Renault Clio with 8.816 (-1.7%), the Peugeot 308 with 7.686 (+7.8%) and the Citroen C4 Picasso with 7.203 (+41.6%).
To see the best-selling cars ranking, please see the dedicated report.
Research, Consulting, Data & Forecast Store
F2M covers intensively this market with several products developed to help any investigation required.
Market Researches in PDF are immediately available for download with study on the market since 2005 and with forecast up to the 2020.
Auto Data in EXCEL are immediately downloadable with annual sales volume, split by month, for all brands and all models distributed in the market. This year data are released year to date, but you will receive a monthly update until the year-end.
All these and more within our Belgium Store.
Below, you can sort our interactive tables to see data regarding Brands, Groups and Models. Please bear in mind that sales data are subject to adjustments as sources will update their information. This report is updated at the publishing date and will not be modified while the next on this subject will report year to date data updated.
| Rank Sept | Rank 2016 | Brand | Sales Sept | Sales 2016 | Var Sept | Var 2016 | Share Sept | Share 2016 |
| --- | --- | --- | --- | --- | --- | --- | --- | --- |
| 1 | 1 | Renault | 3.800 | 42.071 | 26,6% | 12,9% | 10,4% | 9,9% |
| 2 | 2 | Volkswagen | 3.000 | 40.962 | -20,3% | 9,4% | 8,2% | 9,7% |
| 2 | 3 | BMW | 3.000 | 31.973 | 8,7% | 8,3% | 8,2% | 7,5% |
| 3 | 4 | Opel | 2.758 | 30.462 | 10,9% | 15,1% | 7,6% | 7,2% |
| 4 | 6 | Mercedes | 2.477 | 26.333 | 5,9% | 15,4% | 6,8% | 6,2% |
| 5 | 7 | Audi | 2.400 | 25.667 | -4,5% | 0,5% | 6,6% | 6,0% |
| 6 | 9 | Citroen | 2.155 | 20.107 | 10,4% | -12,8% | 5,9% | 4,7% |
| 7 | 10 | Hyundai | 1.900 | 18.088 | 17,6% | 11,6% | 5,2% | 4,3% |
| 8 | 5 | Peugeot | 1.800 | 30.229 | -30,2% | 3,6% | 4,9% | 7,1% |
| 9 | 11 | Skoda | 1.650 | 15.018 | 16,3% | 11,2% | 4,5% | 3,5% |
| 10 | 12 | Volvo | 1.312 | 14.137 | -9,3% | 7,1% | 3,6% | 3,3% |
| 11 | 13 | Toyota | 1.277 | 13.545 | 7,0% | 6,5% | 3,5% | 3,2% |
| 12 | 8 | Ford | 1.200 | 20.193 | -39,3% | 2,1% | 3,3% | 4,8% |
| 13 | 14 | Nissan | 980 | 13.108 | -18,1% | -2,7% | 2,7% | 3,1% |
| 14 | 17 | Kia | 890 | 9.545 | 24,0% | 1,8% | 2,4% | 2,2% |
| 15 | 18 | Mini | 870 | 6.280 | 79,0% | 31,1% | 2,4% | 1,5% |
| 16 | 15 | Dacia | 740 | 12.737 | 10,1% | -1,9% | 2,0% | 3,0% |
| 17 | 19 | Mazda | 644 | 6.126 | 4,4% | 41,3% | 1,8% | 1,4% |
| 18 | 20 | Suzuki | 636 | 5.536 | 6,2% | 5,9% | 1,7% | 1,3% |
| 19 | 22 | Seat | 410 | 4.814 | 14,5% | -7,5% | 1,1% | 1,1% |
| 20 | 16 | Fiat | 382 | 11.912 | -67,5% | 14,0% | 1,0% | 2,8% |
| 21 | 23 | Honda | 287 | 3.068 | 39,3% | 46,5% | 0,8% | 0,7% |
| 22 | 25 | Jaguar | 280 | 2.298 | 89,2% | 130,7% | 0,8% | 0,5% |
| 23 | 21 | Land Rover | 240 | 4.930 | 17,6% | 33,9% | 0,7% | 1,2% |
| 24 | 24 | Porsche | 220 | 2.550 | 7,8% | 4,5% | 0,6% | 0,6% |
| 25 | 31 | SsangYong | 196 | 1.072 | 106,3% | 40,9% | 0,5% | 0,3% |
| 26 | 29 | Lexus | 185 | 1.394 | 4,5% | 37,9% | 0,5% | 0,3% |
| 27 | 26 | DS | 166 | 2.078 | 0,0% | 292,1% | 0,5% | 0,5% |
| 28 | 28 | Jeep | 145 | 1.685 | 10,7% | -8,7% | 0,4% | 0,4% |
| 29 | 29 | Alfa Romeo | 141 | 1.394 | 13,7% | -15,4% | 0,4% | 0,3% |
| 30 | 30 | Smart | 102 | 1.312 | 15,9% | 29,5% | 0,3% | 0,3% |
| 31 | 32 | Tesla | 93 | 630 | 31,0% | -1,6% | 0,3% | 0,1% |
| 32 | 27 | Mitsubishi | 40 | 1.822 | -67,7% | -6,7% | 0,1% | 0,4% |
| 33 | 33 | Subaru | 37 | 413 | -11,9% | -4,6% | 0,1% | 0,1% |
| 34 | 34 | Infiniti | 24 | 219 | 140,0% | 181,3% | 0,1% | 0,1% |
| 35 | 35 | Maserati | 20 | 201 | 17,6% | -20,8% | 0,1% | 0,0% |
| 36 | 36 | Lancia | 19 | 168 | -32,1% | -38,9% | 0,1% | 0,0% |
| 37 | 37 | Ferrari | 4 | 60 | -50,0% | -4,4% | 0,0% | 0,0% |
| 38 | 38 | Bentley | 3 | 55 | -25,0% | 31,0% | 0,0% | 0,0% |
| 39 | 43 | Lamborghini | 2 | 15 | 0,0% | -28,3% | 0,0% | 0,0% |
| 40 | 45 | Aston Martin | 1 | 12 | -50,0% | -55,3% | 0,0% | 0,0% |
| 40 | 42 | Rolls-Royce | 1 | 16 | 0,0% | 77,8% | 0,0% | 0,0% |
| Rank Sept | Rank 2016 | Group | Sales Sept | Sales 2016 | Var. Sept. | Var. 2016 | Share Sept | Share 2016 |
| --- | --- | --- | --- | --- | --- | --- | --- | --- |
| 1 | 1 | Volkswagen | 7.685 | 89.081 | -7,0% | 5,8% | 21,1% | 21,0% |
| 2 | 2 | Renault-Nissan | 5.544 | 68.137 | 13,6% | 6,8% | 15,2% | 16,1% |
| 3 | 3 | PSA | 4.121 | 52.414 | -12,2% | -0,7% | 11,3% | 12,4% |
| 4 | 4 | BMW | 3.871 | 38.282 | 19,3% | 11,5% | 10,6% | 9,0% |
| 5 | 7 | Hyundai-Kia | 2.790 | 27.633 | 19,5% | 8,0% | 7,6% | 6,5% |
| 6 | 5 | General Motors | 2.758 | 30.484 | 10,9% | 15,0% | 7,6% | 7,2% |
| 7 | 6 | Mercedes Daimler | 2.579 | 27.645 | 6,3% | 16,0% | 7,1% | 6,5% |
| 8 | 10 | Toyota | 1.462 | 14.939 | 6,6% | 8,9% | 4,0% | 3,5% |
| 9 | 11 | Geely Group | 1.312 | 14.137 | -9,3% | 7,1% | 3,6% | 3,3% |
| 10 | 8 | Ford | 1.200 | 20.193 | -39,3% | 2,1% | 3,3% | 4,8% |
(299)