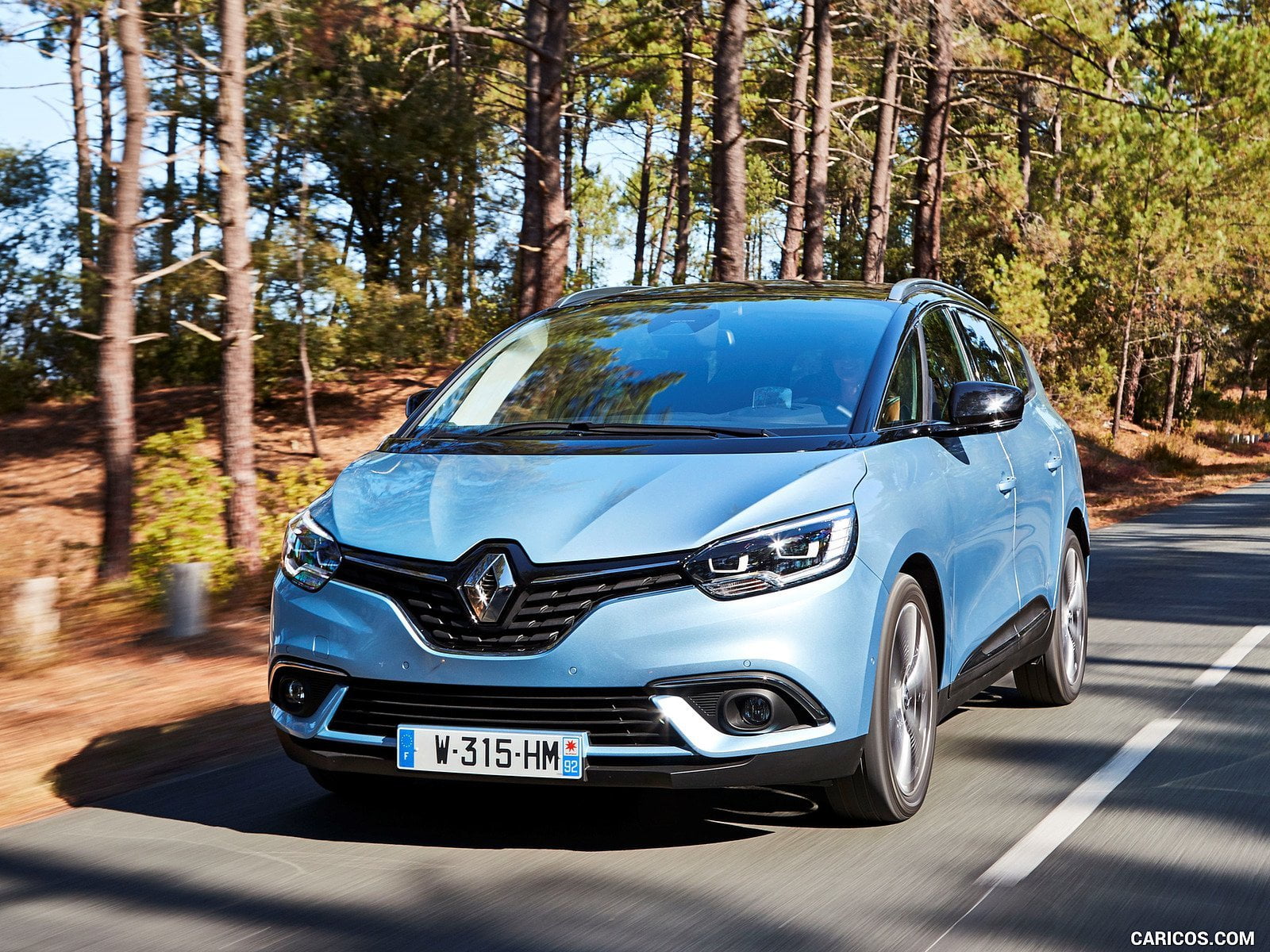 Belgium Cars Market 2016 at the best out of the last five years and at the third best sales level ever after the 2011 record and the 2010. Renault was leader but Infiniti starred as fastest growing brand.
In November, consumer confidence improved slightly but remained historically low as households continue to be careful with spending. The Belgian economy will likely decelerate compared to last year and, according to a recent report by the Federation of Enterprises in Belgium, the terrorist attacks have played a significant role in hampering growth in several key sectors.
As reported by the FEBIAC  (Federation Belgie de L'automobile et du cycle) the total new cars passengers sold in December had been 33.523, up 2.4%.
The domestic cars industry kept a moderate growing speed, hitting the third best sales level ever, just 32.700 units far from the previous record established in the 2011. The full year sales volume was up 7.7% at 539.520 units, the best out of the last five years.
In 2016 Renault triumphed posting almost 56.000 units (+11.7%), while among the highest growths of the year there were DS, Jaguar, Honda, Mazda, Lexus and SsangYong. The best performances were reported by Infiniti (+206.8%).
Chevrolet hit the sharpest slowdown, losing 50.0%, followed by others remarkable losses recorded by Lancia, Lotus, Ferrari, and Citroen.
To see the best-selling cars ranking, please see the dedicated report.
Research, Consulting, Data & Forecast Store
F2M covers intensively this market with several products developed to help any investigation required.
Market Researches in PDF are immediately available for download with study on the market since 2005 and with forecast up to the 2020.
Auto Data in EXCEL are immediately downloadable with annual sales volume, split by month, for all brands and all models distributed in the market. This year data are released year to date, but you will receive a monthly update until the year-end.
All these and more within our Belgium Store.
Below, you can sort our interactive tables to see data regarding Brands, Groups and Models. Please bear in mind that sales data are subject to adjustments as sources will update their information. This report is updated at the publishing date and will not be modified while the next on this subject will report year to date data updated.
| Rank Dec | Rank 2016 | BRAND | Sales December | Sales 2016 FY | Variation December | Variation 2016 FY | Share December | Share 2016 |
| --- | --- | --- | --- | --- | --- | --- | --- | --- |
| 1 | 1 | Renault | 5.868 | 55.871 | 34,2% | 11,7% | 17,5% | 10,4% |
| 2 | 2 | Volkswagen | 3.521 | 53.021 | 26,3% | 11,0% | 10,5% | 9,8% |
| 3 | 4 | Opel | 2.495 | 38.470 | 0,5% | 13,6% | 7,4% | 7,1% |
| 4 | 7 | Audi | 2.249 | 33.225 | 21,2% | 2,7% | 6,7% | 6,2% |
| 5 | 6 | Mercedes | 2.120 | 33.586 | 20,2% | 15,4% | 6,3% | 6,2% |
| 6 | 13 | Dacia | 2.078 | 17.646 | 74,6% | 9,6% | 6,2% | 3,3% |
| 7 | 5 | Peugeot | 1.883 | 37.593 | -19,0% | 1,5% | 5,6% | 7,0% |
| 8 | 8 | Ford | 1.619 | 25.316 | -3,4% | 2,1% | 4,8% | 4,7% |
| 9 | 3 | BMW | 1.604 | 40.227 | -18,7% | 8,0% | 4,8% | 7,5% |
| 10 | 9 | Citroen | 1.345 | 25.154 | -13,8% | -10,4% | 4,0% | 4,7% |
| 11 | 11 | Skoda | 1.178 | 19.007 | -18,5% | 5,6% | 3,5% | 3,5% |
| 12 | 12 | Volvo | 1.055 | 18.611 | -24,4% | 5,3% | 3,1% | 3,4% |
| 13 | 16 | Fiat | 877 | 14.848 | -17,8% | 6,8% | 2,6% | 2,8% |
| 14 | 14 | Toyota | 844 | 17.239 | -13,0% | 7,1% | 2,5% | 3,2% |
| 15 | 15 | Nissan | 677 | 16.441 | -27,4% | -1,0% | 2,0% | 3,0% |
| 16 | 10 | Hyundai | 609 | 21.859 | -47,9% | 8,7% | 1,8% | 4,1% |
| 17 | 21 | Seat | 479 | 6.501 | 0,4% | -0,1% | 1,4% | 1,2% |
| 18 | 17 | Kia | 458 | 11.554 | -19,4% | 1,6% | 1,4% | 2,1% |
| 19 | 19 | Mazda | 297 | 7.342 | -20,6% | 28,2% | 0,9% | 1,4% |
| 20 | 18 | Mini | 235 | 7.480 | -23,5% | 26,6% | 0,7% | 1,4% |
| 21 | 20 | Suzuki | 225 | 6.641 | -31,8% | -0,6% | 0,7% | 1,2% |
| 22 | 27 | Jeep | 221 | 2.243 | 24,9% | -3,9% | 0,7% | 0,4% |
| 23 | 22 | Land Rover | 214 | 5.902 | -47,3% | 18,2% | 0,6% | 1,1% |
| 24 | 29 | Alfa Romeo | 199 | 2.005 | 172,6% | -2,4% | 0,6% | 0,4% |
| 25 | 23 | Honda | 179 | 3.619 | 37,7% | 41,4% | 0,5% | 0,7% |
| 26 | 25 | Jaguar | 162 | 2.991 | 39,7% | 113,2% | 0,5% | 0,6% |
| 27 | 33 | Tesla | 132 | 859 | 73,7% | 4,8% | 0,4% | 0,2% |
| 28 | 24 | Porsche | 124 | 3.075 | -2,4% | 4,2% | 0,4% | 0,6% |
| 29 | 26 | DS | 123 | 2.643 | -26,8% | 135,1% | 0,4% | 0,5% |
| 30 | 28 | Mitsubishi | 102 | 2.169 | 5,2% | -9,4% | 0,3% | 0,4% |
| 31 | 30 | Lexus | 86 | 1.723 | -14,9% | 28,0% | 0,3% | 0,3% |
| 32 | 31 | Smart | 80 | 1.638 | 25,0% | 21,2% | 0,2% | 0,3% |
| 33 | 32 | SsangYong | 70 | 1.335 | -17,6% | 26,8% | 0,2% | 0,2% |
| 34 | 34 | Subaru | 30 | 504 | -26,8% | -11,3% | 0,1% | 0,1% |
| 34 | 35 | Infiniti | 30 | 316 | 500,0% | 206,8% | 0,1% | 0,1% |
| 35 | 36 | Maserati | 27 | 311 | 80,0% | 1,3% | 0,1% | 0,1% |
| 36 | 37 | Lancia | 12 | 205 | -42,9% | -43,4% | | |
| 37 | 47 | McLaren | 3 | 13 | | 225,0% | | |
| 37 | 45 | Aston Martin | 3 | 18 | | -37,9% | | |
| 38 | 49 | Lada | 2 | 4 | | 35,4% | | |
| 39 | 39 | Bentley | 1 | 68 | | 38,8% | | |
| 39 | 48 | Cadillac | 1 | 8 | | 0,0% | | |
| 39 | 46 | Alpina | 1 | 17 | | 21,4% | | |
| 39 | 38 | Ferrari | 1 | 70 | | -11,4% | | |
| 39 | 42 | Chevrolet | 1 | 24 | | -50,0% | | |
| 39 | 41 | Lotus | 1 | 26 | | -35,0% | | |
| Rank Dec | Rank 2016 | GROUP | Sales December | Sales 2016 FY | Variation December | Variation 2016 FY | Share December | Share 2016 FY |
| --- | --- | --- | --- | --- | --- | --- | --- | --- |
| 2 | 1 | Volkswagen | 7.552 | 114.915 | 12,9% | 6,7% | 22,5% | 21,3% |
| 1 | 2 | Renault-Nissan | 8.655 | 90.278 | 33,2% | 9,0% | 25,8% | 16,7% |
| 3 | 3 | PSA | 3.351 | 65.390 | -17,3% | -1,3% | 10,0% | 12,1% |
| 6 | 4 | BMW | 1.840 | 47.743 | -19,3% | 10,6% | 5,5% | 8,8% |
| 4 | 5 | General Motors | 2.497 | 38.502 | 0,6% | 13,5% | 7,4% | 7,1% |
| 5 | 6 | Mercedes Daimler | 2.200 | 35.224 | 20,4% | 15,7% | 6,6% | 6,5% |
| 9 | 7 | Hyundai-Kia | 1.067 | 33.413 | -38,6% | 6,2% | 3,2% | 6,2% |
| 7 | 8 | Ford | 1.619 | 25.316 | -3,4% | 2,1% | 4,8% | 4,7% |
| 8 | 9 | FCA | 1.337 | 19.682 | -1,2% | 3,4% | 4,0% | 3,6% |
| 11 | 10 | Toyota | 930 | 18.962 | -13,2% | 8,7% | 2,8% | 3,5% |
(409)