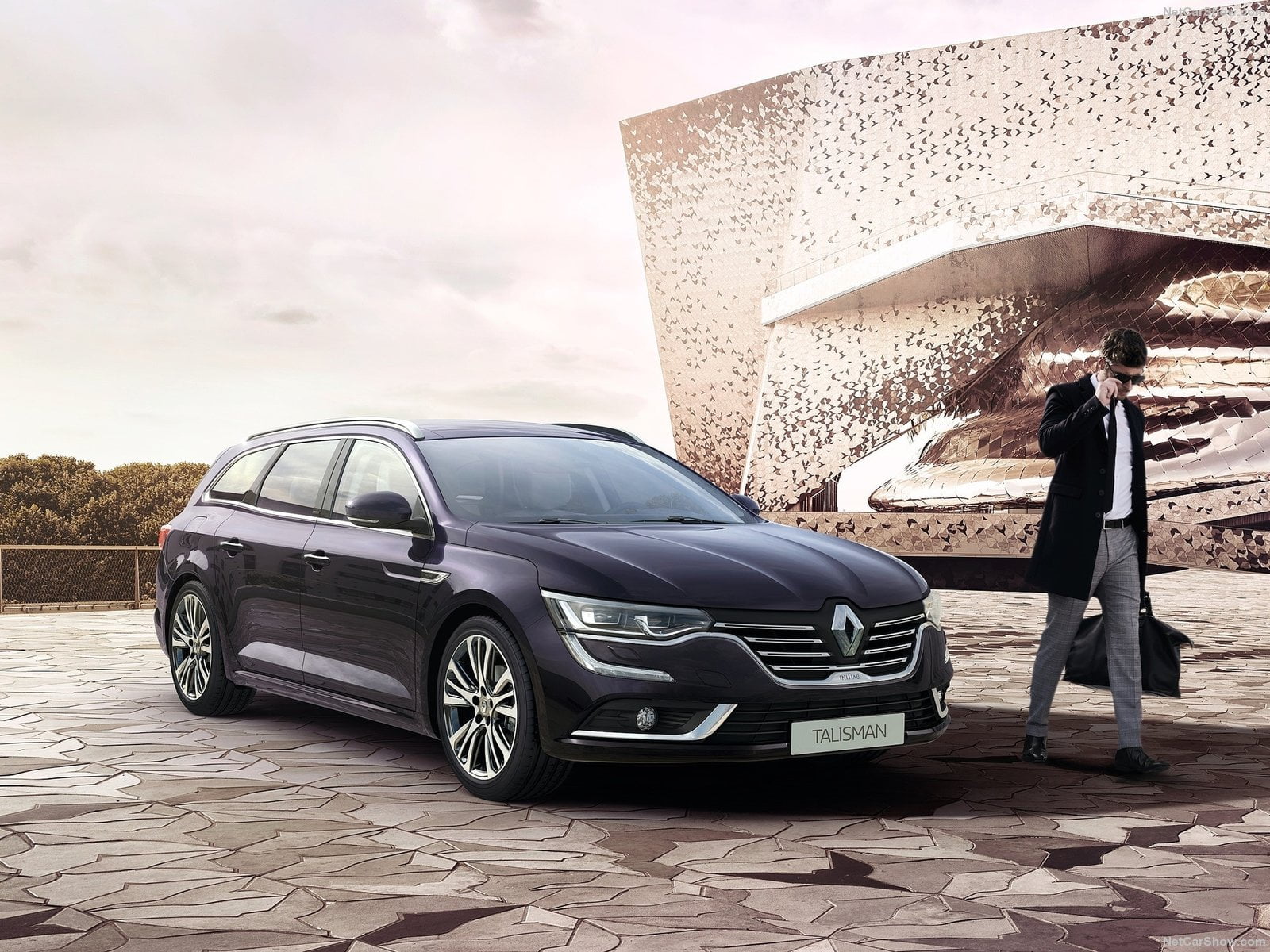 Belgium vehicle sales in First Half 2016 pushed up by Renault that roared on top of the list beating Volkswagen thanks to strong demand on new models and on Scénic and Clio.
The Belgian economy lost steam in Q1 due to weakening domestic demand. Private consumption, which was the main engine of growth last year, was dragged down in Q1 by higher taxes. To make matters worse, the ripple effects of Brexit are expected to have a notable impact on the Belgian economy. The UK is Belgium's fourth largest trading partner and an important source of FDI.
Meantime, the Belgian cars market reported a robust increase in the first semester. The trend wasn't regular, in fact the year started moderately, stumbling in April and it has intensified in the last two months.
As reported by the FEBIAC  (Federation Belgie de L'automobile et du cycle) the total new passengers cars sold in April had been 6.075 (-2.9%), followed by a double-digit recovery in May with 6.004 sales (+11.9%) and by the sharper growth in June with 7.211 sales (+22.7%).
The first half sales had been 326.075, improving 13.1% compared to the same period of the 2015.
During the first half of 2016, Renault took the lead of the brand ranking with 37.629 units (+33.2%) defeating Volkswagen with 32.892 (+20.2%).
In third place arrived Peugeot with 27.652 (+26.0%) followed by Opel with 24.544 (+26.5%), BMW with 22.866 (+9.9%), Mercedes with 22.315 (+38.1%) and Audi with 18.710 (+2.7%).
As far as the Car Groups performance, the leader was Volkswagen Group with 19.8% of market share, ahead of Renault-Nissan with 16.9%, PSA with 14.1% and BMW with 7.8%.
As far as the best-selling models performance, the Renault Scénic was in first place with 7.570 sales (-1.2%) followed by the Volkswagen Golf with 7.395 (+24.7%), the Renault Clio with 6.827 (-2.2%), the Hyundai Tucson with 6.164 and the Citroen C3 with 6.104 (+117.3%).
To see the best-selling cars ranking, please see the dedicated report.
Research, Consulting, Data & Forecast Store
F2M covers intensively this market with several products developed to help any investigation required.
Market Researches in PDF are immediately available for download with study on the market since 2005 and with forecast up to the 2020.
Auto Data in EXCEL are immediately downloadable with annual sales volume, split by month, for all brands and all models distributed in the market. This year data are released year to date, but you will receive a monthly update until the year-end.
All these and more within our Belgium Store.
Below, you can sort our interactive tables to see data regarding Brands, Groups and Models. Please bear in mind that sales data are subject to adjustments as sources will update their information. This report is updated at the publishing date and will not be modified while the next on this subject will report year to date data updated.
| Rank June | Rank H1 2016 | Brand | Sales June | Sales H1 2016 | Var June | Var H1 2016 | Share June | Share H1 2016 |
| --- | --- | --- | --- | --- | --- | --- | --- | --- |
| 1 | 1 | Renault | 8.525 | 37.629 | 55,3% | 33,2% | 13,7% | 10,9% |
| 2 | 2 | Volkswagen | 6.747 | 32.892 | 34,0% | 20,2% | 10,8% | 9,5% |
| 3 | 3 | Peugeot | 4.511 | 27.652 | 40,9% | 26,0% | 7,2% | 8,0% |
| 4 | 4 | Opel | 4.303 | 24.544 | 31,5% | 26,5% | 6,9% | 7,1% |
| 5 | 5 | BMW | 4.076 | 22.866 | 17,9% | 9,9% | 6,5% | 6,6% |
| 6 | 6 | Mercedes | 3.987 | 22.315 | 23,1% | 38,1% | 6,4% | 6,5% |
| 7 | 9 | Audi | 3.364 | 18.710 | -2,2% | 2,7% | 5,4% | 5,4% |
| 8 | 7 | Ford | 3.181 | 20.269 | 36,5% | 36,8% | 5,1% | 5,9% |
| 9 | 8 | Citroen | 3.060 | 19.495 | 10,0% | 11,0% | 4,9% | 5,6% |
| 10 | 15 | Dacia | 2.381 | 10.357 | 30,0% | -2,4% | 3,8% | 3,0% |
| 11 | 13 | Volvo | 2.129 | 10.560 | 41,6% | 7,3% | 3,4% | 3,1% |
| 12 | 11 | Fiat | 1.990 | 11.460 | 39,3% | 51,5% | 3,2% | 3,3% |
| 13 | 10 | Hyundai | 1.946 | 12.818 | 4,6% | 9,1% | 3,1% | 3,7% |
| 14 | 12 | Skoda | 1.755 | 11.050 | 18,5% | 16,5% | 2,8% | 3,2% |
| 15 | 14 | Nissan | 1.485 | 10.392 | -6,7% | 4,3% | 2,4% | 3,0% |
| 16 | 16 | Toyota | 1.428 | 10.202 | 3,8% | 5,4% | 2,3% | 3,0% |
| 17 | 17 | Kia | 1.013 | 7.043 | 7,3% | 0,6% | 1,6% | 2,0% |
| 18 | 18 | Mazda | 855 | 4.424 | 25,9% | 66,4% | 1,4% | 1,3% |
| 19 | 21 | Suzuki | 849 | 3.936 | 32,4% | 7,3% | 1,4% | 1,1% |
| 20 | 19 | Mini | 847 | 4.098 | 73,6% | 20,6% | 1,4% | 1,2% |
| 21 | 20 | Land Rover | 670 | 4.057 | 11,5% | 35,9% | 1,1% | 1,2% |
| 22 | 22 | Seat | 454 | 3.754 | -31,6% | -6,9% | 0,7% | 1,1% |
| 23 | 27 | Jaguar | 415 | 1.408 | 198,6% | 147,0% | 0,7% | 0,4% |
| 24 | 23 | Honda | 341 | 2.271 | 62,4% | 43,9% | 0,5% | 0,7% |
| 25 | 24 | Porsche | 334 | 1.894 | -10,2% | 4,7% | 0,5% | 0,5% |
| 26 | 25 | Mitsubishi | 279 | 1.764 | 9,0% | 13,8% | 0,4% | 0,5% |
| 27 | 26 | DS | 203 | 1.589 | 116,0% | 1555,2% | 0,3% | 0,5% |
| 28 | 30 | Smart | 188 | 972 | 43,5% | 39,3% | 0,3% | 0,3% |
| 29 | 28 | Jeep | 181 | 1.221 | -17,4% | -0,9% | 0,3% | 0,4% |
| 29 | 29 | Lexus | 181 | 993 | 118,1% | 50,5% | 0,3% | 0,3% |
| 30 | 32 | SsangYong | 150 | 626 | 76,5% | 34,6% | 0,2% | 0,2% |
| Rank June | Rank H1 2016 | Group | Sales June | Sales H1 2016 | Var June | Var H1 2016 | Share June | Share H1 2016 |
| --- | --- | --- | --- | --- | --- | --- | --- | --- |
| 1 | 1 | Volkswagen | 12.663 | 68.351 | 15,1% | 12,2% | 20,3% | 19,8% |
| 2 | 2 | Renault-Nissan | 12.459 | 58.523 | 39,6% | 19,7% | 20,0% | 16,9% |
| 3 | 3 | PSA | 7.774 | 48.736 | 27,9% | 23,1% | 12,5% | 14,1% |
| 4 | 4 | BMW | 4.929 | 26.985 | 24,9% | 11,5% | 7,9% | 7,8% |
| 5 | 5 | General Motors | 4.304 | 24.565 | 31,3% | 26,4% | 6,9% | 7,1% |
| 6 | 6 | Mercedes Daimler | 4.175 | 23.287 | 23,9% | 38,2% | 6,7% | 6,7% |
| 7 | 7 | Ford | 3.181 | 20.269 | 36,5% | 36,8% | 5,1% | 5,9% |
| 8 | 8 | Hyundai-Kia | 2.959 | 19.861 | 5,5% | 5,9% | 4,8% | 5,7% |
| 9 | 9 | FCA | 2.355 | 13.966 | 23,8% | 33,7% | 3,8% | 4,0% |
| 10 | 11 | Geely Group | 2.129 | 10.560 | 41,6% | 7,3% | 3,4% | 3,1% |
| 11 | 10 | Toyota | 1.609 | 11.195 | 10,3% | 8,3% | 2,6% | 3,2% |
| 12 | 12 | Tata | 1.085 | 5.465 | 46,6% | 53,7% | 1,7% | 1,6% |
| 13 | 13 | Mazda | 855 | 4.424 | 25,9% | 66,4% | 1,4% | 1,3% |
| 14 | 14 | Suzuki | 849 | 3.936 | 32,4% | 7,3% | 1,4% | 1,1% |
| 15 | 15 | Honda | 341 | 2.271 | 62,4% | 43,9% | 0,5% | 0,7% |
| 16 | 16 | Mitsubishi | 279 | 1.764 | 9,0% | 13,8% | 0,4% | 0,5% |
| 17 | 17 | Mahindra Group | 150 | 626 | 76,5% | 34,6% | 0,2% | 0,2% |
| 18 | 18 | Tesla | 102 | 381 | -35,8% | -15,0% | 0,2% | 0,1% |
| 19 | 19 | Fuji Heavy Industries | 69 | 316 | 76,9% | 5,0% | 0,1% | 0,1% |
| 20 | 21 | Proton | 2 | 18 | -75,0% | -42,6% | 0,0% | 0,0% |
| Rank June | Rank H1 2016 | Model | Sales June | Sales H1 2016 | Var June | Var H1 2016 |
| --- | --- | --- | --- | --- | --- | --- |
| 1 | 1 | Renault Scénic | 1.994 | 7.570 | 16,1% | -1,2% |
| 2 | 10 | Volkswagen Tiguan | 1.399 | 5.361 | 282,2% | 166,3% |
| 3 | 2 | Volkswagen Golf | 1.167 | 7.395 | -15,7% | 24,7% |
| 4 | 17 | Renault Captur | 1.118 | 4.671 | 108,2% | 18,5% |
| 5 | 3 | Renault Clio | 1.111 | 6.827 | -8,3% | -2,2% |
| 6 | 4 | Hyundai Tucson | 1.040 | 6.164 | | |
| 7 | 12 | Opel Astra | 998 | 5.185 | 42,6% | 35,4% |
| 8 | 13 | Audi A3 | 979 | 4.988 | 33,2% | -9,4% |
| 9 | 26 | Renault Mégane | 958 | 3.305 | 11,3% | -24,8% |
| 10 | 7 | Peugeot 308 | 932 | 5.869 | 7,7% | 10,4% |
| 11 | 14 | Audi A4 | 906 | 4.888 | 28,9% | 49,1% |
| 12 | 19 | Volkswagen Polo | 900 | 4.417 | -28,9% | -14,9% |
| 13 | 20 | Mercedes C Class | 879 | 4.021 | 1,2% | -15,2% |
| 14 | 8 | Dacia Sandero | 843 | 5.711 | 38,7% | 56,0% |
| 15 | 11 | Dacia Duster | 804 | 5.187 | 51,7% | 51,2% |
| 16 | 18 | Skoda Octavia | 782 | 4.483 | 19,9% | 16,4% |
| 17 | 9 | Opel Corsa | 775 | 5.467 | 38,4% | 11,1% |
| 18 | 32 | Volvo V40 | 742 | 3.023 | 91,2% | -14,5% |
| 19 | 15 | Peugeot 2008 | 740 | 4.727 | 40,7% | 25,3% |
| 20 | 22 | BMW 3 Series | 702 | 3.878 | -6,8% | -19,6% |
| 21 | 36 | Renault Kadjar | 691 | 2.829 | | |
| 22 | 16 | Peugeot 208 | 682 | 4.686 | 16,8% | 3,9% |
| 23 | 6 | Citroen C4 Picasso | 666 | 5.931 | -2,3% | 55,5% |
| 24 | 50 | BMW 2 Series Active Tourer | 624 | 2.087 | 8,9% | -10,4% |
| 25 | 21 | Opel Mokka | 612 | 3.902 | -8,7% | 5,0% |
| 26 | 24 | Volkswagen Passat | 568 | 3.386 | -19,8% | -9,2% |
| 27 | 52 | volkswagen Golf Sportsvan | 561 | 1.954 | 33,3% | -52,0% |
| 28 | 35 | BMW X1 | 558 | 2.880 | 541,4% | 304,5% |
| 29 | 27 | Fiat 500 | 556 | 3.201 | -8,6% | -15,1% |
| 30 | 37 | Volvo XC60 | 537 | 2.611 | 20,7% | -9,1% |
| 31 | 43 | Mini | 531 | 2.412 | 45,5% | -4,6% |
| 32 | 30 | BMW 1 Series | 529 | 3.129 | -11,4% | -7,6% |
| 33 | 28 | Toyota Yaris | 485 | 3.193 | 20,9% | 17,6% |
| 34 | 48 | Volkswagen Touran | 478 | 2.149 | 111,5% | 65,4% |
| 35 | 34 | Mercedes A Class | 473 | 2.950 | 281,5% | 49,5% |
| 36 | 42 | Volvo V60 | 460 | 2.416 | 48,4% | 17,2% |
| 37 | 23 | Nissan Qashqai | 441 | 3.604 | -35,4% | -5,9% |
| 38 | 44 | Skoda Superb | 423 | 2.365 | 88,0% | 46,3% |
| 39 | 5 | Citroen C3 | 417 | 6.104 | 4,8% | 117,3% |
| 40 | 38 | BMW 4 Series | 413 | 2.544 | 21,8% | -3,0% |
| 41 | 25 | Ford Fiesta | 408 | 3.339 | -31,0% | -10,3% |
| 42 | 45 | Audi A6 | 392 | 2.323 | -25,6% | 2,0% |
| 43 | 60 | Opel Zafira Tourer | 387 | 1.694 | 8,4% | 1,4% |
| 44 | 33 | Skoda Fabia | 368 | 2.952 | -4,4% | 11,9% |
| 45 | 58 | Renault Twingo | 363 | 1.723 | 44,6% | -7,8% |
| 46 | 40 | Kia Sportage | 360 | 2.533 | -3,2% | 1,1% |
| 47 | 29 | Mercedes CLA | 355 | 3.188 | -35,7% | 36,4% |
| 48 | 55 | Audi A1 | 340 | 1.852 | -5,0% | 10,4% |
| 49 | 46 | Ford Focus | 326 | 2.263 | 9,8% | -13,6% |
| 50 | 77 | BMW X5 | 325 | 1.325 | 49,8% | 19,7% |
| 50 | 53 | BMW 5 Series | 325 | 1.927 | -3,8% | -23,3% |
(363)