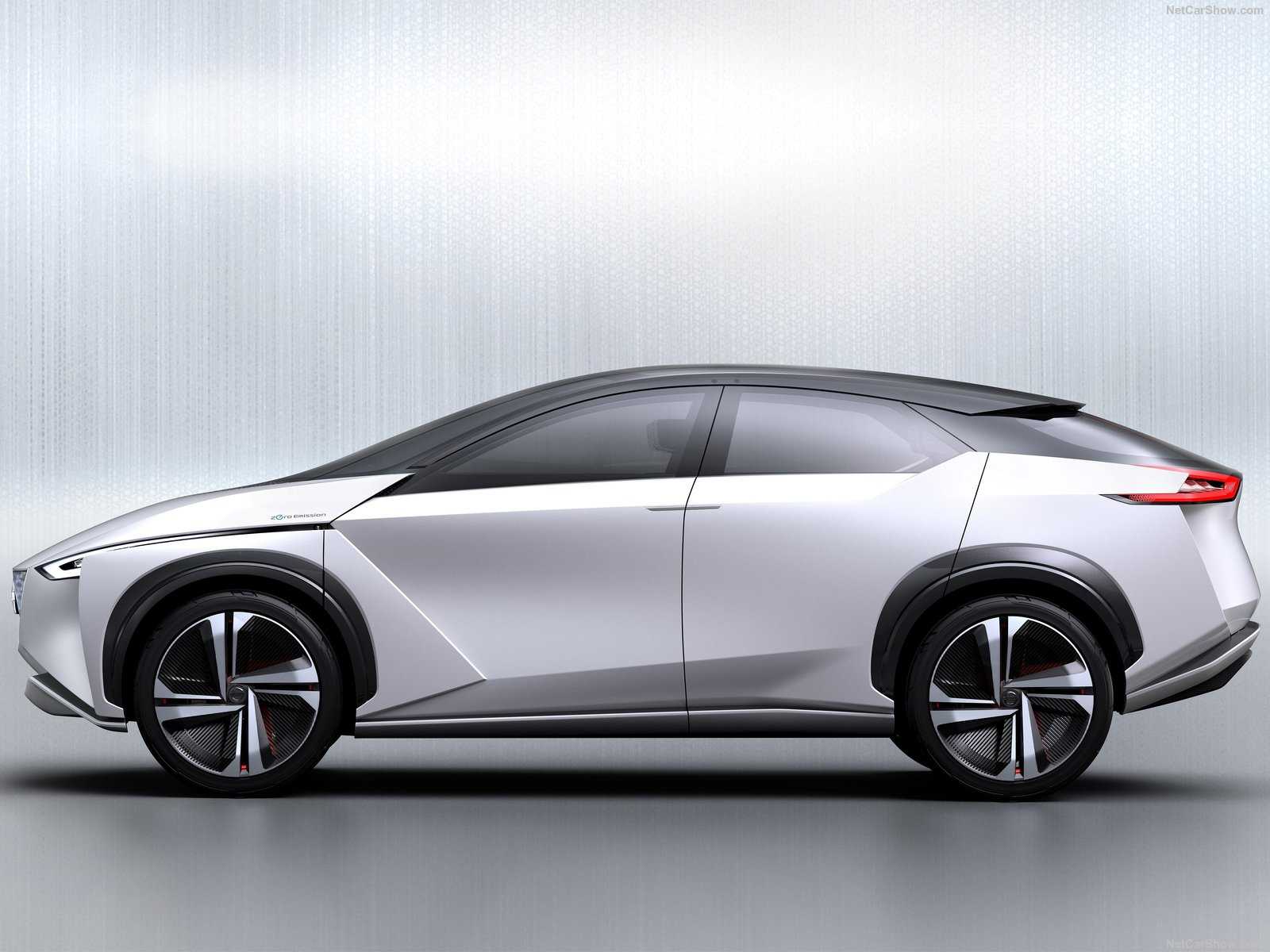 Best Selling Car in China in the 2017 led again by the Chinese Wuling Hongguang fighting head-to-head with the Volkswagen Lavida for the final supremacy in this year. The new Baojun 510 landed in 6th place.
Chinese domestic vehicles market in the 2016 has finally reduced the growing speed, while achieving a mix on global market of 30%. The future evolution is clearly driven more by real solution regarding the two main issues created by the last decade market boom, pollution and traffic congestion. Chinese government has shifted its attention from total volume to engine mix and is progressively creating incentives to small and low emission vehicles, while supporting investment in the AFVs, mainly electric. In this direction, in January 2017 it has been increased the duties for vehicles with engines displacements over 1.6 liter (from 5% to 7.5%). During the 2017, according to the data released by the C.A.A.M., (China Association of Automobile Manufacturers) new light vehicles sales have been 28.2 million, up 0.9%.
As far as regard the ranking of best-selling cars in the 2017, the leader unchanged from the previous year, albeit all models on podium are losing volume compared with the previous year.
Leader is an MPV, the Wuling Hongguang, with 532.000 sales (-18.1%). It is produced since September 2010 by SAIC-GM-Wuling, the joint venture of Shanghai Automotive Industry Corporation, Liuzhou Wuling Motors Co and GM China.
In second place again the Volkswagen Lavida with 517.000 units (-5.7%). This is a four door compact saloon manufactured by Shanghai Volkswagen Automotive for the Chinese market since 2008 with the current second generation on sales since 2012. A "mature" vehicles in a quite innovative market.
In third place the Haval H6, a compact sport utility vehicle (SUV) produced by the Chinese manufacturer Great Wall Motors since 2011, with 505.000 (-12.9%).
In fourth place the Buick Excelle, (including the GT), with 421.000 units followed by the Nissan Sylphy, up 2 spots,  with 404.000 (+10.0%), the new Baojun 510 with 358.000 units and the Volkswagen Tiguan, up 11 spots, with 340.000 sales (+40.4%).
In eight place the GAG Trumpchi GS4, up 3 spots, with 337.000 (+3.2%) ahead of the Toyota Corolla with 336.000 (-5.1%) and in 10th place the Volkswagen Sagitar with 327.000 units (-4.2%).
| Rank 2017 | Rank 2016 | | Sales 2017 | Sales 2016 | Variation 2017 |
| --- | --- | --- | --- | --- | --- |
| 1 | 1 | Wuling Hongguang | 532.394 | 650.018 | -18,1% |
| 2 | 3 | Volkswagen Lavida | 517.255 | 548.321 | -5,7% |
| 3 | 2 | Haval H6 | 505.944 | 580.683 | -12,9% |
| 4 | 69 | Buick Excelle | 421.296 | 105.033 | 301,1% |
| 5 | 7 | Nissan Sylphy | 404.726 | 367.979 | 10,0% |
| 6 | | Baojun 510 | 358.877 | | |
| 7 | 16 | Volkswagen Tiguan | 340.032 | 242.160 | 40,4% |
| 8 | 11 | GAC Trumpchi GS4 | 337.330 | 326.906 | 3,2% |
| 9 | 8 | Toyota Corolla | 336.763 | 354.702 | -5,1% |
| 10 | 10 | Volkswagen Sagitar | 327.062 | 341.331 | -4,2% |
| 11 | 9 | Volkswagen Jetta | 317.367 | 348.437 | -8,9% |
| 12 | 13 | Volkswagen Santana | 287.334 | 318.340 | -9,7% |
| 13 | 65 | Geely Boyue | 286.163 | 109.209 | 162,0% |
| 14 | 14 | Ford Escort | 285.029 | 296.867 | -4,0% |
| 15 | 4 | Hyundai Elantra | 280.184 | 410.997 | -31,8% |
| 16 | 6 | Baojun 730 | 275.227 | 370.169 | -25,6% |
| 17 | 18 | Geely Emgrand EC7 | 259.418 | 223.781 | 15,9% |
| 18 | 19 | Volkswagen Bora | 248.665 | 222.279 | 11,9% |
| 19 | 21 | ChangAn CS75 | 239.880 | 209.353 | 14,6% |
| 20 | 15 | Buick Envision | 236.229 | 275.383 | -14,2% |
| 21 | 83 | Roewe RX5 | 234.418 | 90.033 | 160,4% |
| 22 | 138 | Baojun 310 | 219.727 | 50.021 | 339,3% |
| 23 | 33 | Volkswagen Magotan | 216.303 | 171.286 | 26,3% |
| 24 | 23 | Haval H2 | 214.697 | 196.926 | 9,0% |
| 25 | 137 | Chevrolet Cavalier | 189.459 | 50.786 | 273,1% |
| 26 | 30 | Buick Verano | 185.326 | 177.202 | 4,6% |
| 27 | 27 | Nissan X-Trail | 184.612 | 180.202 | 2,4% |
| 28 | 20 | Honda CR-V | 181.177 | 216.805 | -16,4% |
| 29 | 90 | Dongfeng Fengguang 580 | 176.309 | 86.658 | 103,5% |
| 30 | 28 | Volkswagen Polo | 174.691 | 180.138 | -3,0% |
| 31 | 84 | Honda Civic | 173.865 | 90.014 | 93,2% |
| 32 | 37 | Toyota Levin | 172.871 | 159.071 | 8,7% |
| 33 | 17 | Ford Focus | 172.126 | 225.924 | -23,8% |
| 34 | 36 | Honda XR-V | 167.952 | 161.711 | 3,9% |
| 35 | 26 | Volkswagen Passat | 160.324 | 188.214 | -14,8% |
| 36 | 46 | Nissan Qashqai | 156.322 | 139.684 | 11,9% |
| 37 | 12 | Baojun 560 | 151.915 | 321.555 | -52,8% |
| 38 | 29 | Volkswagen Golf | 150.695 | 178.791 | -15,7% |
| 39 | 128 | Geely Emgrand GS | 150.484 | 60.521 | 148,6% |
| 40 | 50 | Honda Accord | 150.365 | 136.245 | 10,4% |
| 41 | 32 | Changan CS35 | 150.252 | 172.712 | -13,0% |
| 42 | 44 | Volkswagen Lamando | 147.059 | 143.145 | 2,7% |
| 43 | 35 | Honda Vezel | 146.906 | 164.076 | -10,5% |
| 44 | 101 | Buick GL8 | 145.853 | 79.604 | 83,2% |
| 45 | 48 | Geely Vision | 145.005 | 137.687 | 5,3% |
| 46 | 51 | Audi A6L | 143.699 | 135.730 | 5,9% |
| 47 | 49 | Mazda3 | 142.498 | 136.493 | 4,4% |
| 48 | 24 | Kia K3 | 139.107 | 193.408 | -28,1% |
| 49 | 54 | Chery Arrizo 5/5e | 136.136 | 128.875 | 5,6% |
| 50 | 42 | Hyundai Mistra | 134.437 | 148.254 | -9,3% |
| 51 | 31 | Hyundai Tucson | 134.252 | 176.698 | -24,0% |
| 52 | 39 | Skoda Octavia | 130.523 | 155.098 | -15,8% |
| 53 | 68 | Mercedes C Class L | 129.258 | 105.400 | 22,6% |
| 54 | 47 | Hyundai Verna | 128.940 | 137.822 | -6,4% |
| 55 | 60 | Toyota RAV4 | 128.545 | 116.389 | 10,4% |
| 56 | 139 | Geely Vision SUV | 126.999 | 49.447 | 156,8% |
| 57 | 168 | Jeep Compass | 124.204 | 37.455 | 231,6% |
| 58 | 91 | Chevrolet Malibu | 124.188 | 85.180 | 45,8% |
| 59 | 197 | Geely Emgrand GL | 124.109 | 30.037 | 313,2% |
| 60 | 45 | Chevrolet Sail | 123.760 | 140.283 | -11,8% |
| 61 | 52 | BYD F3 | 123.590 | 130.114 | -5,0% |
| 62 | 78 | BMW 3 Series L | 123.206 | 96.921 | 27,1% |
| 63 | 53 | Audi Q5 | 122.324 | 129.453 | -5,5% |
| 64 | 43 | BMW 5 Series L | 120.320 | 143.779 | -16,3% |
| 65 | 77 | Audi A4L | 116.459 | 97.421 | 19,5% |
| 66 | 130 | Mercedes E Class L | 113.431 | 57.439 | 97,5% |
| 67 | 81 | Nissan Teana | 113.282 | 90.279 | 25,5% |
| 68 | 71 | Ford Mondeo | 112.158 | 103.274 | 8,6% |
| 69 | | Mercedes GLC | 111.805 | | |
| 70 | 62 | Honda Fit | 111.752 | 113.597 | -1,6% |
| 71 | 55 | Ford Edge | 108.525 | 123.690 | -12,3% |
| 72 | 336 | Soueast DX3 | 103.173 | 8.535 | 1108,8% |
| 73 | 79 | Toyota Highlander | 100.244 | 92.000 | 9,0% |
| 74 | 190 | Mitsubishi Outlander | 99.777 | 31.724 | 214,5% |
| 75 | 98 | Buick LaCrosse | 99.609 | 80.966 | 23,0% |
| 76 | 87 | Honda Crider | 98.930 | 87.399 | 13,2% |
| 77 | 115 | Dongfeng Joyear SUV | 97.418 | 70.639 | 37,9% |
| 78 | 38 | Changan Eado | 95.504 | 156.372 | -38,9% |
| 79 | 96 | Toyota Prado | 94.708 | 82.330 | 15,0% |
| 80 | 59 | Toyota Vios | 93.626 | 117.041 | -20,0% |
| 81 | 61 | Ford Kuga | 92.455 | 115.083 | -19,7% |
| 82 | 328 | GAC Trumpchi GS8 | 91.716 | 9.006 | 918,4% |
| 83 | 99 | ChangAn CX70 | 91.676 | 80.636 | 13,7% |
| 84 | 76 | BAIC Huansu S3 | 91.410 | 98.377 | -7,1% |
| 85 | 132 | BMW X1 | 90.574 | 54.900 | 65,0% |
| 86 | 171 | Hawtai Shengdafei | 88.025 | 37.022 | 137,8% |
| 87 | 41 | Chana Honor | 86.447 | 152.607 | -43,4% |
| 88 | 321 | Honda Avancier | 86.056 | 9.456 | 810,1% |
| 89 | 85 | Audi Q3 | 84.705 | 88.901 | -4,7% |
| 90 | 95 | Leopaard CS10 | 84.604 | 82.680 | 2,3% |
| 91 | 25 | Chevrolet Cruze | 82.836 | 189.106 | -56,2% |
| 92 | 92 | Audi A3 | 82.735 | 84.784 | -2,4% |
| 93 | 57 | Chery Tiggo 3/3x | 80.319 | 118.414 | -32,2% |
| 94 | | Changan CS55 | 79.678 | | |
| 95 | 160 | Nissan Tiida | 78.712 | 40.320 | 95,2% |
| 96 | 302 | BAIC EC 180 | 78.079 | 11.168 | 599,1% |
| 97 | 113 | Mercedes GLA | 77.912 | 70.929 | 9,8% |
| 98 | 75 | BYD Song | 77.527 | 100.042 | -22,5% |
| 99 | 66 | Jeep Cherokee | 77.108 | 108.314 | -28,8% |
| 100 | 34 | Dongfeng Fengguang 330/370 | 77.022 | 168.673 | -54,3% |
(764)