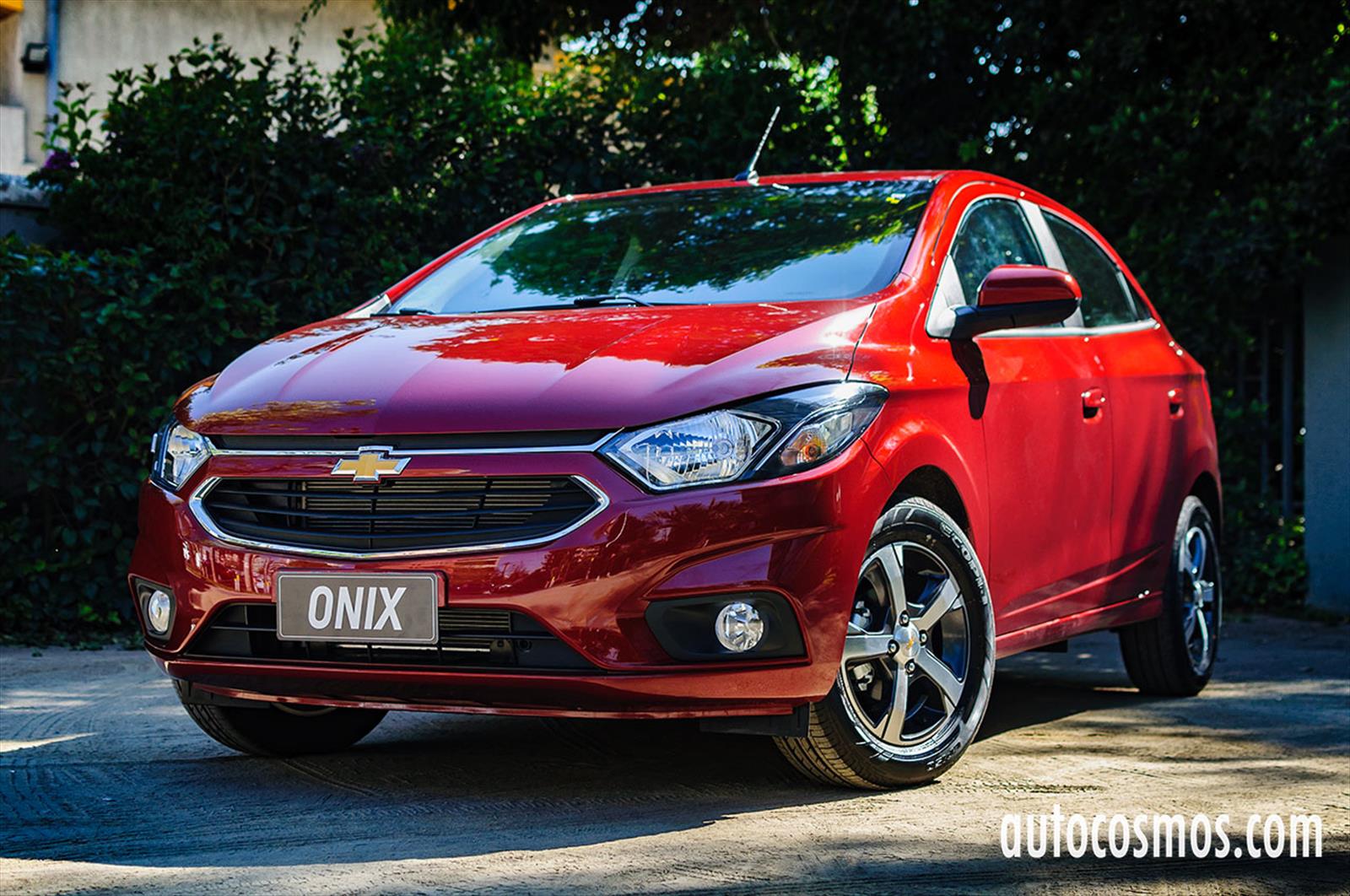 Brazilian Vehicles Market 2016 fell down for the fourth year in a row having lost over 1.6 million units from the 2012 record and landing below the 2 million units, the World's 10th market. Chevrolet market leader.
The smallest fall of GDP recorded in Q3 in over one year, confirmed that the economy is returning from rock bottom. However the economic dynamics remain feeble and the road to recovery is likely to be long. Leading indicators suggest that the economy is on weak footing in Q4: consumer confidence and the manufacturing PMI fell in November.
According to data released by the Anfavea, the Brazilian Association of Car Manufacturers, the new vehicles passenger's sales in December hit the 24th y.o.y. drop down in a row, reporting 199.300 units (- 9.8%).
The domestic vehicles market remained afflicted by the heavy crisis even in 2016, hitting the 4th consecutive year of sharp decline.
The registrations had been 1.988.213 units (-19.7%), down almost 490.000 units compared to the 2015. Since the crisis start, the industry has lost over 1.6 million of annual sales, falling from the World's fourth place to the current 10th.
In 2016, Jeep and Toyota were the only two brands within the top 10 with positive performance, while others increase were reported by Volvo and by Foton, Jaguar, Lexus and Alfa Romeo.
Losing less than the direct competitors, Chevrolet (-10.9%) was on the first step of the podium followed by Fiat (-30.5%) and Volkswagen (-36.5%), while among the worst performance there were Mitsubishi, Mercedes, Suzuki and Kia. 
The Chevrolet Onix was the best-selling model of the year with 153.372 units (+21.8%) ahead of the Hyundai HB20 with 121.616 (+10.2%) and the Ford Ka with 101.278 (-18.5%).
The whole ranking by model is inside the report dedicated to the Brazilian best selling models.
Research, Consulting, Data & Forecast Store
F2M covers intensively this market with several products developed to help any investigation required.
Market Researches in PDF are immediately available for download with study on the market since 2005 and with forecast up to the 2022.
Auto Data in EXCEL are immediately downloadable with annual sales volume, split by month, for all brands and all models distributed in the market. This year data are released year to date, but you will receive a monthly update until the year-end.
All these and more within our  Brazil Corner Store
Below, you can sort our interactive tables to see data regarding Brands, Groups and Models. Please bear in mind that sales data are subject to adjustments as sources will update their information. This report is updated at the publishing date and will not be modified while the next on this subject will always have the year to date data updated.
| Rank Dec | Rank 2016 | BRAND | Sales December | Sales 2016 FY | Variation December | Variation 2016 FY | Share December | Share 2016 |
| --- | --- | --- | --- | --- | --- | --- | --- | --- |
| 1 | 1 | Chevrolet | 37.237 | 345.874 | -1,9% | -10,9% | 18,7% | 17,4% |
| 2 | 2 | Fiat | 29.403 | 305.008 | -21,6% | -30,5% | 14,8% | 15,3% |
| 3 | 3 | Volkswagen | 23.058 | 228.458 | -10,5% | -36,5% | 11,6% | 11,5% |
| 4 | 4 | Hyundai | 18.088 | 197.856 | -7,3% | -3,3% | 9,1% | 9,9% |
| 6 | 5 | Ford | 16.946 | 180.324 | -2,3% | -28,9% | 8,5% | 9,1% |
| 5 | 6 | Toyota | 17.922 | 180.251 | 9,3% | 2,5% | 9,0% | 9,1% |
| 7 | 7 | Renault | 14.049 | 150.034 | -21,9% | -17,4% | 7,0% | 7,5% |
| 8 | 8 | Honda | 11.986 | 122.559 | -20,4% | -20,1% | 6,0% | 6,2% |
| 10 | 9 | Nissan | 7.058 | 60.921 | 14,9% | -0,5% | 3,5% | 3,1% |
| 9 | 10 | Jeep | 7.766 | 59.058 | 9,2% | 41,3% | 3,9% | 3,0% |
| 11 | 11 | Peugeot | 2.705 | 25.826 | 13,9% | -3,2% | 1,4% | 1,3% |
| 12 | 12 | Citroen | 2.641 | 24.530 | -19,0% | -22,2% | 1,3% | 1,2% |
| 13 | 13 | Mitsubishi | 2.304 | 19.838 | -25,7% | -51,7% | 1,2% | 1,0% |
| 14 | 14 | Mercedes | 1.304 | 13.111 | -40,1% | -34,7% | 0,7% | 0,7% |
| 15 | 15 | BMW | 1.264 | 11.856 | -22,9% | -25,2% | 0,6% | 0,6% |
| 16 | 16 | Audi | 1.109 | 11.601 | -51,7% | -33,9% | 0,6% | 0,6% |
| 17 | 17 | Kia | 968 | 10.779 | -37,1% | -32,3% | 0,5% | 0,5% |
| 18 | 18 | Land Rover | 562 | 6.691 | -35,6% | -24,1% | 0,3% | 0,3% |
| 21 | 20 | Volvo | 331 | 3.456 | 562,0% | 12,7% | 0,2% | 0,2% |
| 20 | 21 | Suzuki | 333 | 3.448 | -24,3% | -34,4% | 0,2% | 0,2% |
| 22 | 22 | Lifan | 325 | 3.412 | -35,9% | -31,8% | 0,2% | 0,2% |
| 19 | 23 | Jac | 503 | 3.083 | 92,0% | -41,1% | 0,3% | 0,2% |
| 23 | 24 | Chery | 245 | 2.502 | -8,0% | -55,1% | 0,1% | 0,1% |
| 26 | 25 | Iveco | 135 | 2.157 | -22,0% | -19,3% | 0,1% | 0,1% |
| 25 | 26 | Troller | 158 | 1.657 | 5,2% | -21,8% | 0,1% | 0,1% |
| 32 | 27 | Dodge | 46 | 1.388 | 14,2% | -30,3% | 0,0% | 0,1% |
| 24 | 28 | Mini | 232 | 1.283 | 5,6% | -26,0% | 0,1% | 0,1% |
| Rank Dec | Rank 2016 | GROUP | Sales December | Sales 2016 FY | Variation December | Variation 2016 FY | Share December | Share 2016 FY |
| --- | --- | --- | --- | --- | --- | --- | --- | --- |
| 1 | 1 | FCA | 37.406 | 368.511 | -16,7% | -24,2% | 18,8% | 18,6% |
| 2 | 2 | General Motors | 37.251 | 346.055 | -1,9% | -10,9% | 18,7% | 17,4% |
| 3 | 3 | Volkswagen | 24.268 | 240.658 | -13,8% | -36,4% | 12,2% | 12,1% |
| 4 | 4 | Renault-Nissan | 21.107 | 210.955 | -12,6% | -13,1% | 10,6% | 10,6% |
| 5 | 5 | Hyundai-Kia | 19.056 | 208.635 | -9,5% | -5,4% | 9,6% | 10,5% |
| 7 | 6 | Ford | 17.104 | 181.981 | -2,2% | -28,8% | 8,6% | 9,2% |
| 6 | 7 | Toyota | 17.958 | 180.832 | 9,3% | 2,6% | 9,0% | 9,1% |
| 8 | 8 | Honda | 11.986 | 122.559 | -20,4% | -20,1% | 6,0% | 6,2% |
| 9 | 9 | PSA | 5.346 | 50.356 | -5,1% | -13,5% | 2,7% | 2,5% |
| 10 | 10 | Mitsubishi | 2.304 | 19.838 | -25,7% | -51,7% | 1,2% | 1,0% |
| Rank Dec | Rank 2016 | Model | Sales December | Sales 2016 | Variation December | Variation 2016 |
| --- | --- | --- | --- | --- | --- | --- |
| 1 | 1 | Chevrolet Onix | 18.432 | 153.372 | 22,2% | 21,8% |
| 2 | 2 | Hyundai HB20 | 12.221 | 121.616 | 32,9% | 10,2% |
| 3 | 3 | Ford KA | 9.739 | 101.278 | 14,2% | -18,5% |
| 4 | 8 | Volkswagen Gol | 7.330 | 60.044 | 12,8% | -27,4% |
| 5 | 4 | Chevrolet Prisma | 6.811 | 66.337 | -11,5% | -5,7% |
| 6 | 7 | Renault Sandero | 6.353 | 63.228 | -23,8% | -19,1% |
| 7 | 6 | Fiat Palio | 6.272 | 63.996 | -51,4% | -47,7% |
| 8 | 5 | Toyota Corolla | 6.015 | 64.738 | -6,4% | -3,9% |
| 9 | 14 | Fiat Toro | 5.288 | 41.283 | | |
| 10 | 9 | Fiat Strada | 4.975 | 59.443 | -27,5% | -39,7% |
| 11 | 12 | Hyundai HB20S | 4.664 | 46.023 | 5,1% | -13,6% |
| 12 | 22 | Fiat Mobi | 4.555 | 28.731 | | |
| 13 | 10 | Honda HR-V | 4.312 | 55.758 | -34,0% | 9,0% |
| 14 | 11 | Jeep Renegade | 3.998 | 51.567 | -42,7% | 31,6% |
| 15 | 26 | Volkswagen Voyage | 3.971 | 26.074 | 53,9% | -37,2% |
| 16 | 13 | Volkswagen Fox/CrossFox | 3.893 | 43.727 | -52,2% | -45,1% |
| 17 | 59 | Jeep Compass | 3.708 | 6.599 | | |
| 18 | 18 | Toyota Hilux | 3.672 | 34.031 | 5,5% | 3,4% |
| 19 | 16 | Toyota Etios Hatch | 3.655 | 37.974 | 24,2% | 7,5% |
| 20 | 15 | Volkswagen Up! | 3.386 | 38.354 | -18,5% | -28,4% |
| 21 | 23 | Honda Fit | 3.238 | 28.439 | -6,6% | -33,0% |
| 22 | 32 | Honda Civic | 3.064 | 20.857 | 47,2% | -33,2% |
| 23 | 21 | Toyota Etios Sedan | 2.742 | 29.791 | 26,3% | 14,4% |
| 24 | 25 | Chevrolet S10 | 2.707 | 26.558 | -12,2% | -20,3% |
| 25 | 17 | Fiat Uno | 2.698 | 34.626 | -57,1% | -56,6% |
| 26 | 47 | Nissan Kicks | 2.660 | 10.712 | | |
| 27 | 28 | Renault Logan | 2.647 | 23.707 | 13,4% | -23,8% |
| 28 | 27 | Renault Duster | 2.442 | 25.373 | -14,7% | -26,1% |
| 29 | 20 | Fiat Siena | 2.398 | 33.478 | -48,3% | -43,6% |
| 30 | 24 | Ford Ecosport | 2.268 | 28.105 | -6,8% | -17,0% |
| 31 | 29 | Chevrolet Spin | 2.267 | 22.982 | -7,7% | -16,0% |
| 32 | 19 | Volkswagen Saveiro | 2.262 | 33.950 | -23,3% | -40,1% |
| 33 | 31 | Nissan Versa | 2.222 | 21.897 | -18,8% | 24,9% |
| 34 | 37 | Chevrolet Montana | 2.006 | 14.769 | 82,5% | -37,6% |
| 35 | 30 | Chevrolet Cobalt | 1.868 | 22.467 | -18,1% | -2,6% |
| 36 | 33 | Ford Fiesta | 1.752 | 18.623 | -40,9% | -60,9% |
| 37 | 35 | Ford Ranger | 1.694 | 15.812 | 34,2% | -6,3% |
| 38 | 40 | Toyota Hilux SW4 | 1.666 | 12.168 | 280,4% | 40,0% |
| 39 | 41 | Chevrolet Cruze Sedan | 1.563 | 12.064 | 137,2% | 4,5% |
| 40 | 34 | Nissan March | 1.530 | 18.376 | -20,4% | -20,2% |
(629)