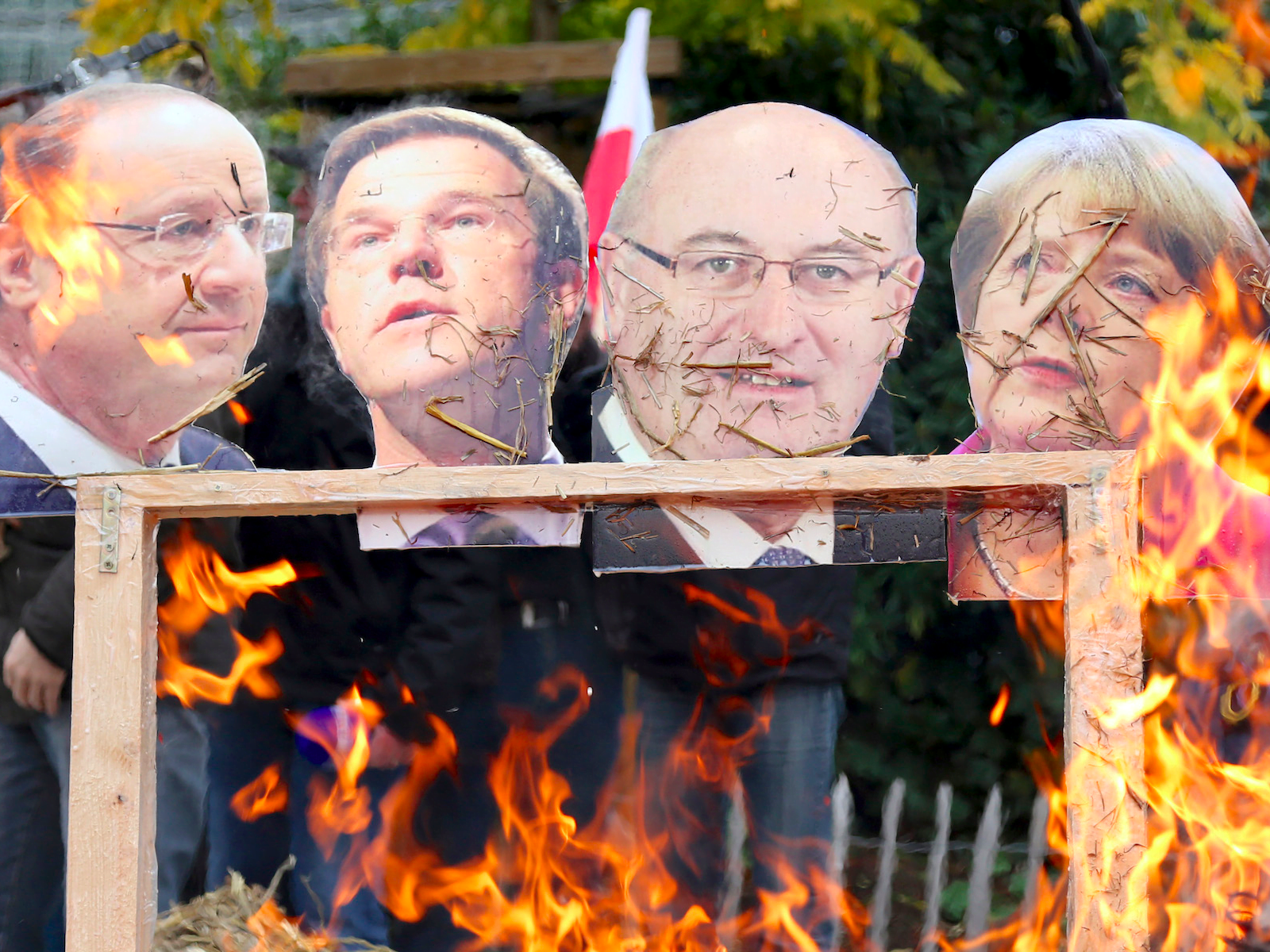 UK Auto Sales will drop over 10% due to BREXIT immediate effects. JLR should organize a party as will be the only real winner, at least in the short term.
BREXIT effect in the Automotive industry are already almost negative and could be a disaster.
All the assumptions can be done on the base of few facts available and thousand variables not predictable.
Facts are the immediate pound depreciation that will generate primary goods inflation and lower purchase power for the low and middle class.
The pound depreciation is already in place helping export and reducing the import.
For all carmakers not producing locally to sell a vehicle produced outside in UK will reduce immediately the margin. In these hours the depreciation is just over 5% as both Pound and Euro are losing value in the international markets. In the next months, euro should probably be revaluated at around 10% over the pound.
Local producers are Ford, General Motors (under Vauxhall name), BMW (for Roll-Royce and Mini), Jaguar Land Rover, Nissan, Honda, Toyota, Volvo, Aston Martin and, really marginally, Volkswagen (only for Bentley).
Are these manufacturers advantaged by BREXIT today? Just Aston Martin and Jaguar Land Rover.
They will be advantaged waiting for final negotiation between UK and Europe on new duties (10% at least) imposed on the vehicles exported (very likely considering the damage suffered by JLR competitors, all made in Germany).
However, till now, the British company owned by Tata will be advantaged by currency depreciation having almost all European sales sourced from UK plants while all others manufacturers have a local production limited to few models.
In total 80% (or 1.3 million) vehicles out of the 1.68 million annually produced in UK are exported while 2.7 million out of the 3.0 million sold last year had been imported.
This mean all key players will lose margin for currency depreciation and many could increase the UK price-list to recover margin (however, not before September 2016).
Today
However, the psycho-logic impact of general economic negative forecast issued in these days by all key Institution will immediately hit the consumer demand, both in private and fleet segments.
The lost in stocks values, the risk of rapid general increase of key products (food as first) should move up inflation and reduce the consumer purchase value.
Due to the last year's domestic sales record development, the UK vehicles park is one of the youngest world-wide and it is easy to expect a fall in the consumer's demand waiting for understanding what really will happen after Brexit.
With Cameron resigning and political election in the fall of the year, uncertain will be high.
The forecast
In a positive scenario, we project the domestic market down already in June and with a double digit (11-12%) falling pace from July till the end of the year. Moreover, we have not excluded a worse scenario, with market dropping near 20% in the next half and 10% in the following year.
Indeed, next year, the new Government will start negotiation with Europe to define the Farewell Agreement and the uncertain will be a daily reality for months and years before the final sign of the divorce.
Research, Consulting, Data & Forecast Store
F2M covers intensively this market with several products developed to help any investigation required.
Market Researches in PDF are immediately available for download with study on the market since 2005 and with forecast up to the 2020.
Auto Data in EXCEL are immediately downloadable with annual sales volume, split by month, for all brands and all models distributed in the market. This year data are released year to date, but you will receive a monthly update until the year-end.
All these and more within our United Kingdom Store.
(1126)