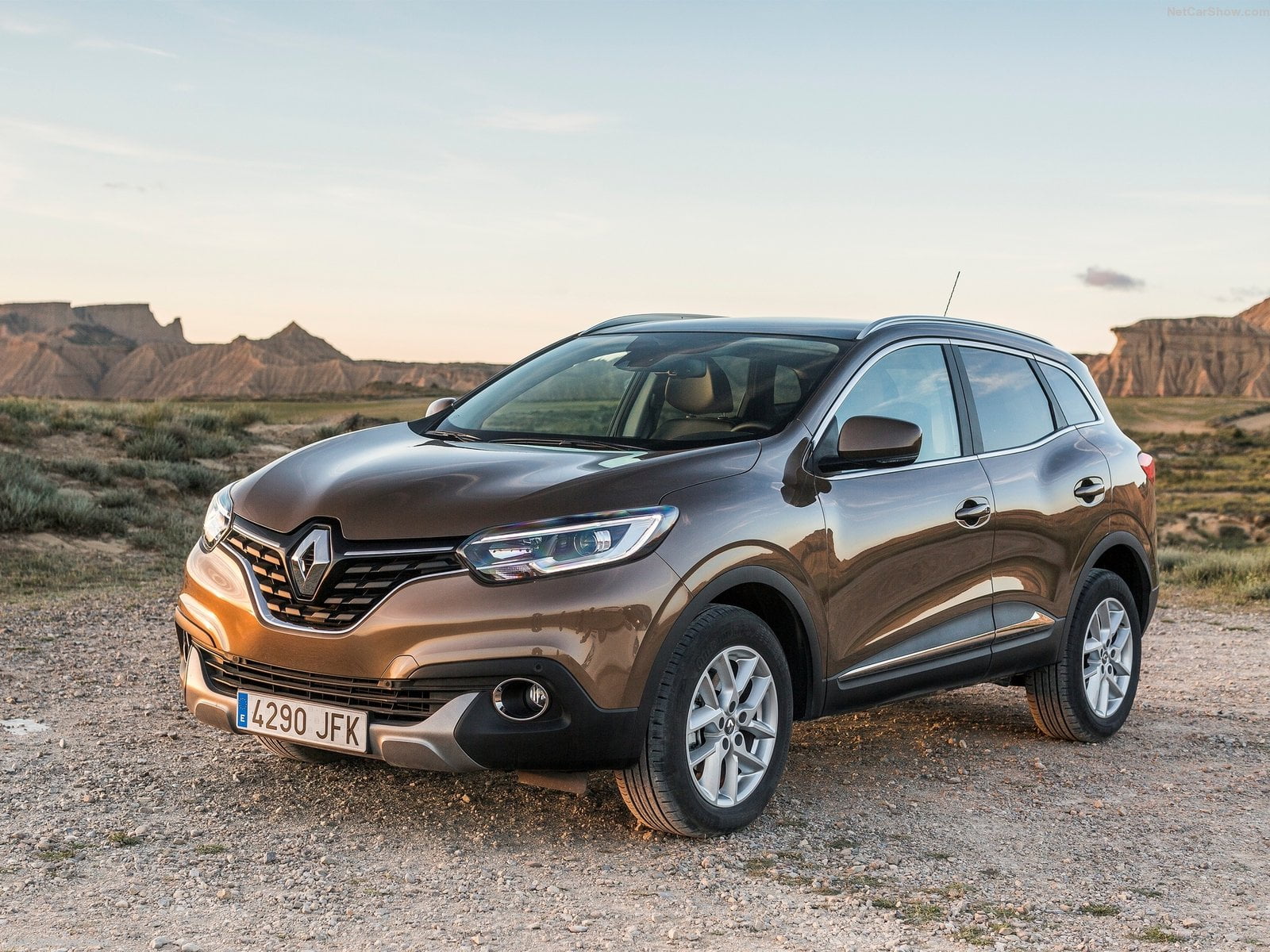 Bulgaria Best Selling Cars ranking in the 2015 led again by the Dacia Dokker while Nissan Qashqai advanced in third and Renault Captur jumped in the podium.
While the Bulgarian automotive industry is recovering ground fueled by a positive economic momentum, the best-selling cars ranking changed two of the best three models.
Indeed, behind the consolidated leader, the Dacia Dokker, a double-purpose low-cost vehicle sold in 1.586 units (+29.6%) confirming the previous year position, the Nissan Qashqai advanced one spot ranking second with 1.080 sales (+21.3%) and the Renault Captur was third, up 5 spots, with 1.012 sales (+70.1%).
Behind the Skoda Octavia with 1.004 units (+10.6%) followed by the Renault Clio with 925 (+53.4%), the Dacia Sandero with 781 /+17.4%), the Dacia Duster with 629 (+12.7%), the Ford Fiesta with 607 (-11.6%), the Skoda Fabia with 579 (+132.5%) and in 10th place the Volkswagen Passat with 576 (+52.4%).
Below, you can sort our interactive tables to see data regarding Brands, Groups and Models. Please bear in mind that sales data are subject to adjustments as sources will update their information. This report is updated at the publishing date and will not be modified while the next on this subject will always have the year to date data updated.
| Rank 2015 | Rank 2014 | Model | Sales 2015 | Sales 2014 | Var 2015 | Share 2015 | Share 2014 |
| --- | --- | --- | --- | --- | --- | --- | --- |
| 1 | 1 | Dacia Dokker | 1.586 | 1.224 | 29,6% | 5,7% | 4,9% |
| 2 | 3 | Nissan Qashqai | 1.080 | 890 | 21,3% | 3,9% | 3,6% |
| 3 | 8 | Renault Captur | 1.012 | 595 | 70,1% | 3,6% | 2,4% |
| 4 | 2 | Skoda Octavia | 1.004 | 908 | 10,6% | 3,6% | 3,7% |
| 5 | 7 | Renault Clio | 925 | 603 | 53,4% | 3,3% | 2,4% |
| 6 | 6 | Dacia Sandero | 781 | 665 | 17,4% | 2,8% | 2,7% |
| 7 | 9 | Dacia Duster | 629 | 558 | 12,7% | 2,3% | 2,3% |
| 8 | 5 | Ford Fiesta | 607 | 687 | -11,6% | 2,2% | 2,8% |
| 9 | 28 | Skoda Fabia | 579 | 249 | 132,5% | 2,1% | 1,0% |
| 10 | 16 | Volkswagen Passat | 576 | 378 | 52,4% | 2,1% | 1,5% |
| 11 | 10 | Skoda Rapid | 566 | 446 | 26,9% | 2,0% | 1,8% |
| 12 | 11 | Toyota Corolla | 536 | 435 | 23,2% | 1,9% | 1,8% |
| 13 | 26 | Renault Master | 520 | 262 | 98,5% | 1,9% | 1,1% |
| 14 | 20 | Kia Cee'd | 474 | 327 | 45,0% | 1,7% | 1,3% |
| 15 | 14 | Volkswagen Polo | 440 | 399 | 10,3% | 1,6% | 1,6% |
| 16 | 12 | Kia Sportage | 434 | 423 | 2,6% | 1,6% | 1,7% |
| 17 | 15 | Toyota Yaris | 420 | 387 | 8,5% | 1,5% | 1,6% |
| 18 | 19 | Ford Transit | 382 | 350 | 9,1% | 1,4% | 1,4% |
| 19 | 13 | Ford Focus | 377 | 418 | -9,8% | 1,4% | 1,7% |
| 20 | 31 | Great Wall Steed | 356 | 238 | 49,6% | 1,3% | 1,0% |
| 21 | 17 | Volkswagen Caddy | 354 | 363 | -2,5% | 1,3% | 1,5% |
| 22 | 18 | Toyota Auris | 326 | 354 | -7,9% | 1,2% | 1,4% |
| 23 | 21 | Peugeot Boxer | 321 | 296 | 8,4% | 1,2% | 1,2% |
| 24 | 40 | Peugeot 308 | 309 | 178 | 73,6% | 1,1% | 0,7% |
| 25 | 24 | Volkswagen Golf | 308 | 276 | 11,6% | 1,1% | 1,1% |
| 26 | 23 | Opel Astra | 307 | 283 | 8,5% | 1,1% | 1,1% |
| 27 | 42 | Opel Corsa | 275 | 163 | 68,7% | 1,0% | 0,7% |
| 28 | 4 | Dacia Logan | 268 | 771 | -65,2% | 1,0% | 3,1% |
| 29 | 22 | Toyota RAV4 | 263 | 292 | -9,9% | 0,9% | 1,2% |
| 30 | 72 | Nissan X-Trail | 262 | 76 | 244,7% | 0,9% | 0,3% |
| 31 | 27 | Skoda Superb | 258 | 252 | 2,4% | 0,9% | 1,0% |
| 32 | 30 | Peugeot Partner | 252 | 242 | 4,1% | 0,9% | 1,0% |
| 33 | 25 | Peugeot 208 | 243 | 272 | -10,7% | 0,9% | 1,1% |
| 34 | 38 | Citroen Berlingo | 242 | 196 | 23,5% | 0,9% | 0,8% |
| 35 | 45 | Toyota Aygo | 225 | 153 | 47,1% | 0,8% | 0,6% |
| 36 | 35 | Toyota Avensis | 214 | 224 | -4,5% | 0,8% | 0,9% |
| 36 | 38 | Citroen Jumper | 214 | 196 | 9,2% | 0,8% | 0,8% |
| 37 | 80 | Lada Niva | 206 | 60 | 243,3% | 0,7% | 0,2% |
| 38 | 36 | Kia Rio | 201 | 218 | -7,8% | 0,7% | 0,9% |
| 39 | 47 | Renault Kangoo | 198 | 147 | 34,7% | 0,7% | 0,6% |
| 40 | 32 | Renault Mégane | 197 | 234 | -15,8% | 0,7% | 0,9% |
| 41 | 39 | Mazda CX-5 | 185 | 193 | -4,1% | 0,7% | 0,8% |
| 41 | 34 | Dacia Lodgy | 185 | 225 | -17,8% | 0,7% | 0,9% |
| 42 | 46 | Opel Insignia | 184 | 148 | 24,3% | 0,7% | 0,6% |
| 43 | 41 | Toyota Hilux | 178 | 168 | 6,0% | 0,6% | 0,7% |
| 44 | 33 | Mazda6 | 175 | 229 | -23,6% | 0,6% | 0,9% |
| 45 | 37 | BMW X5 | 168 | 209 | -19,6% | 0,6% | 0,8% |
| 46 | 50 | Peugeot 508 | 164 | 132 | 24,2% | 0,6% | 0,5% |
| 47 | 58 | Opel Mokka | 160 | 110 | 45,5% | 0,6% | 0,4% |
| 47 | 44 | Volkswagen Tiguan | 160 | 155 | 3,2% | 0,6% | 0,6% |
| 48 | 60 | Skoda Yeti | 154 | 107 | 43,9% | 0,6% | 0,4% |
| 49 | 43 | Ford Mondeo | 144 | 160 | -10,0% | 0,5% | 0,6% |
| 50 | 49 | Toyota Land Cruiser | 143 | 136 | 5,1% | 0,5% | 0,5% |
| 51 | | Suzuki Vitara | 138 | - | | 0,5% | |
| 52 | 85 | Audi Q7 | 135 | 54 | 150,0% | 0,5% | 0,2% |
| 53 | 88 | BMW X6 | 129 | 50 | 158,0% | 0,5% | 0,2% |
| 53 | 91 | Citroen C4 Cactus | 129 | 45 | 186,7% | 0,5% | 0,2% |
| 54 | 51 | Volkswagen Up! | 127 | 130 | -2,3% | 0,5% | 0,5% |
| 54 | 56 | Audi Q5 | 127 | 118 | 7,6% | 0,5% | 0,5% |
| 54 | 69 | Seat Leon | 127 | 91 | 39,6% | 0,5% | 0,4% |
| 55 | 56 | Honda CR-V | 126 | 118 | 6,8% | 0,5% | 0,5% |
| 56 | 52 | Renault Fluence | 124 | 128 | -3,1% | 0,4% | 0,5% |
| 56 | 55 | Citroen C4 | 124 | 122 | 1,6% | 0,4% | 0,5% |
| 56 | 57 | Land Rover Range Rover Sport | 124 | 115 | 7,8% | 0,4% | 0,5% |
| 57 | | Fiat 500X | 121 | - | | 0,4% | |
| 57 | 45 | Mazda3 | 121 | 153 | -20,9% | 0,4% | 0,6% |
| 58 | 66 | Peugeot 2008 | 119 | 95 | 25,3% | 0,4% | 0,4% |
| 59 | 69 | Volkswagen Crafter | 112 | 91 | 23,1% | 0,4% | 0,4% |
| 60 | 47 | Citroen C-Elysée | 110 | 147 | -25,2% | 0,4% | 0,6% |
| 61 | | Renault Kadjar | 109 | - | | 0,4% | |
| 62 | 65 | Volkswagen Touareg | 107 | 97 | 10,3% | 0,4% | 0,4% |
| 63 | 65 | Great Wall Voleex C30 | 106 | 97 | 9,3% | 0,4% | 0,4% |
| 63 | 53 | BMW 3 Series | 106 | 127 | -16,5% | 0,4% | 0,5% |
| 64 | 68 | Ford Kuga | 105 | 93 | 12,9% | 0,4% | 0,4% |
| 65 | 63 | BMW X3 | 98 | 99 | -1,0% | 0,4% | 0,4% |
| 65 | 48 | Great Wall Hover H6 | 98 | 146 | -32,9% | 0,4% | 0,6% |
| 66 | 54 | BMW 5 Series | 90 | 125 | -28,0% | 0,3% | 0,5% |
| 67 | 59 | Nissan Juke | 89 | 108 | -17,6% | 0,3% | 0,4% |
| 68 | 70 | Toyota Verso | 88 | 81 | 8,6% | 0,3% | 0,3% |
| 69 | 50 | Mitsubishi Outlander | 85 | 132 | -35,6% | 0,3% | 0,5% |
| 70 | 101 | Ford Transit connect | 83 | 32 | 159,4% | 0,3% | 0,1% |
| 71 | 74 | Nissan Micra | 82 | 70 | 17,1% | 0,3% | 0,3% |
| 72 | 70 | Volvo XC60 | 80 | 81 | -1,2% | 0,3% | 0,3% |
| 72 | 99 | Lexus NX | 80 | 34 | 135,3% | 0,3% | 0,1% |
| 72 | | Mazda CX-3 | 80 | - | | 0,3% | |
| 73 | 91 | BMW X4 | 79 | 45 | 75,6% | 0,3% | 0,2% |
| 74 | 94 | Ford Transit Courier | 78 | 42 | 85,7% | 0,3% | 0,2% |
| 74 | 74 | Volkswagen Transporter | 78 | 70 | 11,4% | 0,3% | 0,3% |
| 75 | 73 | Audi Q3 | 77 | 75 | 2,7% | 0,3% | 0,3% |
| 76 | | BMW 2 Series Active Tourer | 75 | 1 | | 0,3% | |
| 77 | 59 | Ford Ranger | 73 | 108 | -32,4% | 0,3% | 0,4% |
| 78 | 108 | Fiat Fiorino | 70 | 24 | 191,7% | 0,3% | 0,1% |
| 78 | 67 | Audi A3 | 70 | 94 | -25,5% | 0,3% | 0,4% |
| 79 | 78 | Volvo XC90 | 69 | 65 | 6,2% | 0,2% | 0,3% |
| 79 | 90 | Land Rover Range Rover | 69 | 46 | 50,0% | 0,2% | 0,2% |
| 80 | 62 | Volkswagen Multivan | 67 | 100 | -33,0% | 0,2% | 0,4% |
| 80 | | Suzuki Grand Vitara | 67 | - | | 0,2% | |
| 81 | 103 | Suzuki Swift | 66 | 29 | 127,6% | 0,2% | 0,1% |
| 82 | 61 | Peugeot 301 | 63 | 105 | -40,0% | 0,2% | 0,4% |
| 83 | 61 | Peugeot Bipper | 62 | 105 | -41,0% | 0,2% | 0,4% |
| 83 | 124 | Opel Meriva | 62 | 6 | 933,3% | 0,2% | 0,0% |
| 83 | 99 | Mini | 62 | 34 | 82,4% | 0,2% | 0,1% |
| 83 | 82 | Audi A6 | 62 | 58 | 6,9% | 0,2% | 0,2% |
| 83 | 72 | Nissan Navara | 62 | 76 | -18,4% | 0,2% | 0,3% |
| 84 | 76 | Opel Combo | 60 | 68 | -11,8% | 0,2% | 0,3% |
| 84 | 70 | Land Rover Range Rover Evoque | 60 | 81 | -25,9% | 0,2% | 0,3% |
| 84 | 80 | Audi A4 | 60 | 60 | 0,0% | 0,2% | 0,2% |
| 85 | 84 | Suzuki S-Cross | 59 | 56 | 5,4% | 0,2% | 0,2% |
| 86 | 70 | Seat Ibiza | 57 | 81 | -29,6% | 0,2% | 0,3% |
| 87 | 97 | Fiat Ducato | 55 | 37 | 48,6% | 0,2% | 0,1% |
| 88 | 95 | Renault Trafic | 54 | 40 | 35,0% | 0,2% | 0,2% |
| 89 | 75 | Citroen C3 | 52 | 69 | -24,6% | 0,2% | 0,3% |
| 89 | 62 | Volkswagen Jetta | 52 | 100 | -48,0% | 0,2% | 0,4% |
| 90 | 96 | Skoda Citigo | 48 | 39 | 23,1% | 0,2% | 0,2% |
| 91 | 118 | Opel Antara | 47 | 13 | 261,5% | 0,2% | 0,1% |
| 92 | 62 | Nissan Note | 45 | 100 | -55,0% | 0,2% | 0,4% |
| 93 | 68 | Fiat 500L | 43 | 93 | -53,8% | 0,2% | 0,4% |
| 94 | 98 | Opel Zafira Tourer | 41 | 36 | 13,9% | 0,1% | 0,1% |
| 94 | 86 | Fiat Qubo | 41 | 52 | -21,2% | 0,1% | 0,2% |
| 95 | 81 | BMW X1 | 40 | 59 | -32,2% | 0,1% | 0,2% |
| 95 | 93 | Fiat Doblo | 40 | 43 | -7,0% | 0,1% | 0,2% |
| 96 | 93 | Audi A5 | 39 | 43 | -9,3% | 0,1% | 0,2% |
| 96 | 92 | BMW 1 Series | 39 | 44 | -11,4% | 0,1% | 0,2% |
| 97 | 89 | Mini Countryman | 38 | 49 | -22,4% | 0,1% | 0,2% |
| 97 | 122 | Mazda2 | 38 | 8 | 375,0% | 0,1% | 0,0% |
| 98 | 79 | Citroen C4 Picasso | 37 | 62 | -40,3% | 0,1% | 0,3% |
| 99 | 77 | Skoda Roomster | 36 | 67 | -46,3% | 0,1% | 0,3% |
(1379)