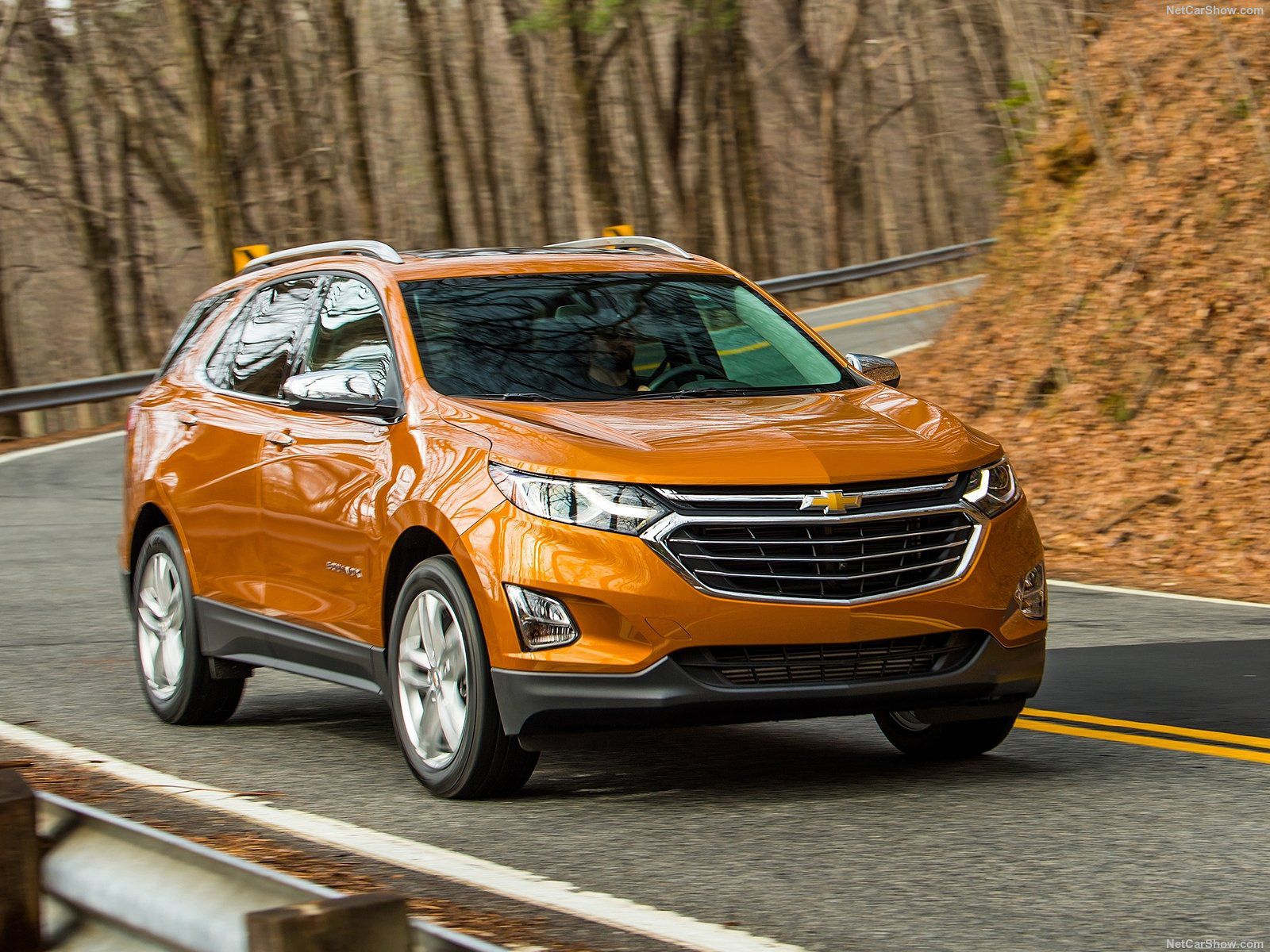 Canada best selling cars 2017 ranking with the Ford F-Series king of the market followed by the Ram Pick up and the Honda Civic, third and best car passengers. The fastest model was the Mercedes GLC
Canadian vehicles market in the last five years has reported a steady and continue growth, hitting year after year a new all time record. In the 2017, according to data released by the Canadian Transportation Authority, the industry finally hit the milestone of 2 million vehicles sold in a celendar year, up 4.7% with 2.043.000 units.
Canadian best selling car remains the Ford F-series with 155.290 sales (+6.8%) followed by the Ram Pick up with 99.465 units (+10.6%) and the Honda Civic, the best car passenger, with 69.030 sales (+6.9%).
GMC Sierra was fourth with 61.883 sales (+21.1%) ahead of the Chevrolet Silverado, up 5 spots, with 59.066 (+31.5%), the Toyota Rav4 with 50.894 sales (+3.6%) and the Honda CR-V with 50.443 units (+12.6%).
in eighth place the Toyota Corolla with 50.332 (+10.3%) followed by the Ford Escape with 47.880 (+2.6%) and in 10th place by the Dodge Gran Caravan with 46.933 units (-8.6%).
Research, Consulting, Data & Forecast
F2M covers intensively this market with several products developed to help any investigation required. Market Researches in PDF are immediately available for download with study on the market since 2005 and with forecast up to the 2022. AutoData in EXCEL are immediately downloadable with annual sales volume, split by month, for all brands and all models distributed in the market. This year data are released year to date, but you will receive a monthly update until the year-end.  See details within Canada Corner Store
| Rank 2017 | Rank 2016 | Model | Sales 2017 | Sales 2016 | Variation 2017 |
| --- | --- | --- | --- | --- | --- |
| 1 | 1 | Ford F-Series | 155.290 | 145.409 | 6,8% |
| 2 | 2 | Ram pick-up | 98.465 | 89.048 | 10,6% |
| 3 | 3 | Honda Civic | 69.030 | 64.552 | 6,9% |
| 4 | 5 | GMC Sierra | 61.883 | 51.091 | 21,1% |
| 5 | 10 | Chevrolet Silverado | 59.066 | 44.932 | 31,5% |
| 6 | 6 | Toyota RAV4 | 50.894 | 49.103 | 3,6% |
| 7 | 11 | Honda CR-V | 50.443 | 44.789 | 12,6% |
| 8 | 9 | Toyota Corolla | 50.332 | 45.626 | 10,3% |
| 9 | 8 | Ford Escape | 47.880 | 46.661 | 2,6% |
| 10 | 4 | Dodge Grand Caravan | 46.933 | 51.349 | -8,6% |
| 11 | 7 | Hyundai Elantra | 46.112 | 48.875 | -5,7% |
| 12 | 12 | Nissan Rogue | 43.418 | 40.055 | 8,4% |
| 13 | 18 | Hyundai Tucson | 30.467 | 23.789 | 28,1% |
| 14 | 15 | Mazda3 | 27.862 | 27.689 | 0,6% |
| 15 | 16 | Chevrolet Cruze | 27.520 | 26.824 | 2,6% |
| 16 | 17 | Mazda CX-5 | 25.404 | 25.123 | 1,1% |
| 17 | 23 | Chevrolet Equinox | 24.446 | 19.197 | 27,3% |
| 18 | 21 | Volkswagen Golf | 24.164 | 19.966 | 21,0% |
| 19 | 13 | Jeep Cherokee | 23.702 | 32.465 | -27,0% |
| 20 | 14 | Hyundai Santa Fe Sport | 21.615 | 32.263 | -33,0% |
| 21 | 20 | Ford Edge | 19.967 | 20.517 | -2,7% |
| 22 | 19 | Volkswagen Jetta | 17.483 | 20.954 | -16,6% |
| 23 | 29 | Ford Explorer | 17.333 | 15.275 | 13,5% |
| 24 | 24 | Jeep Wrangler | 17.296 | 18.277 | -5,4% |
| 25 | 30 | Jeep Grand Cherokee | 16.877 | 14.912 | 13,2% |
| 26 | 41 | Kia Forte | 16.388 | 12.296 | 33,3% |
| 27 | 28 | Kia Sorento | 15.990 | 15.466 | 3,4% |
| 28 | 36 | Toyota Sienna | 15.470 | 13.404 | 15,4% |
| 29 | 37 | Toyota Highlander | 15.259 | 12.964 | 17,7% |
| 30 | 34 | Nissan Murano | 15.120 | 13.834 | 9,3% |
| 31 | 48 | Volkswagen Tiguan | 15.028 | 11.229 | 33,8% |
| 32 | 27 | Toyota Camry | 14.574 | 15.683 | -7,1% |
| 33 | 39 | Honda HR-V | 14.149 | 12.371 | 14,4% |
| 34 | 32 | Nissan Sentra | 13.883 | 14.281 | -2,8% |
| 35 | 25 | Dodge Journey | 13.745 | 16.741 | -17,9% |
| 36 | 33 | Honda Accord | 13.504 | 13.857 | -2,5% |
| 37 | 35 | Subaru Forester | 13.441 | 13.798 | -2,6% |
| 38 | 45 | Kia Sportage | 13.284 | 11.410 | 16,4% |
| 39 | 49 | GMC Terrain | 13.205 | 11.095 | 19,0% |
| 40 | 22 | Hyundai Accent | 13.073 | 19.198 | -31,9% |
| 41 | 38 | Toyota Tacoma | 12.454 | 12.618 | -1,3% |
| 42 | 50 | Ford Transit | 11.958 | 10.204 | 17,2% |
| 43 | 26 | Ford Focus | 11.549 | 16.504 | -30,0% |
| 44 | 47 | Subaru Outback | 11.490 | 11.255 | 2,1% |
| 45 | 40 | Honda Odyssey | 11.232 | 12.311 | -8,8% |
| 46 | 42 | Kia Soul | 11.225 | 11.964 | -6,2% |
| 47 | 54 | Subaru Crosstrek | 11.168 | 9.723 | 14,9% |
| 48 | 56 | Mazda CX-3 | 10.938 | 9.354 | 16,9% |
| 49 | 52 | Mercedes C Class | 10.848 | 9.954 | 9,0% |
| 50 | 43 | Subaru Impreza | 10.617 | 11.673 | -9,0% |
| 51 | 60 | Audi Q5 | 10.271 | 8.313 | 23,6% |
| 52 | 55 | Nissan Pathfinder | 9.838 | 9.670 | 1,7% |
| 53 | 31 | Ford Fusion | 9.596 | 14.292 | -32,9% |
| 54 | 46 | Toyota Tundra | 9.442 | 11.364 | -16,9% |
| 55 | 61 | Lexus RX | 9.402 | 8.147 | 15,4% |
| 56 | | Nissan Qashqai | 8.970 | | |
| 57 | 86 | Buick Encore | 8.964 | 5.533 | 62,0% |
| 58 | 69 | Honda Pilot | 8.905 | 7.279 | 22,3% |
| 59 | 53 | Nissan Micra | 8.812 | 9.896 | -11,0% |
| 60 | 92 | Mercedes GLC | 8.742 | 4.774 | 83,1% |
| 61 | 65 | Ford Mustang | 8.348 | 7.655 | 9,1% |
| 62 | 44 | Chevrolet Malibu | 8.152 | 11.503 | -29,1% |
| 63 | 62 | Acura RDX | 8.101 | 8.047 | 0,7% |
| 64 | 77 | Chevrolet Colorado | 8.060 | 6.569 | 22,7% |
| 65 | 74 | Toyota 4Runner | 7.869 | 6.677 | 17,9% |
| 66 | 67 | Nissan Versa | 7.865 | 7.417 | 6,0% |
| 67 | 51 | Hyundai Sonata | 7.813 | 10.159 | -23,1% |
| 68 | 68 | BMW 3 Series | 7.694 | 7.412 | 3,8% |
| 69 | 78 | Mitsubishi Outlander | 7.420 | 6.324 | 17,3% |
| 70 | 79 | Lexus NX | 7.407 | 6.295 | 17,7% |
| 71 | 63 | Toyota Yaris | 7.061 | 7.779 | -9,2% |
| 72 | 83 | Audi A4 | 7.007 | 6.031 | 16,2% |
| 73 | 80 | Mitsubishi RVR | 6.973 | 6.196 | 12,5% |
| 74 | 75 | BMW X5 | 6.671 | 6.671 | 0,0% |
| 75 | 64 | Nissan Altima | 6.626 | 7.753 | -14,5% |
| 76 | 137 | Cadillac XT5 | 6.586 | 2.789 | 136,1% |
| 77 | 81 | Dodge Durango | 6.505 | 6.175 | 5,3% |
| 78 | 72 | GMC Savana | 6.478 | 7.012 | -7,6% |
| 79 | 100 | Jeep Compass | 6.443 | 4.318 | 49,2% |
| 80 | 70 | Mercedes GLE | 6.418 | 7.269 | -11,7% |
| 81 | 66 | Kia Rio | 6.298 | 7.636 | -17,5% |
| 82 | 82 | GMC Canyon | 6.260 | 6.083 | 2,9% |
| 83 | 90 | BMW X1 | 6.120 | 5.205 | 17,6% |
| 84 | 57 | Chevrolet Trax | 5.965 | 9.072 | -34,2% |
| 85 | 87 | Acura MDX | 5.838 | 5.425 | 7,6% |
| 86 | 76 | Mitsubishi Lancer | 5.754 | 6.575 | -12,5% |
| 87 | 146 | Chrysler Pacifica | 5.739 | 2.552 | 124,9% |
| 88 | 88 | BMW X3 | 5.730 | 5.417 | 5,8% |
| 89 | 138 | Nissan Titan | 5.692 | 2.715 | 109,7% |
| 90 | 108 | GMC Acadia | 5.380 | 3.939 | 36,6% |
| 91 | 91 | Kia Sedona | 5.286 | 4.792 | 10,3% |
| 92 | 85 | Mini Cooper | 5.240 | 5.915 | -11,4% |
| 93 | 59 | Honda Fit | 5.019 | 8.622 | -41,8% |
| 94 | 112 | Dodge Charger | 4.862 | 3.747 | 29,8% |
| 95 | 95 | Chevrolet Traverse | 4.710 | 4.486 | 5,0% |
| 96 | 94 | Mercedes Sprinter | 4.697 | 4.677 | 0,4% |
| 97 | 99 | Audi Q7 | 4.666 | 4.335 | 7,6% |
| 98 | 102 | Chevrolet Express | 4.661 | 4.164 | 11,9% |
| 99 | 140 | Honda Ridgeline | 4.632 | 2.622 | 76,7% |
| 100 | 101 | Infiniti QX60 | 4.627 | 4.238 | 9,2% |
(60)