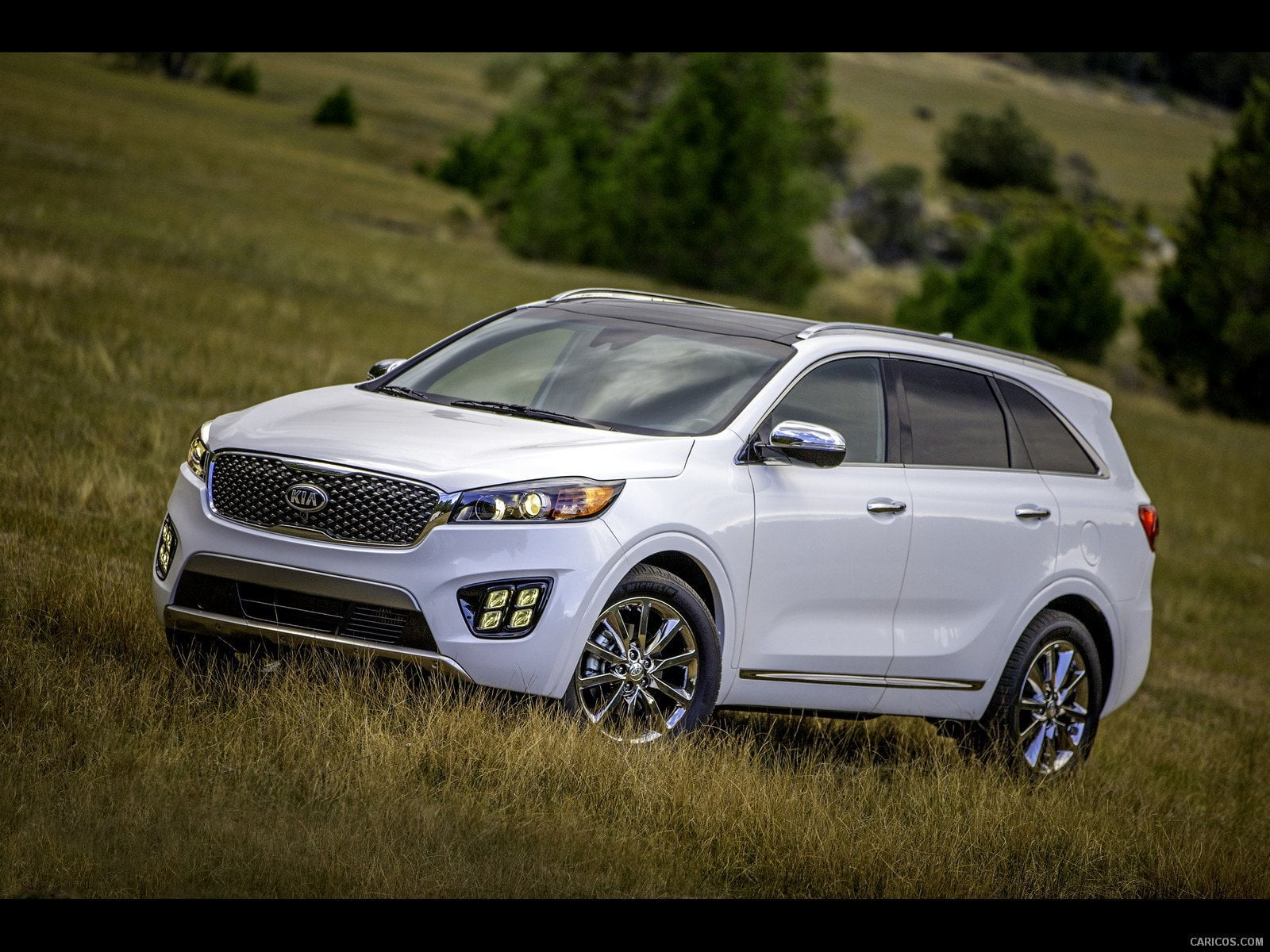 Canadian Vehicles Market in October registered the 4th y.o.y. moderate decline. The Honda Civic ranked 2nd behind the confirmed leader Ford F-series.
Market Outlook
On 14 October, the regional government of Wallonia voted to block the proposed free-trade agreement between Canada and the EU, known as CETA. The Council of the EU had already ratified the agreement in July, after seven years of negotiations, and is trying to persuade the government of Wallonia in time for the EU-Canada summit scheduled for 27 October.
Meantime, the domestic vehicles sales in October declined moderately for the 4th consecutive month.  Indeed, according to the data released by the Canadian Transportation Authority, in October the new light vehicles sales had been 154.570, down 5.4%.
Year to date October 2016 sales had been 1.649.697 units, up 1.4% compared to the same period of 2015.
Competitive Arena
In October, Ford confirmed the leadership with 20.834 vehicles (-2.1%) and market share at 13.5%.
In second place Toyota with 15.578 units (-4.7%) followed by Honda with 15.304 (+0.9%), Chevrolet with 11.891 (-7.5%) and Hyundai with 10.005 (-13.8%).
Ford was on top of the ranking by manufacturer with 13.9% followed by General Motors with 13.7% and FCA with 12.7%. Fourth was Toyota with 11.7% ahead of Honda with 11.2%.
The best-selling model was the Ford F-Series with 8.475 registrations (-11.8%) followed by the Honda Civic with 6.397 (+2.0%) and the Ram Pick-up with 5.950 (-15.8%).
In fourth place the Honda CR-V with 4.404 (+21.3%) ahead of the Toyota RAV4 with 4.187 (-3.9%) and Ford Escape with 3.957 (+1.1%).
To see the detail on the best-selling ranking in the year, with the top 100 models, please read the related post.
Research, Consulting, Data & Forecast Store
F2M covers intensively this market with several products developed to help any investigation required.
Market Researches in PDF are immediately available for download with study on the market since 2005 and with forecast up to the 2020.
Auto Data in EXCEL are immediately downloadable with annual sales volume, split by month, for all brands and all models distributed in the market. This year data are released year to date, but you will receive a monthly update until the year-end.
All these and more within our Canada Corner Store
Below, you can sort our interactive tables to see data regarding Brands, Groups and Models. Please bear in mind that sales data are subject to adjustments as sources will update their information. This report is updated at the publishing date and will not be modified while the next on this subject will always have the year to date data updated.
| Rank Oct | Rank 2016 | Brand | Sales Oct | Sales 2016 | Var Oct | Var 2016 | Share Oct | Share 2016 |
| --- | --- | --- | --- | --- | --- | --- | --- | --- |
| 1 | 1 | Ford | 20.834 | 253.196 | -2,1% | 9,3% | 13,5% | 15,3% |
| 2 | 2 | Toyota | 15.578 | 164.381 | -4,7% | 4,2% | 10,1% | 10,0% |
| 3 | 3 | Honda | 15.304 | 142.216 | 0,9% | 6,6% | 9,9% | 8,6% |
| 4 | 4 | Chevrolet | 11.891 | 125.220 | -7,5% | -0,7% | 7,7% | 7,6% |
| 5 | 5 | Hyundai | 10.005 | 107.712 | -13,8% | -9,1% | 6,5% | 6,5% |
| 6 | 6 | Nissan | 9.277 | 104.940 | -9,9% | 3,3% | 6,0% | 6,4% |
| 7 | 10 | GMC | 6.602 | 69.896 | -15,4% | -3,8% | 4,3% | 4,2% |
| 8 | 8 | Jeep | 6.291 | 71.233 | -3,3% | 6,2% | 4,1% | 4,3% |
| 9 | 7 | Ram | 6.270 | 79.655 | -16,4% | -5,2% | 4,1% | 4,8% |
| 10 | 12 | Mazda | 5.999 | 58.758 | -3,4% | -4,6% | 3,9% | 3,6% |
| 11 | 11 | Kia | 5.841 | 61.922 | -2,9% | 3,7% | 3,8% | 3,8% |
| 12 | 9 | Dodge | 5.564 | 70.662 | -18,2% | -2,7% | 3,6% | 4,3% |
| 13 | 13 | Volkswagen | 5.079 | 52.755 | -11,1% | -13,9% | 3,3% | 3,2% |
| 14 | 14 | Subaru | 4.826 | 42.074 | 9,7% | 6,5% | 3,1% | 2,5% |
| 15 | 15 | Mercedes | 3.791 | 39.066 | 0,8% | 5,8% | 2,5% | 2,4% |
| 16 | 16 | BMW | 3.435 | 31.664 | 21,4% | 8,6% | 2,2% | 1,9% |
| 17 | 17 | Audi | 2.751 | 26.152 | 10,0% | 15,2% | 1,8% | 1,6% |
| 18 | 19 | Lexus | 2.418 | 18.889 | 5,9% | 1,9% | 1,6% | 1,1% |
| 19 | 20 | Acura | 1.966 | 16.879 | 12,1% | -4,3% | 1,3% | 1,0% |
| 20 | 18 | Mitsubishi | 1.814 | 18.945 | -8,6% | 3,3% | 1,2% | 1,1% |
| 21 | 21 | Buick | 1.759 | 15.855 | 21,9% | 12,1% | 1,1% | 1,0% |
| 22 | 23 | Infiniti | 1.307 | 9.955 | 6,0% | 5,6% | 0,8% | 0,6% |
| 23 | 22 | Chrysler | 1.155 | 14.263 | -9,9% | -32,4% | 0,7% | 0,9% |
| 24 | 24 | Cadillac | 967 | 9.718 | -16,8% | -3,7% | 0,6% | 0,6% |
| 25 | 25 | Land Rover | 669 | 7.534 | -9,7% | 24,2% | 0,4% | 0,5% |
| 26 | 26 | Lincoln | 666 | 7.050 | -17,0% | 9,0% | 0,4% | 0,4% |
| 27 | 28 | Mini | 645 | 5.709 | -20,4% | -1,5% | 0,4% | 0,3% |
| 28 | 27 | Porsche | 580 | 5.970 | 13,9% | 8,3% | 0,4% | 0,4% |
| 29 | 29 | Volvo | 487 | 5.215 | 7,0% | 29,3% | 0,3% | 0,3% |
| 30 | 31 | Jaguar | 316 | 2.222 | 295,0% | 97,7% | 0,2% | 0,1% |
| 31 | 32 | Fiat | 236 | 2.018 | -14,5% | -60,4% | 0,2% | 0,1% |
| 32 | 35 | Maserati | 73 | 464 | 43,1% | 11,0% | 0,0% | 0,0% |
| 33 | 30 | Scion | 70 | 4.342 | -87,1% | 11,8% | 0,0% | 0,3% |
| 34 | 34 | Smart | 65 | 1.400 | -5,8% | 125,4% | 0,0% | 0,1% |
| 35 | 36 | Bentley | 28 | 289 | 86,7% | 92,9% | 0,0% | 0,0% |
| 36 | 43 | Alfa Romeo | 11 | 65 | -8,3% | -38,1% | 0,0% | 0,0% |
| Rank Oct | Rank 2016 | Group | Sales Oct | Sales 2016 | Var Oct | Var 2016 | Share Oct | Share 2016 |
| --- | --- | --- | --- | --- | --- | --- | --- | --- |
| 1 | 1 | Ford | 21.500 | 260.246 | -2,6% | 9,3% | 13,9% | 15,8% |
| 2 | 3 | General Motors | 21.219 | 220.689 | -8,8% | -1,0% | 13,7% | 13,4% |
| 3 | 2 | FCA | 19.600 | 238.608 | -12,7% | -4,8% | 12,7% | 14,5% |
| 4 | 4 | Toyota | 18.066 | 187.612 | -5,8% | 4,2% | 11,7% | 11,4% |
| 5 | 6 | Honda | 17.270 | 159.095 | 2,1% | 5,3% | 11,2% | 9,6% |
| 6 | 5 | Hyundai-Kia | 15.846 | 169.634 | -10,1% | -4,8% | 10,3% | 10,3% |
| 7 | 7 | Renault-Nissan | 10.584 | 114.895 | -8,2% | 3,5% | 6,8% | 7,0% |
| 8 | 8 | Volkswagen | 8.438 | 85.407 | -3,6% | -4,8% | 5,5% | 5,2% |
| 9 | 9 | Mazda | 5.999 | 58.758 | -3,4% | -4,6% | 3,9% | 3,6% |
| 10 | 10 | Fuji Heavy Industries | 4.826 | 42.074 | 9,7% | 6,5% | 3,1% | 2,5% |
| Rank Oct | Rank 2016 | Model | Sales October | Sales YTD 2016 | October Variation | 2016 YTD Variation |
| --- | --- | --- | --- | --- | --- | --- |
| 1 | 1 | Ford F-Series | 8.475 | 124.149 | -11,8% | 22,6% |
| 2 | 3 | Honda Civic | 6.397 | 56.783 | 2,0% | 1,6% |
| 3 | 2 | Ram Pick-up | 5.950 | 76.200 | -15,8% | -3,8% |
| 4 | 11 | Honda CR-V | 4.404 | 38.335 | 21,3% | 16,4% |
| 5 | 7 | Toyota RAV4 | 4.187 | 42.463 | -3,9% | 19,4% |
| 6 | 9 | Ford Escape | 3.957 | 39.080 | 1,1% | -3,3% |
| 7 | 8 | Toyota Corolla | 3.907 | 40.175 | 20,7% | -4,8% |
| 8 | 6 | GMC Sierra | 3.891 | 43.377 | -22,4% | -5,8% |
| 9 | 4 | Dodge Grand Caravan | 3.572 | 44.060 | -10,7% | 13,7% |
| 10 | 12 | Nissan Rogue | 3.479 | 33.209 | 8,6% | 8,2% |
| 11 | 10 | Chevrolet Silverado | 3.238 | 38.431 | -28,3% | -6,1% |
| 12 | 5 | Hyundai Elantra | 3.039 | 43.457 | -24,7% | 3,6% |
| 13 | 14 | Jeep Cherokee | 2.762 | 27.434 | -6,8% | 5,0% |
| 14 | 16 | Chevrolet Cruze | 2.460 | 21.634 | -10,2% | -20,3% |
| 15 | 17 | Mazda CX-5 | 2.410 | 21.132 | 18,7% | 12,0% |
| 16 | 15 | Mazda3 | 2.333 | 23.588 | -16,3% | -22,4% |
| 17 | 13 | Hyundai Santa fe | 2.291 | 27.972 | -24,5% | -0,3% |
| 18 | 19 | Volkswagen Jetta | 1.850 | 18.958 | -11,0% | -23,1% |
| 19 | 24 | Chevrolet Equinox | 1.657 | 15.405 | -7,0% | -7,1% |
| 20 | 18 | Hyundai Tucson | 1.635 | 21.027 | -1,7% | 50,1% |
| 21 | 32 | Ford Fusion | 1.622 | 12.279 | 40,1% | -10,6% |
| 22 | 22 | Volkswagen Golf | 1.591 | 17.448 | -2,4% | 0,7% |
| 23 | 20 | Ford Edge | 1.488 | 18.058 | 52,9% | 18,0% |
| 24 | 31 | Ford Explorer | 1.482 | 12.598 | 10,0% | -1,4% |
| 25 | 21 | Hyundai Accent | 1.360 | 17.827 | -7,5% | 2,8% |
| 26 | 27 | Dodge Journey | 1.356 | 13.973 | -33,2% | -34,0% |
| 27 | 36 | Subaru Forester | 1.352 | 11.234 | 10,1% | 6,6% |
| 28 | 28 | Kia Sorento | 1.305 | 13.514 | 1,2% | 9,9% |
| 29 | 38 | Kia Soul | 1.232 | 10.911 | -0,6% | -6,9% |
| 30 | 23 | Jeep Wrangler | 1.224 | 16.417 | -18,1% | -10,6% |
| 31 | 68 | BMW 3 Series | 1.199 | 6.461 | 37,3% | -18,9% |
| 32 | 25 | Ford Focus | 1.088 | 14.213 | -45,3% | -22,9% |
| 33 | 34 | Honda Accord | 1.082 | 11.907 | -20,0% | -1,8% |
| 34 | 39 | Toyota Highlander | 1.081 | 10.788 | 14,3% | 24,8% |
| 35 | 52 | Toyota Prius | 1.070 | 8.234 | 76,9% | 29,4% |
| 36 | 30 | Jeep Grand Cherokee | 1.068 | 12.753 | 12,1% | 32,7% |
| 37 | 44 | Honda HR-V | 1.063 | 9.581 | -39,1% | 33,6% |
| 38 | 41 | Toyota Tacoma | 1.047 | 10.729 | -39,3% | 11,9% |
| 38 | 35 | Toyota Sienna | 1.047 | 11.518 | 15,3% | -4,5% |
| 39 | 42 | Subaru Impreza | 1.032 | 10.102 | -4,4% | 1,4% |
| 40 | 46 | Kia Sportage | 1.018 | 9.522 | 63,4% | 72,0% |
(239)