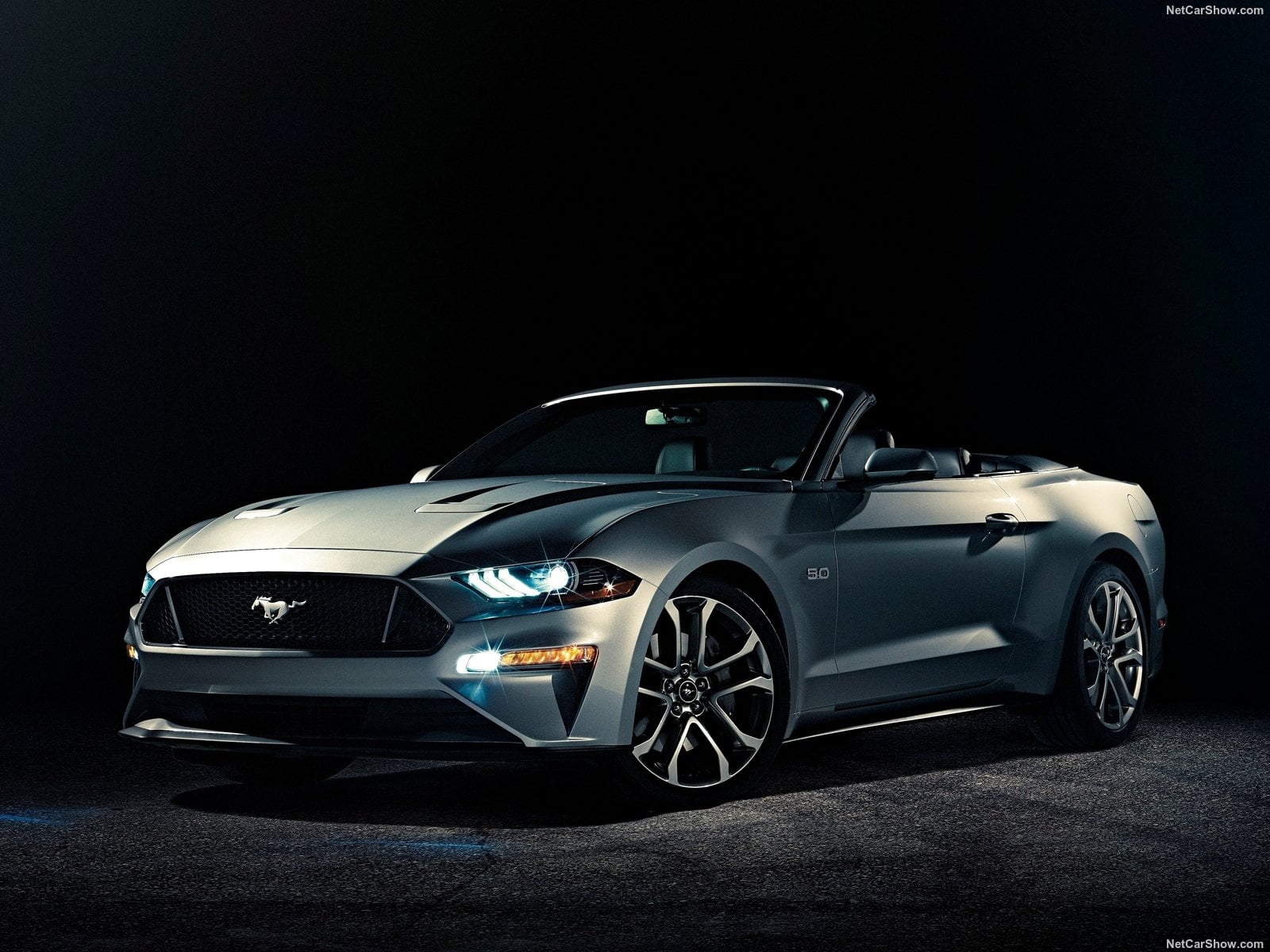 Canada Vehicles Market 2016 at the new all time record the fifth in a row, first time over the 1.9 million and now approaching the 2 million annual unit. Smart and Jaguar shine while Fiat plunged
Market Outlook
Stabilizing oil prices should boost export revenues and encourage investment next year. This, along with a boost in public spending, should cause GDP growth to rise from the expected 1.2% in 2016 to 1.9% in 2017, which is unchanged from last month's forecast. For 2018, the panel sees GDP growth stable at 1.9%.
Domestic vehicles market ended the year with a low tone, as the second half of the year was weak, but anyhow achieving a memorable record, hitting the new annual all time record sales for the fifth year in a row. The market grow steadily but always!
As anticipated, last months had not been positive and the trend was confirmed by December for which the data released by the Canadian Transportation Authority, were only 125.865, down 2.5%.
The full year sales were 1.936.395 sales (+1.8%) with the market ranking as World's 10th.
Competitive Arena
Ford led the ranking with 296.125 units (+9.5%) ahead of Toyota and Honda, while among the highest increase of the year there were Volvo, Land Rover, Buick, Audi and Porsche. The best performances had been reported by Smart and Jaguar, improving 161.9% and 134.1%.
Fiat hit the sharpest slowdown, losing 57.7%, followed by other lost at lower level for Chrysler, Volkswagen, Mini and Scion.
The Ford F-series was obviously the best-selling model with 145.409 units (+22.4%), while in 2nd place was the Ram Pick-up with 89.048 (-2.4%) ahead of the Dodge Grand Caravan with 51.349 (+9.4%).
To see the detail on the best-selling ranking in the year, with the top 100 models, please read the related post.
Research, Consulting, Data & Forecast Store
F2M covers intensively this market with several products developed to help any investigation required.
Market Researches in PDF are immediately available for download with study on the market since 2005 and with forecast up to the 2022.
Auto Data in EXCEL are immediately downloadable with annual sales volume, split by month, for all brands and all models distributed in the market. This year data are released year to date, but you will receive a monthly update until the year-end.
All these and more within our Canada Corner Store
Below, you can sort our interactive tables to see data regarding Brands, Groups and Models. Please bear in mind that sales data are subject to adjustments as sources will update their information. This report is updated at the publishing date and will not be modified while the next on this subject will always have the year to date data updated.
| Rank Dec | Rank 2016 | BRAND | Sales December | Sales 2016 FY | Variation December | Variation 2016 FY | Share December | Share 2016 |
| --- | --- | --- | --- | --- | --- | --- | --- | --- |
| 1 | 1 | Ford | 19.161 | 296.125 | 2,2% | 9,5% | 15,2% | 15,2% |
| 2 | 2 | Toyota | 11.912 | 190.852 | 7,4% | 4,7% | 9,5% | 9,8% |
| 3 | 3 | Honda | 11.050 | 166.449 | 9,5% | 6,4% | 8,8% | 8,5% |
| 4 | 4 | Chevrolet | 10.559 | 151.460 | 4,7% | 1,8% | 8,4% | 7,8% |
| 7 | 5 | Hyundai | 5.796 | 138.069 | -12,2% | 1,8% | 4,6% | 7,1% |
| 5 | 6 | Nissan | 7.578 | 122.059 | -11,4% | 2,9% | 6,0% | 6,3% |
| 6 | 7 | Ram | 6.836 | 93.405 | 2,6% | -3,5% | 5,4% | 4,8% |
| 10 | 8 | GMC | 5.274 | 84.668 | -17,9% | -1,3% | 4,2% | 4,3% |
| 9 | 9 | Jeep | 5.527 | 82.958 | -11,3% | 4,1% | 4,4% | 4,3% |
| 8 | 10 | Dodge | 5.583 | 82.633 | -21,2% | -4,6% | 4,4% | 4,2% |
| 12 | 11 | Kia | 4.202 | 71.670 | 16,7% | 5,6% | 3,3% | 3,7% |
| 11 | 12 | Mazda | 4.722 | 69.210 | -2,7% | -3,5% | 3,8% | 3,5% |
| 16 | 13 | Volkswagen | 2.709 | 60.017 | -39,9% | -14,7% | 2,2% | 3,1% |
| 13 | 14 | Subaru | 3.704 | 50.190 | 9,8% | 7,7% | 2,9% | 2,6% |
| 14 | 15 | Mercedes | 3.425 | 46.445 | 1,2% | 6,0% | 2,7% | 2,4% |
| 15 | 16 | BMW | 2.945 | 38.012 | 18,8% | 8,6% | 2,3% | 1,9% |
| 17 | 17 | Audi | 1.937 | 30.544 | 2,3% | 14,2% | 1,5% | 1,6% |
| 18 | 18 | Lexus | 1.745 | 22.509 | 4,7% | 2,2% | 1,4% | 1,2% |
| 19 | 19 | Mitsubishi | 1.663 | 22.293 | 18,5% | 4,3% | 1,3% | 1,1% |
| 20 | 20 | Acura | 1.516 | 20.227 | -7,0% | -3,7% | 1,2% | 1,0% |
| 23 | 21 | Buick | 949 | 19.053 | -4,4% | 14,8% | 0,8% | 1,0% |
| 25 | 22 | Chrysler | 774 | 16.050 | -54,8% | -34,2% | 0,6% | 0,8% |
| 21 | 23 | Cadillac | 1.347 | 12.162 | 23,1% | -0,7% | 1,1% | 0,6% |
| 22 | 24 | Infiniti | 1.009 | 12.094 | 9,6% | 6,8% | 0,8% | 0,6% |
| 24 | 25 | Land Rover | 836 | 9.140 | -7,1% | 18,4% | 0,7% | 0,5% |
| 26 | 26 | Lincoln | 588 | 8.320 | -30,9% | 4,8% | 0,5% | 0,4% |
| 27 | 27 | Porsche | 550 | 7.061 | 22,2% | 10,1% | 0,4% | 0,4% |
| 29 | 28 | Mini | 350 | 6.609 | -33,3% | -6,3% | 0,3% | 0,3% |
| 28 | 29 | Volvo | 433 | 6.103 | 27,4% | 27,5% | 0,3% | 0,3% |
| 36 | 30 | Scion | 31 | 4.431 | -90,7% | -4,9% | 0,0% | 0,2% |
| 30 | 31 | Jaguar | 332 | 3.034 | 315,0% | 134,1% | 0,3% | 0,2% |
| 33 | 32 | Fiat | 148 | 2.331 | -41,5% | -57,7% | 0,1% | 0,1% |
| 32 | 33 | Tesla | 200 | 2.146 | -20,0% | 6,8% | 0,2% | 0,1% |
| 31 | 34 | Smart | 228 | 1.875 | 533,3% | 161,9% | 0,2% | 0,1% |
| 34 | 35 | Maserati | 131 | 678 | 184,8% | 33,7% | 0,1% | |
| 37 | 36 | Bentley | 29 | 192 | 123,1% | 21,7% | | |
| 38 | 37 | Ferrari | 12 | 144 | 33,3% | 0,0% | | |
| 35 | 38 | Genesis | 48 | 93 | | | | |
| 43 | 39 | Alfa Romeo | 2 | 85 | -75,0% | -30,3% | | |
| 40 | 40 | Lamborghini | 7 | 85 | 12,0% | 5,7% | | |
| 41 | 41 | Rolls-Royce | 4 | 81 | 10,0% | 59,4% | | |
| 39 | 42 | Aston Martin | 9 | 74 | 15,0% | -22,9% | | |
| 42 | 43 | Lotus | 2 | 18 | 10,0% | -25,0% | | |
| 44 | 44 | McLaren | 1 | 10 | 10,0% | -20,8% | | |
| Rank Dec | Rank 2016 | GROUP | Sales December | Sales 2016 FY | Variation December | Variation 2016 FY | Share December | Share 2016 FY |
| --- | --- | --- | --- | --- | --- | --- | --- | --- |
| 1 | 1 | Ford | 19.749 | 304.445 | 0,7% | 9,3% | 15,7% | 15,6% |
| 2 | 2 | FCA | 19.013 | 278.284 | -13,6% | -5,3% | 15,1% | 14,3% |
| 3 | 3 | General Motors | 18.129 | 267.343 | -2,5% | 1,5% | 14,4% | 13,7% |
| 4 | 4 | Toyota | 13.688 | 217.792 | 4,5% | 4,2% | 10,9% | 11,2% |
| 6 | 5 | Hyundai-Kia | 10.046 | 209.832 | -1,5% | 3,1% | 8,0% | 10,8% |
| 5 | 6 | Honda | 12.566 | 186.676 | 7,2% | 5,2% | 10,0% | 9,6% |
| 7 | 7 | Renault-Nissan | 8.587 | 134.153 | -9,4% | 3,2% | 6,8% | 6,9% |
| 8 | 8 | Volkswagen | 5.232 | 97.899 | -23,8% | -5,6% | 4,2% | 5,0% |
| 9 | 9 | Mazda | 4.722 | 69.210 | -2,7% | -3,5% | 3,8% | 3,5% |
| 10 | 10 | Fuji Heavy Industries | 3.704 | 50.190 | 9,8% | 7,7% | 2,9% | 2,6% |
| Rank Dec | Rank 2016 | Model | Sales December | Sales 2016 | Variation December | Variation 2016 |
| --- | --- | --- | --- | --- | --- | --- |
| 1 | 1 | Ford F-Series | 9.987 | 145.409 | 7,2% | 22,4% |
| 2 | 2 | Ram Pick-up | 6.306 | 89.048 | -0,5% | -2,4% |
| 3 | 4 | Dodge Grand Caravan | 3.480 | 51.349 | -16,4% | 9,4% |
| 4 | 12 | Nissan Rogue | 3.171 | 40.055 | 21,0% | 11,8% |
| 5 | 3 | Honda Civic | 3.164 | 64.552 | -20,6% | -0,6% |
| 6 | 6 | Toyota RAV4 | 3.000 | 49.103 | 1,7% | 16,2% |
| 7 | 11 | Honda CR-V | 2.998 | 44.789 | 21,0% | 15,0% |
| 8 | 8 | Ford Escape | 2.971 | 46.661 | -6,0% | -2,2% |
| 9 | 16 | Chevrolet Cruze | 2.760 | 26.824 | 61,8% | -16,1% |
| 10 | 5 | GMC Sierra | 2.735 | 51.091 | -22,8% | -4,9% |
| 11 | 10 | Chevrolet Silverado | 2.451 | 44.932 | -0,4% | -3,2% |
| 12 | 9 | Toyota Corolla | 2.215 | 45.626 | -2,9% | -3,3% |
| 13 | 13 | Jeep Cherokee | 2.115 | 32.465 | -26,7% | 2,0% |
| 14 | 7 | Hyundai Elantra | 1.852 | 48.875 | -9,8% | 2,4% |
| 15 | 15 | Mazda3 | 1.822 | 27.689 | -12,3% | -20,5% |
| 16 | 17 | Mazda CX-5 | 1.783 | 25.123 | 4,0% | 12,8% |
| 17 | 14 | Hyundai Santa fe | 1.692 | 32.263 | -27,1% | -3,0% |
| 18 | 23 | Chevrolet Equinox | 1.659 | 19.197 | 6,5% | -2,9% |
| 19 | 25 | Dodge Journey | 1.303 | 16.741 | -42,3% | -34,7% |
| 20 | 40 | Honda HR-V | 1.240 | 12.371 | 59,2% | 38,1% |
| 21 | 35 | Subaru Forester | 1.202 | 13.798 | 12,7% | 8,6% |
| 22 | 59 | Honda Fit | 1.184 | 8.622 | 160,2% | -5,1% |
| 23 | 37 | Toyota Highlander | 1.105 | 12.964 | 43,7% | 24,5% |
| 24 | 20 | Ford Edge | 1.082 | 20.517 | 108,5% | 23,7% |
| 25 | 26 | Ford Focus | 1.062 | 16.627 | 2,8% | -21,2% |
| 26 | 58 | Jeep Patriot | 1.042 | 9.022 | 96,6% | -3,7% |
| 27 | 21 | Volkswagen Golf | 1.041 | 19.966 | -35,5% | -2,7% |
| 28 | 29 | Ford Explorer | 1.013 | 15.275 | -19,2% | -2,2% |
| 29 | 18 | Hyundai Tucson | 1.006 | 23.789 | 23,7% | 45,4% |
| 30 | 46 | Toyota Tundra | 973 | 11.364 | 16,7% | 4,9% |
| 31 | 39 | Toyota Tacoma | 950 | 12.618 | -0,9% | 7,2% |
| 32 | 36 | Toyota Sienna | 945 | 13.404 | 6,3% | -4,1% |
| 33 | 31 | Ford Fusion | 911 | 14.424 | -12,0% | -8,6% |
| 34 | 33 | Honda Accord | 905 | 13.857 | -12,6% | -4,2% |
| 35 | 49 | GMC Terrain | 871 | 11.095 | 10,8% | 2,3% |
| 36 | 47 | Subaru Outback | 869 | 11.255 | 16,5% | 12,6% |
| 37 | 30 | Jeep Grand Cherokee | 860 | 14.912 | -9,8% | 28,5% |
| 38 | 52 | Mercedes C Class | 853 | 9.954 | 37,4% | -0,4% |
| 39 | 27 | Toyota Camry | 835 | 15.683 | 24,3% | -6,7% |
| 40 | 28 | Kia Sorento | 824 | 15.466 | -5,9% | 7,6% |
(247)