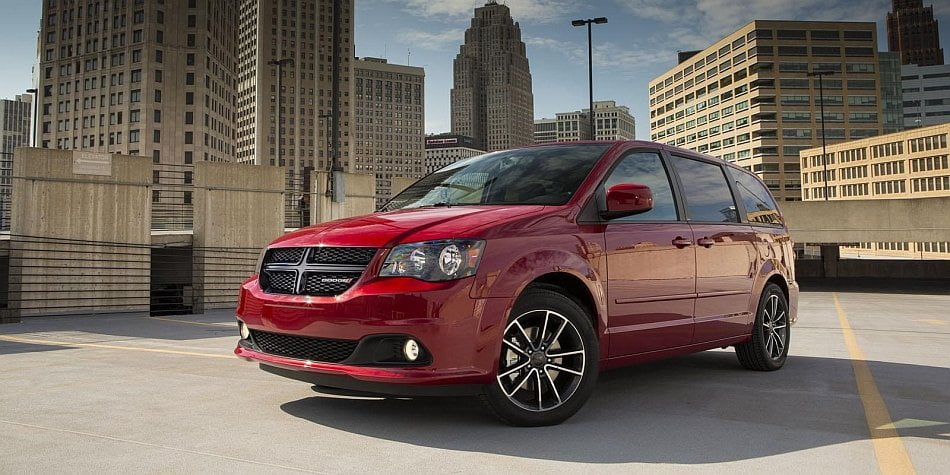 Canada Vehicles Market in April 2016 first time ever above the 200.000 units. FCA Group in great shapes with Jeep +21% and Dodge +19%. The best improvement reported by Buick, up 39%.
Market Outlook
During the first quarter the Canadian vehicles sales had shown impressive speed and in April it kept the pace registering the biggest sales volume since the beginning of the year. Also, April represents the fourth month in a row with a positive sign after the small losses reported for December 2015.
Indeed, according with data released by the Canadian Transportation Authority, in April the new light vehicles sales had been 200.557, up 6.0%. Year to date April sales had been 604.164 units, +8.2%.
Competitive Arena
In April, Ford confirmed the leadership with 29.436 vehicles (+10.3%) and market share at 14.7%. In second place was Toyota with 20.496 (+13.4%) followed by  Honda with 15.700 (+8.7%), Chevrolet with 14.972 (-11.1%) and Hyundai with 14.607 (+0.6%).
Great performances recorded by Buick with 2.658 (+38.7%), Jeep with 9.040 (+20.8%) and Dodge with 9.761 registrations (+19.2%).
Ford led again the ranking by manufacturer ahead of FCA respectively with market share at 15.1% and 15.0%. Third was General Motors with 13.3% followed by Toyota with 11.9% and Hyundai-Kia with 11.1%.
On top in the best-selling models, the Ford F-Series registrations had been 13.957 (+26.9%) followed by the Ram Pick-up with 8.891 (+8.6%) and by the Dodge Grand Caravan with 6.368 (+9.6%). In fourth place there was the Honda Civic with 6.202 (+16.3%) ahead of the GMC Sierra with 5.080 (+6.2%).
To see the detail on the best-selling ranking with the top 100 models, please read the related post.
I you need to see a professional research on the market with data starting from 2004 and forecast to the 2020, see here
Below, you can sort our interactive tables to see data regarding Brands, Groups and Models. Please bear in mind that sales data are subject to adjustments as sources will update their information. This report is updated at the publishing date and will not be modified while the next on this subject will always have the year to date data updated.
| Rank Apr | Rank 2016 | Brand | Sales Apr | Sales YTD | Apr Var | YTD Var | Apr % | YTD % |
| --- | --- | --- | --- | --- | --- | --- | --- | --- |
| 1 | 1 | Ford | 29.436 | 89.260 | 10,3% | 17,1% | 14,7% | 14,8% |
| 2 | 2 | Toyota | 20.496 | 60.205 | 13,4% | 10,5% | 10,2% | 10,0% |
| 3 | 3 | Honda | 15.700 | 47.863 | 8,7% | 15,9% | 7,8% | 7,9% |
| 4 | 4 | Chevrolet | 14.972 | 46.300 | -11,1% | 9,1% | 7,5% | 7,7% |
| 5 | 5 | Hyundai | 14.607 | 42.414 | 0,6% | -0,1% | 7,3% | 7,0% |
| 6 | 6 | Nissan | 11.246 | 38.482 | 7,8% | 12,3% | 5,6% | 6,4% |
| 7 | 10 | Dodge | 9.761 | 25.792 | 19,2% | -3,8% | 4,9% | 4,3% |
| 8 | 7 | Ram | 9.380 | 32.930 | 12,7% | 5,7% | 4,7% | 5,5% |
| 9 | 8 | Jeep | 9.040 | 27.923 | 20,8% | 29,8% | 4,5% | 4,6% |
| 10 | 9 | GMC | 7.986 | 25.963 | -10,0% | 3,9% | 4,0% | 4,3% |
| 11 | 13 | Volkswagen | 7.845 | 20.041 | 6,6% | -13,4% | 3,9% | 3,3% |
| 12 | 11 | Kia | 7.707 | 21.672 | 7,6% | -0,2% | 3,8% | 3,6% |
| 13 | 12 | Mazda | 7.471 | 20.842 | 2,2% | -2,4% | 3,7% | 3,5% |
| 14 | 14 | Subaru | 5.087 | 14.530 | 3,8% | 2,6% | 2,5% | 2,4% |
| 15 | 15 | Mercedes | 4.176 | 14.526 | 0,5% | 9,1% | 2,1% | 2,4% |
| 16 | 16 | BMW | 3.701 | 11.353 | 5,3% | 9,8% | 1,8% | 1,9% |
| 17 | 17 | Audi | 3.352 | 9.207 | 4,1% | 16,7% | 1,7% | 1,5% |
| 18 | 22 | Buick | 2.658 | 5.532 | 38,7% | 19,2% | 1,3% | 0,9% |
| 19 | 18 | Mitsubishi | 2.552 | 7.510 | 32,0% | 26,3% | 1,3% | 1,2% |
| 20 | 19 | Lexus | 2.386 | 6.648 | 11,1% | 4,5% | 1,2% | 1,1% |
| 21 | 20 | Acura | 2.206 | 6.010 | -1,2% | 0,4% | 1,1% | 1,0% |
| 22 | 21 | Chrysler | 1.688 | 5.592 | -41,0% | -31,1% | 0,8% | 0,9% |
| 23 | 24 | Cadillac | 980 | 3.423 | -34,5% | -1,2% | 0,5% | 0,6% |
| 24 | 27 | Scion | 940 | 2.395 | 125,4% | 108,3% | 0,5% | 0,4% |
| 25 | 23 | Infiniti | 902 | 3.682 | -2,6% | 11,1% | 0,4% | 0,6% |
| 26 | 26 | Lincoln | 875 | 2.509 | 40,4% | 22,7% | 0,4% | 0,4% |
| 27 | 29 | Porsche | 757 | 1.847 | 9,7% | 12,8% | 0,4% | 0,3% |
| 28 | 30 | Mini | 745 | 1.844 | 12,5% | 6,3% | 0,4% | 0,3% |
| 29 | 25 | Land Rover | 655 | 3.314 | 43,0% | 56,7% | 0,3% | 0,5% |
| 30 | 28 | Volvo | 604 | 1.862 | 37,9% | 48,2% | 0,3% | 0,3% |
| 31 | 31 | Fiat | 230 | 668 | -62,2% | -61,2% | 0,1% | 0,1% |
| 32 | 32 | Tesla | 140 | 560 | 40,0% | 40,0% | 0,1% | 0,1% |
| 33 | 34 | Jaguar | 122 | 515 | 35,6% | 18,9% | 0,1% | 0,1% |
| 34 | 33 | Smart | 55 | 535 | -16,7% | 180,1% | 0,0% | 0,1% |
| 35 | 35 | Maserati | 54 | 138 | 38,5% | 11,3% | 0,0% | 0,0% |
| 36 | 38 | Alfa Romeo | 9 | 29 | 80,0% | 93,3% | 0,0% | 0,0% |
| 37 | 36 | Ferrari | 8 | 33 | -11,1% | -8,3% | 0,0% | 0,0% |
| 37 | 37 | Bentley | 8 | 32 | -46,7% | -46,7% | 0,0% | 0,0% |
| 37 | 37 | Rolls-Royce | 8 | 32 | -33,3% | -33,3% | 0,0% | 0,0% |
| 38 | 39 | Lamborghini | 6 | 24 | -45,5% | -45,5% | 0,0% | 0,0% |
| 39 | 40 | Aston Martin | 4 | 16 | -50,0% | -50,0% | 0,0% | 0,0% |
| 40 | 41 | Lotus | 1 | 4 | -50,0% | -50,0% | 0,0% | 0,0% |
| 40 | 42 | McLaren | 1 | 3 | 0,0% | -25,0% | 0,0% | 0,0% |
| Rank Apr | Rank 2016 | Group | Sales Apr | Sales YTD | Apr Var | YTD Var | Apr % | YTD % |
| --- | --- | --- | --- | --- | --- | --- | --- | --- |
| 1 | 2 | Ford | 30.311 | 91.769 | 11,0% | 17,2% | 15,1% | 15,2% |
| 2 | 1 | FCA | 30.170 | 93.105 | 9,6% | 4,1% | 15,0% | 15,4% |
| 3 | 3 | General Motors | 26.596 | 81.218 | -8,7% | 7,5% | 13,3% | 13,4% |
| 4 | 4 | Toyota | 23.822 | 69.248 | 15,4% | 11,7% | 11,9% | 11,5% |
| 5 | 5 | Hyundai-Kia | 22.314 | 64.086 | 2,9% | -0,1% | 11,1% | 10,6% |
| 6 | 6 | Honda | 17.906 | 53.873 | 7,4% | 13,9% | 8,9% | 8,9% |
| 7 | 7 | Renault-Nissan | 12.148 | 42.164 | 6,9% | 12,2% | 6,1% | 7,0% |
| 8 | 8 | Volkswagen | 11.968 | 31.151 | 6,0% | -5,0% | 6,0% | 5,2% |
| 9 | 9 | Mazda | 7.471 | 20.842 | 2,2% | -2,4% | 3,7% | 3,5% |
| 10 | 11 | Fuji Heavy Industries | 5.087 | 14.530 | 3,8% | 2,6% | 2,5% | 2,4% |
| Rank Apr | Rank YTD | Model | Sales Apr | Sales YTD | Apr Var | YTD Var | Apr % | YTD % |
| --- | --- | --- | --- | --- | --- | --- | --- | --- |
| 1 | 1 | Ford F-Series | 13.957 | 46.161 | 26,9% | 31,9% | 7,0% | 7,7% |
| 2 | 2 | Ram Pick-up | 8.891 | 31.227 | 8,6% | 9,5% | 4,5% | 5,2% |
| 3 | 6 | Dodge Grand Caravan | 6.368 | 15.204 | 9,6% | 76,0% | 3,2% | 2,5% |
| 4 | 3 | Honda Civic | 6.202 | 18.721 | 16,3% | 10,1% | 3,1% | 3,1% |
| 5 | 9 | Toyota Corolla | 5.641 | 13.992 | -3,4% | 3,4% | 2,8% | 2,3% |
| 6 | 4 | GMC Sierra | 5.080 | 16.639 | 6,2% | -3,9% | 2,5% | 2,8% |
| 7 | 7 | Toyota RAV4 | 4.985 | 14.574 | 17,6% | 19,1% | 2,5% | 2,4% |
| 8 | 5 | Hyundai Elantra | 4.607 | 16.185 | 13,2% | -2,7% | 2,3% | 2,7% |
| 9 | 11 | Ford Escape | 4.203 | 12.408 | -7,3% | -16,3% | 2,1% | 2,1% |
| 10 | 8 | Chevrolet Silverado | 4.185 | 14.547 | -8,2% | 0,2% | 2,1% | 2,4% |
| 11 | 10 | Honda CR-V | 4.101 | 12.826 | 10,3% | 5,6% | 2,1% | 2,1% |
| 12 | 14 | Hyundai Santa fe | 3.916 | 9.667 | 12,9% | 9,7% | 2,0% | 1,6% |
| 13 | 13 | Nissan Rogue | 3.522 | 10.637 | 11,0% | 20,7% | 1,8% | 1,8% |
| 14 | 15 | Mazda3 | 3.275 | 8.463 | -27,1% | -22,6% | 1,6% | 1,4% |
| 15 | 12 | Jeep Cherokee | 3.118 | 10.704 | 37,8% | 14,6% | 1,6% | 1,8% |
| 16 | 18 | Volkswagen Jetta | 2.912 | 6.823 | -27,7% | -2,8% | 1,5% | 1,1% |
| 17 | 26 | Hyundai Accent | 2.549 | 5.376 | -2,8% | 10,3% | 1,3% | 0,9% |
| 18 | 19 | Volkswagen Golf | 2.542 | 6.744 | 3,0% | 27,4% | 1,3% | 1,1% |
| 19 | 17 | Mazda CX-5 | 2.419 | 7.270 | 9,7% | 8,4% | 1,2% | 1,2% |
| 20 | 20 | Hyundai Tucson | 2.403 | 6.734 | 28,5% | 35,5% | 1,2% | 1,1% |
| 21 | 16 | Chevrolet Cruze | 2.196 | 7.891 | -14,3% | -47,4% | 1,1% | 1,3% |
| 22 | 21 | Ford Edge | 2.091 | 6.689 | 78,8% | 11,5% | 1,0% | 1,1% |
| 23 | 24 | Jeep Grand Cherokee | 1.960 | 5.434 | 63,3% | 88,3% | 1,0% | 0,9% |
| 24 | 22 | Jeep Wrangler | 1.895 | 5.928 | -8,9% | -20,3% | 0,9% | 1,0% |
| 25 | 23 | Toyota Camry | 1.862 | 5.770 | 4,5% | -1,2% | 0,9% | 1,0% |
| 26 | 25 | Chevrolet Equinox | 1.775 | 5.378 | -5,5% | -17,7% | 0,9% | 0,9% |
| 27 | 27 | Kia Sorento | 1.768 | 4.972 | -14,0% | -5,9% | 0,9% | 0,8% |
| 28 | 31 | Ford Focus | 1.542 | 4.591 | -18,1% | -33,0% | 0,8% | 0,8% |
| 29 | 28 | Chevrolet Malibu | 1.541 | 4.816 | 43,6% | -4,2% | 0,8% | 0,8% |
| 30 | 33 | Nissan Murano | 1.527 | 4.576 | 83,3% | 147,1% | 0,8% | 0,8% |
| 31 | 37 | Kia Forte | 1.512 | 3.980 | 35,9% | 29,3% | 0,8% | 0,7% |
| 32 | 38 | Ford Explorer | 1.416 | 3.957 | 21,3% | 14,9% | 0,7% | 0,7% |
| 33 | 42 | Subaru Impreza | 1.412 | 3.574 | 3,3% | 9,2% | 0,7% | 0,6% |
| 34 | 34 | Toyota Tacoma | 1.397 | 4.299 | 49,4% | 50,4% | 0,7% | 0,7% |
| 35 | 63 | Ford Mustang | 1.380 | 2.552 | 34,8% | 67,3% | 0,7% | 0,4% |
| 36 | 46 | Kia Soul | 1.369 | 3.428 | -5,1% | 19,9% | 0,7% | 0,6% |
| 37 | 35 | Honda Accord | 1.364 | 4.291 | 7,9% | -16,9% | 0,7% | 0,7% |
| 38 | 32 | Toyota Sienna | 1.335 | 4.586 | 13,6% | 18,6% | 0,7% | 0,8% |
| 39 | 29 | Dodge Journey | 1.314 | 4.813 | -33,1% | -46,9% | 0,7% | 0,8% |
| 40 | 40 | Honda Odyssey | 1.293 | 3.781 | -0,7% | -2,0% | 0,6% | 0,6% |
(206)