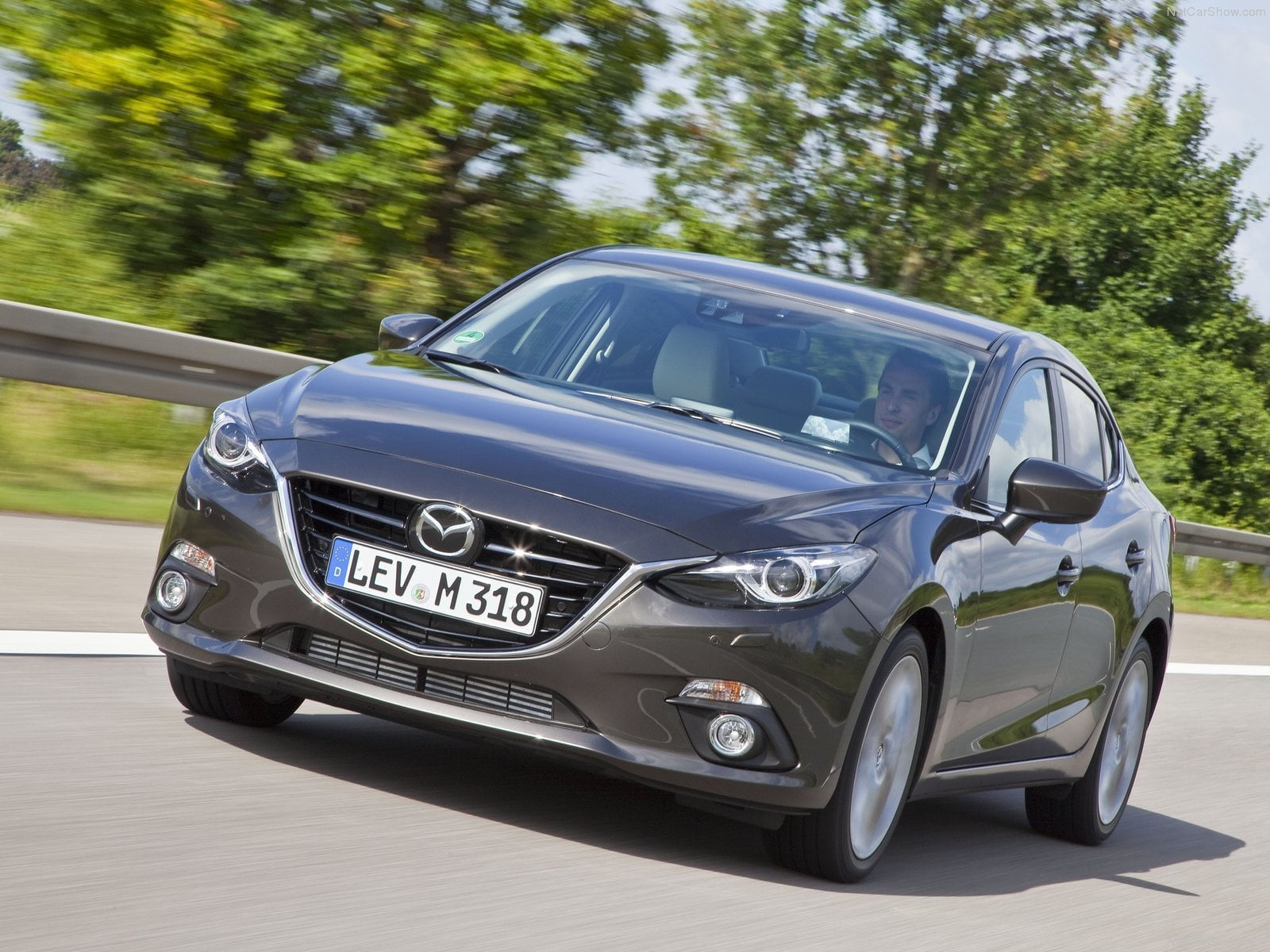 In 2014 Car Market in Slovakia rose 9% at 72.249 sales with Skoda leader with three models on top of the ranking. Winners of the year had been Volkswagen, Mazda, Seat and Fiat.
In 2014 according to data released by the Slovakia Associations of Car Manufacturers, total new Car Passengers sold have been 72.249, up 9.5% from 2013.
This is one of the more stable market in Europe with last ten years annual sales in the range of 70.000 -90.000 units.
The market leader is the "domestic" maker, Skoda, with almost 20% of market share, confirmed in the 2014 with 13.871 sales (+5.4%). Skoda held the entire best-selling models podium.
The rest of the podium was unchanged from the previous year, with Volkswagen second with 8.231 units (+28.4%) and Hyundai third with 6.160 (+15.4%).
Volkswagen was one of the best performers of the year. Others had been Mazda (15th with 1.218 units, +37.3%), Seat (17th with 1.410 units, +28.8%) and Fiat (20th with 1.556 units, +53.0%).
Low performers of the year have been Suzuki (10th with 2.487 units, -10.3%), Mini (25th with 115 units, -15.7%) and Porsche (26th with 107 units, -49.1%).
As far as best-selling models ranking, the Skoda Octavia was the Number 1 with 3.439 units (-18.8%), followed by the Skoda Fabia with 3.401 units (-9.3%) and Skoda Rapid with 3.240 (+26.0%).
One of fastest model of the year was the third generation Mazda3, ending in 14th place with 548 units (+133.2%).
Below, you can sort our interactive tables to see data regarding Brands, Groups and Models. Please bear in mind that sales data are subject to adjustments as sources will update their information. This report is updated at the publishing date and will not be modified while the next on this subject will always have the year to date data updated.
| Rank Dec | Rank 2014 | Brand | Sales Dec | Sales F.Y. 2014 | Dec Y.o.Y Var. | F.Y. 2014 Y.o.Y. Var. | Share 2013 | Share Dec | Share 2014 |
| --- | --- | --- | --- | --- | --- | --- | --- | --- | --- |
| 1 | 1 | Skoda | 1.300 | 13.871 | 0,8% | 5,4% | 19,9% | 20,9% | 19,1% |
| 2 | 2 | Volkswagen | 898 | 8.231 | 2,0% | 28,4% | 9,7% | 14,4% | 11,3% |
| 3 | 3 | Hyundai | 707 | 6.160 | 2,0% | 15,4% | 8,1% | 11,4% | 8,5% |
| 4 | 4 | Kia | 520 | 5.741 | 2,0% | 15,3% | 7,5% | 8,4% | 7,9% |
| 5 | 5 | Peugeot | 305 | 4.651 | -35,8% | 9,0% | 6,5% | 4,9% | 6,4% |
| 6 | 7 | Opel | 260 | 3.473 | -25,7% | 4,6% | 5,0% | 4,2% | 4,8% |
| 7 | 6 | Citroen | 240 | 3.538 | -25,0% | 12,5% | 4,8% | 3,9% | 4,9% |
| 8 | 11 | Toyota | 225 | 2.312 | 2,0% | 6,7% | 3,3% | 3,6% | 3,2% |
| 9 | 8 | Renault | 221 | 2.826 | 10,5% | 4,8% | 4,1% | 3,6% | 3,9% |
| 10 | 9 | Suzuki | 184 | 2.487 | 2,0% | -10,3% | 4,2% | 3,0% | 3,4% |
| Rank Dec | Rank 2014 | Model | Sales Dec | Sales 2014 | Dec Y.o.Y. Var. | 2014 Y.o.Y. Var. | Share 2013 | Share Dec | Share 2014 |
| --- | --- | --- | --- | --- | --- | --- | --- | --- | --- |
| 1 | 1 | Skoda Octavia | 161 | 3.439 | -58,9% | -18,8% | 6,7% | 0,4% | 6,0% |
| 2 | 2 | Skoda Fabia | 148 | 3.401 | -28,2% | -9,3% | 5,9% | 0,4% | 5,9% |
| 3 | 3 | Skoda Rapid | 125 | 3.240 | -50,9% | 26,0% | 4,1% | 0,4% | 5,6% |
| 4 | 5 | Kia Cee'd | 97 | 2.265 | -72,1% | 6,4% | 3,4% | 0,4% | 3,9% |
| 5 | 6 | Hyundai i30 | 78 | 1.831 | -85,2% | -28,5% | 4,0% | 0,4% | 3,2% |
| 6 | 4 | Volkswagen Golf | 77 | 2.337 | -84,5% | 11,0% | 3,3% | 0,4% | 4,0% |
| 7 | 7 | Suzuki SX4 | 63 | 1.655 | -77,5% | -10,1% | 2,9% | 0,4% | 2,9% |
| 8 | 8 | Opel Astra | 58 | 1.187 | -77,9% | -22,2% | 2,4% | 0,4% | 2,1% |
| 9 | 9 | Kia Sportage | 54 | 1.100 | -55,4% | -16,9% | 2,1% | 0,4% | 1,9% |
| 10 | 10 | Volkswagen Polo | 47 | 1.014 | 4,4% | 9,0% | 1,5% | 0,4% | 1,8% |
| 11 | 11 | Kia Rio | 47 | 983 | -17,6% | 5,8% | 1,5% | 0,4% | 1,7% |
| 12 | 18 | Volkswagen Passat | 42 | 677 | -7,2% | -14,6% | 1,3% | 0,4% | 1,2% |
| 13 | 12 | Hyundai i20 | 39 | 953 | -1,9% | 25,9% | 1,2% | 0,4% | 1,7% |
| 14 | 27 | Mazda3 | 38 | 548 | 92,8% | 133,2% | 0,4% | 0,4% | 0,9% |
| 15 | 52 | Volkswagen Up! | 38 | 276 | 73,7% | 6,6% | 0,4% | 0,4% | 0,5% |
| 16 | 15 | Renault Clio | 33 | 708 | -63,1% | -2,2% | 1,1% | 0,4% | 1,2% |
| 17 | 13 | Skoda Yeti | 32 | 869 | -59,1% | -8,5% | 1,5% | 0,4% | 1,5% |
| 18 | 19 | Dacia Duster | 31 | 667 | -26,8% | -11,7% | 1,2% | 0,4% | 1,2% |
| 19 | 14 | Hyundai ix35 | 31 | 771 | -67,2% | -15,6% | 1,4% | 0,4% | 1,3% |
| 20 | 16 | Skoda Superb | 30 | 696 | -40,3% | 14,5% | 1,0% | 0,4% | 1,2% |
| 21 | 17 | Opel Corsa | 30 | 689 | -48,6% | -1,6% | 1,1% | 0,4% | 1,2% |
| 22 | 20 | Peugeot 308 | 30 | 644 | -12,4% | 59,4% | 0,6% | 0,4% | 1,1% |
| 23 | 26 | Toyota Auris | 29 | 563 | -38,1% | 0,2% | 0,9% | 0,4% | 1,0% |
| 24 | 22 | Dacia Sandero | 28 | 616 | -46,1% | -14,2% | 1,1% | 0,4% | 1,1% |
| 25 | 29 | Renault Megane | 25 | 539 | -43,9% | 2,9% | 0,8% | 0,4% | 0,9% |
| 26 | 25 | Honda CR-V | 22 | 567 | -72,5% | -22,3% | 1,2% | 0,4% | 1,0% |
| 26 | 23 | Peugeot 3008 | 22 | 610 | -59,0% | -6,4% | 1,0% | 0,4% | 1,1% |
| 27 | 32 | Mitsubishi ASX | 22 | 475 | -33,5% | 19,6% | 0,6% | 0,4% | 0,8% |
| 28 | 21 | Seat Leon | 22 | 621 | 5,7% | 151,4% | 0,4% | 0,4% | 1,1% |
| 29 | 47 | Opel Meriva | 22 | 322 | -4,8% | 18,8% | 0,4% | 0,4% | 0,6% |
| 30 | 30 | Skoda Roomster | 21 | 538 | -62,7% | -30,2% | 1,2% | 0,4% | 0,9% |
(250)