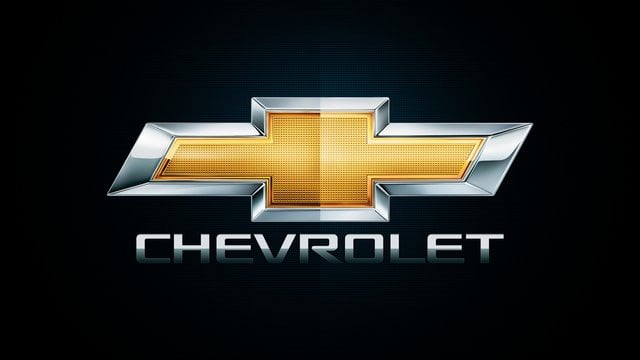 Chevrolet Global Performance 2017 continue to disappoint and after the lost reported in the period 2010-2016, global sales were flat at 4.1 million units. Only in the ASEAN the performance was positive, while the Silverado is the best selling model.
In the period 2010-2016 Chevrolet global sales declined score with 2010-2016  Compound annual growth rate (C.A.G.R) of -0.9% (vs 4.6% of the industry), the worse performance among  the top 25 global automotive brands. In the 2017 sales have been flat with 4.14 million units.
Out of the twelve regions in which we split the World, Chevrolet is losing in 8 with up score just in the Asean, a marginal region for this brand, and in the Latin America, the only place where this brand is dominating.
At model wise, the best-selling model is the Silverado with 661.000 units followed by the Equinox with 375.000 and the Malibu with 360.000.
Global Automotive Database
Based on the over 750 millions vehicles sales downloaded within of GAD (Global Auto Database) collected and aggregated by hundreds selected sources covering over 140 vehicles markets worldwide, our "Brand Performance Reports" refer to registrations data.
Chevrolet

Global Performance Report

In our exclusive study we report sales, year by year, for each region. So it is detailed the sales variations behind the fact that the top region actually is again the American with 75.7% of total sales in the 2017 (from 66% in the 2010), thanks to the recovery in the US and Canada plus the positive performance scored in Center and South America. All other regions had lost relevance with Asia at 21.7% in the 2017 (it was 22.6%). Having decided to quite West Europe, sales in the old continent were just 35.364 in the 2016, or 0.9% from the 8.3% in the 2010.

We track Chevrolet sales in 121 countries.

In 2017, the top market was USA with 50.4% of total sales, followed by China with 13.0%, Brazil with 8.3%, Mexico with 7.1%  and South Korea with 4.4%. In the study all models sales are analyzed from 2010 to 2017.

Please click on the product figure to see the Contents details.
| Rank 2017 | Rank 2016 | | Sales 2016 | Sales 2017 | Variation 2017 | Mix 2017 | Sales 2018 e |
| --- | --- | --- | --- | --- | --- | --- | --- |
| 10 | 10 | UE | 1.900 | 2.189 | 15,2% | 0,1% | 2.046 |
| 6 | 7 | Asean | 36.856 | 41.946 | 13,8% | 1,0% | 42.760 |
| 2 | 2 | LatAm | 893.297 | 930.812 | 4,2% | 22,5% | 957.702 |
| 12 | 12 | Europe East | 52 | 52 | 0,6% | 0,0% | 55 |
| 1 | 1 | America North | 2.247.970 | 2.236.888 | -0,5% | 54,0% | 2.282.307 |
| 3 | 3 | Asia | 750.693 | 744.707 | -0,8% | 18,0% | 794.452 |
| 4 | 4 | CIS | 84.266 | 80.926 | -4,0% | 2,0% | 81.087 |
| 9 | 9 | Levant | 12.725 | 11.858 | -6,8% | 0,3% | 12.442 |
| 5 | 5 | GCC | 53.090 | 47.815 | -9,9% | 1,2% | 42.880 |
| 11 | 11 | Pacific | 171 | 150 | -12,3% | 0,0% | 148 |
| 7 | 6 | Africa North | 39.623 | 30.953 | -21,9% | 0,7% | 34.281 |
| 8 | 8 | Africa | 24.458 | 14.395 | -41,1% | 0,3% | 12.084 |
| | | Total | 4.145.102 | 4.142.691 | -0,1% | 100,0% | 4.262.243 |
| Rank 2017 | Rank 2016 | | Sales 2017 | Sales 2016 | Variation 2017 |
| --- | --- | --- | --- | --- | --- |
| 1 | 1 | Chevrolet Silverado | 661.078 | 638.031 | 3,6% |
| 2 | 4 | Chevrolet Equinox | 375.725 | 275.725 | 36,3% |
| 3 | 3 | Chevrolet Malibu | 360.990 | 372.556 | -3,1% |
| 4 | 2 | Chevrolet Cruze | 337.719 | 446.058 | -24,3% |
| 5 | 7 | Chevrolet Onix | 230.954 | 174.996 | 32,0% |
| 6 | 19 | Chevrolet Cavalier | 193.615 | 50.786 | 281,2% |
| 7 | 5 | Chevrolet Spark | 176.192 | 243.416 | -27,6% |
| 8 | 6 | Chevrolet Sail | 164.418 | 186.371 | -11,8% |
| 9 | 9 | Chevrolet Colorado | 145.955 | 133.270 | 9,5% |
| 10 | 8 | Chevrolet Trax | 143.108 | 170.688 | -16,2% |
(123)