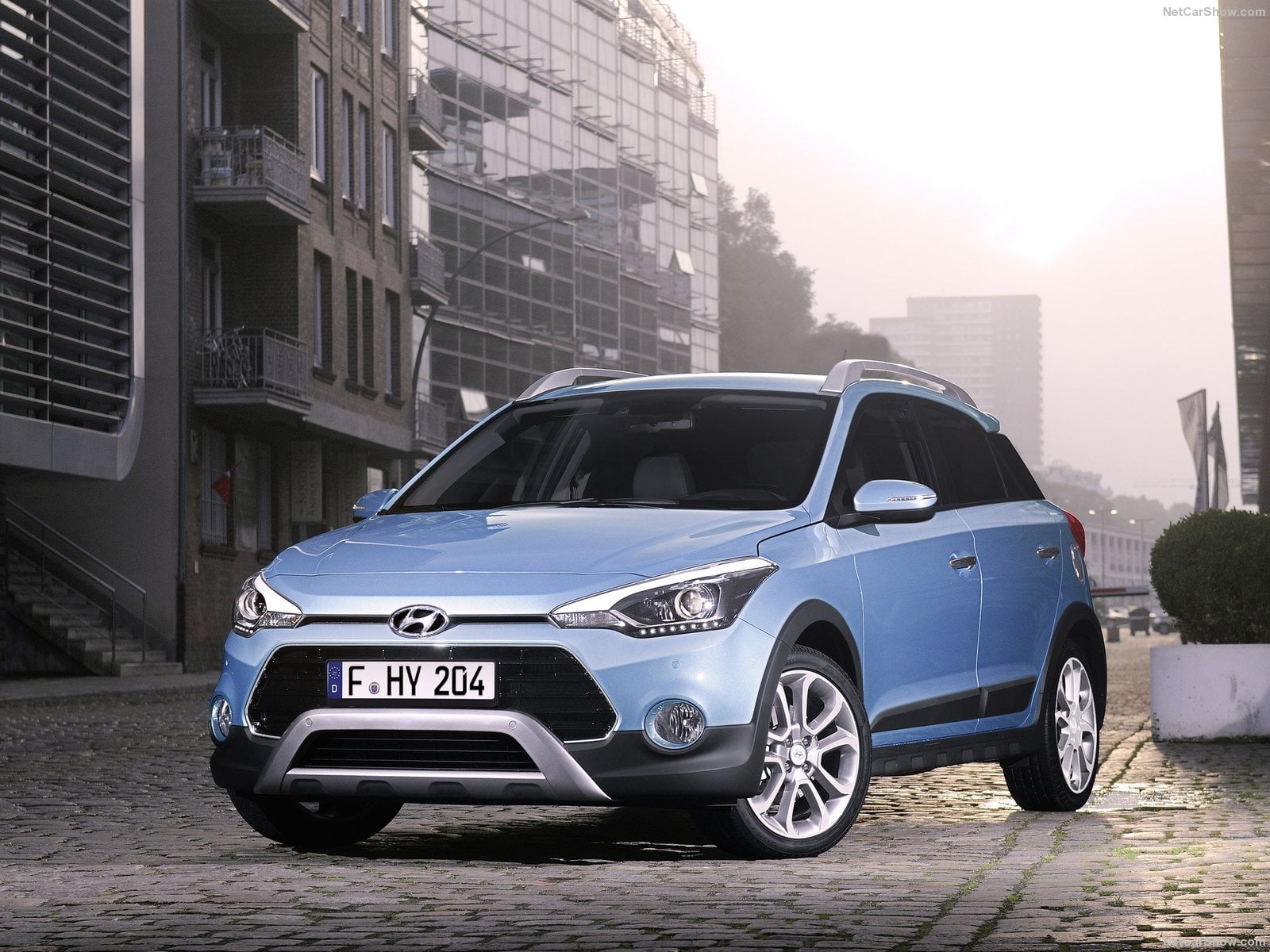 Chile Auto Market in First Half 2016 gained ground with over 147.000 units sold in the period. On top of the brand ranking, Hyundai and Kia defeated the rival Chevrolet relegating it only in third place.
GDP growth likely decelerated in Q2 from Q1's moderate 2.0% annual expansion. This is evidenced in economic activity having grown less on average in April and May than in Q1. Moreover, there are signs that economic weakness is extending from the external sector to the domestic economy: in May, consumer confidence fell to an over-seven-year low and the unemployment rate increased.
Moreover, business confidence dropped to the lowest level since 2009 in June. While copper prices continued to fall on average in June, a surge in copper prices since the end of June prompted the Chilean peso to appreciate to the strongest value in over a year at the beginning of July.
Instead, in the Chilean vehicles market the scenario was positive, with the first half reporting only one "red" sign in April. During this first semester, the most impressive year on year performance has been in February, followed by another double figure in May.
According to the data released by the ANAC, the Chilean Associations of Car Manufacturers, the vehicles sold in April had been 22.401 (-3.0%), while in May the registrations improved 13.3% with 24.002. A tepid June closed the first half of the year with 23.636 units, up only 4.4%.
First Half new vehicles passengers had been 140.147, up 7.4% compared to the same period of 2015.
In the first semester 2016, Hyundai was the new leader with 13.270 sales (+15.2%) with a narrow gap over Kia, second with 13.079 (-4.5%).
Chevrolet was third with 13.025 (-26.3%) followed by Suzuki with 11.680 (+13.0%) and Nissan with 11.027 (+7.7%).
At Manufacturers level, market leader was the Hyundai-Kia Group with year to date market share at 18.9% followed by Renault-Nissan at 11.5% and General Motor at 9.5%.
Research, Consulting, Data & Forecast Store
F2M covers intensively this market with several products developed to help any investigation required.
Market Researches in PDF are immediately available for download with study on the market since 2005 and with forecast up to the 2020.
Auto Data in EXCEL are immediately downloadable with annual sales volume, split by month, for all brands and all models distributed in the market. This year data are released year to date, but you will receive a monthly update until the year-end.
All these and more within our Chile Corner Store.
Below, you can sort our interactive tables to see data regarding Brands, Groups and Models. Please bear in mind that sales data are subject to adjustments as sources will update their information. This report is updated at the publishing date and will not be modified while the next on this subject will always have the year to date data updated.
| Rank June | Rank H1 2016 | Brand | Sales June | Sales H1 2016 | Var June | Var H1 2016 | Share June | Share H1 2016 |
| --- | --- | --- | --- | --- | --- | --- | --- | --- |
| 1 | 1 | Hyundai | 2.262 | 13.270 | 11,3% | 15,2% | 9,6% | 9,5% |
| 2 | 2 | Kia | 2.204 | 13.079 | -7,6% | -4,5% | 9,4% | 9,4% |
| 3 | 3 | Chevrolet | 2.155 | 13.025 | -5,4% | -26,3% | 9,2% | 9,3% |
| 4 | 5 | Nissan | 1.959 | 11.027 | 22,8% | 7,7% | 8,3% | 7,9% |
| 5 | 4 | Suzuki | 1.748 | 11.680 | -3,7% | 13,0% | 7,4% | 8,4% |
| 6 | 6 | Toyota | 1.516 | 9.277 | 7,3% | 15,2% | 6,5% | 6,6% |
| 7 | 7 | Peugeot | 1.245 | 7.490 | 48,7% | 63,4% | 5,3% | 5,4% |
| 8 | 8 | Ford | 1.042 | 6.607 | 19,5% | 44,5% | 4,4% | 4,7% |
| 9 | 9 | Mazda | 1.031 | 6.160 | -1,2% | 15,4% | 4,4% | 4,4% |
| 10 | 10 | Mitsubishi | 924 | 5.773 | -20,2% | -14,9% | 3,9% | 4,1% |
| 11 | 12 | Volkswagen | 886 | 3.352 | 93,4% | 56,2% | 3,8% | 2,4% |
| 12 | 11 | Renault | 720 | 4.935 | 9,9% | 55,6% | 3,1% | 3,5% |
| 13 | 13 | Fiat | 543 | 3.221 | 46,0% | 63,1% | 2,3% | 2,3% |
| 14 | 16 | Citroen | 506 | 2.713 | 30,1% | 54,9% | 2,2% | 1,9% |
| 15 | 17 | Mercedes | 501 | 2.285 | 65,9% | 18,0% | 2,1% | 1,6% |
| 16 | 14 | SsangYong | 499 | 3.024 | -24,7% | -7,3% | 2,1% | 2,2% |
| 17 | 15 | Subaru | 452 | 2.891 | -17,8% | 9,1% | 1,9% | 2,1% |
| 18 | 18 | Great Wall | 348 | 1.747 | -2,8% | 0,7% | 1,5% | 1,3% |
| 19 | 19 | Mahindra | 297 | 1.711 | 4,2% | -3,2% | 1,3% | 1,2% |
| 20 | 22 | Jac | 272 | 1.397 | 27,7% | 24,3% | 1,2% | 1,0% |
| 21 | 21 | Honda | 252 | 1.466 | 15,6% | 26,9% | 1,1% | 1,1% |
| 22 | 20 | Chery | 228 | 1.499 | -34,5% | 0,8% | 1,0% | 1,1% |
| 23 | 23 | ChangAn | 221 | 1.329 | -5,2% | 8,4% | 0,9% | 1,0% |
| 24 | 24 | BMW | 185 | 1.163 | 30,3% | -5,5% | 0,8% | 0,8% |
| 25 | 26 | Dfm | 150 | 953 | 200,0% | 276,7% | 0,6% | 0,7% |
| 26 | 27 | Audi | 121 | 790 | -33,5% | 0,5% | 0,5% | 0,6% |
| 27 | 25 | Jeep | 100 | 974 | -74,8% | -38,7% | 0,4% | 0,7% |
| 27 | 31 | Dodge | 100 | 550 | -35,5% | -50,8% | 0,4% | 0,4% |
| 28 | 28 | Volvo | 96 | 749 | -16,5% | 19,3% | 0,4% | 0,5% |
| 28 | 29 | MG | 96 | 679 | -45,8% | 17,9% | 0,4% | 0,5% |
| 29 | 37 | Chrysler | 89 | 241 | 61,8% | -3,5% | 0,4% | 0,2% |
| 30 | 38 | Foton | 80 | 223 | 122,2% | 16,1% | 0,3% | 0,2% |
| 31 | 30 | GAC GONOW | 77 | 566 | -23,8% | -13,1% | 0,3% | 0,4% |
| 32 | 32 | DFSK | 74 | 450 | -12,9% | 9,5% | 0,3% | 0,3% |
| 33 | 34 | Geely | 67 | 363 | -18,3% | -39,0% | 0,3% | 0,3% |
| 34 | 33 | Brilliance | 65 | 366 | -12,2% | -30,4% | 0,3% | 0,3% |
| 35 | 41 | Mini | 47 | 201 | 74,1% | 5,8% | 0,2% | 0,1% |
| 36 | 36 | Opel | 43 | 303 | -48,2% | -34,7% | 0,2% | 0,2% |
| 37 | 35 | Faw | 40 | 327 | 37,9% | 17,6% | 0,2% | 0,2% |
| 38 | 44 | Porsche | 28 | 146 | -17,6% | -18,9% | 0,1% | 0,1% |
| 38 | 43 | Lexus | 28 | 171 | 115,4% | 58,3% | 0,1% | 0,1% |
| 39 | 48 | Lifan | 26 | 89 | -69,8% | -80,5% | 0,1% | 0,1% |
| 40 | 48 | Jaguar | 25 | 89 | 525,0% | 178,1% | 0,1% | 0,1% |
| 41 | 42 | Skoda | 22 | 178 | 29,4% | 12,7% | 0,1% | 0,1% |
| 42 | 39 | Land Rover | 21 | 216 | -51,2% | 14,3% | 0,1% | 0,2% |
| 43 | 45 | ZNA | 17 | 138 | -59,5% | -43,4% | 0,1% | 0,1% |
| 44 | 46 | Maxus | 16 | 118 | 6,7% | -36,2% | 0,1% | 0,1% |
| 45 | 47 | BYD | 13 | 94 | -69,8% | -68,1% | 0,1% | 0,1% |
| 46 | 51 | Alfa Romeo | 12 | 42 | 300,0% | -34,4% | 0,1% | 0,0% |
| 47 | 49 | Tata | 10 | 85 | -50,0% | 9,0% | 0,0% | 0,1% |
| 47 | 50 | Dongfeng | 10 | 67 | -96,1% | -90,1% | 0,0% | 0,0% |
| 48 | 40 | Daihatsu | 9 | 206 | -79,1% | -42,6% | 0,0% | 0,1% |
| 49 | 56 | Maserati | 1 | 5 | 0,0% | -44,4% | 0,0% | 0,0% |
| Rank June | Rank H1 2016 | Group | Sales June | Sales H1 2016 | Var June | Var H1 2016 | Share June | Share H1 2016 |
| --- | --- | --- | --- | --- | --- | --- | --- | --- |
| 1 | 1 | Hyundai-Kia | 4.466 | 26.349 | 1,1% | 4,5% | 18,9% | 18,8% |
| 2 | 2 | Renault-Nissan | 2.696 | 16.105 | 16,9% | 17,4% | 11,4% | 11,5% |
| 3 | 3 | General Motors | 2.198 | 13.328 | -6,9% | -26,5% | 9,3% | 9,5% |
| 4 | 5 | PSA | 1.751 | 10.203 | 42,8% | 61,1% | 7,4% | 7,3% |
| 5 | 4 | Suzuki | 1.748 | 11.680 | -3,7% | 13,0% | 7,4% | 8,3% |
| 6 | 6 | Toyota | 1.553 | 9.654 | 5,7% | 13,3% | 6,6% | 6,9% |
| 7 | 12 | Volkswagen | 1.057 | 4.466 | 53,0% | 36,6% | 4,5% | 3,2% |
| 8 | 7 | Ford | 1.042 | 6.607 | 19,5% | 44,5% | 4,4% | 4,7% |
| 9 | 8 | Mazda | 1.031 | 6.160 | -1,2% | 15,4% | 4,4% | 4,4% |
| 10 | 9 | Mitsubishi | 924 | 5.773 | -20,2% | -14,9% | 3,9% | 4,1% |
(262)