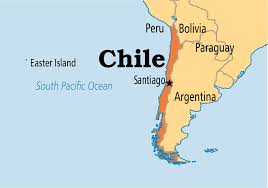 Chile still has an high economic inequality and the Government has to manage growing protests by students, under Camilla Vallejo leadership, asking liberalizations, new public educations, and more democracy.
Automotive Industry                              
At the moment there are no automotive plants in Chile and the sector is marginal for the economy.
Automotive Market             
In the last decade the car industry has grown over 300%, with all years growing, excluding the 2008. In the 2011 the market closed at 333.000, 21% better than 2010 and new all-time record, that positions Chile as the 3rd South American market, the 31st globally. In spite for the 2012, the ANAC (Association National Automotriz de Chile) is projecting a market decline in the range of 280.000-300.000, our forecast is still positive for this market, in short as in medium terms.
Chevrolet is the market leader with a share stable over 17% in the last 3 years. The 2nd is Hyundai at 10.5% (4.8 down on 2009) and 3rd is Nissan at 10.4% (was 2nd in 2010 at 12.4%). Then Kia (8.3%) and Toyota at 6.9%. A uniqueness of this market is the wide presence of Chinese Makes (more than 15) that are gaining small pieces of share, year after year.
(213)