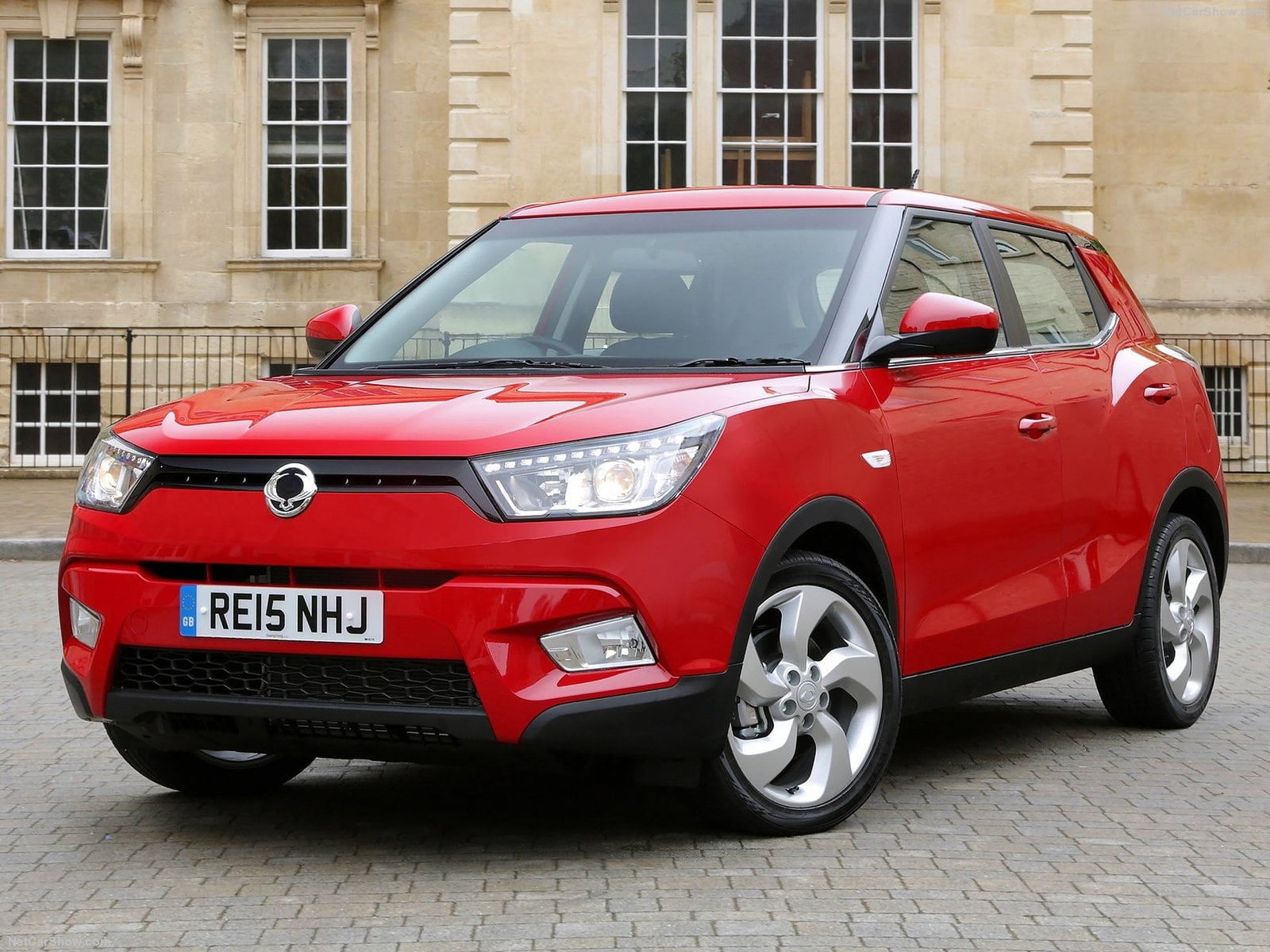 Chile autos sector kept the recovery in July with sales moderately up despite economic data are still down. Kia was leader improving 16 percent while Nissan gained one spot.
Chile's economy continues to feel the adverse impact of depressed prices for key export copper as recent indicators signal weaker growth in Q2 than in Q1, when GDP expanded a modest 2.0%. From April to June, average growth in economic activity was lackluster, copper prices fell steadily and business and consumer confidence were subdued.
Meantime, the domestic new vehicles industry is recovering after a long period of decline and in July scored the third year on year increase in a string.
According to the data released by the ANAC, the Chilean Associations of Car Manufacturers, the new vehicles sold in July had been 22.520, improving only 1.3%.
Year to date July new vehicles passengers had been 162.675, up 6.5% compared to the same period of 2015.
In July, Kia was the new leader with 2.467 sales (+16.4%) with a narrow gap over Hyundai, second with 2.253 (+7.5%). Chevrolet was third with 2.085 (-10.2%) followed by Nissan with 1.636 (-3.2%) and Suzuki with 1.611 (-16.8%).
At Manufacturers level, market leader was the Hyundai-Kia Group with year to date market share at 19.1% followed by Renault-Nissan at 11.3% and General Motor at 9.5%.
Research, Consulting, Data & Forecast Store
F2M covers intensively this market with several products developed to help any investigation required.
Market Researches in PDF are immediately available for download with study on the market since 2005 and with forecast up to the 2020.
Auto Data in EXCEL are immediately downloadable with annual sales volume, split by month, for all brands and all models distributed in the market. This year data are released year to date, but you will receive a monthly update until the year-end.
All these and more within our Chile Corner Store.
Below, you can sort our interactive tables to see data regarding Brands, Groups and Models. Please bear in mind that sales data are subject to adjustments as sources will update their information. This report is updated at the publishing date and will not be modified while the next on this subject will always have the year to date data updated.
| Rank Jul | Rank 2016 | Brand | Sales Jul | Sales YTD Jul | Var Jul | Var YTD Jul | Share Jul | Share YTD Jul |
| --- | --- | --- | --- | --- | --- | --- | --- | --- |
| 1 | 1 | Kia | 2.467 | 15.546 | 16,4% | -1,7% | 11,0% | 9,6% |
| 2 | 2 | Hyundai | 2.253 | 15.523 | 7,5% | 14,0% | 10,1% | 9,6% |
| 3 | 3 | Chevrolet | 2.085 | 15.110 | -10,2% | -24,5% | 9,3% | 9,3% |
| 4 | 5 | Nissan | 1.636 | 12.663 | -3,2% | 6,2% | 7,3% | 7,8% |
| 5 | 4 | Suzuki | 1.611 | 13.291 | -16,8% | 8,3% | 7,2% | 8,2% |
| 6 | 6 | Toyota | 1.494 | 10.771 | -5,7% | 11,8% | 6,7% | 6,7% |
| 7 | 7 | Peugeot | 1.057 | 8.547 | 35,9% | 59,4% | 4,7% | 5,3% |
| 8 | 9 | Mazda | 1.033 | 7.193 | -0,9% | 12,8% | 4,6% | 4,4% |
| 9 | 8 | Ford | 978 | 7.585 | -3,0% | 36,0% | 4,4% | 4,7% |
| 10 | 10 | Mitsubishi | 893 | 6.666 | -7,4% | -14,0% | 4,0% | 4,1% |
| 11 | 11 | Renault | 673 | 5.608 | 10,0% | 48,2% | 3,0% | 3,5% |
| 12 | 12 | Volkswagen | 521 | 3.873 | 2,0% | 45,8% | 2,3% | 2,4% |
| 13 | 13 | Fiat | 500 | 3.721 | 27,6% | 57,2% | 2,2% | 2,3% |
| 14 | 15 | Subaru | 448 | 3.339 | -0,7% | 7,7% | 2,0% | 2,1% |
| 15 | 14 | SsangYong | 433 | 3.457 | -14,6% | -8,3% | 1,9% | 2,1% |
| 16 | 20 | Jac | 418 | 1.815 | 116,6% | 37,8% | 1,9% | 1,1% |
| 17 | 16 | Citroen | 414 | 3.127 | 5,3% | 45,8% | 1,9% | 1,9% |
| 18 | 17 | Mercedes | 408 | 2.693 | 45,7% | 21,5% | 1,8% | 1,7% |
| 19 | 18 | Great Wall | 322 | 2.069 | -15,3% | -2,1% | 1,4% | 1,3% |
| 20 | 21 | Chery | 261 | 1.760 | -9,4% | -0,8% | 1,2% | 1,1% |
| 21 | 38 | Dongfeng | 259 | 326 | 40,0% | -62,0% | 1,2% | 0,2% |
| 22 | 19 | Mahindra | 256 | 1.967 | -1,9% | -3,1% | 1,1% | 1,2% |
| 23 | 22 | Honda | 214 | 1.680 | 34,6% | 27,9% | 1,0% | 1,0% |
| 24 | 24 | BMW | 202 | 1.365 | 16,8% | -2,8% | 0,9% | 0,8% |
| 25 | 25 | Jeep | 200 | 1.174 | -46,8% | -40,2% | 0,9% | 0,7% |
| 26 | 23 | ChangAn | 199 | 1.528 | -7,4% | 6,0% | 0,9% | 0,9% |
| 27 | 28 | Volvo | 139 | 888 | 19,8% | 19,4% | 0,6% | 0,5% |
| 28 | 27 | Audi | 132 | 922 | 8,2% | 1,5% | 0,6% | 0,6% |
| 29 | 37 | Foton | 113 | 336 | 242,4% | 49,3% | 0,5% | 0,2% |
| 30 | 32 | Geely | 88 | 451 | -16,2% | -35,6% | 0,4% | 0,3% |
| Rank Jul | Rank 2016 | Group | Sales Jul | Sales YTD Jul | Var Jul | Var YTD Jul | Share Jul | Share YTD Jul |
| --- | --- | --- | --- | --- | --- | --- | --- | --- |
| 1 | 1 | Hyundai-Kia | 4.720 | 31.069 | 12,0% | 5,6% | 21,0% | 19,1% |
| 2 | 2 | Renault-Nissan | 2.349 | 18.449 | -1,6% | 14,6% | 10,4% | 11,3% |
| 3 | 3 | General Motors | 2.149 | 15.477 | -10,4% | -24,7% | 9,5% | 9,5% |
| 4 | 4 | Suzuki | 1.611 | 13.291 | -16,8% | 8,3% | 7,2% | 8,2% |
| 5 | 6 | Toyota | 1.510 | 11.164 | -9,9% | 9,5% | 6,7% | 6,9% |
| 6 | 5 | PSA | 1.471 | 11.674 | 25,6% | 55,5% | 6,5% | 7,2% |
| 7 | 8 | Mazda | 1.033 | 7.193 | -0,9% | 12,8% | 4,6% | 4,4% |
| 8 | 7 | Ford | 978 | 7.585 | -3,0% | 36,0% | 4,3% | 4,7% |
| 9 | 9 | Mitsubishi | 893 | 6.666 | -7,4% | -14,0% | 4,0% | 4,1% |
| 10 | 10 | FCA | 812 | 5.869 | -14,8% | -2,0% | 3,6% | 3,6% |
(164)