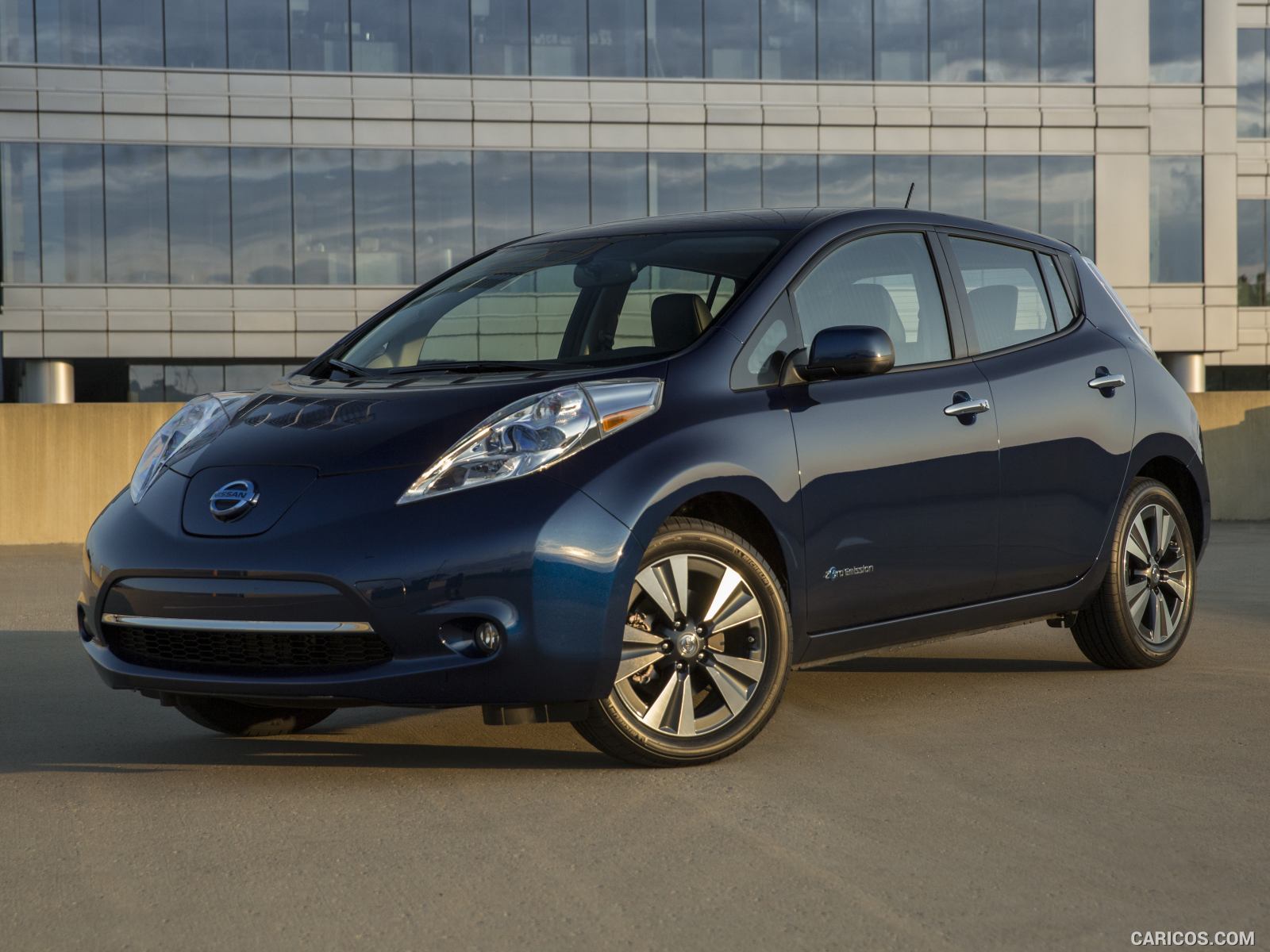 Chile Cars Market in November hit in double digit the best increase of 2016, sustained by the tepid growth in Q4. Hyundai was riding high and Nissan shined.
Chile's economy continues to be restrained by subdued copper prices, low levels of consumer and business confidence, and uncertainty about the government's reform agenda. Monthly indicators point to another quarter of tepid growth in Q4. That said, copper prices rallied in November boosted by an improved demand outlook from the U.S and China.
The domestic cars market in November showed the best performance of the year, hitting the 7th y.o.y. increase in a row.
According to the data released by the ANAC, the Chilean Associations of Car Manufacturers, the new vehicles sold in October and November had been respectively 25.517 (+11.5%) and 28.695 (+20.9%).
Year to date November new vehicles sales had been 274.683, up 8.8%.
In November, Hyundai confirmed the leadership with 3.374 sales (+72.1%) ahead of Kia with 2.719 (+14.2%) and Chevrolet was third with 3.070 (+3.0%).
Suzuki was fourth with 2.061 (+42.1%) followed by Nissan with 2.072 (+78.6%) and Toyota with 2.065 (+14.7%).
Research, Consulting, Data & Forecast Store
F2M covers intensively this market with several products developed to help any investigation required.
Market Researches in PDF are immediately available for download with study on the market since 2005 and with forecast up to the 2020.
Auto Data in EXCEL are immediately downloadable with annual sales volume, split by month, for all brands and all models distributed in the market. This year data are released year to date, but you will receive a monthly update until the year-end.
All these and more within our Chile Corner Store.
Below, you can sort our interactive tables to see data regarding Brands, Groups and Models. Please bear in mind that sales data are subject to adjustments as sources will update their information. This report is updated at the publishing date and will not be modified while the next on this subject will always have the year to date data updated.
| Rank Nov | Rank 2016 | Brand | Sales Nov | Sales 2016 | Var Nov | Var 2016 | Share Nov | Share 2016 |
| --- | --- | --- | --- | --- | --- | --- | --- | --- |
| 1 | 1 | Hyundai | 3.374 | 28.033 | 72,1% | 24,0% | 11,8% | 10,2% |
| 2 | 3 | Chevrolet | 3.070 | 25.690 | 3,0% | -14,8% | 10,7% | 9,4% |
| 3 | 2 | Kia | 2.719 | 26.079 | 14,2% | 2,0% | 9,5% | 9,5% |
| 4 | 5 | Nissan | 2.072 | 20.761 | 78,6% | 10,3% | 7,2% | 7,6% |
| 5 | 6 | Toyota | 2.065 | 18.838 | 14,7% | 13,9% | 7,2% | 6,9% |
| 6 | 4 | Suzuki | 2.061 | 21.329 | 42,1% | 8,1% | 7,2% | 7,8% |
| 7 | 8 | Ford | 1.488 | 13.073 | 19,0% | 28,7% | 5,2% | 4,8% |
| 8 | 7 | Peugeot | 1.483 | 13.855 | 29,0% | 40,0% | 5,2% | 5,0% |
| 9 | 9 | Mazda | 1.163 | 11.926 | 5,7% | 12,1% | 4,1% | 4,3% |
| 10 | 10 | Mitsubishi | 1.047 | 10.547 | 10,2% | -13,6% | 3,6% | 3,8% |
| 11 | 11 | Renault | 788 | 9.037 | -17,1% | 19,5% | 2,7% | 3,3% |
| 12 | 16 | Citroen | 598 | 5.240 | 42,4% | 32,9% | 2,1% | 1,9% |
| 13 | 14 | SsangYong | 522 | 5.714 | -19,7% | -9,6% | 1,8% | 2,1% |
| 14 | 13 | Fiat | 507 | 5.823 | 44,9% | 43,0% | 1,8% | 2,1% |
| 15 | 15 | Subaru | 492 | 5.488 | 11,8% | 0,9% | 1,7% | 2,0% |
| 16 | 12 | Volkswagen | 482 | 6.559 | 7,1% | 35,9% | 1,7% | 2,4% |
| 17 | 17 | Mercedes | 458 | 4.720 | 9,0% | 28,4% | 1,6% | 1,7% |
| 18 | 31 | Chrysler | 419 | 1.085 | 947,5% | 133,9% | 1,5% | 0,4% |
| 19 | 18 | Great Wall | 417 | 3.647 | 26,4% | 4,8% | 1,5% | 1,3% |
| 20 | 19 | Jac | 404 | 3.497 | 39,3% | 42,3% | 1,4% | 1,3% |
| 21 | 24 | ChangAn | 325 | 2.609 | 54,8% | 16,6% | 1,1% | 0,9% |
| 22 | 27 | MG | 320 | 1.566 | 190,9% | 12,8% | 1,1% | 0,6% |
| 23 | 20 | Mahindra | 295 | 3.231 | 5,4% | 0,4% | 1,0% | 1,2% |
| 24 | 21 | Chery | 294 | 3.036 | -10,9% | -2,7% | 1,0% | 1,1% |
| 25 | 22 | Honda | 285 | 2.839 | 42,5% | 25,3% | 1,0% | 1,0% |
| 26 | 25 | BMW | 228 | 2.363 | -8,8% | 1,3% | 0,8% | 0,9% |
| 27 | 23 | Dongfeng | 205 | 2.687 | | 1314,2% | 0,7% | 1,0% |
| 28 | 28 | Volvo | 198 | 1.519 | 32,0% | 12,3% | 0,7% | 0,6% |
| 29 | 32 | Foton | 138 | 860 | 590,0% | 159,0% | 0,5% | 0,3% |
| 30 | 26 | Audi | 135 | 1.572 | 12,5% | 10,7% | 0,5% | 0,6% |
| 31 | 44 | Lifan | 110 | 335 | 266,7% | -51,1% | 0,4% | 0,1% |
| 32 | 35 | Brilliance | 95 | 738 | 5,6% | -28,6% | 0,3% | 0,3% |
| 33 | 34 | BAIC | 88 | 748 | -28,5% | 61,6% | 0,3% | 0,3% |
| 34 | 37 | FAW | 66 | 602 | 65,0% | 30,3% | 0,2% | 0,2% |
| 35 | 43 | Skoda | 44 | 362 | 25,7% | 10,4% | 0,2% | 0,1% |
| 36 | 39 | Opel | 34 | 549 | -32,0% | -30,6% | 0,1% | 0,2% |
| 37 | 45 | Porsche | 33 | 300 | 10,0% | -11,2% | 0,1% | 0,1% |
| 37 | 42 | Mini | 33 | 383 | -17,5% | -8,8% | 0,1% | 0,1% |
| 38 | 41 | Land Rover | 32 | 384 | -20,0% | -8,4% | 0,1% | 0,1% |
| 39 | 46 | Lexus | 19 | 297 | 26,7% | 16,5% | 0,1% | 0,1% |
| 40 | 50 | Jaguar | 18 | 163 | | 136,2% | 0,1% | 0,1% |
| 41 | 52 | Tata | 15 | 119 | 50,0% | -7,8% | 0,1% | 0,0% |
| 41 | 48 | Maxus | 15 | 214 | -78,6% | -39,7% | 0,1% | 0,1% |
| 42 | 51 | BYD | 10 | 154 | -85,7% | -70,2% | 0,0% | 0,1% |
| 42 | 47 | ZNA | 10 | 279 | -50,0% | -38,3% | 0,0% | 0,1% |
| 43 | 40 | Geely | 7 | 509 | -91,3% | -50,6% | 0,0% | 0,2% |
| 44 | 55 | Iveco | 5 | 36 | 400,0% | -5,3% | 0,0% | 0,0% |
| 45 | 54 | ZX Auto | 3 | 58 | -80,0% | -34,8% | 0,0% | 0,0% |
| 45 | 53 | Alfa Romeo | 3 | 64 | 200,0% | -7,2% | 0,0% | 0,0% |
| 46 | 56 | DS | 2 | 21 | | | 0,0% | 0,0% |
| 47 | 58 | Maserati | 1 | 8 | -50,0% | -61,9% | 0,0% | 0,0% |
(247)