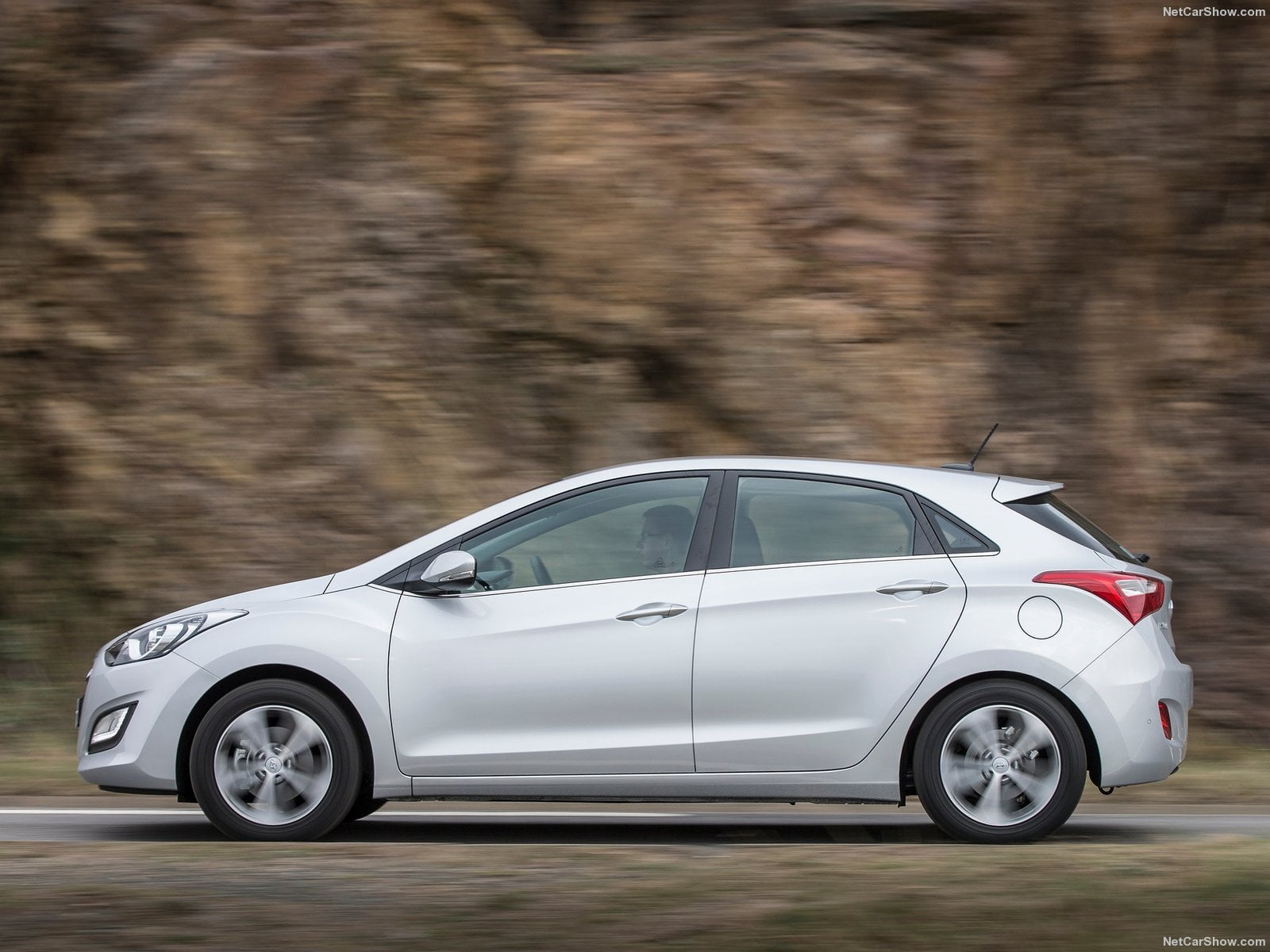 Chile Light Vehicles in 2015 fell 16% hit by negative economic performance. Chevrolet was again market leader albeit losing in the Q4 while the Hyundai Accent was the best-selling model, 1 units ahead of Mitsubishi L200.
External headwinds are dragging on Chile's economy as prices for copper, the country's top export, are falling amid an economic slowdown in China, the biggest consumer of this metal commodity. Recession in Brazil adds to concerns. Against this backdrop, Chile's external sector deteriorated in Q3, but annual GDP growth still picked up slightly to 2.2% on the back of a notable recovery in fixed investment as well as stronger private and public spending.
Chile will likely tally moderate growth in Q4: while consumers grew more confident in October, business sentiment deteriorated and copper prices hit an over-six-year low in November.
In November, Congress approved the 2016 budget, which envisages a moderate slowdown in public spending and a widening of the fiscal deficit, based on the assumptions of 2.75% GDP growth and an average copper prices of USD 2.50 per pound. Spending focuses on moving forward with the education reform and plans to provide free higher education to 200 thousand lower-income students.
The fourth quarter of the year had not reserved surprise and the negative momentum is still alive inside the market sector, mirroring the struggling economic environment. Light Vehicles sold in Q4 had been 76.449, down 7.5% from the correspondent period last year.
Losing 12.7%, December was the 16th year on year declining month, the 22nd out of the last 24 months.
According to the data released by the ANAC, the Chilean Associations of Car Manufacturers, total new vehicles sales in the 2015 had been 282.196, down 16.4% from the previous year.
Chevrolet was again the market leader albeit the leadership has been lost in the Q4. In the year sales had been 32.300 (-31.4%) with 11.4% of market share. Second was Kia with 28.421 units (-9.7%) and third Hyundai with 25.700 (-21.5%).
The best selling model was the Hyundai Accent with 9.988 (-25.9%) sales followed by the Mitsubishi L200 with 9.987 (-3.7%), just 1 unit below, and the Kia Rio with 9.302 (-4.3%).
Research, Consulting, Data & Forecast Store
F2M covers intensively this market with several products developed to help any investigation required.
Market Researches in PDF are immediately available for download with study on the market since 2005 and with forecast up to the 2020.
Auto Data in EXCEL are immediately downloadable with annual sales volume, split by month, for all brands and all models distributed in the market. This year data are released year to date, but you will receive a monthly update until the year-end.
All these and more within our Chile Corner Store.
Below, you can sort our interactive tables to see data regarding Brands, Groups and Models. Please bear in mind that sales data are subject to adjustments as sources will update their information. This report is updated at the publishing date and will not be modified while the next on this subject will always have the year to date data updated.
| Rank Dec | Rank 2015 | Brand | Sales Dec | Sales 2015 | Dec Var | 2015 Var | Share Dec | Share 2015 |
| --- | --- | --- | --- | --- | --- | --- | --- | --- |
| 1 | 4 | Nissan | 3.278 | 22.100 | 57,1% | 6,8% | 11,0% | 7,8% |
| 2 | 3 | Hyundai | 3.090 | 25.700 | -9,1% | -21,5% | 10,4% | 9,1% |
| 3 | 2 | Kia | 2.851 | 28.421 | -8,3% | -9,7% | 9,6% | 10,1% |
| 4 | 1 | Chevrolet | 2.765 | 32.300 | -45,6% | -31,4% | 9,3% | 11,4% |
| 5 | 5 | Suzuki | 2.352 | 22.087 | -0,5% | 1,7% | 7,9% | 7,8% |
| 6 | 6 | Toyota | 2.083 | 18.629 | 1,4% | -19,6% | 7,0% | 6,6% |
| 7 | 7 | Mitsubishi | 1.705 | 13.919 | 42,0% | -1,7% | 5,7% | 4,9% |
| 8 | 9 | Ford | 1.374 | 11.534 | 10,5% | -15,2% | 4,6% | 4,1% |
| 9 | 11 | Renault | 1.126 | 8.687 | 79,6% | 43,9% | 3,8% | 3,1% |
| 10 | 10 | Peugeot | 1.037 | 10.934 | -19,0% | -6,3% | 3,5% | 3,9% |
| 11 | 8 | Mazda | 982 | 11.624 | -21,4% | 1,9% | 3,3% | 4,1% |
| 12 | 12 | SsangYong | 849 | 7.167 | -29,2% | -25,3% | 2,8% | 2,5% |
| 13 | 14 | Volkswagen | 743 | 5.568 | 107,5% | -3,1% | 2,5% | 2,0% |
| 14 | 15 | Fiat | 578 | 4.651 | 133,1% | -13,4% | 1,9% | 1,6% |
| 15 | 13 | Subaru | 556 | 5.995 | -13,3% | 3,5% | 1,9% | 2,1% |
| 16 | 17 | Mercedes | 432 | 4.109 | -41,7% | -22,5% | 1,4% | 1,5% |
| 17 | 16 | Citroen | 388 | 4.332 | 11,5% | -15,8% | 1,3% | 1,5% |
| 18 | 19 | Mahindra | 359 | 3.577 | -67,2% | -37,8% | 1,2% | 1,3% |
| 19 | 18 | Great Wall | 345 | 3.826 | -65,8% | -45,5% | 1,2% | 1,4% |
| 20 | 20 | Chery | 336 | 3.456 | 16,7% | -16,2% | 1,1% | 1,2% |
| 21 | 22 | BMW | 323 | 2.656 | -31,3% | -18,8% | 1,1% | 0,9% |
| 22 | 21 | Jac | 307 | 2.764 | 2,3% | -13,7% | 1,0% | 1,0% |
| 23 | 25 | Jeep | 300 | 2.412 | 81,0% | 21,2% | 1,0% | 0,9% |
| 24 | 23 | ChangAn | 226 | 2.464 | -5,8% | -9,3% | 0,8% | 0,9% |
| 25 | 27 | Volvo | 207 | 1.560 | -23,6% | -16,4% | 0,7% | 0,6% |
| 26 | 24 | Honda | 191 | 2.456 | -55,4% | -33,6% | 0,6% | 0,9% |
| 27 | 36 | Dfm | 167 | 813 | 297,6% | -6,8% | 0,6% | 0,3% |
| 28 | 28 | Audi | 137 | 1.557 | -27,5% | -28,3% | 0,5% | 0,6% |
| 29 | 29 | MG | 135 | 1.523 | 19,5% | -13,0% | 0,5% | 0,5% |
| 30 | 26 | Dodge | 120 | 1.908 | -75,8% | -62,2% | 0,4% | 0,7% |
| 31 | 31 | GAC GONOW | 112 | 1.385 | 51,4% | 212,6% | 0,4% | 0,5% |
| 32 | 34 | DFSK | 108 | 1.001 | 16,1% | -33,2% | 0,4% | 0,4% |
| 33 | 44 | Maxus | 103 | 458 | 194,3% | 26,2% | 0,3% | 0,2% |
| 34 | 32 | Brilliance | 97 | 1.130 | -17,1% | -19,5% | 0,3% | 0,4% |
| 35 | 33 | Geely | 95 | 1.126 | -28,0% | -49,2% | 0,3% | 0,4% |
| 36 | 38 | Daihatsu | 77 | 700 | -8,3% | -40,1% | 0,3% | 0,2% |
| 37 | 35 | Opel | 72 | 863 | -41,0% | -22,9% | 0,2% | 0,3% |
| 38 | 39 | BYD | 67 | 584 | -52,5% | -74,3% | 0,2% | 0,2% |
| 39 | 42 | Land Rover | 54 | 473 | -14,3% | -21,9% | 0,2% | 0,2% |
| 40 | 40 | Faw | 45 | 507 | -16,7% | -2,1% | 0,2% | 0,2% |
| 41 | 46 | Skoda | 44 | 372 | -17,0% | -6,5% | 0,1% | 0,1% |
| 42 | 41 | Chrysler | 40 | 504 | 5,5% | 10,7% | 0,1% | 0,2% |
| 43 | 37 | Lifan | 33 | 718 | -65,3% | -55,6% | 0,1% | 0,3% |
| 44 | 48 | Foton | 28 | 360 | -6,7% | -63,6% | 0,1% | 0,1% |
| 45 | 47 | Porsche | 27 | 365 | -70,7% | -21,0% | 0,1% | 0,1% |
| 46 | 54 | Jaguar | 21 | 90 | 110,0% | 4,7% | 0,1% | 0,0% |
| 46 | 49 | Lexus | 21 | 276 | -12,5% | 33,3% | 0,1% | 0,1% |
| 47 | 45 | Mini | 20 | 440 | -60,8% | -20,0% | 0,1% | 0,2% |
| 48 | 50 | Tata | 14 | 143 | -39,1% | -48,2% | 0,0% | 0,1% |
| 48 | 43 | ZNA | 14 | 466 | -79,4% | -48,5% | 0,0% | 0,2% |
| 49 | 53 | ZX Auto | 12 | 101 | -33,3% | -76,3% | 0,0% | 0,0% |
| 50 | 56 | Landwind | 11 | 48 | #DIV/0! | 116,4% | 0,0% | 0,0% |
| 51 | 51 | Infiniti | 5 | 126 | #DIV/0! | #DIV/0! | 0,0% | 0,0% |
| 52 | 52 | Haima | 2 | 125 | -88,9% | -86,1% | 0,0% | 0,0% |
| 52 | 61 | Maserati | 2 | 23 | 100,0% | 35,3% | 0,0% | 0,0% |
| 53 | 57 | Iveco | 1 | 39 | -94,7% | -60,2% | 0,0% | 0,0% |
| 53 | 55 | Alfa Romeo | 1 | 70 | -97,1% | -71,2% | 0,0% | 0,0% |
| 53 | 63 | Ferrari | 1 | 7 | -66,7% | -58,8% | 0,0% | 0,0% |
| Rank Dec | Rank 2015 | Group | Sales Dec | Sales 2015 | Dec Var | 2015 Var | Share Dec | Share 2015 |
| --- | --- | --- | --- | --- | --- | --- | --- | --- |
| 1 | 1 | Hyundai-Kia | 5941 | 54121 | -0.087123540258144 | -0.15743998505464 | 0.19912854030501 | 0.19176067915757 |
| 2 | 3 | Renault-Nissan | 4423 | 31379 | 0.58872126436782 | 0.086869176682484 | 0.14824870118988 | 0.11118158111058 |
| 3 | 2 | General Motors | 2837 | 33163 | -0.45505186323473 | -0.31159961805123 | 0.095089659795542 | 0.1175026219564 |
| 4 | 4 | Suzuki | 2352 | 22087 | -0.0054968287526427 | 0.016756433273489 | 0.078833584715938 | 0.07825831231044 |
| 5 | 5 | Toyota | 2181 | 19605 | 0.0087881591119334 | -0.20168580503298 | 0.073102061337355 | 0.069464128801837 |
| 6 | 7 | Mitsubishi | 1705 | 13919 | 0.41965029142381 | -0.017019774011299 | 0.05714764538294 | 0.049317582697922 |
| 7 | 6 | PSA | 1425 | 15266 | -0.12469287469287 | -0.091796061633649 | 0.047762694821518 | 0.05409025199127 |
| 8 | 9 | Ford | 1374 | 11534 | 0.1053901850362 | -0.15228575628399 | 0.046053293112117 | 0.04086708806939 |
| 9 | 10 | Mahindra Group | 1208 | 10744 | -0.47363834422658 | -0.29951753814057 | 0.040489358136417 | 0.038067972448199 |
| 10 | 11 | FCA | 1043 | 9613.0733333333 | 0.038155275381553 | -0.27364904260879 | 0.034958940841294 | 0.034060890803783 |
| Rank Dec | Rank 2015 | Model | Sales Dec | Sales 2015 | Dec Var | 2015 Var | Share Dec | Share 2015 |
| --- | --- | --- | --- | --- | --- | --- | --- | --- |
| 1 | 1 | Hyundai Accent | 836 | 9.988 | 27,4% | -25,9% | 4,5% | 4,4% |
| 2 | 2 | Mitsubishi L200 | 833 | 9.987 | -3,7% | -3,7% | 4,5% | 4,4% |
| 3 | 3 | Kia Rio | 775 | 9.302 | 24,7% | -4,3% | 4,2% | 4,1% |
| 4 | 4 | Chevrolet Sail | 741 | 8.908 | -78,5% | -36,2% | 4,0% | 3,9% |
| 5 | 5 | Suzuki Swift | 553 | 6.641 | 15,2% | 15,3% | 3,0% | 2,9% |
| 6 | 6 | Toyota Hilux | 538 | 6.458 | 95,6% | 29,7% | 2,9% | 2,8% |
| 7 | 7 | Kia Morning | 531 | 6.368 | 2,9% | -18,9% | 2,8% | 2,8% |
| 8 | 8 | Toyota RAV4 | 417 | 5.001 | -16,0% | -16,1% | 2,2% | 2,2% |
| 9 | 9 | Ssangyong Actyon Sports | 395 | 4.742 | 42,1% | -9,6% | 2,1% | 2,1% |
| 9 | 10 | Toyota Yaris | 395 | 4.738 | -32,2% | -21,7% | 2,1% | 2,1% |
| 10 | 11 | Suzuki Grand Nomade | 340 | 4.074 | 30,8% | 30,6% | 1,8% | 1,8% |
(442)