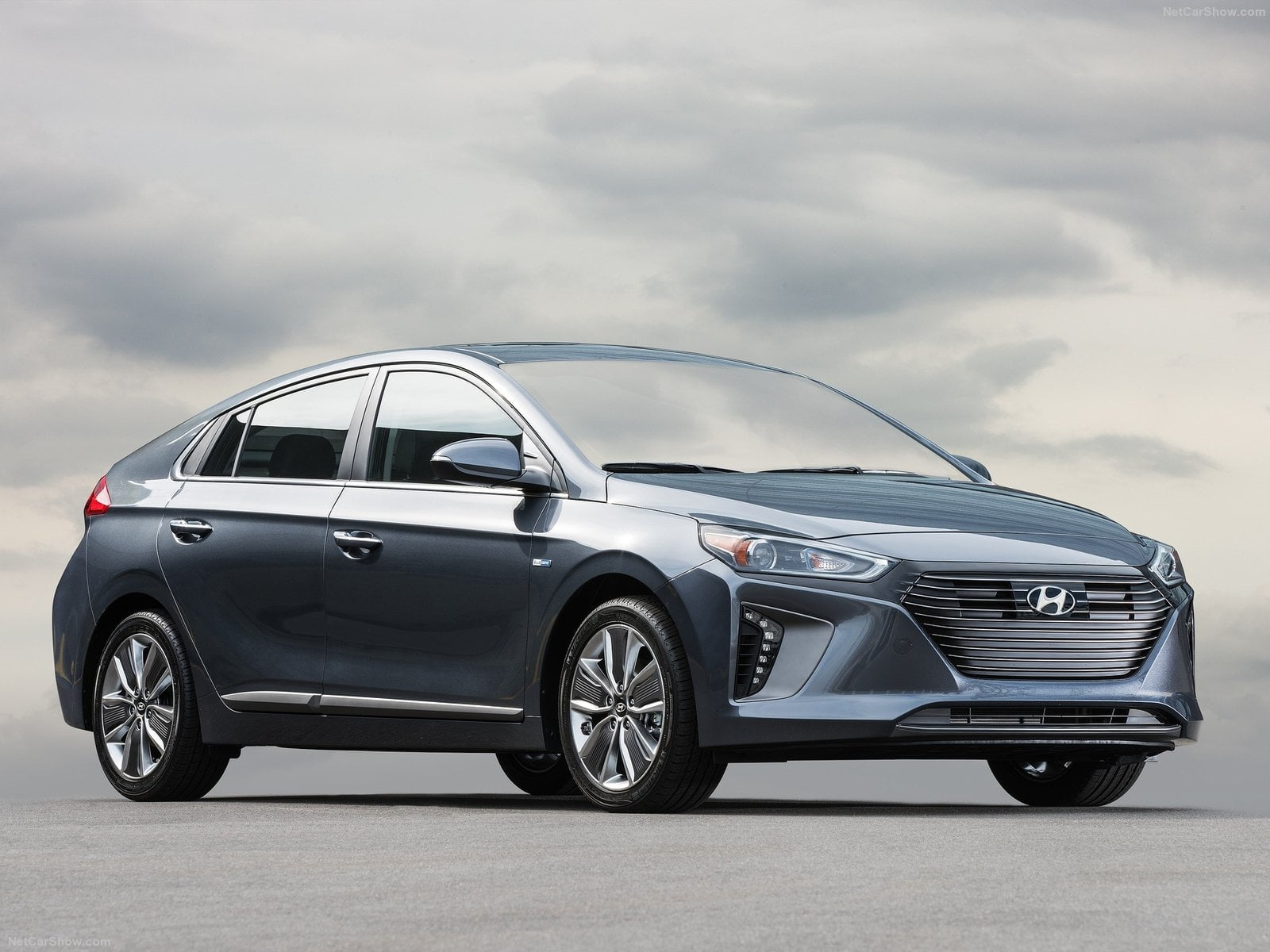 Chile Vehicles Sales in 2016 rebounded albeit the still slow economy. Chevrolet kept the leadership albeit high lost and now is challenged by Hyundai, Kia and a new raising player, Suzuki.
Chile's economy grew at moderate pace last year. Sliding copper prices dragged on the external sector and fixed investment contracted, while total consumption was resilient. Recent data were a mixed bag, but overall they point to subdued growth dynamics.
Following two years of decline due to the slow economic growth, the automotive sector started this year with encouraging data although January economic figures were reported at the slowest pace in the last five years. Indeed vehicles sales fall during 2014-2015 had followed a robust increase scored in the previous decade and the market has now wide space of improvement.
According to the data released by the ANAC, the Chilean Associations of Car Manufacturers, total new vehicles sales in January had been 25.484 and in February 21.571, respectively up 6.7% and 18.3% followed by a +7.6% scored in March with a first quarter sales at 70.108 units, up 10%.
Traditionally this market is dominated by Chevrolet while in the last years several competitors have eroded share up to finally catch the leader and an exciting duel is in place with Hyundai.
In the first quarter, Chevrolet was still on top with 6.709 sales (-31.8%) with a narrow gap over Hyundai, second with 6.498 (+1.5%) Kia, third with 6.465 (-2.3%) and the emerging brand, Suzuki, fourth with 6.025 (+17.6%).
At Manufacturers level, market leader was the Hyundai Group with year to date market share at 18.5% followed by Nissan-Renault at 11.7% and General Motor at 9.8%.
Research, Consulting, Data & Forecast Store
F2M covers intensively this market with several products developed to help any investigation required.
Market Researches in PDF are immediately available for download with study on the market since 2005 and with forecast up to the 2020.
Auto Data in EXCEL are immediately downloadable with annual sales volume, split by month, for all brands and all models distributed in the market. This year data are released year to date, but you will receive a monthly update until the year-end.
All these and more within our Chile Corner Store.
Below, you can sort our interactive tables to see data regarding Brands, Groups and Models. Please bear in mind that sales data are subject to adjustments as sources will update their information. This report is updated at the publishing date and will not be modified while the next on this subject will always have the year to date data updated.
| Rank Mar | Rank Q1 | Brand | Mar | Q1 | Mar Var | Q1 Var | Mar% | Q1% |
| --- | --- | --- | --- | --- | --- | --- | --- | --- |
| 1 | 2 | Hyundai | 2.286 | 6.498 | 49,1% | 1,5% | 9,9% | 9,3% |
| 2 | 1 | Chevrolet | 2.217 | 6.709 | -35,1% | -31,8% | 9,6% | 9,6% |
| 3 | 4 | Suzuki | 2.053 | 6.025 | 14,0% | 17,6% | 8,9% | 8,6% |
| 4 | 3 | Kia | 2.034 | 6.465 | -7,4% | -2,3% | 8,8% | 9,2% |
| 5 | 5 | Nissan | 1.723 | 5.527 | -22,8% | 12,1% | 7,5% | 7,9% |
| 6 | 6 | Toyota | 1.357 | 4.474 | 7,1% | 22,4% | 5,9% | 6,4% |
| 7 | 8 | Peugeot | 1.208 | 3.478 | 60,2% | 70,0% | 5,2% | 5,0% |
| 8 | 7 | Ford | 1.156 | 3.580 | 75,4% | 63,6% | 5,0% | 5,1% |
| 9 | 9 | Mazda | 1.047 | 3.077 | 106,9% | 53,5% | 4,5% | 4,4% |
| 10 | 10 | Mitsubishi | 921 | 2.968 | -26,5% | -1,5% | 4,0% | 4,2% |
| 11 | 11 | Renault | 913 | 2.605 | 85,6% | 114,8% | 4,0% | 3,7% |
| 12 | 12 | SsangYong | 587 | 1.550 | 27,1% | -3,7% | 2,5% | 2,2% |
| 13 | 14 | Subaru | 480 | 1.484 | 9,8% | 30,3% | 2,1% | 2,1% |
| 13 | 13 | Fiat | 480 | 1.536 | 26,6% | 71,4% | 2,1% | 2,2% |
| 14 | 16 | Volkswagen | 466 | 1.351 | 74,5% | 51,6% | 2,0% | 1,9% |
| 15 | 15 | Citroen | 431 | 1.427 | 48,6% | 69,7% | 1,9% | 2,0% |
| 16 | 17 | Mercedes | 418 | 987 | 49,3% | 10,5% | 1,8% | 1,4% |
| 17 | 23 | ChangAn | 262 | 704 | 19,6% | 18,9% | 1,1% | 1,0% |
| 18 | 20 | Chery | 260 | 792 | 26,2% | 23,8% | 1,1% | 1,1% |
| 19 | 22 | Honda | 246 | 757 | 33,7% | 41,5% | 1,1% | 1,1% |
| 20 | 19 | Great Wall | 238 | 846 | -7,8% | 14,5% | 1,0% | 1,2% |
| 21 | 18 | Mahindra | 212 | 862 | 11,0% | -26,0% | 0,9% | 1,2% |
| 22 | 25 | BMW | 208 | 625 | 13,0% | 1,0% | 0,9% | 0,9% |
| 23 | 24 | Jac | 190 | 703 | 9,2% | 21,6% | 0,8% | 1,0% |
| 24 | 30 | Dfm | 186 | 353 | 287,5% | 191,7% | 0,8% | 0,5% |
| 25 | 21 | Jeep | 150 | 774 | -12,8% | 53,7% | 0,7% | 1,1% |
| 26 | 28 | Audi | 126 | 381 | -11,3% | 8,2% | 0,5% | 0,5% |
| 27 | 27 | MG | 114 | 394 | 90,0% | 83,3% | 0,5% | 0,6% |
| 28 | 31 | GAC GONOW | 113 | 291 | -15,0% | -14,9% | 0,5% | 0,4% |
| 29 | 60 | OTHERS | 92 | (253) | 153,7% | 531,3% | 0,4% | -0,4% |
| 30 | 29 | Volvo | 88 | 380 | -26,7% | 29,7% | 0,4% | 0,5% |
| 31 | 40 | DFSK | 83 | 101 | -3,5% | -38,8% | 0,4% | 0,1% |
| 32 | 34 | Faw | 82 | 180 | 43,9% | 8,4% | 0,4% | 0,3% |
| 33 | 36 | Opel | 63 | 156 | -4,5% | -15,2% | 0,3% | 0,2% |
| 34 | 33 | Brilliance | 55 | 200 | -41,5% | -30,6% | 0,2% | 0,3% |
| 35 | 32 | Dodge | 50 | 290 | -67,5% | -57,8% | 0,2% | 0,4% |
| 35 | 35 | Geely | 50 | 168 | -52,8% | -47,3% | 0,2% | 0,2% |
| 36 | 38 | Land Rover | 48 | 109 | 60,0% | 51,4% | 0,2% | 0,2% |
| 37 | 37 | Daihatsu | 42 | 140 | -38,2% | -30,3% | 0,2% | 0,2% |
| 38 | 41 | ZNA | 41 | 94 | 0,0% | -16,8% | 0,2% | 0,1% |
| 39 | 43 | Skoda | 39 | 89 | 44,4% | -11,9% | 0,2% | 0,1% |
| 40 | 42 | Lexus | 35 | 90 | 400,0% | 109,3% | 0,2% | 0,1% |
| 41 | 47 | Porsche | 29 | 61 | -6,5% | -17,6% | 0,1% | 0,1% |
| 42 | 39 | Chrysler | 28 | 108 | -30,0% | -6,8% | 0,1% | 0,2% |
| 42 | 44 | Mini | 28 | 87 | 33,3% | 0,0% | 0,1% | 0,1% |
| 43 | 45 | Foton | 27 | 80 | -10,0% | -7,0% | 0,1% | 0,1% |
| 44 | 46 | Maxus | 18 | 69 | -62,5% | -39,5% | 0,1% | 0,1% |
| 45 | 49 | Tata | 14 | 53 | 250,0% | 76,7% | 0,1% | 0,1% |
| 46 | 53 | Alfa Romeo | 13 | 16 | 0,0% | -69,8% | 0,1% | 0,0% |
| 47 | 51 | Jaguar | 12 | 39 | 200,0% | 290,0% | 0,1% | 0,1% |
| 48 | 48 | BYD | 11 | 57 | -80,4% | -64,4% | | 0,1% |
| 49 | 26 | Dongfeng | 9 | 491 | 800,0% | 218,8% | | 0,7% |
| 50 | 52 | ZX Auto | 7 | 21 | 16,7% | 0,0% | | 0,0% |
| 51 | 50 | Lifan | 6 | 45 | -90,5% | -78,4% | | 0,1% |
| 52 | 54 | Ferrari | 2 | 6 | | | | |
| 52 | 56 | Maserati | 2 | 4 | | -50,0% | | |
| 53 | 57 | Iveco | 1 | 2 | -75,0% | -83,3% | | |
| Rank Apr | Rank 2016 | Group | Sales Apr | Sales YTD | Apr Var | YTD Var | Apr % | YTD % |
| --- | --- | --- | --- | --- | --- | --- | --- | --- |
| 1 | 1 | Renault-Nissan | 40.020 | 146.149 | -6,3% | -17,4% | 33,0% | 33,2% |
| 2 | 2 | Hyundai-Kia | 24.315 | 86.719 | -11,9% | -16,2% | 20,0% | 19,7% |
| 3 | 3 | Volkswagen | 13.981 | 49.567 | 1,0% | -12,2% | 11,5% | 11,3% |
| 4 | 4 | Toyota | 10.349 | 37.540 | 12,6% | 0,9% | 8,5% | 8,5% |
| 5 | 7 | GAZ Group | 4.830 | 14.664 | 12,2% | 9,7% | 4,0% | 3,3% |
| 6 | 5 | General Motors | 4.614 | 15.998 | -50,1% | -43,0% | 3,8% | 3,6% |
| 7 | 9 | UAZ | 4.029 | 13.495 | 1,5% | 17,9% | 3,3% | 3,1% |
| 8 | 8 | Ford | 3.876 | 13.623 | 39,1% | 73,6% | 3,2% | 3,1% |
| 9 | 6 | Mercedes Daimler | 3.732 | 14.691 | -21,8% | -16,6% | 3,1% | 3,3% |
| 10 | 10 | BMW | 2.346 | 10.062 | 14,7% | -6,2% | 1,9% | 2,3% |
(837)