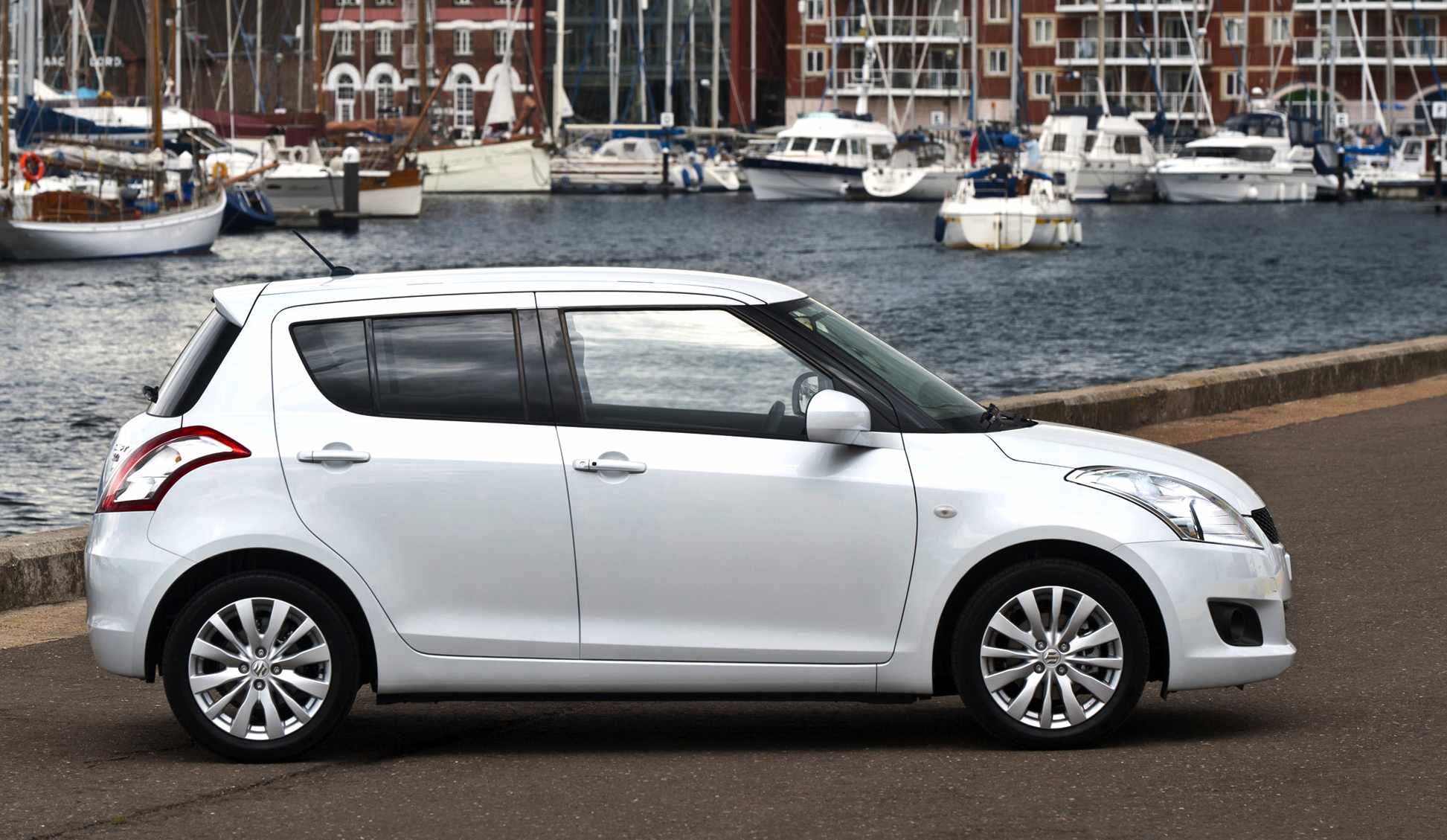 Chile Vehicles Sales fell again in May 2015, posting the 14th year on year fall out of the last 15th month. All competitors are struggling hit by lack of consumer's demand.
Economic Environment
Chile's economy accelerated in the first quarter of 2015, expanding at the fastest pace in one year. More recent data suggest that the economy remains on a solid, albeit underwhelming, growth path. Economic activity ticked up in April and consumer confidence increased in May.
On the flip side, business confidence retreated and copper prices recorded their tenth consecutive annual fall in May. In the political arena, secretary-general minister Jorge Insunza resigned after only one month in office amidst criticism over his past dealings with mining companies.
His resignation is a setback for President Michelle Bachelet, who reshuffled her cabinet last month in an attempt to regain support for her ambitious reform agenda and recover from a series of corruption scandals. Bachelet's approval ratings have fallen to an all-time low against a backdrop of corruption scandals and sluggish economic growth.
Market Outlook
Following a rapid growth with market volume more than doubled in the period 2004-2013, the market is now declining with sales down in the 2014 and in this first part of 2015.
In May 2015, accordingly with data released by ANAC, the Chilean Associations of car manufacturers, new Light Passengers Vehicles sold have been 21.184, down 16.2% from year ago, posting the 14th loss out of last 15th month.
The cumulative figures for the 2015 is almost negative with sales at 107.825, down 22.8% from the correspondent period in the 2014.
Competitive Arena
All players have lost sales from last year, starting from the market leader, Chevrolet that in the first months of the year has cumulative sales of 15.401 vehicles (-22.2%) with market share at 10.8% in May.
Second is Kia with respectively 2.259 and 11.305 sales for May and year to date, followed by Nissan in May, with 1.806 sales (-7.1) or Hyundai in the year to date with 9.486 sales (-22.1%).
Below, you can sort our interactive tables to see data regarding Brands, Groups and Models. Please bear in mind that sales data are subject to adjustments as sources will update their information. This report is updated at the publishing date and will not be modified while the next on this subject will always have the year to date data updated.
| Rank May | Rank YTD | Brand | Sales May | Sales YTD May | Var May | Var YTD May | Share Mar | Share Apr | Share May |
| --- | --- | --- | --- | --- | --- | --- | --- | --- | --- |
| 1 | 1 | Chevrolet | 2.301 | 15.401 | -34,1% | -22,2% | 15,9% | 14,1% | 10,8% |
| 2 | 2 | Kia | 2.259 | 11.305 | 1,8% | -14,1% | 10,2% | 10,5% | 10,6% |
| 3 | 4 | Nissan | 1.806 | 8.642 | -7,1% | -10,8% | 10,4% | 8,2% | 8,5% |
| 4 | 3 | Hyundai | 1.698 | 9.486 | -33,5% | -22,1% | 7,2% | 6,0% | 8,0% |
| 5 | 5 | Suzuki | 1.635 | 8.521 | -3,7% | -10,8% | 8,4% | 7,6% | 7,7% |
| 6 | 6 | Toyota | 1.369 | 6.639 | -11,0% | -43,7% | 5,9% | 7,0% | 6,4% |
| 7 | 7 | Mitsubishi | 1.161 | 5.625 | 16,9% | -10,2% | 5,8% | 6,3% | 5,5% |
| 8 | 8 | Mazda | 1.105 | 4.294 | 47,3% | -30,5% | 2,4% | 5,1% | 5,2% |
| 9 | 9 | Peugeot | 795 | 3.746 | 0,4% | -31,4% | 3,5% | 3,9% | 3,7% |
| 10 | 10 | Ford | 782 | 3.699 | -27,9% | -35,2% | 3,1% | 3,1% | 3,7% |
| 11 | 12 | Renault | 540 | 2.516 | 40,3% | -14,9% | 2,3% | 3,3% | 2,5% |
| 12 | 14 | Volkswagen | 497 | 1.688 | 30,8% | -48,7% | 1,2% | 1,3% | 2,3% |
| 13 | 11 | SsangYong | 462 | 2.599 | -29,6% | -35,3% | 2,2% | 2,3% | 2,2% |
| 14 | 13 | Subaru | 393 | 2.099 | -14,0% | -19,3% | 2,0% | 2,4% | 1,8% |
| 15 | 16 | Fiat | 373 | 1.603 | -29,5% | -46,9% | 1,8% | 1,4% | 1,8% |
| 16 | 15 | Mercedes | 327 | 1.634 | -8,7% | -31,1% | 1,3% | 1,8% | 1,5% |
| 17 | 18 | Great Wall | 314 | 1.376 | -30,5% | -49,9% | 1,2% | 1,4% | 1,5% |
| 18 | 21 | BMW | 280 | 1.089 | -33,2% | -12,1% | 0,9% | 0,8% | 1,3% |
| 19 | 20 | Chery | 233 | 1.139 | -13,7% | -50,6% | 1,0% | 1,1% | 1,1% |
| 20 | 19 | Citroen | 220 | 1.363 | -28,3% | -35,9% | 1,4% | 1,3% | 1,0% |
| 21 | 24 | Honda | 205 | 937 | -28,3% | -36,8% | 0,9% | 0,9% | 1,0% |
| 22 | 22 | ChangAn | 186 | 993 | 0,5% | -11,1% | 1,0% | 0,9% | 0,9% |
| 23 | 17 | Mahindra | 177 | 1.483 | -53,5% | -12,1% | 0,9% | 0,6% | 0,8% |
| 24 | 26 | Jeep | 163 | 837 | -1,7% | 1,3% | 0,8% | 0,7% | 0,8% |
| 25 | 31 | Dongfeng | 160 | 419 | 742,1% | 140,6% | 0,0% | 0,5% | 0,8% |
| 26 | 25 | Jac | 157 | 911 | -36,9% | -40,8% | 0,8% | 0,8% | 0,7% |
| 27 | 23 | Dodge | 136 | 963 | -57,6% | -51,5% | 0,7% | 0,6% | 0,6% |
| 28 | 27 | Audi | 125 | 604 | -39,3% | -29,3% | 0,7% | 0,5% | 0,6% |
| 29 | 33 | Opel | 115 | 381 | -8,0% | -28,1% | 0,3% | 0,4% | 0,5% |
| 30 | 28 | GAC GONOW | 114 | 550 | 714,3% | #DIV/0! | 0,6% | 0,4% | 0,5% |
| 31 | 29 | Volvo | 105 | 513 | -18,0% | -39,2% | 0,6% | 0,5% | 0,5% |
| 32 | 30 | Brilliance | 99 | 452 | -24,4% | 25,2% | 0,4% | 0,3% | 0,5% |
| 33 | 35 | DFSK | 88 | 326 | -31,3% | -60,2% | 0,4% | 0,3% | 0,4% |
| 34 | 32 | MG | 86 | 399 | 24,6% | -58,3% | 0,3% | 0,4% | 0,4% |
| 35 | 34 | Lifan | 84 | 370 | -33,9% | -54,6% | 0,3% | 0,3% | 0,4% |
| 36 | 29 | Geely | 80 | 513 | -47,0% | -45,7% | 0,5% | 0,5% | 0,4% |
| 37 | 47 | Haima | 70 | 111 | -19,5% | -86,1% | 0,1% | 0,0% | 0,3% |
| 38 | 38 | Faw | 60 | 249 | 42,9% | 115,6% | 0,3% | 0,1% | 0,3% |
| 39 | 36 | Daihatsu | 51 | 316 | -56,4% | -41,1% | 0,3% | 0,3% | 0,2% |
| 40 | 40 | ZNA | 50 | 202 | -25,4% | -55,7% | 0,2% | 0,2% | 0,2% |
| 40 | 39 | Dfm | 50 | 203 | 4,2% | -17,7% | 0,2% | 0,1% | 0,2% |
| 41 | 37 | BYD | 42 | 252 | -82,3% | -77,7% | 0,3% | 0,2% | 0,2% |
| 41 | 43 | Mini | 42 | 163 | 10,5% | -50,0% | 0,1% | 0,1% | 0,2% |
| 42 | 45 | Porsche | 39 | 146 | 62,5% | -19,6% | 0,1% | 0,1% | 0,2% |
| 42 | 41 | Chrysler | 39 | 195 | 2,9% | 1,8% | 0,2% | 0,2% | 0,2% |
| 43 | 44 | Foton | 33 | 156 | -69,4% | -79,0% | 0,1% | 0,2% | 0,2% |
| 44 | 48 | Lexus | 32 | 95 | 52,4% | 10,3% | 0,0% | 0,1% | 0,2% |
| 44 | 45 | Land Rover | 32 | 146 | -53,6% | -50,7% | 0,1% | 0,2% | 0,2% |
| 45 | 42 | Maxus | 19 | 170 | 46,2% | -23,5% | 0,2% | 0,2% | 0,1% |
| 46 | 52 | Zotye | 16 | 37 | -50,0% | -87,8% | 0,0% | 0,0% | 0,1% |
| 47 | 54 | Jaguar | 14 | 28 | 133,3% | -54,5% | 0,0% | 0,0% | 0,1% |
| 48 | 46 | Skoda | 11 | 141 | -59,3% | -17,9% | 0,1% | 0,1% | 0,1% |
| 49 | 50 | Tata | 10 | 58 | -75,0% | -66,3% | 0,0% | 0,1% | 0,0% |
| 50 | 55 | Iveco | 8 | 25 | 166,7% | -50,0% | 0,0% | 0,0% | 0,0% |
| 51 | 53 | ZX Auto | 6 | 34 | -84,6% | -85,4% | 0,0% | 0,0% | 0,0% |
| 52 | 56 | Hafei | 5 | 24 | -93,2% | -95,6% | 0,0% | 0,0% | 0,0% |
| 53 | 58 | Landwind | 3 | 13 | -25,0% | 33,3% | 0,0% | 0,0% | 0,0% |
| 53 | 49 | Alfa Romeo | 3 | 61 | -25,0% | 152,4% | 0,1% | 0,0% | 0,0% |
| 54 | 61 | Ferrari | 2 | 3 | #DIV/0! | -100,0% | 0,0% | 0,0% | 0,0% |
| 54 | 57 | GAC | 2 | 22 | #DIV/0! | #DIV/0! | 0,0% | 0,0% | 0,0% |
| 55 | 59 | Changhe | 1 | 11 | -50,0% | 71,1% | 0,0% | 0,0% | 0,0% |
| Rank May | Rank YTD | Group | Sales May | Sales YTD May | Var May | Var YTD May | Share Mar | Share Apr | Share May |
| --- | --- | --- | --- | --- | --- | --- | --- | --- | --- |
| 1 | 1 | Hyundai-Kia | 3.957 | 20.791 | -17,1% | -18,2% | 17,4% | 16,5% | 18,7% |
| 2 | 2 | General Motors | 2.416 | 15.782 | -33,2% | -22,4% | 16,2% | 14,5% | 11,4% |
| 3 | 3 | Renault-Nissan | 2.396 | 11.360 | -5,2% | -21,2% | 12,9% | 11,7% | 11,3% |
| 4 | 4 | Suzuki | 1.635 | 8.521 | -3,7% | -10,8% | 8,4% | 7,6% | 7,7% |
| 5 | 5 | Toyota | 1.452 | 7.050 | -13,4% | -43,3% | 6,3% | 7,4% | 6,9% |
| 6 | 6 | Mitsubishi | 1.161 | 5.625 | 16,9% | -10,2% | 5,8% | 6,3% | 5,5% |
| 7 | 8 | Mazda | 1.105 | 4.294 | 47,3% | -30,5% | 2,4% | 5,1% | 5,2% |
| 8 | 7 | PSA | 1.015 | 5.109 | -7,6% | -32,8% | 4,9% | 5,2% | 4,8% |
| 9 | 10 | Ford | 782 | 3.699 | -27,9% | -35,2% | 3,1% | 3,2% | 3,7% |
| 10 | 11 | FCA | 724 | 3.694 | -31,7% | -39,6% | 3,5% | 3,0% | 3,4% |
| 11 | 12 | Volkswagen | 672 | 2.579 | 5,5% | -42,1% | 2,2% | 2,1% | 3,2% |
| 12 | 9 | Mahindra Group | 639 | 4.082 | -38,4% | -27,2% | 3,0% | 2,9% | 3,0% |
| 13 | 13 | Fuji Heavy Industries | 393 | 2.099 | -14,0% | -19,3% | 2,0% | 2,5% | 1,9% |
| 14 | 14 | Mercedes Daimler | 327 | 1.634 | -8,7% | -31,1% | 1,3% | 1,8% | 1,5% |
| 15 | 16 | BMW | 322 | 1.252 | -29,5% | -19,6% | 1,0% | 1,0% | 1,5% |
| 16 | 15 | Great Wall Motors | 314 | 1.376 | -30,5% | -49,9% | 1,2% | 1,4% | 1,5% |
| 17 | 17 | Chery Automobile | 233 | 1.139 | -13,7% | -50,6% | 1,0% | 1,2% | 1,1% |
| 18 | 22 | Dongfeng Motor | 210 | 622 | 213,4% | 30,3% | 0,2% | 0,6% | 1,0% |
| 19 | 20 | Honda | 205 | 937 | -28,3% | -36,8% | 0,9% | 0,9% | 1,0% |
| 20 | 19 | ChangAn | 191 | 1.017 | -26,0% | -38,5% | 1,0% | 1,0% | 0,9% |
| 21 | 18 | Geely Group | 185 | 1.026 | -33,7% | -42,8% | 1,1% | 1,0% | 0,9% |
| 22 | 21 | JAC | 157 | 911 | -36,9% | -40,8% | 0,8% | 0,8% | 0,7% |
| 23 | 27 | FAW | 130 | 360 | 0,8% | -42,7% | 0,4% | 0,1% | 0,6% |
| 24 | 23 | GAC Group | 116 | 572 | 728,6% | #DIV/0! | 0,6% | 0,4% | 0,5% |
| 25 | 24 | SAIC | 105 | 569 | 28,0% | -50,5% | 0,5% | 0,6% | 0,5% |
| 26 | 25 | Brilliance | 99 | 476 | -40,0% | -8,0% | 0,5% | 0,3% | 0,5% |
| 27 | 28 | Dongfeng-Sokon Motor Group | 88 | 326 | -31,3% | -60,2% | 0,4% | 0,3% | 0,4% |
| 28 | 26 | Chongqing Lifan | 84 | 370 | -33,9% | -54,6% | 0,3% | 0,3% | 0,4% |
| 29 | 30 | Tata | 56 | 232 | -51,3% | -56,4% | 0,2% | 0,3% | 0,3% |
| 30 | 29 | BYD | 42 | 252 | -82,3% | -77,7% | 0,3% | 0,2% | 0,2% |
| 31 | 31 | BAIC | 33 | 156 | -69,4% | -79,0% | 0,1% | 0,2% | 0,2% |
| 32 | 33 | Zotye Auto | 16 | 37 | -50,0% | -87,8% | 0,0% | 0,0% | 0,1% |
| 33 | 34 | ZX Auto | 6 | 34 | -84,6% | -85,4% | 0,0% | 0,0% | 0,0% |
| 34 | 35 | Jiangling Motors Corporation | 3 | 13 | -25,0% | -46,7% | 0,0% | 0,0% | 0,0% |
| 35 | 36 | Changhe | 1 | 11 | -50,0% | 71,1% | 0,0% | 0,0% | 0,0% |
To know all about this market, you can read the 2015 Car Book recently published:
(441)