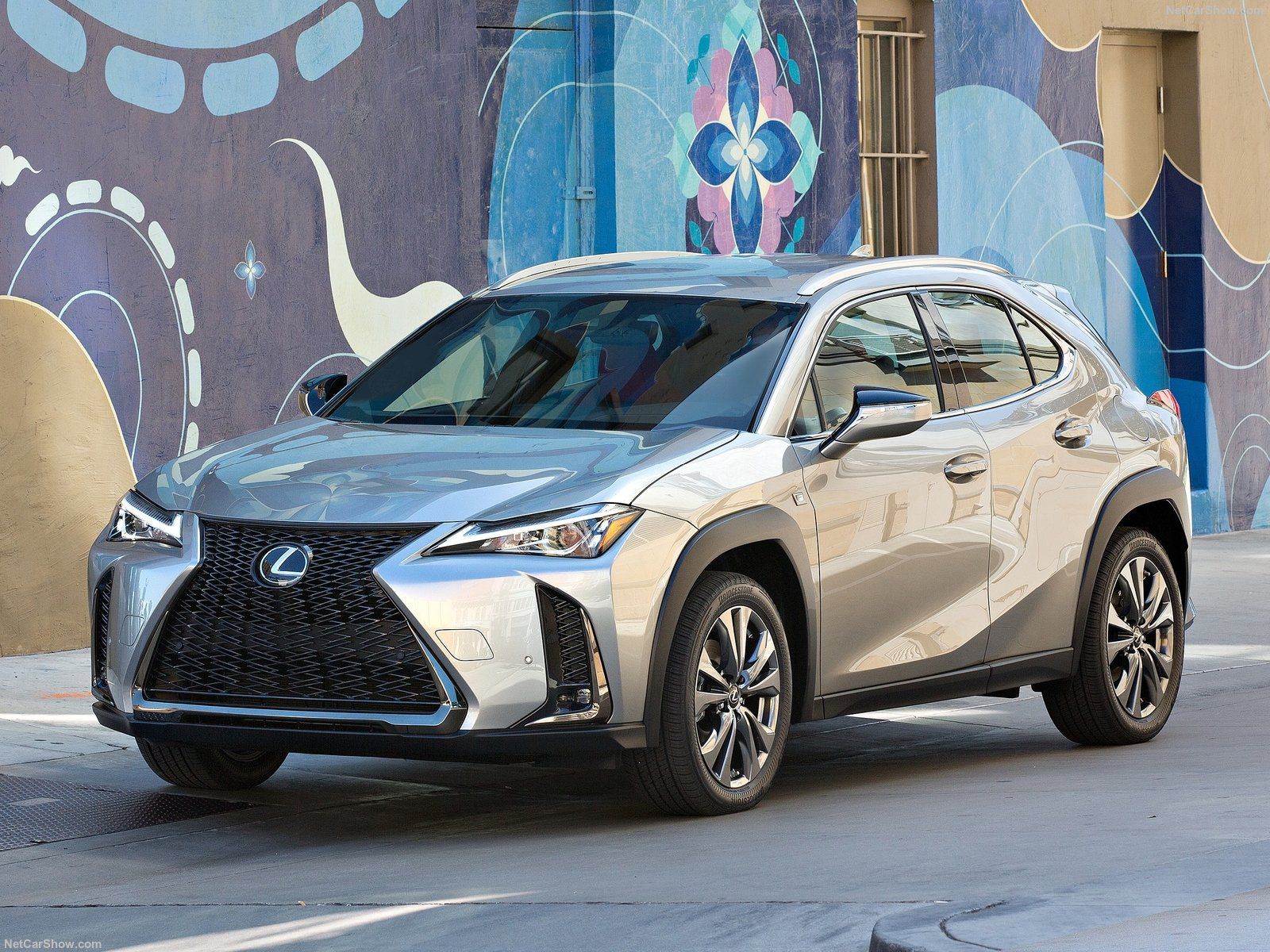 Chilean Vehicles Market in 2018 grew 15%, keeping the positive trend of recent years, ending with registrations at 417.354. Chevrolet is the new market leader, ahead of Suzuki and Hyundai. Outstanding performances were registered by Volkswagen and Jeep. 
Economic Environment
Chile economy seems to have accelerated in the fourth quarter on the back of upbeat domestic demand and a rebound of mining activity, following a disappointing third quarter. Despite pessimism among consumers, household spending benefited from a tighter labor market and easing price pressures. Supply side dynamics were less encouraging, however, with manufacturing output shrinking in November.
Growth is seen closing 2018 at 4.0%, with recent momentum offsetting the third-quarter slowdown. Looking ahead, the domestic economy is projected to decelerate somewhat in the near-term, although growth should remain slightly above potential as improving labor market dynamics and moderate inflation buttress household spending.
Market Trend
Chilean Vehicles Market hits an all time record in the 2013 when sales reached 378.000 units, before to rapidly decline, hit by the economic crisis, at 282.232 in the 2014. Then a positive path started and is still in place with 2017 jumped up 17.9%. Indeed, according to the data released by the ANAC, full year sales have been 360.822.
In the 2018 strong private demand sustained the market which has kept the momentum. Indeed, this year sales have signed a new all-time record, with 417.354 units sold. Moreover, this is the second consecutive year of double-digit growth, with sales up 15%.
| Sales 2014 | Sales 2015 | Sales 2016 | Sales 2017 | Sales 2018 | '+/- 2018 |
| --- | --- | --- | --- | --- | --- |
| 337.594 | 282.232 | 305.540 | 362.878 | 417.354 | 15,0% |
Competitive Arena
At brand-wise, the competitive landscape is almost opened with the harsh battle for the leadership among 6 brands.
Actually, the 2018 market leader is Chevrolet, back on top for the first time since 2015, with 36.166 sales (+11.7%) with 8.7% of market share.
In second place Suzuki with 33.238 (+22.6%) followed by Hyundai with 32.710 (-1.3%), Kia with 32.432 (+7.7%), Nissan with 30.535 (+6.4%), Toyota with 29.951 (+11.4%), Mazda with 19.752 (+25%), Peugeot with 19.246 (+10.6%), Ford with 18.480 (+7%) and in 10th place Volkswagen with 15.925 (+35.5%).
Research, Consulting, Data & Forecast
F2M covers intensively this market with several products developed to help any investigation required. Market Researches in PDF are immediately available for download with study on the market since 2005 and with forecast up to the 2025. AutoData in EXCEL are immediately downloadable with annual sales volume, split by month, for all brands and all models distributed in the market. This year data are released year to date, but you will receive a monthly update until the year-end.  See details within Chile Corner Store.
| Rank 2018 | Rank 2017 | | Sales 2018 | Sales 2017 | '+/- 2018 | Share 2018 |
| --- | --- | --- | --- | --- | --- | --- |
| 1 | 2 | Chevrolet | 36.166 | 32.385 | 11,7% | 8,7% |
| 2 | 5 | Suzuki | 33.238 | 27.104 | 22,6% | 8,0% |
| 3 | 1 | Hyundai | 32.710 | 33.136 | -1,3% | 7,8% |
| 4 | 3 | Kia | 32.432 | 30.103 | 7,7% | 7,8% |
| 5 | 4 | Nissan | 30.535 | 28.706 | 6,4% | 7,3% |
| 6 | 6 | Toyota | 29.951 | 26.881 | 11,4% | 7,2% |
| 7 | 9 | Mazda | 19.752 | 15.797 | 25,0% | 4,7% |
| 8 | 7 | Peugeot | 19.246 | 17.404 | 10,6% | 4,6% |
| 9 | 8 | Ford | 18.480 | 17.263 | 7,0% | 4,4% |
| 10 | 12 | Volkswagen | 15.925 | 11.756 | 35,5% | 3,8% |
| 11 | 10 | Mitsubishi | 15.720 | 13.595 | 15,6% | 3,8% |
| 12 | 11 | Renault | 13.090 | 13.447 | -2,7% | 3,1% |
| 13 | 13 | Citroen | 8.879 | 7.416 | 19,7% | 2,1% |
| 14 | 26 | Jeep | 8.373 | 3.087 | 171,2% | 2,0% |
| 15 | 18 | JAC | 8.297 | 6.102 | 36,0% | 2,0% |
| 16 | 17 | Chery | 8.261 | 6.430 | 28,5% | 2,0% |
| 17 | 15 | Subaru | 7.992 | 6.891 | 16,0% | 1,9% |
| 18 | 21 | Changan | 7.805 | 4.080 | 91,3% | 1,9% |
| 19 | 16 | SsangYong | 7.385 | 6.487 | 13,8% | 1,8% |
| 20 | 14 | Fiat | 6.862 | 7.210 | -4,8% | 1,6% |
| 21 | 20 | Great Wall | 6.691 | 5.938 | 12,7% | 1,6% |
| 22 | 19 | Mercedes | 6.548 | 5.987 | 9,4% | 1,6% |
| 23 | 27 | MG | 5.406 | 3.035 | 78,1% | 1,3% |
| 24 | 25 | Dongfeng | 5.269 | 3.254 | 61,9% | 1,3% |
| 25 | 23 | BMW | 4.289 | 3.441 | 24,6% | 1,0% |
| 26 | 22 | Honda | 4.200 | 3.647 | 15,2% | 1,0% |
| 27 | 24 | Mahindra | 3.050 | 3.348 | -8,9% | 0,7% |
| 28 | 33 | Maxus | 2.929 | 1.309 | 123,8% | 0,7% |
| 29 | 31 | Foton | 2.701 | 1.953 | 38,3% | 0,6% |
| 30 | 28 | Volvo | 2.191 | 2.010 | 9,0% | 0,5% |
| 31 | 29 | Baic | 1.922 | 2.009 | -4,3% | 0,5% |
| 32 | 32 | Audi | 1.890 | 1.918 | -1,5% | 0,5% |
| 33 | 34 | FAW | 1.275 | 1.103 | 15,6% | 0,3% |
| 34 | 35 | Brilliance | 1.015 | 807 | 25,8% | 0,2% |
| 35 | 38 | Lifan | 977 | 648 | 50,8% | 0,2% |
| 36 | 39 | Skoda | 676 | 514 | 31,5% | 0,2% |
| 37 | 45 | Opel | 661 | 211 | 213,3% | 0,2% |
| 38 | 30 | DFM | 639 | 1.969 | -67,5% | 0,2% |
| 39 | 40 | Land Rover | 588 | 474 | 24,1% | 0,1% |
| 40 | 41 | Mini | 491 | 436 | 12,6% | 0,1% |
| 41 | 43 | Lexus | 341 | 314 | 8,6% | 0,1% |
| 42 | 46 | ZNA | 331 | 210 | 57,6% | 0,1% |
| 43 | 42 | Porsche | 324 | 316 | 2,5% | 0,1% |
| 44 | 44 | Jaguar | 300 | 215 | 39,5% | 0,1% |
| 45 | 37 | Dodge | 273 | 672 | -59,4% | 0,1% |
| 46 | 49 | Mitsubishi Fuso | 186 | 78 | 138,5% | |
| 47 | 48 | DS | 126 | 141 | -10,6% | |
| 48 | 36 | Chrysler | 80 | 683 | -88,3% | |
| 49 | 50 | Proton | 59 | 51 | 15,7% | |
| 49 | 50 | Maserati | 59 | 51 | 15,7% | |
| 50 | 51 | Iveco | 48 | 47 | 2,1% | |
| Rank 2018 | Rank 2017 | | Sales 2018 | Sales 2017 | '+/- 2018 | Share 2018 |
| --- | --- | --- | --- | --- | --- | --- |
| 1 | 1 | Hyundai-Kia | 65.142 | 63.239 | 3,0% | 15,6% |
| 2 | 2 | Renault Nissan Alliance | 59.678 | 55.958 | 6,6% | 14,3% |
| 3 | 3 | General Motors | 36.166 | 32.385 | 11,7% | 8,7% |
| 4 | 5 | Suzuki | 33.238 | 27.104 | 22,6% | 8,0% |
| 5 | 4 | Toyota Group | 30.292 | 27.195 | 11,4% | 7,3% |
| 6 | 6 | P.S.A. | 28.912 | 25.172 | 14,9% | 6,9% |
| 7 | 8 | Mazda | 19.752 | 15.797 | 25,0% | 4,7% |
| 8 | 9 | Volkswagen Group | 18.815 | 14.504 | 29,7% | 4,5% |
| 9 | 7 | Ford Group | 18.480 | 17.263 | 7,0% | 4,4% |
| 10 | 10 | F.C.A. | 15.713 | 11.766 | 33,5% | 3,8% |
(191)