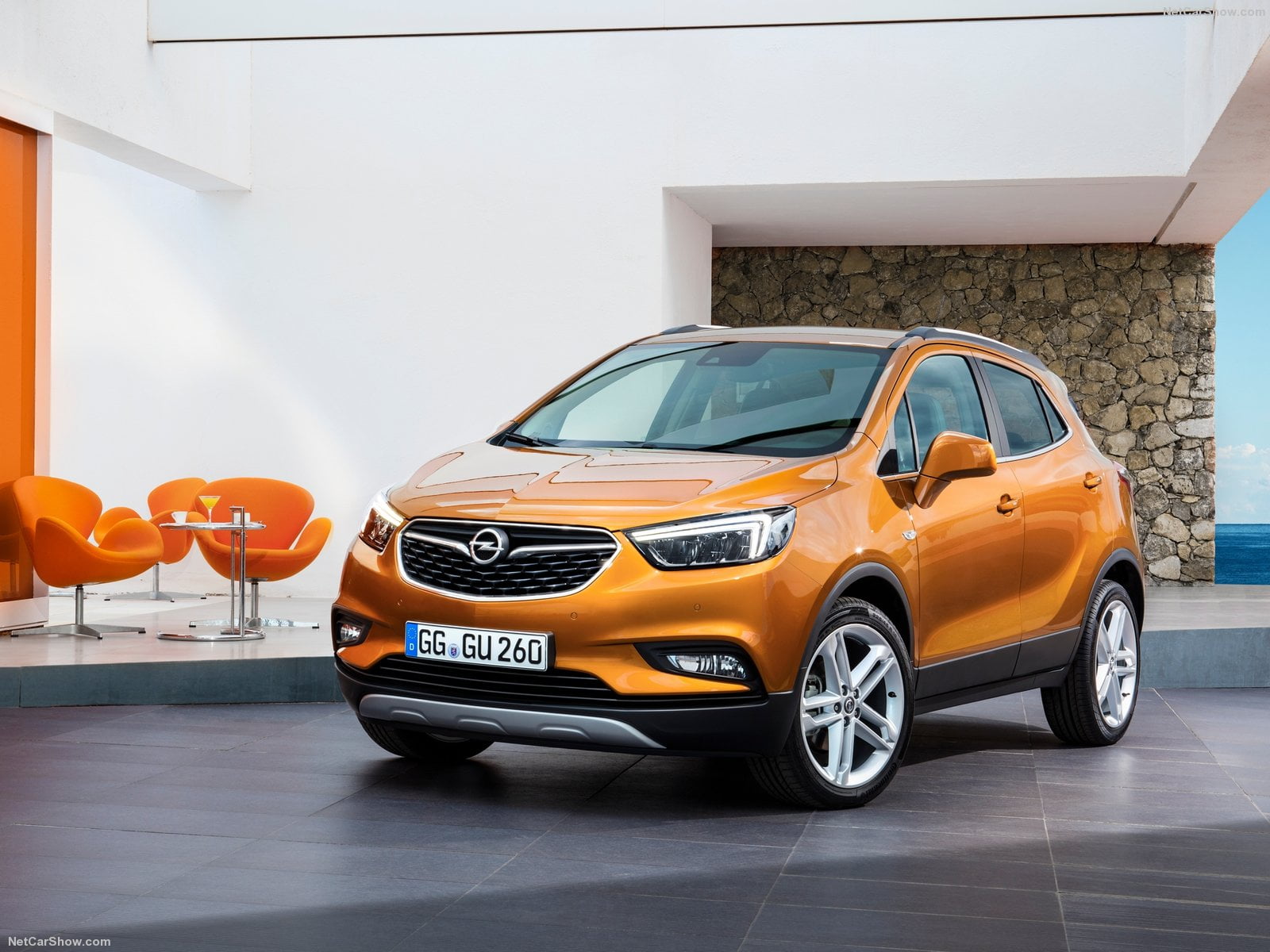 Croatia Car Market in 2015 moderately rose albeit fast economic recovery. Volkswagen, Opel and Skoda are on the podium while Volkswagen Golf was the best-selling model followed by Opel Astra and Renault Clio.
Croatia's GDP grew at its fastest pace since Q2 2008 in Q3. The reading confirms the economy's renewed strength following six years of recession. Meanwhile, the country has been in political limbo since the 8 November general elections that resulted in a hung parliament. After six weeks of negotiations, President Kolinda Grabar-Kitarovic appointed the non-party corporate executive Tihomir Oreskovic as new Prime Minister to form a government. Oreskovic had not been active politically in the past and is unknown to the public.
The government is expected to be composed of members of the conservative Croatian Democratic Union (HDZ) and the center Bridge of Independent Lists (MOST) party. The latter party was only founded in 2012 and participated in its first major elections in November. Significant uncertainty remains regarding the outcome of the ongoing talks and the future government's economic policies and stability.
During the fourth quarter of the 2015 sales of cars in Croatia had been 6.475, up 8% from the correspondent period last year keeping the recovery pace started 8 quarters ago.
According to data release by the Autonet, the car passenger's sold during the full year 2015 sales had been 34.490, up 4.3% from the previous year.
As far as light commercial vehicles, sales had been 6.982, up 26.5%.
Market leader was Volkswagen with 5.792 sales (+5.8%) followed by Opel with 3.668 (-2.5%) and Skoda with 3.072.
The best selling model was the Volkswagen Gold with 1.039 units (+4.2%) ahead of the Opel Astra with 1.548 (+10.1%) and the Renault Clio with 1.528 (+80.8).
Below, you can sort our interactive tables to see data regarding Brands, Groups and Models. Please bear in mind that sales data are subject to adjustments as sources will update their information. This report is updated at the publishing date and will not be modified while the next on this subject will always have the year to date data updated.
| Rank Dec | Rank 2015 | Brand | Dec | 2015 | Var | 2015 Var | Dec % | 2015 % |
| --- | --- | --- | --- | --- | --- | --- | --- | --- |
| 1 | 1 | Volkswagen | 355 | 5.792 | 34,0% | 5,8% | 15,1% | 16,2% |
| 7 | 2 | Opel | 128 | 3.668 | 15,3% | -2,5% | 5,4% | 10,3% |
| 6 | 3 | Skoda | 137 | 3.072 | 45,7% | -7,3% | 5,8% | 8,6% |
| 4 | 4 | Renault | 184 | 2.791 | 54,6% | 30,0% | 7,8% | 7,8% |
| 3 | 5 | Ford | 202 | 2.037 | -23,2% | 16,1% | 8,6% | 5,7% |
| 17 | 6 | Peugeot | 50 | 1.976 | -63,8% | -12,8% | 2,1% | 5,5% |
| 8 | 7 | Dacia | 122 | 1.852 | 110,3% | 81,9% | 5,2% | 5,2% |
| 16 | 8 | Kia | 56 | 1.762 | -26,3% | 44,7% | 2,4% | 4,9% |
| 11 | 9 | Citroen | 67 | 1.519 | -4,3% | -22,7% | 2,9% | 4,3% |
| 12 | 10 | Audi | 64 | 1.355 | 25,5% | 17,2% | 2,7% | 3,8% |
| 5 | 11 | Suzuki | 146 | 1.250 | 563,6% | 131,5% | 6,2% | 3,5% |
| 10 | 12 | Toyota | 97 | 1.228 | 5,4% | -19,0% | 4,1% | 3,4% |
| 13 | 13 | Mazda | 63 | 1.041 | -19,2% | -1,7% | 2,7% | 2,9% |
| 13 | 14 | BMW | 63 | 987 | 14,5% | 9,4% | 2,7% | 2,8% |
| 2 | 15 | Hyundai | 228 | 955 | 261,9% | -41,3% | 9,7% | 2,7% |
| 19 | 16 | Seat | 29 | 908 | 141,7% | 27,0% | 1,2% | 2,5% |
| 14 | 17 | Mercedes | 61 | 896 | 32,6% | 29,9% | 2,6% | 2,5% |
| 15 | 18 | Nissan | 57 | 795 | 7,5% | -19,0% | 2,4% | 2,2% |
| 9 | 19 | Fiat | 101 | 568 | 910,0% | -3,9% | 4,3% | 1,6% |
| 23 | 20 | Mitsubishi | 7 | 278 | -30,0% | 33,7% | 0,3% | 0,8% |
| 18 | 21 | Volvo | 41 | 192 | 720,0% | 9,1% | 1,7% | 0,5% |
| 21 | 22 | Honda | 15 | 189 | 36,4% | -25,3% | 0,6% | 0,5% |
| 23 | 23 | Mini | 7 | 143 | -53,3% | 31,2% | 0,3% | 0,4% |
| 20 | 24 | Smart | 26 | 114 | 766,7% | 123,5% | 1,1% | 0,3% |
| 24 | 25 | Subaru | 6 | 75 | 200,0% | 63,0% | 0,3% | 0,2% |
| 22 | 25 | Land Rover | 12 | 75 | 300,0% | 120,6% | 0,5% | 0,2% |
| 26 | 26 | Jeep | 1 | 66 | -75,0% | 43,5% | 0,0% | 0,2% |
| 23 | 27 | Porsche | 7 | 41 | 600,0% | 86,4% | 0,3% | 0,1% |
| 24 | 28 | Alfa Romeo | 6 | 37 | 500,0% | -21,3% | 0,3% | 0,1% |
| 25 | 29 | Infiniti | 3 | 18 | #DIV/0! | 350,0% | 0,1% | 0,1% |
| 24 | 30 | Lexus | 6 | 10 | #DIV/0! | 233,3% | 0,3% | 0,0% |
| 27 | 31 | Jaguar | 1 | 8 | #DIV/0! | 60,0% | 0,0% | 0,0% |
| 28 | 32 | Tesla | - | 5 | #DIV/0! | 66,7% | 0,0% | 0,0% |
| 26 | 33 | Lancia | 1 | 2 | #DIV/0! | -90,5% | 0,0% | 0,0% |
| 28 | 34 | Lada | - | 1 | #DIV/0! | -92,9% | 0,0% | 0,0% |
| 28 | 34 | Chevrolet | - | 1 | -100,0% | -99,5% | 0,0% | 0,0% |
| 28 | 34 | Cadillac | - | 1 | #DIV/0! | #DIV/0! | 0,0% | 0,0% |
| Rank Dec | Rank 2015 | Group | Dec | 2015 | Var | 2015 Var | Dec % | 2015 % |
| --- | --- | --- | --- | --- | --- | --- | --- | --- |
| 1 | 1 | Renault-Nissan | 811 | 8.824 | 35,2% | 30,6% | 29,5% | 30,3% |
| 2 | 2 | Volkswagen | 498 | 6.030 | 4,2% | 16,1% | 18,1% | 20,7% |
| 4 | 3 | PSA | 252 | 2.609 | -5,3% | 1,6% | 9,2% | 8,9% |
| 3 | 4 | Toyota | 373 | 2.546 | 13,4% | 6,1% | 13,6% | 8,7% |
| 5 | 5 | Ford | 165 | 1.906 | -12,2% | -3,3% | 6,0% | 6,5% |
| 6 | 6 | Hyundai-Kia | 140 | 1.746 | -10,8% | -2,8% | 5,1% | 6,0% |
| 7 | 7 | General Motors | 98 | 1.232 | -4,9% | 6,2% | 3,6% | 4,2% |
| 8 | 8 | BMW | 72 | 896 | -30,1% | -5,7% | 2,6% | 3,1% |
| 10 | 9 | Mazda | 59 | 600 | 25,5% | 2,7% | 2,1% | 2,1% |
| Rank Dec | Rank 2015 | Model | Sales Dec | Sales 2015 | Dec Var | 2015 Var | Share Dec | Share 2015 |
| --- | --- | --- | --- | --- | --- | --- | --- | --- |
| 4 | 1 | Volkswagen Golf | 100 | 1.939 | 37,0% | 4,2% | 6,4% | 7,0% |
| 7 | 2 | Opel Astra | 55 | 1.548 | 48,6% | 10,1% | 3,5% | 5,6% |
| 10 | 3 | Renault Clio | 42 | 1.528 | -4,5% | 80,8% | 2,7% | 5,5% |
| 5 | 4 | Skoda Octavia | 73 | 1.399 | 40,4% | -30,9% | 4,7% | 5,0% |
| 1 | 5 | Volkswagen Polo | 147 | 1.374 | 32,4% | -11,8% | 9,4% | 4,9% |
| 2 | 6 | Volkswagen Passat | 121 | 1.213 | 505,0% | 69,2% | 7,8% | 4,4% |
| 17 | 7 | Opel Corsa | 27 | 1.083 | 0,0% | -22,4% | 1,7% | 3,9% |
| 8 | 8 | Ford Focus | 51 | 1.005 | -76,7% | 50,8% | 3,3% | 3,6% |
| 10 | 9 | Dacia Sandero | 42 | 965 | 44,8% | 94,9% | 2,7% | 3,5% |
| 14 | 10 | Kia Cee'd | 30 | 857 | -14,3% | 50,6% | 1,9% | 3,1% |
| 15 | 11 | Skoda Rapid | 29 | 842 | 0,0% | 3,1% | 1,9% | 3,0% |
| 21 | 12 | Seat Leon | 15 | 647 | 0,0% | 38,2% | 1,0% | 2,3% |
| 13 | 13 | Peugeot 208 | 31 | 642 | -31,1% | -0,9% | 2,0% | 2,3% |
| 11 | 14 | Skoda Fabia | 34 | 641 | 126,7% | 123,0% | 2,2% | 2,3% |
| 20 | 15 | Dacia Duster | 20 | 623 | -50,0% | 82,8% | 1,3% | 2,2% |
| 21 | 16 | Volkswagen Up! | 15 | 619 | 0,0% | -18,7% | 1,0% | 2,2% |
| 21 | 17 | Ford Fiesta | 15 | 600 | 0,0% | -10,2% | 1,0% | 2,2% |
| 6 | 18 | Suzuki Vitara | 68 | 566 | | | 4,4% | 2,0% |
| 12 | 19 | Peugeot 308 | 32 | 545 | -23,8% | -7,2% | 2,1% | 2,0% |
| 9 | 20 | Renault Mégane | 47 | 506 | 42,4% | 10,0% | 3,0% | 1,8% |
| 14 | 21 | Mazda3 | 30 | 505 | -33,3% | -7,5% | 1,9% | 1,8% |
| 19 | 22 | Kia Rio | 21 | 480 | 0,0% | 72,0% | 1,3% | 1,7% |
| 11 | 23 | Toyota Yaris | 34 | 474 | 36,0% | -20,9% | 2,2% | 1,7% |
| 21 | 24 | Suzuki Swift | 15 | 471 | 0,0% | 57,0% | 1,0% | 1,7% |
| 21 | 25 | Audi A3 | 15 | 458 | 0,0% | 6,3% | 1,0% | 1,6% |
(326)