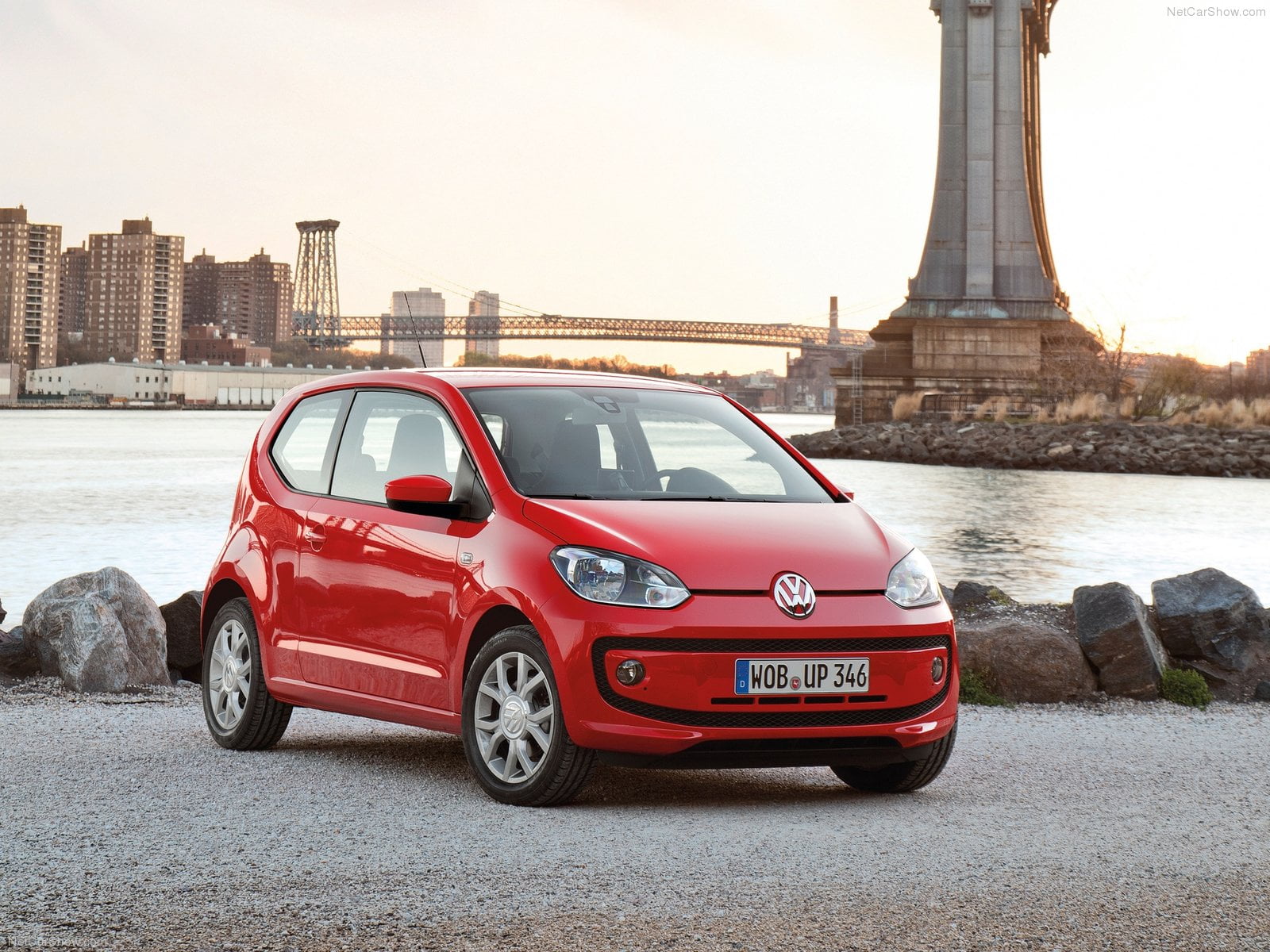 Denmark Auto Sales in Q1 2016 were fast again fueled by private consumption's. However the domestic economy failed to gain momentum and the rest of the year is foreseen weak. Volkswagen market leader.
After the new all time record in 2015 with over 200.000 sales, first time in the history, the market reported a great result in the first quarter of 2016, scoring a 5.3% up compared to the last year sustained by still strong internal demand.
However, in March consumer confidence dropped to a five-month low while business confidence remained in negative territory anticipating more difficult times for car dealers in the rest of the year.
According to data released by the Danish Car Importers Association – De Danske Bilimportører (DBI), in January car passenger's sales have been 16.436 (+2.6%), followed by an amazing February with 16.595 sales (+22.1%) and a shy March with 19.190 units (-4.0%).
In total, first quarter sales had been at the highest level ever with 52.221 units (+5.3%).
In March the leadership was hold again by Volkswagen with 2.215 sales (-1.8%) and a market share by 11.6%. In second place were Peugeot with 1.722 units (+7.6%), ahead of Ford with 1.566 (-0.3%).
In fourth place arrived Toyota with sales of 1.474 (+4.2%), followed by Renault with 1.240 (-9.0%), Skoda with 1.133 (-1.1%), Citroen with 1.119 (+6.0%) and Opel with 1.102 units (+43.1%).
The Volkswagen Up! was the best-selling model in March with 593 sales (-26.2%), ahead of the Peugeot 308 with 578 (+6.3%) and the Peugeot 208 with 530 (-3.3%). Fourth was the Toyota Aygo with 530 units (-7.5%).
Research, Consulting, Data & Forecast
F2M covers intensively this market with several products developed to help any investigation required.
Market Researches in PDF are immediately available for download with study on the market since 2005 and with forecast up to the 2022.
Auto Data in EXCEL are immediately downloadable with annual sales volume, split by month, for all brands and all models distributed in the market. This year data are released year to date, but you will receive a monthly update until the year-end.
All these and more within our  Denmark Corner Store
Below, you can sort our interactive tables to see data regarding Brands, Groups and Models. Please bear in mind that sales data are subject to adjustments as sources will update their information. This report is updated at the publishing date and will not be modified while the next on this subject will always have the year to date data updated.
| Rank Mar | Rank Q1 | Brand | Mar | Q1 | Mar Var | Q1 Var | Mar% | Q1% |
| --- | --- | --- | --- | --- | --- | --- | --- | --- |
| 1 | 1 | Volkswagen | 2.215 | 5.752 | -1,8% | 6,7% | 11,6% | 11,0% |
| 2 | 2 | Peugeot | 1.722 | 5.692 | 7,6% | -5,2% | 9,0% | 10,9% |
| 3 | 4 | Ford | 1.566 | 3.387 | -0,3% | -3,8% | 8,2% | 6,5% |
| 4 | 3 | Toyota | 1.474 | 4.498 | 4,2% | 14,5% | 7,7% | 8,6% |
| 5 | 8 | Renault | 1.240 | 2.832 | -9,0% | -8,3% | 6,5% | 5,4% |
| 6 | 5 | Skoda | 1.133 | 3.207 | -1,1% | 15,2% | 5,9% | 6,1% |
| 7 | 6 | Citroen | 1.119 | 2.879 | -6,0% | 4,9% | 5,8% | 5,5% |
| 8 | 7 | Opel | 1.102 | 2.848 | 43,1% | 48,6% | 5,7% | 5,5% |
| 9 | 10 | Hyundai | 946 | 2.413 | -4,3% | 0,8% | 4,9% | 4,6% |
| 10 | 11 | Nissan | 930 | 2.216 | -23,0% | -9,9% | 4,9% | 4,2% |
| 11 | 9 | Kia | 844 | 2.730 | 0,8% | 9,6% | 4,4% | 5,2% |
| 12 | 12 | Suzuki | 770 | 2.165 | 16,0% | 30,5% | 4,0% | 4,1% |
| 13 | 14 | Audi | 655 | 1.612 | 0,2% | 5,7% | 3,4% | 3,1% |
| 14 | 13 | Mercedes | 577 | 1.695 | 30,8% | 53,4% | 3,0% | 3,2% |
| 15 | 15 | Mazda | 512 | 1.500 | -3,9% | 41,9% | 2,7% | 2,9% |
| 16 | 20 | Honda | 343 | 827 | 74,1% | 36,2% | 1,8% | 1,6% |
| 17 | 16 | BMW | 332 | 1.015 | -27,2% | 0,8% | 1,7% | 1,9% |
| 18 | 17 | Seat | 327 | 1.010 | -17,6% | 0,8% | 1,7% | 1,9% |
| 19 | 18 | Dacia | 323 | 1.005 | -10,0% | 31,5% | 1,7% | 1,9% |
| 20 | 19 | Fiat | 268 | 828 | -37,1% | -11,3% | 1,4% | 1,6% |
| 21 | 21 | Mitsubishi | 254 | 756 | -51,9% | -54,6% | 1,3% | 1,4% |
| 22 | 22 | Volvo | 244 | 660 | -1,2% | 28,4% | 1,3% | 1,3% |
| 23 | 23 | DS | 117 | 263 | 234,3% | 369,6% | 0,6% | 0,5% |
| 24 | 24 | Mini | 61 | 160 | -15,3% | -5,9% | 0,3% | 0,3% |
| 25 | 25 | Subaru | 25 | 58 | 13,6% | -4,9% | 0,1% | 0,1% |
| 25 | 26 | Smart | 25 | 49 | -13,8% | -47,3% | 0,1% | 0,1% |
| 26 | 29 | Alfa Romeo | 12 | 23 | -42,9% | -47,7% | 0,1% | 0,0% |
| 27 | 28 | Jaguar | 8 | 35 | -66,7% | 25,0% | 0,0% | 0,1% |
| 28 | 32 | Jeep | 7 | 14 | 250,0% | 180,0% | 0,0% | 0,0% |
| 29 | 30 | Porsche | 5 | 17 | -16,7% | 30,8% | 0,0% | 0,0% |
| 29 | 31 | Land Rover | 5 | 16 | -37,5% | 6,7% | 0,0% | 0,0% |
| 30 | 27 | Tesla | 4 | 37 | -97,8% | -83,1% | 0,0% | 0,1% |
| 31 | 33 | Maserati | 2 | 2 | 100,0% | 100,0% | 0,0% | 0,0% |
| 31 | 33 | Ferrari | 2 | 2 | | | 0,0% | 0,0% |
| 32 | 34 | Chevrolet | 1 | 1 | -75,0% | -93,3% | 0,0% | 0,0% |
| 32 | 34 | Aston Martin | 1 | 1 | | | 0,0% | 0,0% |
| Rank Mar | Rank Q1 | Group | Mar | Q1 | Mar Var | Q1 Var | Mar% | Q1% |
| --- | --- | --- | --- | --- | --- | --- | --- | --- |
| 1 | 1 | Volkswagen | 4.335 | 11.598 | -2,8% | 8,2% | 22,6% | 22,2% |
| 2 | 2 | PSA | 2.958 | 8.834 | 4,7% | 0,3% | 15,4% | 16,9% |
| 3 | 3 | Renault-Nissan | 2.493 | 6.053 | -14,9% | -4,1% | 13,0% | 11,6% |
| 4 | 4 | Hyundai-Kia | 1.790 | 5.143 | -2,0% | 5,3% | 9,3% | 9,9% |
| 5 | 6 | Ford | 1.566 | 3.387 | -0,3% | -3,8% | 8,2% | 6,5% |
| 6 | 5 | Toyota | 1.474 | 4.498 | 4,2% | 14,5% | 7,7% | 8,6% |
| 7 | 7 | General Motors | 1.103 | 2.849 | 42,5% | 47,5% | 5,8% | 5,5% |
| 8 | 8 | Suzuki | 770 | 2.165 | 16,0% | 30,5% | 4,0% | 4,1% |
| 9 | 9 | Mercedes Daimler | 602 | 1.744 | 28,1% | 45,6% | 3,1% | 3,3% |
| 10 | 10 | Mazda | 512 | 1.500 | -3,9% | 41,9% | 2,7% | 2,9% |
| Rank Mar | Rank Q1 | Model | Mar | Q1 | Mar Var | Q1 Var | Mar% | Q1% |
| --- | --- | --- | --- | --- | --- | --- | --- | --- |
| 1 | 2 | Volkswagen Up! | 593 | 1.768 | -26,2% | -4,7% | 3,2% | 3,5% |
| 2 | 3 | Peugeot 308 | 578 | 1.678 | 6,3% | 18,6% | 3,1% | 3,3% |
| 3 | 1 | Peugeot 208 | 530 | 2.154 | -3,3% | 9,6% | 2,8% | 4,2% |
| 4 | 4 | Toyota Aygo | 484 | 1.562 | -7,5% | 4,3% | 2,6% | 3,1% |
| 5 | 11 | Volkswagen Golf | 457 | 1.063 | -20,1% | -22,7% | 2,4% | 2,1% |
| 6 | 15 | Hyundai i20 | 438 | 955 | 0,7% | 15,5% | 2,3% | 1,9% |
| 7 | 9 | Renault Clio | 432 | 1.132 | -1,1% | -2,2% | 2,3% | 2,2% |
| 8 | 7 | Volkswagen Polo | 415 | 1.186 | 3,0% | 7,0% | 2,2% | 2,3% |
| 9 | 8 | Nissan Qashqai | 398 | 1.133 | 5,3% | 35,9% | 2,1% | 2,2% |
| 10 | 23 | Ford Focus | 394 | 731 | 29,6% | 35,6% | 2,1% | 1,4% |
| 11 | 10 | Opel Karl | 376 | 1.118 | | | 2,0% | 2,2% |
| 12 | 17 | Ford Fiesta | 371 | 881 | -9,1% | -27,1% | 2,0% | 1,7% |
| 13 | 5 | Toyota Yaris | 368 | 1.361 | -15,6% | 3,9% | 2,0% | 2,7% |
| 14 | 25 | Volkswagen Passat | 357 | 709 | -12,3% | -6,3% | 1,9% | 1,4% |
| 15 | 6 | Peugeot 108 | 348 | 1.319 | 37,0% | -33,5% | 1,9% | 2,6% |
| 16 | 16 | Kia Rio | 342 | 944 | 22,6% | 23,9% | 1,8% | 1,9% |
| 17 | 18 | Skoda Fabia | 330 | 842 | 34,7% | 35,6% | 1,8% | 1,7% |
| 18 | 20 | Skoda Octavia | 319 | 812 | -25,6% | -20,5% | 1,7% | 1,6% |
| 19 | 39 | Nissan X-Trail | 308 | 443 | | 542,0% | 1,6% | 0,9% |
| 20 | 30 | Opel Corsa | 306 | 626 | -25,7% | -35,9% | 1,6% | 1,2% |
| 21 | 21 | Citroen C1 | 301 | 751 | -10,7% | 5,8% | 1,6% | 1,5% |
| 22 | 12 | Hyundai i10 | 298 | 1.037 | -4,8% | 6,0% | 1,6% | 2,0% |
| 23 | 22 | Toyota Auris | 297 | 747 | 55,5% | 65,6% | 1,6% | 1,5% |
| 24 | 13 | Skoda Citigo | 294 | 1.005 | -7,3% | 19,8% | 1,6% | 2,0% |
| 25 | 19 | Citroen C3 | 268 | 836 | -14,9% | 44,4% | 1,4% | 1,6% |
| 26 | 29 | Renault Captur | 264 | 652 | -33,7% | -32,8% | 1,4% | 1,3% |
| 27 | 27 | Volkswagen Touran | 257 | 697 | 542,5% | 352,6% | 1,4% | 1,4% |
| 28 | 24 | Suzuki Celerio | 252 | 715 | 149,5% | 137,5% | 1,3% | 1,4% |
| 29 | 28 | Opel Astra | 250 | 653 | 152,5% | 169,8% | 1,3% | 1,3% |
| 30 | 40 | Ford Mondeo | 248 | 436 | 57,0% | 3,6% | 1,3% | 0,9% |
| 31 | 36 | Renault Kadjar | 246 | 470 | | | 1,3% | 0,9% |
| 32 | 14 | Kia Picanto | 239 | 1.000 | -11,8% | -0,5% | 1,3% | 2,0% |
| 33 | 26 | Suzuki Vitara | 230 | 700 | 130,0% | 107,1% | 1,2% | 1,4% |
| 34 | 34 | Suzuki Swift | 203 | 510 | -20,1% | -31,3% | 1,1% | 1,0% |
| 35 | 31 | Kia Cee'd | 199 | 622 | 7,0% | 44,7% | 1,1% | 1,2% |
| 36 | 32 | Mercedes C Class | 198 | 554 | 36,6% | 15,2% | 1,1% | 1,1% |
| 37 | 35 | Audi A4 | 189 | 480 | | 86,0% | 1,0% | 0,9% |
| 38 | 33 | BMW 3 Series | 188 | 538 | 2,7% | 42,3% | 1,0% | 1,1% |
| 39 | 37 | Audi A3 | 181 | 458 | | 55,8% | 1,0% | 0,9% |
| 40 | 43 | Toyota Avensis | 173 | 372 | -30,0% | -22,8% | 0,9% | 0,7% |
To know all about this market, please consider reading the Danish Car Market Insights 2015, just published
(316)