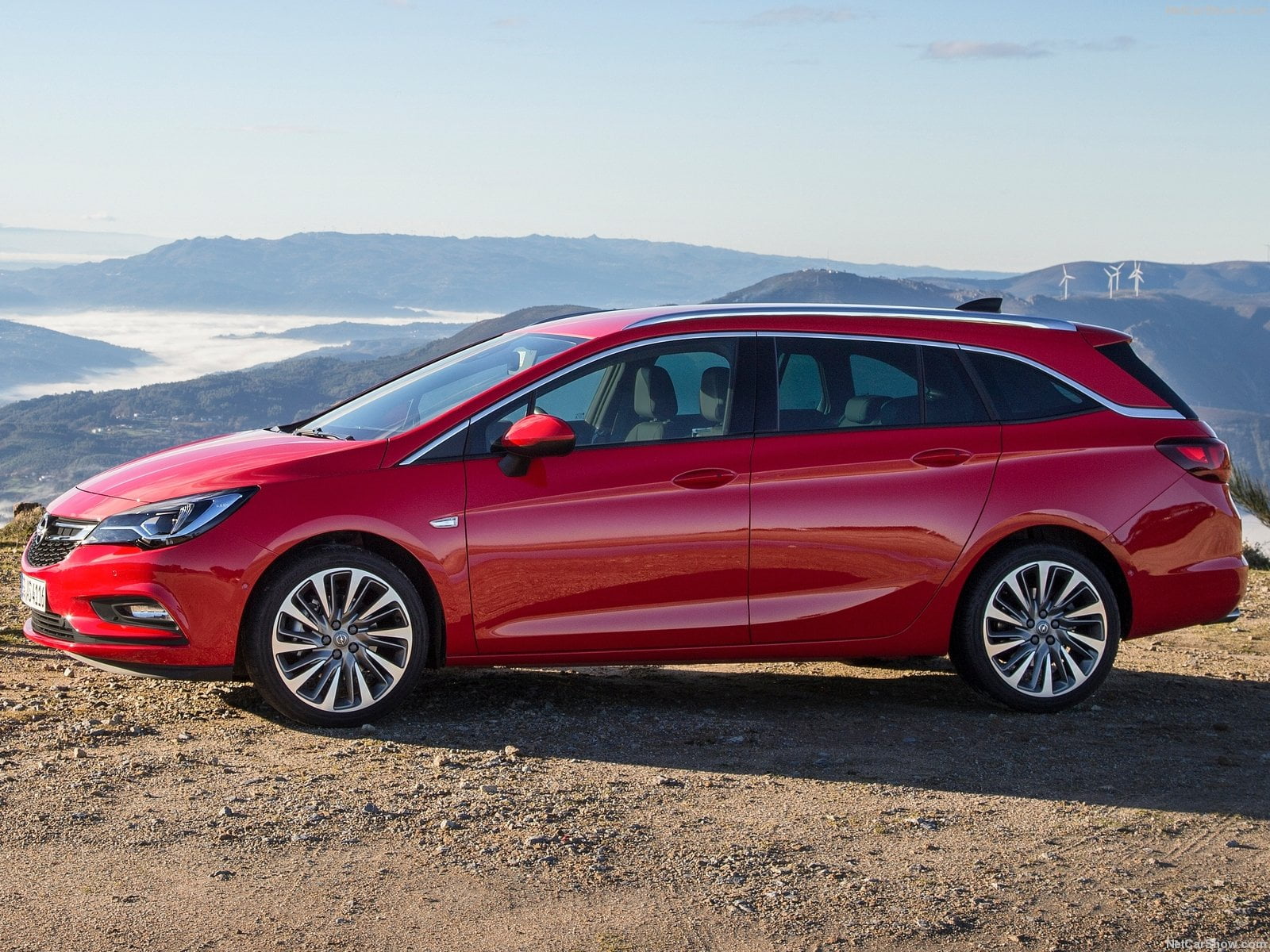 Denmark auto sales reduced the speed in the Q3 while running over the previous record. Opel shines advancing in fifth place while Volkswagen and Peugeot stand on top.
Denmark's economy expanded for a second consecutive quarter in Q2, but growth remained tepid with GDP increasing 0.5% quarter-on-quarter (Q1: +0.7% qoq). Subdued business and consumer confidence readings for August and September, respectively, suggest that sluggishness continued in Q3.
The Danish vehicles market during the Q3 reduced the speed from the first half while keeping a pace over the former all time record.
According to data released by the Danish Car Importers Association – De Danske Bilimportører (DBI), in July car passenger's sales have been 15.726 (-3.1%), followed by a moderate August with 17.414 sales (+7.8%) and a great September with 18.477 units (+3.6%).
Year to date September, the vehicles sales had been 168.498 units, improving 8.6%.
Year to date September, Volkswagen confirmed the leadership with 19.098 sales (+14.4%) and a market share of 11.3%. In second place was Peugeot with 17.108 units (+7.9%), ahead of Toyota with 13.004 (+15.7%).
In fourth place arrived Ford with sales of 11.000 (+3.3%), followed by Opel with 10.457 (+35.6%), Skoda with 10.384 (-1.0%), Renault with 9.489 (+5.0%) and Citroen with 9.486 units (-0.2%).
As far as the Car Groups performance, the leader was Volkswagen Group with 23.6% of market share, ahead of PSA with 16.1%, Renault-Nissan with 10.9% and Hyundai-Kia with 10.0%.
The Peugeot 208 led again the model ranking with 7.246 sales (+28.0%), ahead of the Volkswagen Up! with 5.023 (-16.1%) and the Peugeot 308 with 4.864 (+14.9%). Fourth was the Volkswagen Polo with 4.287 units (+18.3%).
Research, Consulting, Data & Forecast
F2M covers intensively this market with several products developed to help any investigation required.
Market Researches in PDF are immediately available for download with study on the market since 2005 and with forecast up to the 2022.
Auto Data in EXCEL are immediately downloadable with annual sales volume, split by month, for all brands and all models distributed in the market. This year data are released year to date, but you will receive a monthly update until the year-end.
All these and more within our  Denmark Corner Store
Below, you can sort our interactive tables to see data regarding Brands, Groups and Models. Please bear in mind that sales data are subject to adjustments as sources will update their information. This report is updated at the publishing date and will not be modified while the next on this subject will always have the year to date data updated.
| Rank Sept | Rank 2016 | Brand | Sales Sept | Sales 2016 | Var Sept | Var 2016 | Share Sept | Share 2016 |
| --- | --- | --- | --- | --- | --- | --- | --- | --- |
| 1 | 1 | Volkswagen | 2.331 | 19.098 | 19,4% | 14,4% | 12,6% | 11,3% |
| 2 | 2 | Peugeot | 1.982 | 17.108 | 16,3% | 7,9% | 10,7% | 10,1% |
| 3 | 6 | Skoda | 1.267 | 10.384 | -14,9% | -1,0% | 6,8% | 6,2% |
| 4 | 3 | Toyota | 1.258 | 13.004 | -6,0% | 15,7% | 6,8% | 7,7% |
| 5 | 4 | Ford | 1.170 | 11.000 | -5,5% | 3,3% | 6,3% | 6,5% |
| 6 | 5 | Opel | 1.059 | 10.457 | 0,3% | 35,6% | 5,7% | 6,2% |
| 7 | 9 | Kia | 1.050 | 8.702 | 14,0% | -1,0% | 5,7% | 5,2% |
| 8 | 11 | Suzuki | 995 | 6.967 | 42,1% | 12,8% | 5,4% | 4,1% |
| 9 | 7 | Renault | 934 | 9.489 | 8,1% | 5,0% | 5,0% | 5,6% |
| 10 | 10 | Hyundai | 837 | 8.095 | 22,2% | 7,4% | 4,5% | 4,8% |
| 11 | 8 | Citroen | 792 | 9.486 | -37,3% | -0,2% | 4,3% | 5,6% |
| 12 | 12 | Audi | 774 | 6.227 | 69,4% | 20,1% | 4,2% | 3,7% |
| 13 | 14 | Nissan | 731 | 5.850 | 4,4% | -11,3% | 4,0% | 3,5% |
| 14 | 13 | Mercedes | 690 | 6.044 | 41,4% | 48,7% | 3,7% | 3,6% |
| 15 | 17 | Seat | 454 | 4.072 | 33,9% | 25,9% | 2,5% | 2,4% |
| 16 | 16 | Mazda | 386 | 4.175 | -29,9% | 13,9% | 2,1% | 2,5% |
| 17 | 15 | BMW | 369 | 4.283 | 1,1% | 9,0% | 2,0% | 2,5% |
| 18 | 18 | Dacia | 297 | 3.033 | 59,7% | 38,3% | 1,6% | 1,8% |
| 19 | 22 | Volvo | 266 | 2.094 | -6,0% | 31,2% | 1,4% | 1,2% |
| 20 | 20 | Honda | 256 | 2.211 | 24,9% | 32,8% | 1,4% | 1,3% |
| 21 | 19 | Fiat | 206 | 2.278 | -34,4% | -17,2% | 1,1% | 1,4% |
| 22 | 21 | Mitsubishi | 202 | 2.152 | -53,5% | -45,0% | 1,1% | 1,3% |
| 23 | 24 | Mini | 43 | 556 | -8,5% | 21,4% | 0,2% | 0,3% |
| 24 | 25 | Smart | 24 | 284 | 60,0% | -9,8% | 0,1% | 0,2% |
| 25 | 26 | Jaguar | 22 | 164 | 22,2% | 80,2% | 0,1% | 0,1% |
| 26 | 28 | Tesla | 18 | 106 | -85,1% | -87,5% | 0,1% | 0,1% |
| 27 | 27 | Subaru | 15 | 155 | -40,0% | -9,9% | 0,1% | 0,1% |
| 28 | 30 | Jeep | 12 | 87 | 50,0% | 210,7% | 0,1% | 0,1% |
| 29 | 31 | Land Rover | 11 | 62 | 450,0% | 26,5% | 0,1% | 0,0% |
| 30 | 29 | Porsche | 9 | 90 | 200,0% | 95,7% | 0,0% | 0,1% |
| 31 | 23 | DS | 6 | 598 | -89,1% | 72,3% | 0,0% | 0,4% |
| 32 | 35 | SsangYong | 4 | 16 | | | 0,0% | 0,0% |
| 32 | 29 | Alfa Romeo | 4 | 90 | -71,4% | -32,8% | 0,0% | 0,1% |
| Rank Sept | Rank 2016 | Group | Sales Sept | Sales 2016 | Var Sept | Var 2016 | Share Sept | Share 2016 |
| --- | --- | --- | --- | --- | --- | --- | --- | --- |
| 1 | 1 | Volkswagen | 4.835 | 39.873 | 14,0% | 11,8% | 26,1% | 23,6% |
| 2 | 2 | PSA | 2.780 | 27.192 | -8,0% | 5,8% | 15,0% | 16,1% |
| 3 | 3 | Renault-Nissan | 1.962 | 18.372 | 12,1% | 3,1% | 10,6% | 10,9% |
| 4 | 4 | Hyundai-Kia | 1.887 | 16.797 | 17,5% | 2,9% | 10,2% | 10,0% |
| 5 | 5 | Toyota | 1.258 | 13.004 | -6,0% | 15,7% | 6,8% | 7,7% |
| 6 | 6 | Ford | 1.170 | 11.000 | -5,5% | 3,3% | 6,3% | 6,5% |
| 7 | 7 | General Motors | 1.059 | 10.460 | 0,2% | 35,3% | 5,7% | 6,2% |
| 8 | 8 | Suzuki | 995 | 6.967 | 42,1% | 12,8% | 5,4% | 4,1% |
| 9 | 9 | Mercedes Daimler | 714 | 6.328 | 41,9% | 44,5% | 3,9% | 3,8% |
| 10 | 10 | BMW | 412 | 4.839 | 0,0% | 10,3% | 2,2% | 2,9% |
| Rank Sept | Rank 2016 | Model | Sales Sept | Sales 2016 | Var Sept | Var 2016 | Share Sept | Share 2016 |
| --- | --- | --- | --- | --- | --- | --- | --- | --- |
| 1 | 1 | Peugeot 208 | 920 | 7.246 | 31,1% | 28,0% | 5,0% | 4,3% |
| 2 | 2 | Volkswagen Up! | 753 | 5.023 | 8,8% | -16,1% | 4,1% | 3,0% |
| 3 | 4 | Volkswagen Polo | 567 | 4.287 | 16,4% | 18,3% | 3,1% | 2,6% |
| 4 | 5 | Toyota Aygo | 510 | 4.183 | -13,9% | -3,0% | 2,8% | 2,5% |
| 5 | 3 | Peugeot 308 | 477 | 4.864 | -18,0% | 14,9% | 2,6% | 2,9% |
| 6 | 11 | Opel Karl | 476 | 3.313 | -11,0% | 146,1% | 2,6% | 2,0% |
| 7 | 7 | Ford Fiesta | 454 | 3.462 | 22,4% | -5,7% | 2,5% | 2,1% |
| 8 | 13 | Volkswagen Passat | 446 | 3.182 | 32,3% | 31,9% | 2,4% | 1,9% |
| 9 | 14 | Kia Rio | 429 | 3.149 | 110,3% | 8,1% | 2,4% | 1,9% |
| 10 | 17 | Skoda Octavia | 410 | 3.073 | -6,6% | -5,0% | 2,2% | 1,8% |
| 11 | 12 | Kia Picanto | 381 | 3.280 | -31,7% | -18,4% | 2,1% | 2,0% |
| 12 | 9 | Opel Astra | 358 | 3.367 | 795,0% | 296,1% | 2,0% | 2,0% |
| 13 | 6 | Toyota Yaris | 354 | 4.139 | -7,8% | 18,1% | 1,9% | 2,5% |
| 14 | 19 | Hyundai i10 | 337 | 2.828 | 33,2% | 0,1% | 1,8% | 1,7% |
| 15 | 8 | Peugeot 108 | 334 | 3.371 | 5,7% | -24,0% | 1,8% | 2,0% |
| 16 | 20 | Hyundai i20 | 330 | 2.694 | 51,4% | -7,0% | 1,8% | 1,6% |
| 17 | 10 | Volkswagen Golf | 314 | 3.325 | -20,5% | -11,7% | 1,7% | 2,0% |
| 18 | 21 | Skoda Fabia | 312 | 2.653 | -31,7% | -13,7% | 1,7% | 1,6% |
| 19 | 18 | Skoda Citigo | 307 | 2.967 | -26,9% | 4,0% | 1,7% | 1,8% |
| 20 | 16 | Nissan Qashqai | 297 | 3.138 | -16,3% | 16,7% | 1,6% | 1,9% |
| 21 | 44 | Suzuki Baleno | 277 | 1.198 | | | 1,5% | 0,7% |
| 22 | 22 | Citroen C1 | 269 | 2.646 | -9,1% | 7,9% | 1,5% | 1,6% |
| 23 | 15 | Renault Clio | 265 | 3.147 | -17,4% | -4,2% | 1,5% | 1,9% |
| 24 | 23 | Citroen C3 | 262 | 2.542 | -35,6% | 3,6% | 1,4% | 1,5% |
| 25 | 45 | Peugeot 2008 | 220 | 1.154 | 150,0% | 10,2% | 1,2% | 0,7% |
| 26 | 36 | Audi A3 | 219 | 1.491 | 85,6% | 1,9% | 1,2% | 0,9% |
| 27 | 73 | Suzuki SX4 | 215 | 599 | 258,3% | -39,1% | 1,2% | 0,4% |
| 28 | 27 | Suzuki Celerio | 202 | 2.059 | -20,2% | 23,1% | 1,1% | 1,2% |
| 28 | 31 | Mercedes C Class | 202 | 1.864 | 30,3% | 23,7% | 1,1% | 1,1% |
| 29 | 37 | Seat Mii | 199 | 1.419 | 10,6% | 5,1% | 1,1% | 0,9% |
| 30 | 102 | Renault Zoe | 195 | 307 | 119,1% | 59,9% | 1,1% | 0,2% |
| 31 | 29 | Audi A4 | 186 | 1.917 | 195,2% | 48,3% | 1,0% | 1,2% |
| 32 | 55 | Nissan X-Trail | 183 | 1.031 | 454,5% | 434,2% | 1,0% | 0,6% |
| 33 | 59 | Audi A5 | 182 | 936 | 256,9% | 162,2% | 1,0% | 0,6% |
| 34 | 24 | Volkswagen Touran | 179 | 2.240 | 2137,5% | 407,9% | 1,0% | 1,3% |
| 35 | 25 | Renault Captur | 169 | 2.102 | 7,0% | -19,9% | 0,9% | 1,3% |
| 36 | 26 | Toyota Auris | 159 | 2.100 | 17,8% | 76,0% | 0,9% | 1,3% |
| 37 | 32 | Suzuki Vitara | 154 | 1.789 | -21,8% | 33,7% | 0,8% | 1,1% |
| 38 | 38 | Suzuki Swift | 147 | 1.322 | -22,6% | -32,6% | 0,8% | 0,8% |
| 38 | 28 | Ford Focus | 147 | 2.019 | -60,5% | -15,1% | 0,8% | 1,2% |
| 39 | 35 | Kia Cee'd | 144 | 1.549 | 73,5% | 34,9% | 0,8% | 0,9% |
| 40 | 30 | BMW 3 Series | 143 | 1.898 | -16,4% | 11,7% | 0,8% | 1,1% |
(268)