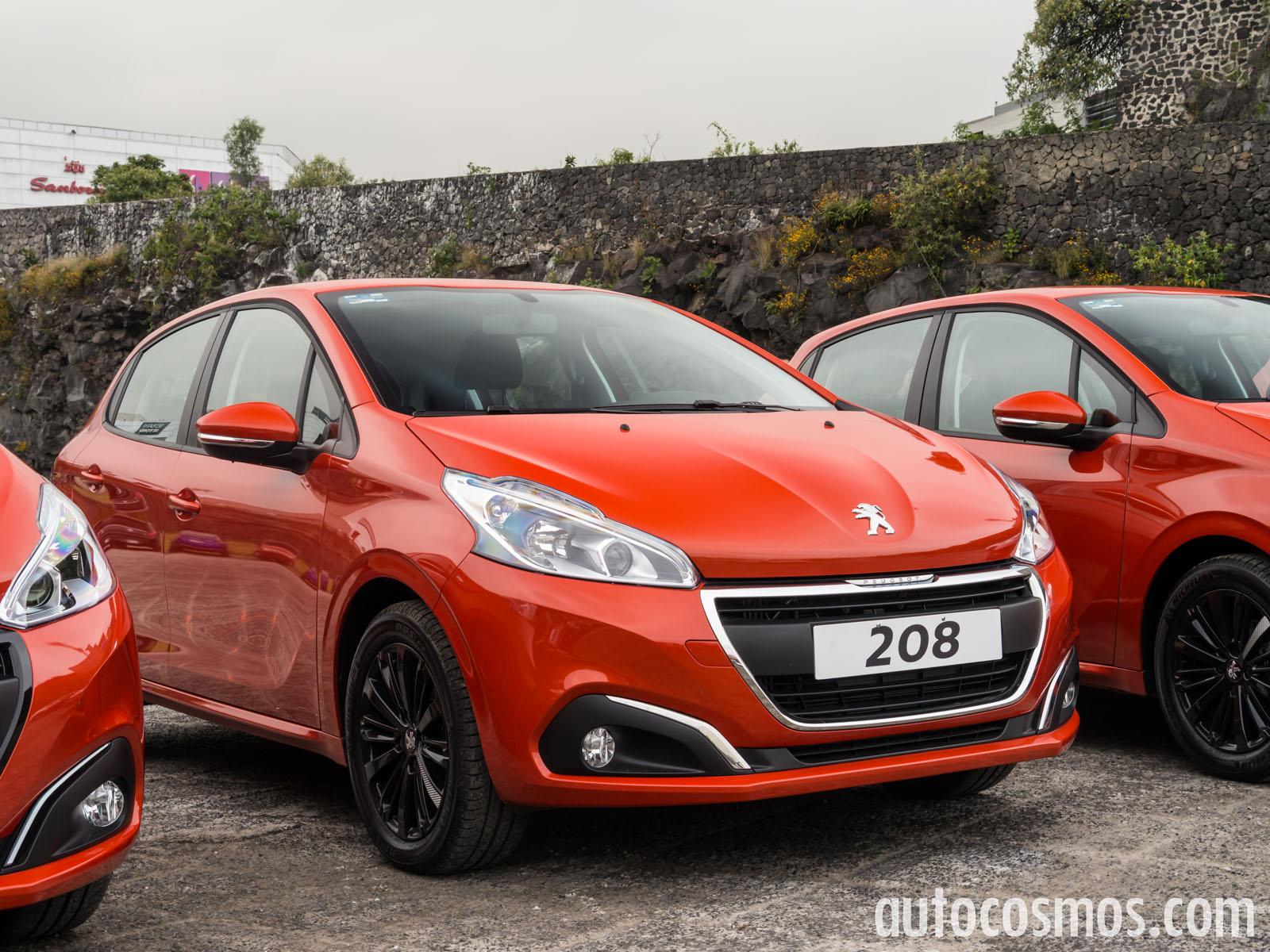 Denmark Cars Market in 2016 hit the new annual record, posting over 200.000 units for the second consecutive year. Volkswagen was on top, while Peugeot led the models list with 208 and 308.
GDP grew a seasonally-adjusted 0.4% over the previous quarter in Q3, according to a preliminary estimate, driven by a jump in government consumption and a softer drop in fixed investment. However, private consumption, Denmark's largest contributor to growth, has been slowing down since posting strong growth at the outset of the year.
Meantime, the cars market this year posted the new all time record, scoring over 12k units more than in the previous. It was the second consecutive year that the sales level outpaced 200.000 units, reaching the 6th best performance in a row.
Indeed, according to data released by the Danish Car Importers Association – De Danske Bilimportører (DBI), in December the sales had been 19.394 (+5.0%), hitting the 5th y.o.y. growth in a string.
The cars passengers sold in the first half of the 2016 kept a strong trend in double digit, while in the second semester the sales increase was less intense, for a total of 222.956 units (+7.4%).
The market leader Volkswagen sold 26.438 vehicles (+17.5%) ahead of Peugeot and Toyota, while among the highest increases there were Mercedes, Opel, Dacia, Volvo and Honda. The best performances had been reported by Jeep and Porsche, improving 197.6% and 107.8%.
Tesla hit the sharpest slowdown, losing 93.6%. Others remarkable lost reported for Mitsubishi, Alfa Romeo and Fiat.
The Peugeot 208 was the best-selling model with 9.381 units (+18.1%), while in 2nd place was the Volkswagen Up! with 7.361 (-7.5%) ahead of the Peugeot 308 with 6.135 (+10.5%).
Research, Consulting, Data & Forecast
F2M covers intensively this market with several products developed to help any investigation required.
Market Researches in PDF are immediately available for download with study on the market since 2005 and with forecast up to the 2022.
Auto Data in EXCEL are immediately downloadable with annual sales volume, split by month, for all brands and all models distributed in the market. This year data are released year to date, but you will receive a monthly update until the year-end.
All these and more within our  Denmark Corner Store
Below, you can sort our interactive tables to see data regarding Brands, Groups and Models. Please bear in mind that sales data are subject to adjustments as sources will update their information. This report is updated at the publishing date and will not be modified while the next on this subject will always have the year to date data updated.
| Rank Dec | Rank 2016 | BRAND | Sales December | Sales 2016 FY | Variation December | Variation 2016 FY | Share December | Share 2016 |
| --- | --- | --- | --- | --- | --- | --- | --- | --- |
| 2 | 1 | Volkswagen | 2.189 | 26.438 | 10,2% | 17,5% | 11,3% | 11,8% |
| 4 | 2 | Peugeot | 1.471 | 22.175 | -15,5% | 5,3% | 7,6% | 9,9% |
| 5 | 3 | Toyota | 1.330 | 16.671 | 44,3% | 12,9% | 6,9% | 7,5% |
| 1 | 4 | Renault | 2.793 | 14.557 | 98,5% | 19,8% | 14,4% | 6,5% |
| 3 | 5 | Ford | 1.482 | 14.193 | -4,6% | -0,7% | 7,6% | 6,4% |
| 7 | 6 | Opel | 1.084 | 14.152 | 12,6% | 33,2% | 5,6% | 6,3% |
| 6 | 7 | Skoda | 1.099 | 13.596 | 17,2% | 1,1% | 5,7% | 6,1% |
| 10 | 8 | Citroen | 1.046 | 12.514 | -22,3% | -4,1% | 5,4% | 5,6% |
| 12 | 9 | Kia | 641 | 11.018 | 59,9% | -0,4% | 3,3% | 4,9% |
| 14 | 10 | Hyundai | 446 | 10.196 | -24,3% | 7,1% | 2,3% | 4,6% |
| 13 | 11 | Suzuki | 451 | 8.739 | 55,5% | 10,1% | 2,3% | 3,9% |
| 9 | 12 | Audi | 1.049 | 8.636 | 7,4% | 20,7% | 5,4% | 3,9% |
| 8 | 13 | Mercedes | 1.081 | 8.631 | 20,2% | 36,2% | 5,6% | 3,9% |
| 11 | 14 | Nissan | 781 | 7.542 | 66,2% | -5,8% | 4,0% | 3,4% |
| 15 | 15 | BMW | 436 | 5.622 | -15,8% | 7,4% | 2,2% | 2,5% |
| 16 | 16 | Seat | 381 | 5.314 | -26,2% | 16,7% | 2,0% | 2,4% |
| 20 | 17 | Mazda | 226 | 5.133 | 0,9% | 7,5% | 1,2% | 2,3% |
| 17 | 18 | Dacia | 328 | 3.769 | 6,8% | 28,3% | 1,7% | 1,7% |
| 18 | 19 | Fiat | 278 | 3.055 | 25,8% | -15,2% | 1,4% | 1,4% |
| 19 | 20 | Volvo | 230 | 2.784 | -28,8% | 22,2% | 1,2% | 1,2% |
| 21 | 21 | Honda | 186 | 2.756 | -10,1% | 21,0% | 1,0% | 1,2% |
| 22 | 22 | Mitsubishi | 60 | 2.532 | -29,4% | -46,3% | 0,3% | 1,1% |
| 25 | 23 | DS | 39 | 674 | -71,9% | -0,9% | 0,2% | 0,3% |
| 27 | 24 | Mini | 22 | 666 | -68,1% | 7,9% | 0,1% | 0,3% |
| 28 | 25 | Smart | 21 | 339 | 75,0% | -6,9% | 0,1% | 0,2% |
| 30 | 26 | Jaguar | 18 | 235 | 0,0% | 71,5% | 0,1% | 0,1% |
| 29 | 27 | Subaru | 19 | 198 | 58,3% | -10,4% | 0,1% | 0,1% |
| 23 | 28 | Tesla | 59 | 176 | -95,3% | -93,6% | 0,3% | 0,1% |
| 26 | 29 | Alfa Romeo | 29 | 143 | 52,6% | -18,8% | 0,1% | 0,1% |
| 29 | 30 | Porsche | 19 | 133 | 375,0% | 107,8% | 0,1% | 0,1% |
| 32 | 31 | Jeep | 7 | 125 | 75,0% | 197,6% | 0,0% | 0,1% |
| 31 | 32 | Land Rover | 9 | 88 | 0,0% | 33,3% | 0,0% | 0,0% |
| Rank Dec | Rank 2016 | GROUP | Sales December | Sales 2016 FY | Variation December | Variation 2016 FY | Share December | Share 2016 FY |
| --- | --- | --- | --- | --- | --- | --- | --- | --- |
| 1 | 1 | Volkswagen | 4.737 | 54.120 | 7,1% | 13,4% | 24,4% | 24,3% |
| 3 | 2 | PSA | 2.556 | 35.363 | -20,8% | 1,7% | 13,2% | 15,8% |
| 2 | 3 | Renault-Nissan | 3.902 | 25.868 | 78,7% | 12,0% | 20,1% | 11,6% |
| 7 | 4 | Hyundai-Kia | 1.087 | 21.214 | 9,8% | 3,1% | 5,6% | 9,5% |
| 5 | 5 | Toyota | 1.330 | 16.671 | 44,3% | 12,9% | 6,9% | 7,5% |
| 4 | 6 | Ford | 1.482 | 14.193 | -4,6% | -0,7% | 7,6% | 6,4% |
| 8 | 7 | General Motors | 1.084 | 14.156 | 12,6% | 33,0% | 5,6% | 6,3% |
| 6 | 8 | Mercedes Daimler | 1.102 | 8.970 | 21,0% | 33,8% | 5,7% | 4,0% |
| 10 | 9 | Suzuki | 451 | 8.739 | 55,5% | 10,1% | 2,3% | 3,9% |
| 9 | 10 | BMW | 458 | 6.288 | -22,0% | 7,5% | 2,4% | 2,8% |
| Rank Dec | Rank 2016 | Model | Sales December | Sales 2016 | Variation December | Variation 2016 |
| --- | --- | --- | --- | --- | --- | --- |
| 1 | 35 | Renault Mégane | 782 | 2.112 | 651,9% | 112,5% |
| 2 | 7 | Opel Astra | 647 | 5.041 | 118,6% | 272,3% |
| 3 | 11 | Nissan Qashqai | 606 | 4.365 | 242,4% | 23,3% |
| 4 | 2 | Volkswagen Up! | 594 | 7.361 | -6,5% | -7,5% |
| 5 | 1 | Peugeot 208 | 587 | 9.381 | -35,0% | 18,1% |
| 6 | 6 | Toyota Aygo | 474 | 5.375 | 12,3% | -5,7% |
| 7 | 5 | Toyota Yaris | 450 | 5.482 | 52,5% | 17,6% |
| 8 | 4 | Volkswagen Polo | 425 | 5.857 | 38,4% | 24,3% |
| 9 | 8 | Ford Fiesta | 413 | 4.471 | 9,0% | -3,4% |
| 10 | 19 | Citroen C1 | 393 | 3.826 | 92,6% | 20,4% |
| 11 | 10 | Volkswagen Passat | 387 | 4.384 | 25,6% | 38,6% |
| 12 | 3 | Peugeot 308 | 383 | 6.135 | -22,8% | 10,5% |
| 13 | 17 | Skoda Citigo | 369 | 3.918 | 47,0% | 9,2% |
| 14 | 31 | Audi A3 | 355 | 2.307 | 49,8% | 1,4% |
| 15 | 9 | Volkswagen Golf | 348 | 4.450 | 16,0% | -4,7% |
| 16 | 33 | Renault Kadjar | 346 | 2.214 | 117,6% | 306,2% |
| 17 | 26 | Ford Focus | 310 | 2.529 | -4,6% | -18,1% |
| 18 | 38 | Mercedes E Class | 304 | 1.866 | 284,8% | 178,9% |
| 19 | 14 | Skoda Octavia | 302 | 4.078 | -7,6% | -5,0% |
| 20 | 23 | Volkswagen Touran | 289 | 2.928 | -16,5% | 145,6% |
| 21 | 20 | Skoda Fabia | 287 | 3.458 | 27,0% | -11,2% |
| 22 | 45 | Ford C-max | 278 | 1.610 | 64,5% | 19,6% |
| 23 | 27 | Mercedes C Class | 269 | 2.516 | 1,1% | 7,5% |
| 24 | 41 | Citroen C4 Cactus | 268 | 1.671 | 86,1% | -35,8% |
| 25 | 12 | Kia Picanto | 265 | 4.230 | 48,9% | -11,8% |
| 26 | 24 | Renault Captur | 254 | 2.844 | -16,2% | -53,7% |
| 27 | 29 | Audi A4 | 230 | 2.378 | -50,9% | 11,2% |
| 28 | 49 | Audi A6 | 226 | 1.398 | 88,3% | 24,8% |
| 29 | 25 | Toyota Auris | 201 | 2.659 | 154,4% | 72,6% |
| 30 | 42 | Mercedes A Class | 198 | 1.669 | 14,5% | 55,4% |
(174)