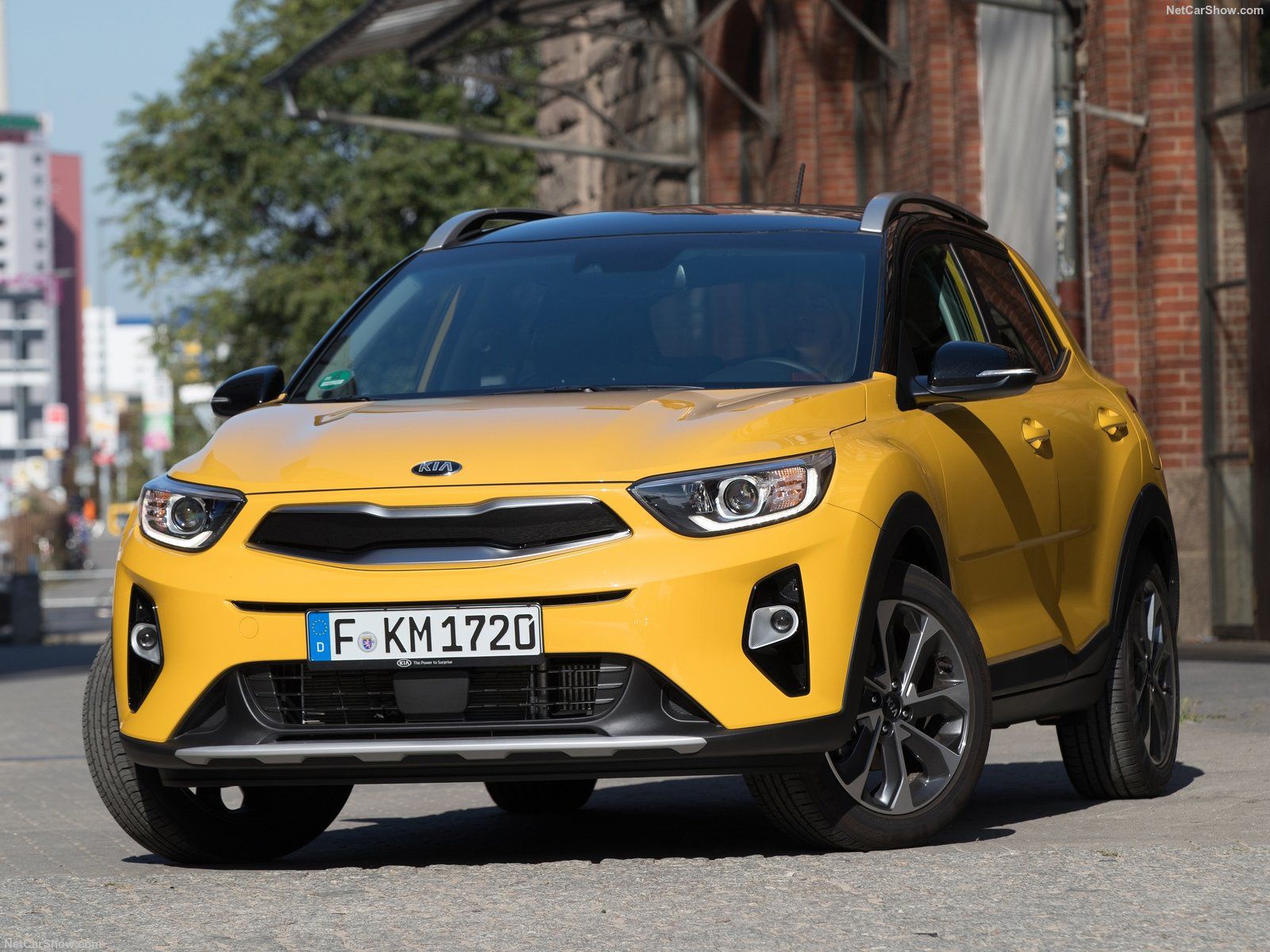 Dutch Auto Market grown 7.7% in 2018 keeping the positive tone previous year, ending the year with 446.589 sales. Volkswagen is still the market leader, ahead of Renault and Opel. The Volkswagen Polo, is the best-selling model, with an astonishing +68.5%.
Economic Environment
Dutch economic in the third quarter slowed markedly on weakening domestic demand, partly due to a high base effect. Data for the fourth quarter, meanwhile, has been largely positive. In November, the manufacturing PMI continued to point to a robust expansion in the sector. Despite this, softer growth in output and employment led the headline figure to drop from the prior month, marking the weakest improvement in business conditions in over two years. Unemployment also continued to fall to near-decade lows through October.
Economic growth is expected to decelerate next year, estimating the economy to grow 2.0%, which is down 0.1 percentage points from last month's forecast. Uncertainty over Brexit and global trade tensions remain the key downside risks to the outlook. On the other hand, a tight labor market should support private consumption and the economy is expected to be further buttressed by solid export and fixed investment growth.
Market Trend
Dutch vehicles market in recent years has reported up and down influenced by the effects of incentives for low emission vehicles, introduced and then cut, with the effect that in the 2016 sales were at 385.000, over 115.000 down from the 2012, before to recover in the following years. According to data released by the RAI Vereeniging, the Dutch Association of Car Manufacturers, in the 2018 car passenger's sales grew up at 446.589, improving by 7.7% from the 2017.
However, during the year the almost positive first half was followed by a less positive trend in the second, influenced by WLTP introduction as well, with recent months all negative and a 2019 outlook uncertain.
| Sales 2014 | Sales 2015 | Sales 2016 | Sales 2017 | Sales 2018 | '+/- 2018 |
| --- | --- | --- | --- | --- | --- |
| 388.408 | 451.625 | 385.038 | 414.548 | 446.589 | 7,7% |
Competitive Arena
On top of the competitive arena, Volkswagen was the 2018 market leader, with 50.190 cars sold, up 16.9% from the previous year.
In second place Renault with 38.447 vehicles – losing 5.6% – followed by Opel with 36.419 (+4.5%), Peugeot with 31.668 (+2.1%), Kia with 26.340 (+13.4%), Ford with 24.780 (+4.1%) and Toyota with 23.449 (-2.5%).
In eight place BMW with 20.672 (+9.8%) ahead of Skoda with 18.751 (+13.1%) and in 10th place, since October, Volvo with 16.268 (+14.1%).
At model wise, the best-selling car was the Volkswagen Polo, for the third time in its history, with 14.585 sales (+68.5%) ahead of the Renault Clio with 12.001 (+1.9%) and the Kia Picanto with 10.997 (+14.3%).
To see full data on the best-selling car in the year, please see the dedicated report here.
Research, Consulting, Data & Forecast Store
F2M covers intensively this market with several products developed to help any investigation required. Market Researches in PDF are immediately available for download with study on the market since 2005 and with forecast up to the 2025. AutoData in EXCEL are immediately downloadable with annual sales volume, split by month, for all brands and all models distributed in the market. This year data are released year to date, but you will receive a monthly update until the year-end.  See details within Netherlands Store.
| Rank 2018 | Rank 2017 | | Sales 2018 | Sales 2017 | '+/- 2018 |
| --- | --- | --- | --- | --- | --- |
| 1 | 1 | Volkswagen | 50.190 | 42.947 | 16,9% |
| 2 | 2 | Renault | 38.447 | 40.727 | -5,6% |
| 3 | 3 | Opel | 36.419 | 34.806 | 4,6% |
| 4 | 4 | Peugeot | 31.668 | 31.042 | 2,0% |
| 5 | 7 | Kia | 26.340 | 23.235 | 13,4% |
| 6 | 6 | Ford | 24.780 | 23.794 | 4,1% |
| 7 | 5 | Toyota | 23.449 | 24.059 | -2,5% |
| 8 | 8 | BMW | 20.672 | 18.827 | 9,8% |
| 9 | 9 | Skoda | 18.751 | 16.594 | 13,0% |
| 10 | 13 | Volvo | 16.268 | 14.262 | 14,1% |
| 11 | 10 | Mercedes | 15.623 | 15.835 | -1,3% |
| 12 | 15 | Nissan | 15.532 | 12.603 | 23,2% |
| 13 | 14 | Hyundai | 15.396 | 13.943 | 10,4% |
| 14 | 12 | Citroen | 13.953 | 14.296 | -2,4% |
| 15 | 11 | Audi | 13.914 | 14.607 | -4,7% |
| 16 | 16 | Suzuki | 10.526 | 10.889 | -3,3% |
| 17 | 19 | Seat | 9.836 | 8.739 | 12,6% |
| 18 | 18 | Mazda | 9.745 | 9.553 | 2,0% |
| 19 | 23 | Tesla | 8.604 | 3.288 | 161,7% |
| 20 | 17 | Fiat | 7.938 | 9.888 | -19,7% |
| 21 | 20 | Mini | 6.810 | 6.182 | 10,2% |
| 22 | 21 | Mitsubishi | 6.758 | 4.876 | 38,6% |
| 23 | 28 | Jaguar | 4.626 | 1.383 | 234,5% |
| 24 | 22 | Dacia | 4.346 | 4.443 | -2,2% |
| 25 | 24 | Land Rover | 1.667 | 1.891 | -11,8% |
| 26 | 25 | Smart | 1.649 | 1.722 | -4,2% |
| 27 | 27 | Porsche | 1.488 | 1.430 | 4,1% |
| 28 | 26 | Alfa Romeo | 1.372 | 1.714 | -20,0% |
| 29 | 29 | Honda | 1.263 | 1.367 | -7,6% |
| 30 | 32 | Jeep | 1.151 | 771 | 49,3% |
| 31 | 31 | Lexus | 955 | 925 | 3,2% |
| 32 | 30 | DS | 706 | 1.001 | -29,5% |
| 33 | 33 | Subaru | 653 | 629 | 3,8% |
| 34 | 35 | Maserati | 64 | 90 | -28,9% |
| 35 | 47 | Alpine | 52 | - | |
| 36 | 38 | Ferrari | 50 | 27 | 85,2% |
| 37 | 36 | Bentley | 46 | 52 | -11,5% |
| 38 | 34 | Infiniti | 38 | 102 | -62,7% |
| 39 | 37 | Aston Martin | 31 | 31 | 0,0% |
| 40 | 41 | Lamborghini | 19 | 8 | 137,5% |
| Rank 2018 | Rank 2017 | Model | Sales 2018 | Sales 2017 | '+/- 2018 |
| --- | --- | --- | --- | --- | --- |
| 1 | 8 | Volkswagen Polo | 14.585 | 8.654 | 68,5% |
| 2 | 1 | Renault Clio | 12.001 | 11.779 | 1,9% |
| 3 | 5 | Kia Picanto | 10.997 | 9.623 | 14,3% |
| 4 | 7 | Ford Fiesta | 10.850 | 8.755 | 23,9% |
| 5 | 4 | Opel Karl | 10.170 | 9.905 | 2,7% |
| 6 | 2 | Volkswagen Up! | 10.023 | 10.846 | -7,6% |
| 7 | 3 | Volkswagen Golf | 9.696 | 10.026 | -3,3% |
| 8 | 12 | Peugeot 108 | 8.872 | 7.111 | 24,8% |
| 9 | 9 | Renault Captur | 7.811 | 7.944 | -1,7% |
| 10 | 11 | Toyota Aygo | 7.615 | 7.457 | 2,1% |
| 11 | 6 | Opel Astra | 7.181 | 9.448 | -24,0% |
| 12 | 13 | Toyota Yaris | 6.930 | 6.935 | -0,1% |
| 13 | 10 | Renault Mégane | 6.685 | 7.723 | -13,4% |
| 14 | 16 | Skoda Octavia | 6.565 | 6.252 | 5,0% |
| 15 | 15 | Peugeot 208 | 6.522 | 6.844 | -4,7% |
| 16 | 14 | Nissan Qashqai | 6.193 | 6.891 | -10,1% |
| 17 | 18 | Ford Focus | 6.096 | 5.843 | 4,3% |
| 18 | 24 | Hyundai i10 | 5.921 | 5.163 | 14,7% |
| 19 | 27 | Kia Niro | 5.851 | 4.546 | 28,7% |
| 20 | 20 | Opel Corsa | 5.835 | 5.443 | 7,2% |
| 21 | 68 | Tesla Model S | 5.633 | 2.051 | 174,6% |
| 22 | 21 | Volkswagen Tiguan | 5.309 | 5.423 | -2,1% |
| 23 | 26 | Mercedes M Class | 4.914 | 4.915 | 0,0% |
| 24 | 28 | Toyota C-HR | 4.689 | 4.502 | 4,2% |
| 25 | 17 | Fiat 500 | 4.663 | 5.888 | -20,8% |
| 26 | 30 | Renault Twingo | 4.599 | 4.115 | 11,8% |
| 27 | 25 | Volvo V40 | 4.542 | 5.154 | -11,9% |
| 28 | 22 | Peugeot 3008 | 4.512 | 5.242 | -13,9% |
| 29 | 57 | Nissan Micra | 4.422 | 2.437 | 81,5% |
| 30 | 23 | Peugeot 2008 | 4.371 | 5.233 | -16,5% |
(40)