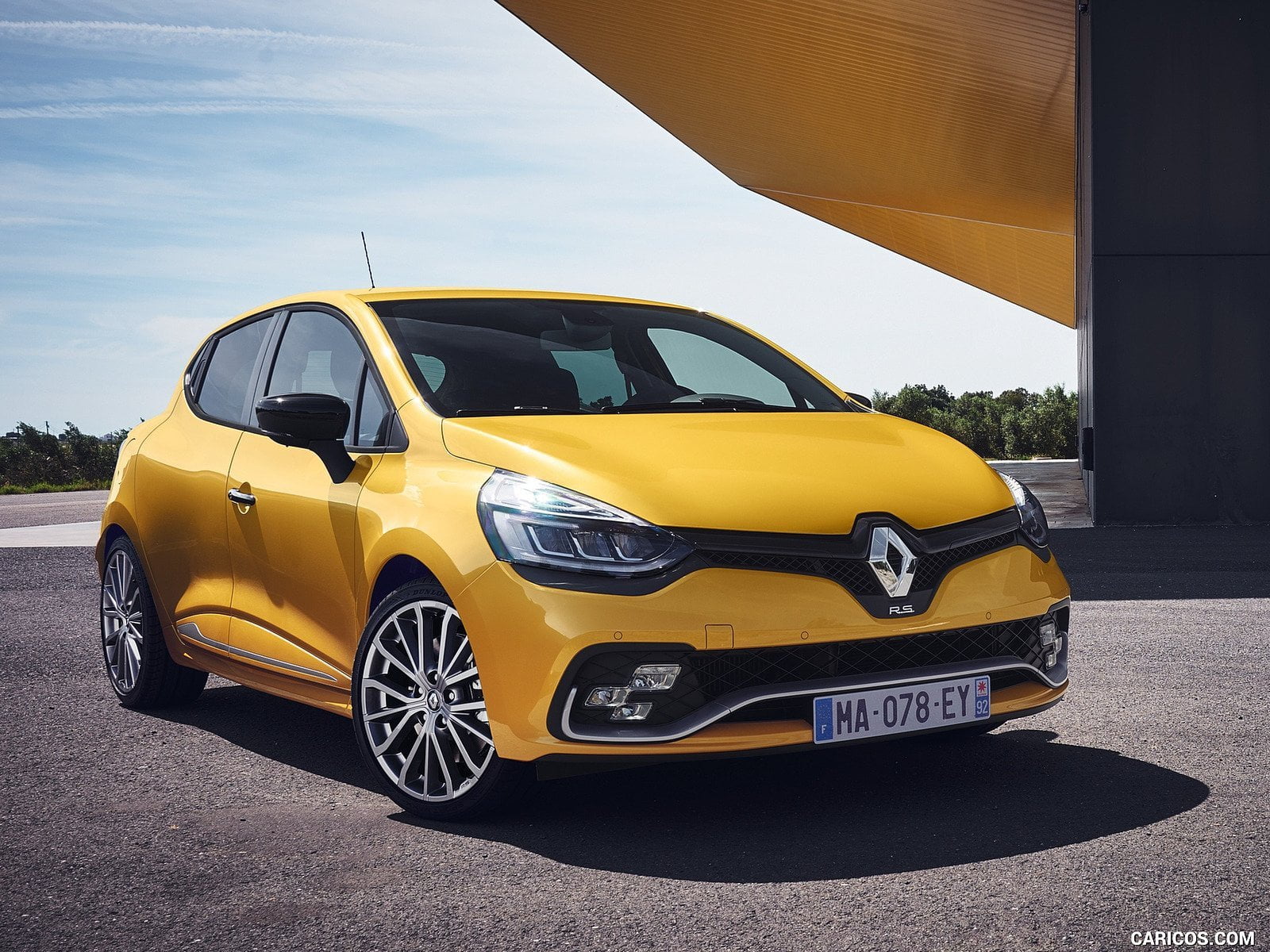 Dutch Cars Market 2016 dropped at the lowest level in the twenty-first century, below the 0.4 million units for the third time in the last twenty years, hit by "green" incentives pull ahead of previous year.
The latest monthly indicators suggest that the economic momentum has carried over into the final quarter of the year. FocusEconomics panelists see the economy expanding 1.7% in 2017, which is up 0.1 percentage points from last month's forecast. In 2018, the panel sees GDP growing 1.6%.
Meantime, the domestic cars market in 2016 dropped down in double-digit, due to the sharp slowdown recorded throughout the second semester, falling at the lowest level in the last twenty years, below the 400.000 units as only others two times in the 21st century.
According to data released by the RAI vereninging, the Dutch Association of Car Manufacturers, December was particularly negative with sales dropping 48.1% at 35.723, due to the comparison with December 2015, boosted by ends of "green" incentives.
Different trend reported for the light commercial vehicles, with sales at the best since 2008 with 70.340 units (+21.9%) with total light vehicles at 455.388 sales ranking 28th at global level, down 1 spot.
Volkswagen dominated the market with 43.819 units (-22.1%) ahead of Renault with 35.037 sales and Opel with 32.500 (+27.7%). Among the highest increases of the year there were Honda, Jaguar, Mini, Tesla and Hyundai, while the best performer was Infiniti (+151.3%).
The worst performance was reported for Mitsubishi (-61.0%) followed by Porsche, Peugeot, Volvo, DS and Citroen.
The best-selling model was the Volkswagen Golf with 10.780 units (-40.1%) followed by the Renault Clio with 10.730 (-36.8%) and the Volkswagen Polo with 9.945 (-17.8%).
To see full data on the best-selling car in the year, please see the dedicated report here.
Research, Consulting, Data & Forecast Store
F2M covers intensively this market with several products developed to help any investigation required.
Market Researches in PDF are immediately available for download with study on the market since 2005 and with forecast up to the 2022.
Auto Data in EXCEL are immediately downloadable with annual sales volume, split by month, for all brands and all models distributed in the market. This year data are released year to date, but you will receive a monthly update until the year-end.
All these and more within our Netherlands Store.
Below, you can sort our interactive tables to see data regarding Brands, Groups and Models. Please bear in mind that sales data are subject to adjustments as sources will update their information. This report is updated at the publishing date and will not be modified while the next on this subject will always have the year to date data updated.
| Rank Dec | Rank 2016 | BRAND | Sales December | Sales 2016 FY | Variation December | Variation 2016 FY | Share December | Share 2016 |
| --- | --- | --- | --- | --- | --- | --- | --- | --- |
| 1 | 1 | Volkswagen | 4.876 | 43.819 | -37,8% | -22,1% | 14,2% | 11,5% |
| 2 | 2 | Renault | 3.788 | 35.037 | -3,6% | -0,4% | 11,1% | 9,2% |
| 7 | 3 | Opel | 2.027 | 32.500 | -9,2% | 27,7% | 5,9% | 8,5% |
| 9 | 4 | Peugeot | 1.531 | 28.130 | -88,9% | -42,8% | 4,5% | 7,4% |
| 10 | 5 | Ford | 1.341 | 21.365 | -41,8% | -15,2% | 3,9% | 5,6% |
| 5 | 6 | BMW | 2.205 | 18.756 | -28,4% | -4,8% | 6,4% | 4,9% |
| 14 | 7 | Kia | 890 | 18.678 | 30,7% | 2,0% | 2,6% | 4,9% |
| 3 | 8 | Toyota | 2.557 | 18.509 | -52,3% | -21,6% | 7,5% | 4,9% |
| 4 | 9 | Mercedes | 2.484 | 15.409 | 26,1% | 0,4% | 7,3% | 4,0% |
| 11 | 10 | Skoda | 1.313 | 15.346 | -30,0% | 3,1% | 3,8% | 4,0% |
| 6 | 11 | Audi | 2.074 | 14.712 | -22,6% | -14,6% | 6,1% | 3,9% |
| 8 | 12 | Volvo | 1.962 | 14.470 | -73,8% | -42,4% | 5,7% | 3,8% |
| 15 | 13 | Citroen | 656 | 13.053 | -66,9% | -32,7% | 1,9% | 3,4% |
| 15 | 14 | Hyundai | 656 | 12.830 | -31,6% | 13,0% | 1,9% | 3,4% |
| 13 | 15 | Nissan | 983 | 12.422 | 66,0% | -3,1% | 2,9% | 3,3% |
| 16 | 16 | Fiat | 511 | 10.769 | -63,9% | -12,9% | 1,5% | 2,8% |
| 17 | 17 | Mazda | 510 | 8.781 | -27,7% | 5,4% | 1,5% | 2,3% |
| 18 | 18 | Suzuki | 479 | 8.506 | 35,3% | -16,8% | 1,4% | 2,2% |
| 19 | 19 | Seat | 473 | 8.447 | -49,0% | -1,1% | 1,4% | 2,2% |
| 22 | 20 | Mini | 298 | 5.777 | 13,7% | 18,4% | 0,9% | 1,5% |
| 12 | 21 | Mitsubishi | 1.257 | 5.629 | -66,9% | -61,0% | 3,7% | 1,5% |
| 21 | 22 | Dacia | 335 | 4.217 | -14,3% | 6,8% | 1,0% | 1,1% |
| 20 | 23 | Tesla | 368 | 2.120 | 95,7% | 17,7% | 1,1% | 0,6% |
| 26 | 24 | Honda | 40 | 1.718 | -64,6% | 32,3% | 0,1% | 0,5% |
| | 25 | Land Rover | | 1.623 | -100,0% | 4,2% | 0,0% | 0,4% |
| 23 | 26 | Smart | 289 | 1.604 | 224,7% | 6,4% | 0,8% | 0,4% |
| 27 | 27 | Jaguar | 35 | 1.185 | -76,8% | 30,7% | 0,1% | 0,3% |
| 32 | 28 | Porsche | 19 | 1.162 | -92,9% | -46,1% | 0,1% | 0,3% |
| 28 | 29 | DS | 34 | 1.115 | -84,3% | -34,7% | 0,1% | 0,3% |
| 24 | 30 | Alfa Romeo | 111 | 998 | 52,1% | -5,1% | 0,3% | 0,3% |
| 25 | 31 | Lexus | 53 | 872 | -89,4% | -54,9% | 0,2% | 0,2% |
| 31 | 32 | Subaru | 21 | 728 | -41,7% | -8,8% | 0,1% | 0,2% |
| 29 | 33 | Jeep | 25 | 628 | 0,0% | -21,0% | 0,1% | 0,2% |
| 33 | 34 | Infiniti | 6 | 201 | -53,8% | 151,3% | | 0,1% |
| 30 | 35 | Lancia | 22 | 110 | 22,2% | -32,1% | 0,1% | |
| | 36 | Maserati | | 59 | #DIV/0! | -4,8% | | |
| 35 | 37 | Ferrari | 1 | 43 | #DIV/0! | 48,3% | | |
| 35 | 38 | Bentley | 1 | 38 | #DIV/0! | 8,6% | | |
| | 39 | Rolls-Royce | | 14 | -100,0% | 100,0% | | |
| 34 | 40 | Aston Martin | 2 | 11 | 100,0% | 0,0% | | |
| Rank Dec | Rank 2016 | GROUP | Sales December | Sales 2016 FY | Variation December | Variation 2016 FY | Share December | Share 2016 FY |
| --- | --- | --- | --- | --- | --- | --- | --- | --- |
| 1 | 1 | Volkswagen | 8.756 | 83.533 | -35,6% | -15,7% | 25,6% | 21,9% |
| 2 | 2 | Renault-Nissan | 5.112 | 51.877 | 3,8% | -0,3% | 14,9% | 13,6% |
| 6 | 3 | PSA | 2.221 | 42.298 | -86,1% | -39,8% | 6,5% | 11,1% |
| 7 | 4 | General Motors | 2.027 | 32.504 | -9,2% | 27,7% | 5,9% | 8,5% |
| 9 | 5 | Hyundai-Kia | 1.546 | 31.508 | -5,7% | 6,2% | 4,5% | 8,3% |
| 5 | 6 | BMW | 2.503 | 24.547 | -25,1% | -0,2% | 7,3% | 6,4% |
| 10 | 7 | Ford | 1.341 | 21.365 | -41,8% | -15,2% | 3,9% | 5,6% |
| 4 | 8 | Toyota | 2.610 | 19.381 | -55,5% | -24,1% | 7,6% | 5,1% |
| 3 | 9 | Mercedes Daimler | 2.773 | 17.013 | 34,7% | 0,9% | 8,1% | 4,5% |
| 8 | 10 | Geely Group | 1.962 | 14.470 | -73,8% | -42,4% | 5,7% | 3,8% |
| Rank Dec | Rank 2016 | Model | Sales December | Sales 2016 | Variation December | Variation 2016 |
| --- | --- | --- | --- | --- | --- | --- |
| 1 | 9 | Volkswagen Passat | 2.907 | 8.022 | 1,0% | -25,7% |
| 2 | 20 | BMW 3 Series | 1.211 | 5.345 | 129,4% | 34,3% |
| 3 | 1 | Volkswagen Golf | 1.179 | 10.780 | -63,7% | -40,1% |
| 4 | 2 | Renault Clio | 1.159 | 10.730 | -51,9% | -36,8% |
| 5 | 64 | Mitsubishi Outlander | 1.077 | 1.862 | -70,9% | -80,2% |
| 6 | 66 | Audi Q7 | 921 | 1.753 | 11412,5% | 780,9% |
| 7 | 32 | Mercedes C Class | 913 | 3.660 | -36,0% | -43,1% |
| 8 | 4 | Opel Astra | 855 | 9.893 | 135,5% | 181,9% |
| 9 | 45 | Volvo XC90 | 813 | 2.759 | -46,1% | -0,4% |
| 10 | 27 | Renault Mégane | 801 | 4.140 | 246,8% | 91,8% |
| 11 | 14 | Toyota Aygo | 790 | 6.442 | 16,5% | 6,8% |
| 12 | 54 | Mercedes E Class | 785 | 2.260 | 812,8% | 113,0% |
| 13 | 16 | Toyota Yaris | 777 | 6.128 | -10,3% | -2,7% |
| 14 | 25 | Audi A3 | 744 | 4.582 | -55,1% | -45,9% |
| 15 | 43 | Volvo V60 | 700 | 2.911 | -60,7% | -56,1% |
| 16 | 21 | Skoda Octavia | 668 | 5.324 | -22,1% | -10,4% |
| 17 | 10 | Renault Captur | 663 | 7.853 | 40,5% | 1,7% |
| 18 | 6 | Ford Fiesta | 554 | 8.345 | -21,9% | -6,9% |
| 19 | 109 | Toyota C-HR | 549 | 729 | | |
| 20 | 28 | Renault Kadjar | 473 | 4.000 | 58,2% | 220,0% |
| 21 | 23 | Renault Twingo | 425 | 4.913 | 0,5% | -2,4% |
| 22 | 17 | Nissan Qashqai | 424 | 5.914 | 0,5% | -13,6% |
| 22 | 22 | Peugeot 308 | 424 | 5.021 | -96,5% | -82,6% |
| 23 | 7 | Peugeot 108 | 406 | 8.246 | 44,0% | 9,2% |
| 24 | 36 | BMW 2 Series Active Tourer | 400 | 3.325 | -20,6% | -8,6% |
| 25 | 3 | Volkswagen Polo | 387 | 9.945 | -43,3% | -17,8% |
| 26 | 26 | Volvo V40 | 353 | 4.576 | -91,0% | -59,8% |
| 27 | 34 | Citroen C3 | 347 | 3.420 | 94,9% | -0,5% |
| 28 | 13 | Opel Corsa | 343 | 6.683 | -36,5% | -5,6% |
| 29 | 24 | Ford Focus | 337 | 4.624 | -38,5% | -22,4% |
| 30 | 8 | Kia Picanto | 333 | 8.216 | -28,4% | -7,3% |
| 31 | 12 | Opel Karl | 329 | 7.499 | -34,7% | 141,7% |
| 32 | 44 | Toyota Auris | 324 | 2.856 | -91,3% | -68,1% |
| 33 | 74 | Kia Niro | 270 | 1.611 | | |
| 34 | 84 | Smart Forfour | 257 | 1.270 | 206,0% | 20,3% |
| 35 | 15 | Fiat 500 | 254 | 6.215 | -68,3% | 1,3% |
| 36 | 31 | Skoda Fabia | 250 | 3.725 | -5,7% | 6,9% |
| 37 | 38 | Skoda Superb | 247 | 3.068 | -53,9% | 70,3% |
| 38 | 18 | Hyundai i10 | 230 | 5.814 | 3,6% | 23,3% |
| 39 | 19 | Peugeot 2008 | 227 | 5.430 | 14,1% | 54,8% |
| 40 | 70 | Tesla Model S | 222 | 1.693 | -4,3% | -6,0% |
(137)