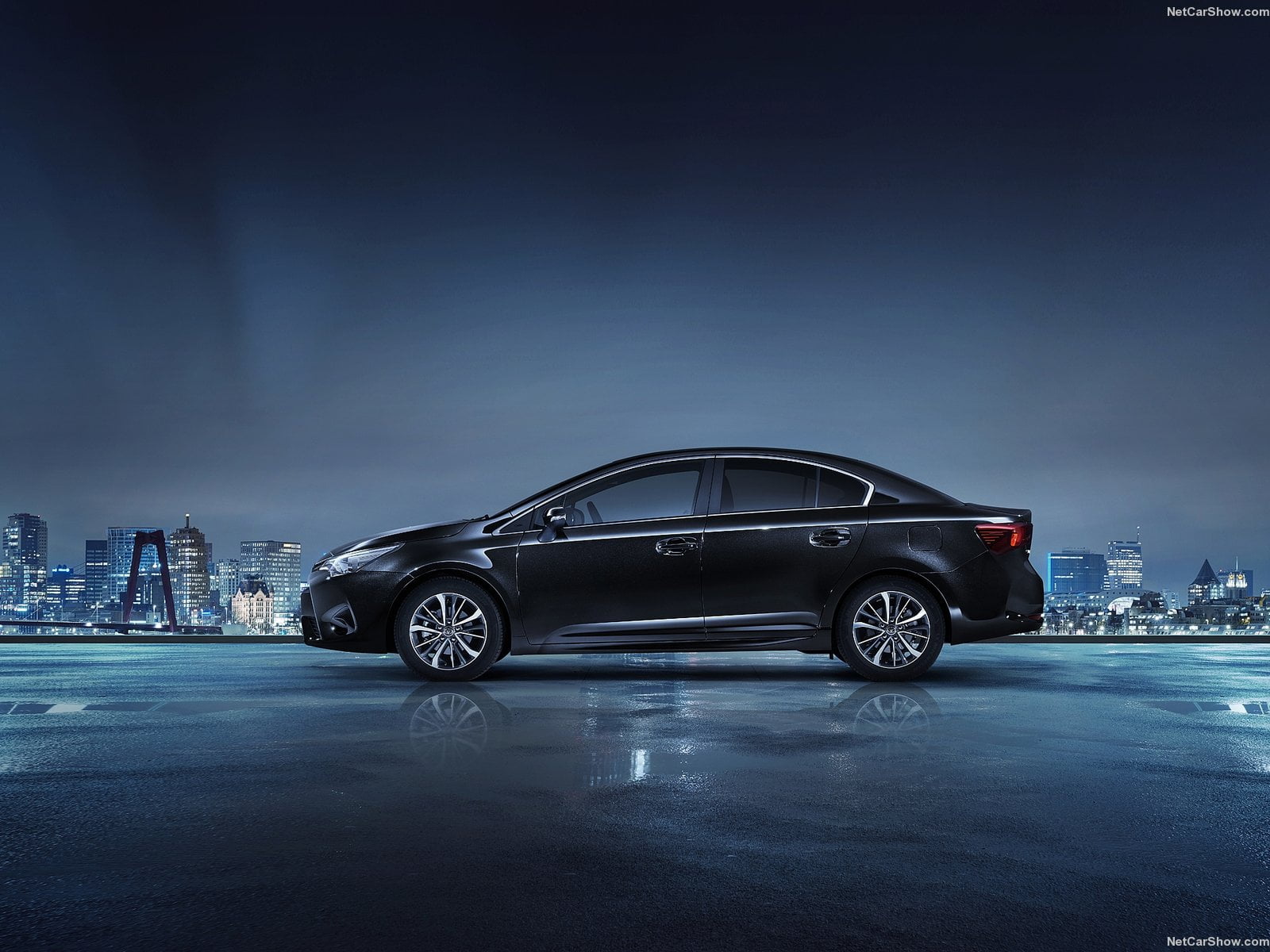 Estonia Autos figures almost positive in the first half 2016 despite mixed results reported for the economic performance Avensis and Auris sales moved Toyota up on top of the market.
Estonia's economic performance showed mixed results over the course of Q2 after posting solid growth in Q1. On the one hand, business confidence increased steadily through June and imports clocked double digit growth in May—a first in over three years and an indication of improving domestic conditions.
On the other hand, consumer confidence worsened and industrial production resumed its fall in May after a brief return to growth in April. On the structural side, a recent IMF report highlighted how the emigration of skilled workers from Eastern Europe, including Estonia, was accelerating adverse demographic trends, stifling competitiveness and keeping potential output across Eastern Europe low.
After the slight decline in sales throughout the 2015, this year the new car passenger's market is growing since the start.
According to data released by the Estonian Road Administration (E.R.A.), the registrations in April has been 2.134 (+7.6%) followed by an impressive growth in May by 28.4% with 2.198 sales. A feeble June closed the fist semester with 1.994 units (+1.2%).
Year to date the total cars passenger sold had been 11.754, up 12.4% compared to the same period of the previous year.
In the first half of 2016 the brand leader was Toyota with 1.735 sales (+21.8%) and 14.3% of market share. Skoda was second with 1.245 units (+15.8%) ahead of Volkswagen with 984 (+13.1%),  Renault with 961 (+10.2%) and Honda with 886 (+7.7%).
As far as the Car Groups performance, the leader was Volkswagen Group with 21.5% of market share, ahead of Renault-Nissan with 17.7%, Toyota with 15.1% and Hyundai-Kia with 7.9%.
As far as the best-selling models performance, the Skoda Octavia led the competition with 1.033 sales (+93.4%) followed by the Nissan Qashqai with 956 (+82.8%), the Toyota Avensis with 850 (+143.6%), the Honda CR-V with 750 (+70.8%) and the Toyota Auris with 713 (+127.8%).
See all details in the tables below.
Below, you can sort our interactive tables to see data regarding Brands, Groups and Models. Please bear in mind that sales data are subject to adjustments as sources will update their information. This report is updated at the publishing date and will not be modified while the next on this subject will always have the year to date data updated.
| Rank June | Rank H1 2016 | Brand | Sales June | Sales H1 2016 | Var June | Var H1 2016 | Share June | Share H1 2016 |
| --- | --- | --- | --- | --- | --- | --- | --- | --- |
| 1 | 1 | Toyota | 300 | 1.735 | 6,4% | 21,8% | 14,8% | 14,3% |
| 2 | 2 | Skoda | 217 | 1.245 | 17,9% | 15,8% | 10,7% | 10,2% |
| 3 | 3 | Volkswagen | 192 | 984 | 22,3% | 13,1% | 9,5% | 8,1% |
| 5 | 4 | Renault | 153 | 961 | -10,5% | 10,2% | 7,6% | 7,9% |
| 4 | 5 | Honda | 157 | 886 | 24,6% | 7,7% | 7,8% | 7,3% |
| 9 | 6 | Nissan | 74 | 734 | -54,3% | -7,0% | 3,7% | 6,0% |
| 6 | 7 | Kia | 138 | 654 | 25,5% | 13,1% | 6,8% | 5,4% |
| 7 | 8 | Subaru | 113 | 605 | 44,9% | 47,2% | 5,6% | 5,0% |
| 11 | 9 | Peugeot | 69 | 464 | -36,7% | 0,9% | 3,4% | 3,8% |
| 10 | 10 | Dacia | 70 | 451 | 2,9% | -16,2% | 3,5% | 3,7% |
| 8 | 11 | Opel | 79 | 426 | 19,7% | -9,7% | 3,9% | 3,5% |
| 16 | 12 | Citroen | 33 | 339 | -52,9% | -0,9% | 1,6% | 2,8% |
| 16 | 13 | Hyundai | 33 | 310 | -79,5% | -13,6% | 1,6% | 2,6% |
| 12 | 14 | Ford | 47 | 290 | 14,6% | -6,8% | 2,3% | 2,4% |
| 15 | 15 | Audi | 35 | 246 | 75,0% | 17,1% | 1,7% | 2,0% |
| 13 | 16 | BMW | 42 | 209 | 16,7% | 7,7% | 2,1% | 1,7% |
| 14 | 17 | Mercedes | 41 | 208 | 64,0% | 41,5% | 2,0% | 1,7% |
| 17 | 18 | Mazda | 31 | 204 | 3,3% | 46,8% | 1,5% | 1,7% |
| 18 | 18 | Volvo | 30 | 204 | 57,9% | 70,0% | 1,5% | 1,7% |
| 23 | 19 | Land Rover | 17 | 177 | -15,0% | 156,5% | 0,8% | 1,5% |
| 20 | 20 | Mitsubishi | 24 | 132 | 71,4% | 46,7% | 1,2% | 1,1% |
| 24 | 21 | Suzuki | 12 | 102 | -53,8% | -15,7% | 0,6% | 0,8% |
| 21 | 22 | Lexus | 19 | 98 | 90,0% | 36,1% | 0,9% | 0,8% |
| 19 | 23 | Fiat | 28 | 90 | 21,7% | -14,3% | 1,4% | 0,7% |
| 25 | 24 | Porsche | 8 | 66 | 33,3% | 57,1% | 0,4% | 0,5% |
| 24 | 25 | Seat | 12 | 60 | -29,4% | -39,4% | 0,6% | 0,5% |
| Rank June | Rank H1 2016 | Group | Sales June | Sales H1 2016 | Var June | Var H1 2016 | Share June | Share H1 2016 |
| --- | --- | --- | --- | --- | --- | --- | --- | --- |
| 1 | 1 | Volkswagen | 465 | 2.608 | 21,1% | 13,5% | 23,0% | 21,5% |
| 2 | 3 | Toyota | 319 | 1.833 | 9,2% | 22,5% | 15,8% | 15,1% |
| 3 | 2 | Renault-Nissan | 297 | 2.146 | -25,9% | -2,4% | 14,7% | 17,7% |
| 4 | 4 | Hyundai-Kia | 171 | 964 | -36,9% | 2,9% | 8,4% | 7,9% |
| 5 | 5 | Honda | 157 | 886 | 24,6% | 7,7% | 7,8% | 7,3% |
| 6 | 7 | Fuji Heavy Industries | 113 | 605 | 44,9% | 47,2% | 5,6% | 5,0% |
| 7 | 6 | PSA | 110 | 849 | -38,5% | 5,9% | 5,4% | 7,0% |
| 8 | 8 | General Motors | 79 | 432 | 17,9% | -9,1% | 3,9% | 3,6% |
| 9 | 11 | FCA | 56 | 214 | 40,0% | 16,9% | 2,8% | 1,8% |
| 10 | 10 | BMW | 47 | 244 | 14,6% | 8,9% | 2,3% | 2,0% |
| 10 | 9 | Ford | 47 | 290 | 14,6% | -6,8% | 2,3% | 2,4% |
| 11 | 12 | Mercedes Daimler | 41 | 208 | 64,0% | 41,5% | 2,0% | 1,7% |
| 12 | 13 | Mazda | 31 | 204 | 3,3% | 46,8% | 1,5% | 1,7% |
| 13 | 13 | Geely Group | 30 | 204 | 57,9% | 70,0% | 1,5% | 1,7% |
| 14 | 15 | Mitsubishi | 24 | 132 | 71,4% | 46,7% | 1,2% | 1,1% |
| Rank June | Rank H1 2016 | Model | Sales June | Sales H1 2016 | Var June | Var H1 2016 | Share June | Share H1 2016 |
| --- | --- | --- | --- | --- | --- | --- | --- | --- |
| 1 | 1 | Skoda Octavia | 567 | 1.033 | 496,8% | 93,4% | 4,9% | 4,8% |
| 2 | 2 | Nissan Qashqai | 502 | 956 | 301,6% | 82,8% | 4,3% | 4,5% |
| 3 | 3 | Toyota Avensis | 462 | 850 | 492,3% | 143,6% | 4,0% | 4,0% |
| 4 | 5 | Toyota Auris | 412 | 713 | 442,1% | 127,8% | 3,5% | 3,3% |
| 5 | 4 | Honda CR-V | 411 | 750 | 433,8% | 70,8% | 3,5% | 3,5% |
| 6 | 6 | Volkswagen Passat | 391 | 707 | 1017,1% | 231,9% | 3,4% | 3,3% |
| 7 | 7 | Dacia Duster | 360 | 658 | 605,9% | 93,0% | 3,1% | 3,1% |
| 8 | 8 | Subaru Legacy | 348 | 636 | 582,4% | 149,4% | 3,0% | 3,0% |
| 9 | 9 | Toyota RAV4 | 300 | 561 | 435,7% | 95,5% | 2,6% | 2,6% |
| 10 | 10 | Toyota Corolla sedan | 292 | 549 | 1116,7% | 156,5% | 2,5% | 2,6% |
| 11 | 11 | Skoda Fabia | 285 | 518 | 493,8% | 113,2% | 2,4% | 2,4% |
| 12 | 12 | Kia Sportage | 283 | 505 | 607,5% | 124,4% | 2,4% | 2,4% |
| 13 | 13 | Skoda Superb | 237 | 444 | 3886,6% | 448,5% | 2,0% | 2,1% |
| 14 | 14 | Volkswagen Golf | 223 | 410 | 575,8% | 88,1% | 1,9% | 1,9% |
| 15 | 15 | Honda Civic | 213 | 393 | 432,5% | 63,8% | 1,8% | 1,8% |
| 16 | 16 | Honda HR-V | 210 | 378 | | | 1,8% | 1,8% |
| 17 | 19 | Renault Mégane | 200 | 341 | 212,5% | 41,5% | 1,7% | 1,6% |
| 18 | 17 | Kia Cee'd | 199 | 361 | 362,8% | 97,3% | 1,7% | 1,7% |
| 19 | 18 | Renault Scénic | 196 | 347 | 625,9% | 36,1% | 1,7% | 1,6% |
| 20 | 22 | Subaru Forester | 164 | 286 | 1071,4% | 138,3% | 1,4% | 1,3% |
| 21 | 21 | Renault Captur | 160 | 301 | 171,2% | 60,1% | 1,4% | 1,4% |
| 22 | 20 | Renault Clio | 159 | 313 | 7850,0% | 184,5% | 1,4% | 1,5% |
| 23 | 23 | Toyota Yaris | 133 | 248 | 392,6% | 110,2% | 1,1% | 1,2% |
| 24 | 27 | Opel Astra | 120 | 207 | 1100,0% | 162,0% | 1,0% | 1,0% |
| 25 | 24 | Hyundai i20 | 119 | 226 | | 283,1% | 1,0% | 1,1% |
| 25 | 25 | Opel Mokka | 119 | 223 | 466,7% | 71,5% | 1,0% | 1,0% |
| 26 | 26 | Citroen C4 | 111 | 215 | 1767,1% | 291,3% | 1,0% | 1,0% |
| 27 | 28 | Skoda Rapid | 110 | 197 | 400,0% | 62,8% | 0,9% | 0,9% |
| 28 | 29 | Peugeot 2008 | 108 | 196 | 575,0% | 148,1% | 0,9% | 0,9% |
| 29 | 32 | Volkswagen Tiguan | 99 | 172 | 1000,0% | 55,0% | 0,8% | 0,8% |
| 30 | 30 | Ford Focus | 97 | 176 | 870,0% | 18,1% | 0,8% | 0,8% |
(164)