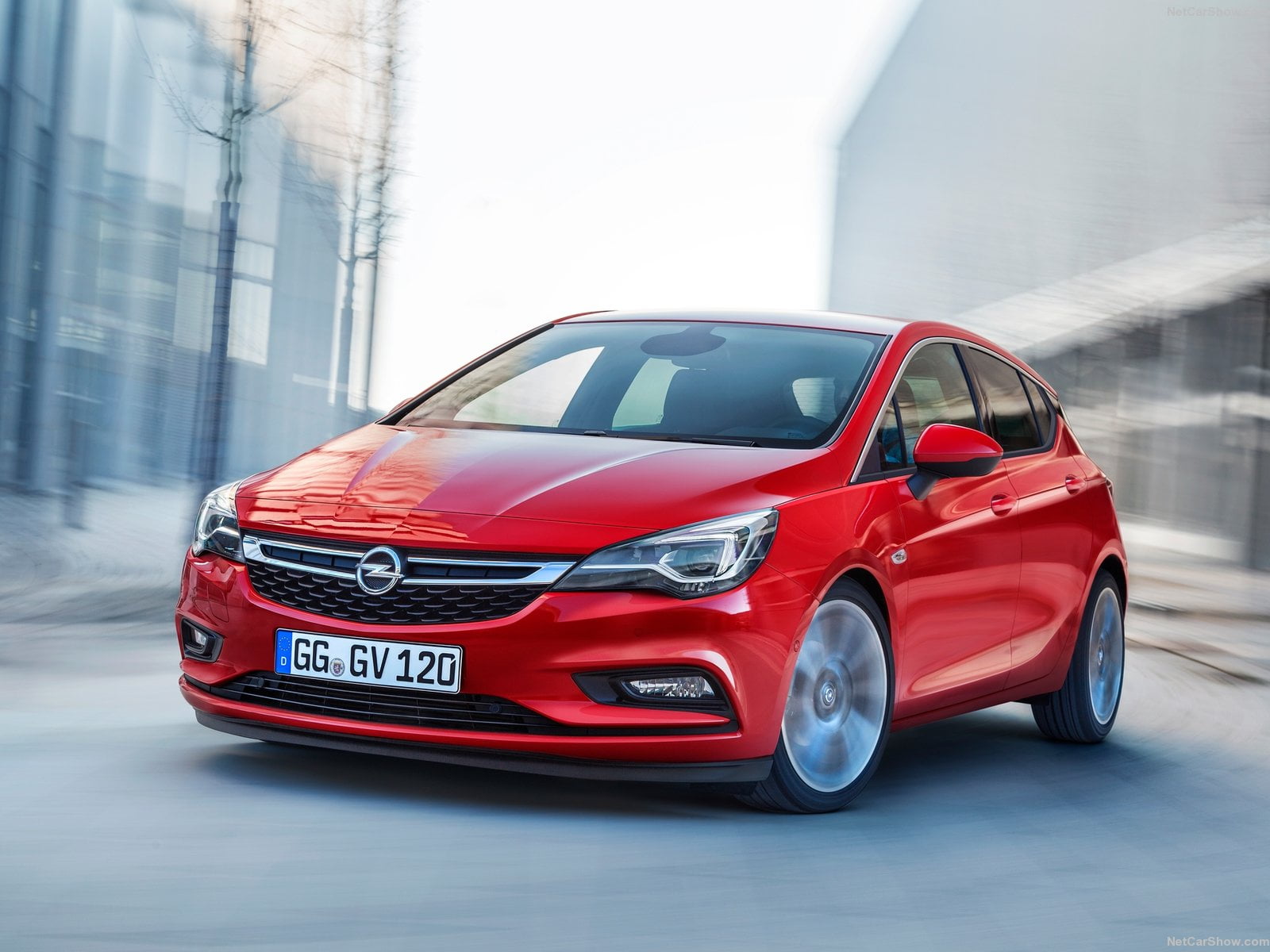 Finland Auto Sales in first half roars with a double-figure up. Volkswagen was again ahead of Toyota despite the phenomenal performance scored by the Japanese in June. Opel Astra and Toyota Auris starring.
According to preliminary data released by Statistics Finland on 3 June, the Finnish economy expanded a seasonally adjusted 0.6% in Q1 2016 over the previous quarter, which represented a slight improvement from Q4's revised 0.5% expansion (previously reported: +0.1% quarter-on-quarter). In annual terms, GDP registered a 1.2% rise in Q1 (Q4: +1.3% year-on-year).
Meantime, the Finnish cars industry continued to gain ground, recording in June the 12th year on year improvement in a row.
Indeed, as released by the Autotuojat, the local Association of Car Manufacturers, in June the new cars sold had been 10.581 (+17.9%), following the +15.0 and +15.4% reported respectively for April and May.
Year to date sales had been 65.265, up 14.3% compared to the same period of the previous year.
This market is characterized by the battle for leadership between the two biggest brand in the World.
In June, Volkswagen confirmed the leadership with 1.313 sales (-7.0%) and 12.4% of market share, while the rival Toyota has registered 1.253 cars (+52.1%).
In third place Skoda with 942 (+20.8%) followed by Ford with 921 (+31.4%), Opel with 672 (+49.3%), Kia with 587 (+31.9%), Mercedes with 546 (+27.6%) and Nissan with 526 (-16.0%).
At group level, the leader was again Volkswagen with 28.7% of market share followed by Toyota with 12.1% and Renault-Nissan with 9.6%.
The best-selling model was again the Skoda Octavia with 504 sales (+8.6%) followed by the Volkswagen Golf with 468 (-12.4%), the Opel Astra in third place with 383 (+192.4%) and the Toyota Auris with 375 sales (303.2%).
The Nissan Qashqai was fourth with 352 (-10.7%) ahead of the Toyota Avensis with 343 (+115.7%) and the Ford Focus with 322 (+30.9%).
Below, you can sort our interactive tables to see data regarding Brands, Groups and Models. Please bear in mind that sales data are subject to adjustments as sources will update their information. This report is updated at the publishing date and will not be modified while the next on this subject will always have the year to date data updated.
| Rank June | Rank H1 2016 | Brand | Sales June | Sales H1 2016 | Var June | Var H1 2016 | Share June | Share H1 2016 |
| --- | --- | --- | --- | --- | --- | --- | --- | --- |
| 1 | 1 | Volkswagen | 1.313 | 7.135 | -7,0% | 3,3% | 12,4% | 11,0% |
| 2 | 2 | Toyota | 1.253 | 7.018 | 52,1% | 19,6% | 11,8% | 10,9% |
| 3 | 3 | Skoda | 942 | 6.272 | 20,8% | 16,0% | 8,9% | 9,7% |
| 4 | 4 | Ford | 921 | 5.264 | 31,4% | 21,0% | 8,7% | 8,1% |
| 5 | 8 | Opel | 672 | 3.738 | 49,3% | 40,0% | 6,4% | 5,8% |
| 6 | 7 | Kia | 587 | 3.935 | 31,9% | 20,2% | 5,5% | 6,1% |
| 7 | 10 | Mercedes | 546 | 3.082 | 27,6% | 15,2% | 5,2% | 4,8% |
| 8 | 6 | Nissan | 526 | 3.976 | -16,0% | -2,2% | 5,0% | 6,1% |
| 9 | 5 | Volvo | 515 | 4.092 | -14,5% | 1,6% | 4,9% | 6,3% |
| 10 | 9 | Audi | 511 | 3.382 | 5,4% | 7,8% | 4,8% | 5,2% |
| 11 | 11 | BMW | 494 | 2.919 | 20,5% | 5,8% | 4,7% | 4,5% |
| 12 | 12 | Honda | 389 | 2.378 | 208,7% | 71,4% | 3,7% | 3,7% |
| 13 | 13 | Renault | 357 | 1.537 | 75,9% | 50,2% | 3,4% | 2,4% |
| 14 | 16 | Seat | 256 | 1.284 | 88,2% | 38,4% | 2,4% | 2,0% |
| 15 | 15 | Peugeot | 224 | 1.382 | -16,7% | -12,7% | 2,1% | 2,1% |
| 16 | 14 | Hyundai | 166 | 1.466 | 18,6% | 18,3% | 1,6% | 2,3% |
| 17 | 18 | Citroen | 163 | 1.028 | 10,1% | -1,2% | 1,5% | 1,6% |
| 18 | 17 | Mazda | 146 | 1.120 | -5,8% | 41,2% | 1,4% | 1,7% |
| 19 | 21 | Dacia | 132 | 615 | 71,4% | 11,8% | 1,2% | 1,0% |
| 20 | 19 | Mitsubishi | 98 | 739 | -27,9% | -27,2% | 0,9% | 1,1% |
| 21 | 22 | Subaru | 86 | 589 | -32,3% | -4,1% | 0,8% | 0,9% |
| 22 | 20 | Suzuki | 62 | 635 | 77,1% | 65,4% | 0,6% | 1,0% |
| 23 | 24 | Fiat | 60 | 143 | 900,0% | 240,5% | 0,6% | 0,2% |
| 24 | 26 | Jaguar | 26 | 115 | 550,0% | 219,4% | 0,2% | 0,2% |
| 25 | 25 | Lexus | 25 | 142 | 31,6% | 6,0% | 0,2% | 0,2% |
| 26 | 28 | SsangYong | 22 | 90 | 144,4% | 143,2% | 0,2% | 0,1% |
| 26 | 27 | Mini | 22 | 103 | 120,0% | 0,0% | 0,2% | 0,2% |
| 26 | 23 | Land Rover | 22 | 203 | -15,4% | 57,4% | 0,2% | 0,3% |
| 27 | 30 | Tesla | 12 | 49 | 50,0% | -10,9% | 0,1% | 0,1% |
| 28 | 29 | Porsche | 10 | 75 | -16,7% | -37,5% | 0,1% | 0,1% |
| 29 | 31 | Jeep | 6 | 45 | -33,3% | 50,0% | 0,1% | 0,1% |
| 29 | 32 | Smart | 6 | 41 | 0,0% | 64,0% | 0,1% | 0,1% |
| 30 | 34 | Maserati | 4 | 24 | 100,0% | 300,0% | 0,0% | 0,0% |
| 31 | 33 | Alfa Romeo | 3 | 40 | -62,5% | 29,0% | 0,0% | 0,1% |
| 32 | 35 | Lancia | 2 | 12 | 0,0% | 100,0% | 0,0% | 0,0% |
| 33 | 36 | Cadillac | 1 | 6 | -50,0% | -25,0% | 0,0% | 0,0% |
| 33 | 37 | Bentley | 1 | 5 | -50,0% | -50,0% | 0,0% | 0,0% |
| Rank June | Rank H1 2016 | Group | Sales June | Sales H1 2016 | Var June | Var H1 2016 | Share June | Share H1 2016 |
| --- | --- | --- | --- | --- | --- | --- | --- | --- |
| 1 | 1 | Volkswagen | 3.033 | 18.153 | 7,3% | 10,0% | 28,7% | 27,9% |
| 2 | 2 | Toyota | 1.278 | 7.160 | 51,6% | 19,3% | 12,1% | 11,0% |
| 3 | 3 | Renault-Nissan | 1.015 | 6.128 | 12,0% | 8,7% | 9,6% | 9,4% |
| 4 | 5 | Ford | 921 | 5.264 | 31,4% | 21,0% | 8,7% | 8,1% |
| 5 | 4 | Hyundai-Kia | 753 | 5.401 | 28,7% | 19,6% | 7,1% | 8,3% |
| 6 | 7 | General Motors | 673 | 3.744 | 48,9% | 39,8% | 6,4% | 5,8% |
| 7 | 8 | Mercedes Daimler | 552 | 3.123 | 27,2% | 15,6% | 5,2% | 4,8% |
| 8 | 9 | BMW | 516 | 3.022 | 22,9% | 5,6% | 4,9% | 4,6% |
| 9 | 6 | Geely Group | 515 | 4.092 | -14,5% | 1,6% | 4,9% | 6,3% |
| 10 | 11 | Honda | 389 | 2.378 | 208,7% | 71,4% | 3,7% | 3,7% |
| Rank June | Rank H1 2016 | Model | Sales June | Sales H1 2016 | Var June | Var H1 2016 | Share June | Share H1 2016 |
| --- | --- | --- | --- | --- | --- | --- | --- | --- |
| 1 | 1 | Skoda Octavia | 504 | 3.075 | 8,6% | -9,3% | 5,0% | 5,1% |
| 2 | 3 | Volkswagen Golf | 468 | 2.231 | -12,4% | -2,7% | 4,7% | 3,7% |
| 3 | 6 | Opel Astra | 383 | 1.917 | 192,4% | 194,9% | 3,8% | 3,2% |
| 4 | 5 | Toyota Auris | 375 | 2.036 | 303,2% | 20,1% | 3,7% | 3,4% |
| 5 | 2 | Nissan Qashqai | 352 | 2.414 | -10,7% | 2,8% | 3,5% | 4,0% |
| 6 | 7 | Toyota Avensis | 343 | 1.875 | 115,7% | 46,3% | 3,4% | 3,1% |
| 7 | 4 | Ford Focus | 322 | 2.039 | 30,9% | 57,9% | 3,2% | 3,4% |
| 8 | 8 | Toyota Yaris | 320 | 1.858 | -11,1% | 18,8% | 3,2% | 3,1% |
| 9 | 12 | Ford Fiesta | 312 | 1.341 | 66,0% | 13,2% | 3,1% | 2,2% |
| 10 | 9 | Volkswagen Passat | 268 | 1.713 | -19,3% | -7,6% | 2,7% | 2,8% |
| 11 | 11 | Audi A4 | 231 | 1.358 | 97,4% | 91,8% | 2,3% | 2,2% |
| 12 | 10 | Kia Rio | 196 | 1.409 | 31,5% | 27,3% | 1,9% | 2,3% |
| 13 | 19 | Honda Civic | 191 | 889 | 260,4% | 33,5% | 1,9% | 1,5% |
| 14 | 27 | Seat Leon | 184 | 670 | 169,3% | 63,4% | 1,8% | 1,1% |
| 15 | 14 | Volkswagen Polo | 180 | 1.058 | 36,4% | 33,1% | 1,8% | 1,7% |
| 16 | 32 | Renault Clio | 178 | 648 | 36,9% | 20,2% | 1,8% | 1,1% |
| 17 | 13 | Skoda Superb | 169 | 1.203 | 113,7% | 153,5% | 1,7% | 2,0% |
| 18 | 15 | Kia Cee'd | 161 | 1.051 | 80,9% | 20,8% | 1,6% | 1,7% |
| 19 | 17 | Volvo V40 | 159 | 935 | 0,0% | -10,4% | 1,6% | 1,5% |
| 20 | 34 | BMW 3 Series | 146 | 628 | -0,7% | -27,1% | 1,5% | 1,0% |
| 20 | 21 | Mercedes C Class | 146 | 847 | 49,0% | 1,6% | 1,5% | 1,4% |
| 21 | 18 | Ford Mondeo | 134 | 914 | -16,8% | -18,5% | 1,3% | 1,5% |
| 22 | 20 | Skoda Fabia | 132 | 864 | -20,0% | 27,2% | 1,3% | 1,4% |
| 22 | 23 | BMW 5 Series | 132 | 794 | 22,2% | 5,9% | 1,3% | 1,3% |
| 23 | 16 | Volvo V60 | 114 | 979 | 26,7% | 21,5% | 1,1% | 1,6% |
| 24 | 33 | Opel Corsa | 113 | 646 | -25,2% | -5,7% | 1,1% | 1,1% |
| 25 | 29 | volkswagen Golf Sportsvan | 110 | 660 | 0,0% | 0,0% | 1,1% | 1,1% |
| 26 | 25 | Volvo XC60 | 107 | 748 | -4,5% | -15,3% | 1,1% | 1,2% |
| 27 | 22 | Mitsubishi ASX | 92 | 799 | 0,0% | 12,5% | 0,9% | 1,3% |
| 28 | 24 | Audi A3 | 91 | 760 | -21,6% | -25,3% | 0,9% | 1,3% |
| 29 | 38 | Audi A6 | 84 | 504 | 0,0% | 0,0% | 0,8% | 0,8% |
| 30 | 39 | Peugeot 308 | 82 | 494 | 0,0% | 0,0% | 0,8% | 0,8% |
(569)