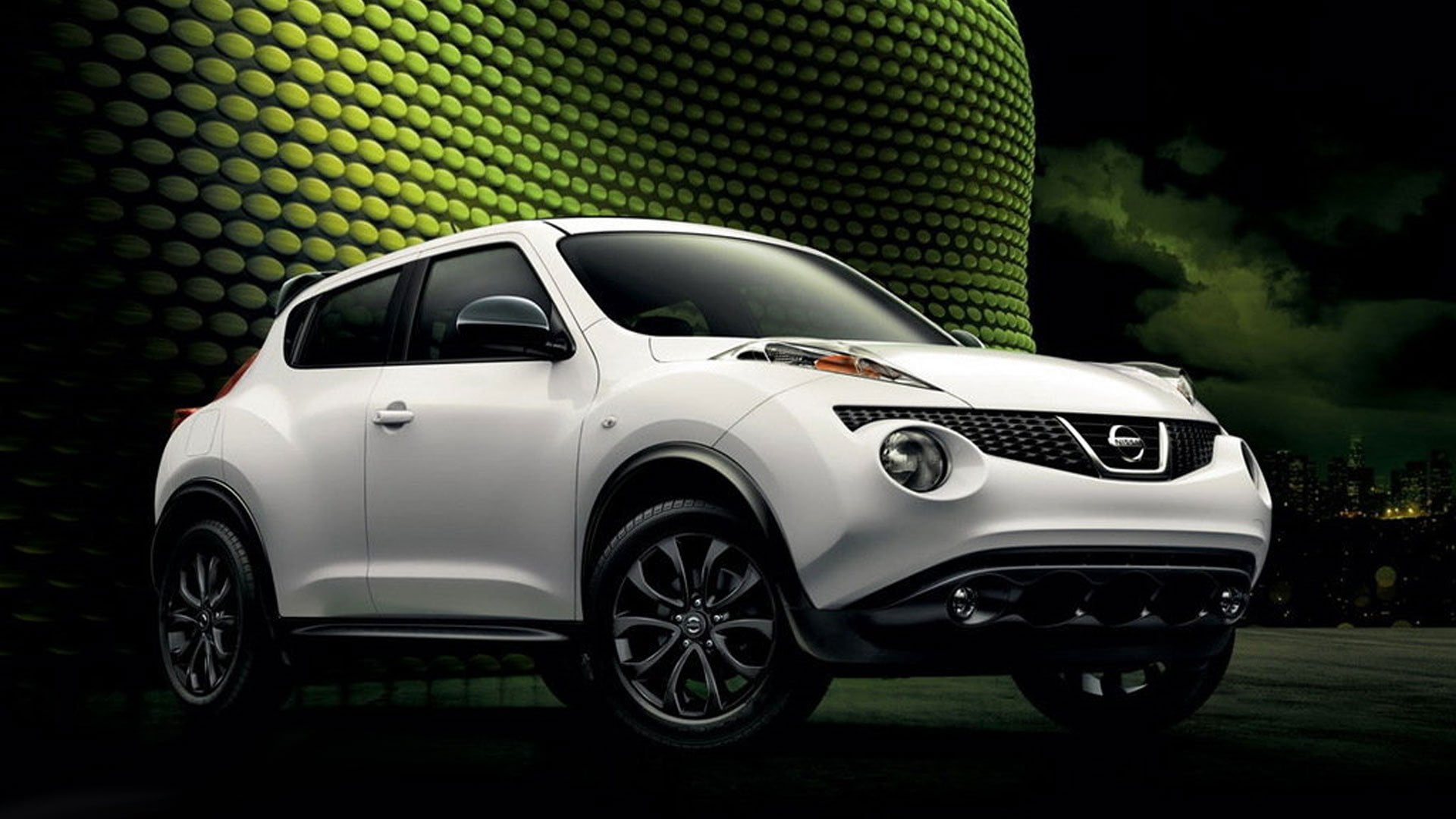 Finland Autos sales Q3 2016 recorded an upward trend. During the summer, Nissan escalated the ranking from 8th to 5th place pulled up by Qashqai, advancing in the podium.
July's pickup in the trend indicator of output and August's continued decrease in unemployment send cautious signs for an improvement in Q3, July's widening current account deficit highlights that weakness persists in the external sector.
On a positive note, in September, S&P Global Ratings revised Finland's credit outlook up from negative to stable on expectations that ongoing initiatives to restore Finland's competitiveness—such as the competitiveness pact—will support a gradual economic recovery and bolster public finances.
The Finnish cars market recorded an upward trend during the third quarter of the 2016. The July fall had broken the 12th year on year improvement in a row, before the great August and September recovery.
Indeed, as released by the Autotuojat, the local Association of Car Manufacturers, in September the new cars sold had been 9.552 (+12.2%), following the -4.4% with 8.340 and +9.5% with 9.196 reported respectively for July and August.
Year to date September sales had been 92.522, up 11.8%.
Year to date September, Volkswagen led the battle for the leadership with 10.043 sales (+12.9%) and 10.6% of market share, against 9.769 units (+10.7%) of Toyota.
In third place Skoda with 8.797 (+15.8%) followed by Ford with 7.671 (+18.6%), Nissan with 5.897 (+0.9%), Opel with 5.834 (+41.2%), Kia with 5.703 (+12.2%) and Mercedes with 4.464 (+17.4%).
At group level, the leader was again Volkswagen with 26.7% of market share followed by Toyota with 10.5% and Renault-Nissan with 9.6%.
The best-selling model was again the Skoda Octavia with 4.388 sales (-7.3%) followed by the Nissan Qashqai with 3.668 (+6.5%), the Volkswagen Golf in third place with 3.076 (+0.7%) and the Opel Astra with 3.021 sales (+211.8%).
The Toyota Auris was fourth with 2.780 (+19.4%) ahead of the Ford Focus with 2.645 (+47.4%) and the Toyota Yaris with 2.477 (+1.7%).
Below, you can sort our interactive tables to see data regarding Brands, Groups and Models. Please bear in mind that sales data are subject to adjustments as sources will update their information. This report is updated at the publishing date and will not be modified while the next on this subject will always have the year to date data updated.
| Rank Sept | Rank 2016 | Brand | Sales Sept | Sales 2016 | Var Sept | Var 2016 | Share Sept | Share 2016 |
| --- | --- | --- | --- | --- | --- | --- | --- | --- |
| 1 | 2 | Toyota | 990 | 9.769 | -6,5% | 10,7% | 10,4% | 10,3% |
| 2 | 1 | Volkswagen | 979 | 10.043 | 12,9% | 1,5% | 10,2% | 10,6% |
| 3 | 3 | Skoda | 887 | 8.797 | 33,4% | 15,8% | 9,3% | 9,3% |
| 4 | 5 | Nissan | 836 | 5.897 | 19,6% | 0,9% | 8,8% | 6,2% |
| 5 | 4 | Ford | 733 | 7.671 | 5,0% | 18,6% | 7,7% | 8,1% |
| 6 | 6 | Opel | 675 | 5.834 | 46,1% | 41,2% | 7,1% | 6,2% |
| 7 | 7 | Kia | 665 | 5.703 | 25,0% | 12,2% | 7,0% | 6,0% |
| 8 | 10 | Mercedes | 547 | 4.464 | 29,3% | 17,4% | 5,7% | 4,7% |
| 9 | 9 | Audi | 460 | 4.611 | 28,1% | 8,2% | 4,8% | 4,9% |
| 10 | 8 | Volvo | 438 | 5.448 | -10,4% | -1,3% | 4,6% | 5,8% |
| 11 | 14 | Renault | 303 | 2.261 | 57,0% | 33,4% | 3,2% | 2,4% |
| 12 | 11 | BMW | 289 | 3.833 | -23,7% | -0,8% | 3,0% | 4,1% |
| 13 | 15 | Hyundai | 277 | 2.206 | 48,9% | 19,9% | 2,9% | 2,3% |
| 14 | 12 | Honda | 259 | 3.181 | 2,4% | 66,1% | 2,7% | 3,4% |
| 15 | 18 | Mazda | 216 | 1.500 | 7,5% | 18,9% | 2,3% | 1,6% |
| 16 | 16 | Peugeot | 213 | 2.001 | 23,8% | -6,5% | 2,2% | 2,1% |
| 17 | 19 | Citroen | 129 | 1.413 | -3,7% | -7,9% | 1,4% | 1,5% |
| 18 | 17 | Seat | 118 | 1.701 | 29,7% | 32,7% | 1,2% | 1,8% |
| 19 | 20 | Mitsubishi | 102 | 1.003 | -28,2% | -29,5% | 1,1% | 1,1% |
| 20 | 21 | Subaru | 98 | 885 | -10,9% | 0,2% | 1,0% | 0,9% |
| 21 | 22 | Dacia | 91 | 868 | -44,8% | -2,1% | 1,0% | 0,9% |
| 22 | 23 | Suzuki | 69 | 821 | 60,5% | 63,9% | 0,7% | 0,9% |
| 23 | 25 | Jaguar | 30 | 241 | 1400,0% | 487,8% | 0,3% | 0,3% |
| 23 | 26 | Lexus | 30 | 199 | 233,3% | 14,4% | 0,3% | 0,2% |
| 24 | 24 | Land Rover | 28 | 263 | -3,4% | 37,0% | 0,3% | 0,3% |
| 25 | 27 | Fiat | 22 | 196 | 15,8% | 64,7% | 0,2% | 0,2% |
| 26 | 31 | Tesla | 20 | 84 | 11,1% | -27,6% | 0,2% | 0,1% |
| 27 | 30 | Porsche | 12 | 103 | 140,0% | -30,9% | 0,1% | 0,1% |
| 28 | 32 | Jeep | 9 | 67 | 0,0% | 28,8% | 0,1% | 0,1% |
| 29 | 29 | SsangYong | 7 | 113 | 40,0% | 43,0% | 0,1% | 0,1% |
| 29 | 28 | Mini | 7 | 145 | -61,1% | -4,0% | 0,1% | 0,2% |
| 30 | 33 | Smart | 6 | 59 | 0,0% | 37,2% | 0,1% | 0,1% |
| 31 | 34 | Alfa Romeo | 2 | 56 | 0,0% | 30,2% | 0,0% | 0,1% |
| 31 | 36 | Lancia | 2 | 18 | 0,0% | 50,0% | 0,0% | 0,0% |
| 31 | 35 | Maserati | 2 | 34 | 0,0% | 183,3% | 0,0% | 0,0% |
| 32 | 37 | Bentley | 1 | 13 | 0,0% | -27,8% | 0,0% | 0,0% |
| Rank Sept | Rank 2016 | Group | Sales Sept | Sales 2016 | Var Sept | Var 2016 | Share Sept | Share 2016 |
| --- | --- | --- | --- | --- | --- | --- | --- | --- |
| 1 | 1 | Volkswagen | 2.457 | 25.268 | 23,6% | 8,9% | 25,7% | 26,7% |
| 2 | 3 | Renault-Nissan | 1.230 | 9.026 | 16,4% | 7,1% | 12,9% | 9,6% |
| 3 | 2 | Toyota | 1.020 | 9.968 | -4,5% | 10,8% | 10,7% | 10,5% |
| 4 | 4 | Hyundai-Kia | 942 | 7.909 | 31,2% | 14,2% | 9,9% | 8,4% |
| 5 | 5 | Ford | 733 | 7.671 | 5,0% | 18,6% | 7,7% | 8,1% |
| 6 | 6 | General Motors | 675 | 5.844 | 46,1% | 41,1% | 7,1% | 6,2% |
| 7 | 8 | Mercedes Daimler | 553 | 4.523 | 28,9% | 17,6% | 5,8% | 4,8% |
| 8 | 7 | Geely Group | 438 | 5.448 | -10,4% | -1,3% | 4,6% | 5,8% |
| 9 | 10 | PSA | 342 | 3.414 | 11,8% | -7,1% | 3,6% | 3,6% |
| 10 | 9 | BMW | 296 | 3.978 | -25,4% | -0,9% | 3,1% | 4,2% |
| Rank Sept | Rank 2016 | Model | Sales Sept | Sales 2016 | Var Sept | Var 2016 | Share Sept | Share 2016 |
| --- | --- | --- | --- | --- | --- | --- | --- | --- |
| 1 | 2 | Nissan Qashqai | 596 | 3.668 | 47,5% | 6,5% | 11,2% | 4,4% |
| 2 | 1 | Skoda Octavia | 457 | 4.388 | 8,8% | -7,3% | 8,6% | 5,3% |
| 3 | 4 | Opel Astra | 359 | 3.021 | 290,2% | 211,8% | 6,7% | 3,7% |
| 4 | 3 | Volkswagen Golf | 319 | 3.076 | 24,1% | 0,7% | 6,0% | 3,7% |
| 5 | 5 | Toyota Auris | 256 | 2.780 | -15,0% | 19,4% | 4,8% | 3,4% |
| 6 | 8 | Toyota Avensis | 255 | 2.472 | -21,1% | 14,6% | 4,8% | 3,0% |
| 7 | 10 | Ford Fiesta | 241 | 2.129 | 12,6% | 11,2% | 4,5% | 2,6% |
| 8 | 7 | Toyota Yaris | 206 | 2.477 | -9,6% | 1,7% | 3,9% | 3,0% |
| 9 | 11 | Kia Rio | 195 | 2.020 | -8,0% | 8,1% | 3,7% | 2,4% |
| 10 | 13 | Skoda Superb | 193 | 1.677 | 144,0% | 135,6% | 3,6% | 2,0% |
| 11 | 9 | Volkswagen Passat | 175 | 2.277 | -32,4% | -19,1% | 3,3% | 2,8% |
| 12 | 16 | Volvo V40 | 170 | 1.464 | 0,0% | -7,4% | 3,2% | 1,8% |
| 13 | 15 | Kia Cee'd | 166 | 1.508 | 9,2% | 10,4% | 3,1% | 1,8% |
| 14 | 22 | Audi A3 | 161 | 1.088 | 91,7% | -19,9% | 3,0% | 1,3% |
| 15 | 12 | Audi A4 | 146 | 1.834 | 73,8% | 93,5% | 2,7% | 2,2% |
| 16 | 21 | Mercedes C Class | 131 | 1.158 | -3,0% | -4,3% | 2,5% | 1,4% |
| 17 | 17 | Ford Mondeo | 130 | 1.314 | -5,8% | -18,4% | 2,4% | 1,6% |
| 18 | 24 | Hyundai i20 | 125 | 1.039 | -16,7% | 44,5% | 2,3% | 1,3% |
| 19 | 14 | Volkswagen Polo | 121 | 1.540 | 63,5% | 36,9% | 2,3% | 1,9% |
| 20 | 6 | Ford Focus | 115 | 2.645 | -27,7% | 47,4% | 2,2% | 3,2% |
| 21 | 19 | Skoda Fabia | 111 | 1.239 | 27,6% | 18,6% | 2,1% | 1,5% |
| 22 | 20 | Honda Civic | 101 | 1.179 | -15,1% | 28,7% | 1,9% | 1,4% |
| 23 | 18 | Volvo V60 | 97 | 1.286 | 18,3% | 19,2% | 1,8% | 1,6% |
| 24 | 27 | Honda CR-V | 86 | 939 | 14,7% | 6,9% | 1,6% | 1,1% |
| 25 | 25 | Volvo XC60 | 82 | 1.002 | 32,3% | -9,2% | 1,5% | 1,2% |
| 26 | 23 | BMW 5 Series | 81 | 1.068 | -33,1% | 1,7% | 1,5% | 1,3% |
| 27 | 26 | Opel Corsa | 75 | 978 | -54,0% | -19,9% | 1,4% | 1,2% |
| 28 | 30 | Renault Clio | 72 | 840 | -40,0% | -2,2% | 1,4% | 1,0% |
| 29 | 29 | Seat Leon | 65 | 916 | -4,9% | 48,9% | 1,2% | 1,1% |
| 30 | 99 | Honda HR-V | 39 | 120 | 286,8% | 31,9% | 0,7% | 0,1% |
(232)