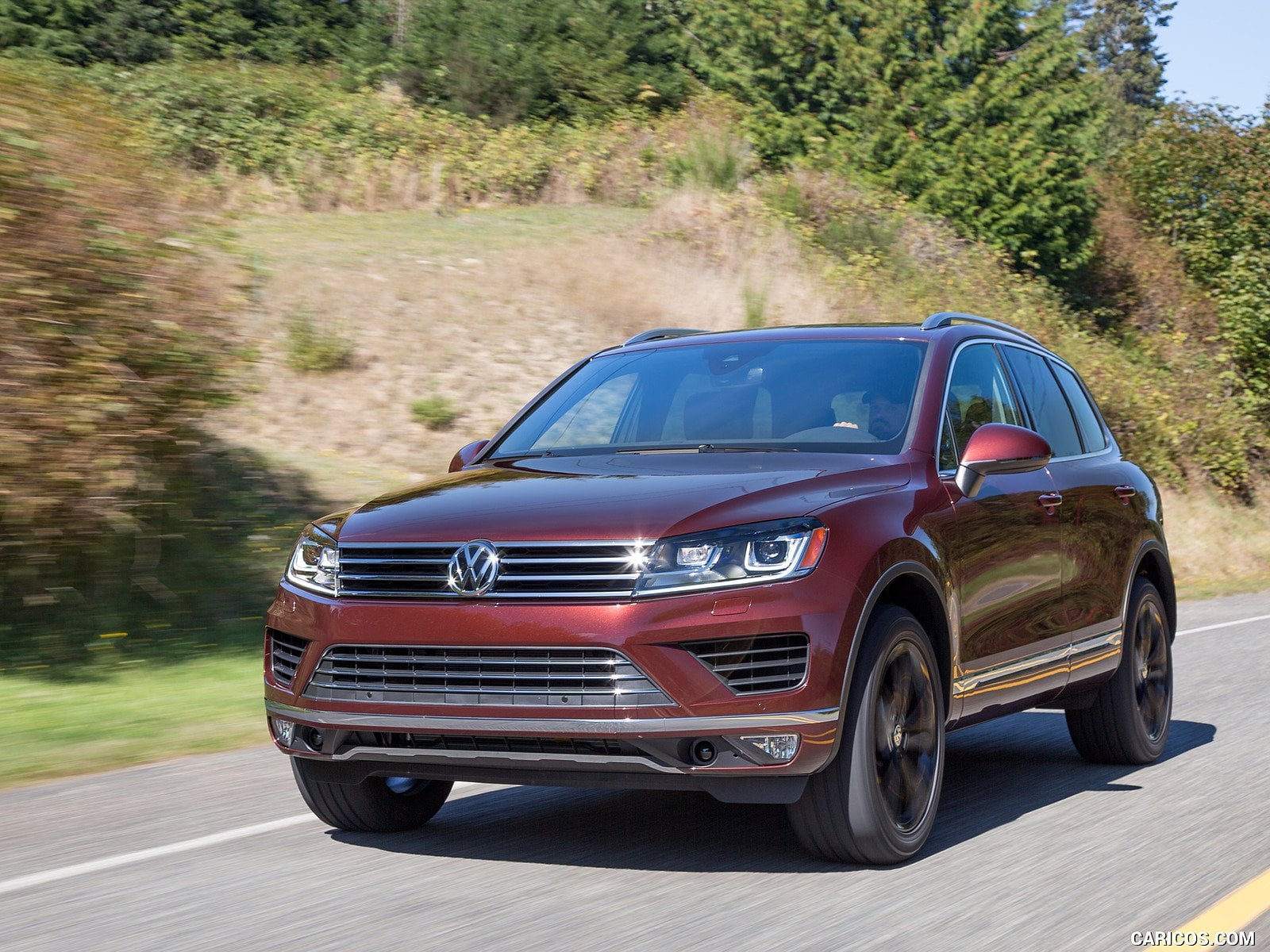 Finland Cars Market in November registered a tepid sales decline. Volkswagen maintained the first step of the podium, sustained by Golf.
The recovery in Finland's decade-long stagnant economy gained traction in the third quarter. According to preliminary data, quarter-on-quarter GDP growth picked up from Q2's flat reading to 0.5% in Q3, which was the strongest reading in over a year. A rebound in industrial production growth in September and strong consumer confidence in October, which hit its highest level since April 2011, confirm the upbeat momentum.
Meantime, in the last two months the cars market recorded a downward trend, declining slightly in October and November.
Indeed, as released by the Autotuojat, the local Association of Car Manufacturers, in October and November the cars passenger had been respectively  9.082 (-0.9%) and  8.966 (-0.3%).
Year to date November sales had been 109.559, up 9.7%.
Year to date November, Volkswagen led the battle for the leadership with 12.156 sales (+3.6%) and 11.1% of market share, against 11.951 units (+5.5%) of Toyota.
In third place Skoda with 10.215 (+10.5%) followed by Ford with 9.032 (+13.7%), Nissan with 7.019 (+0.7%), Kia with 6.811 (+9.9%), Volvo with 6.744 (-0.4%) and Opel with 6.707 (+31.8%).
The best-selling model was again the Skoda Octavia with 5.186 sales (-6.4%) followed by the Nissan Qashqai with 4.476 (+8.4%), the Volkswagen Golf in third place with 3.837 (+7.7%) and the Opel Astra with 3.450 sales (+185.6%).
The Toyota Auris was fifth with 3.415 (+10.3%) ahead of the Ford Focus with 3.159 (+44.6%) and the Toyota Yaris with 3.087 (-1.9%).
Below, you can sort our interactive tables to see data regarding Brands, Groups and Models. Please bear in mind that sales data are subject to adjustments as sources will update their information. This report is updated at the publishing date and will not be modified while the next on this subject will always have the year to date data updated.
| Rank Nov | Rank 2016 | Brand | Sales Nov | Sales 2016 | Var Nov | Var 2016 | Share Nov | Share 2016 |
| --- | --- | --- | --- | --- | --- | --- | --- | --- |
| 1 | 2 | Toyota | 1.197 | 11.951 | -1,2% | 5,5% | 13,4% | 10,9% |
| 2 | 1 | Volkswagen | 1.000 | 12.156 | 5,6% | 3,6% | 11,2% | 11,1% |
| 3 | 4 | Ford | 723 | 9.032 | -5,2% | 13,7% | 8,1% | 8,2% |
| 4 | 3 | Skoda | 692 | 10.215 | -13,2% | 10,5% | 7,7% | 9,3% |
| 5 | 7 | Volvo | 643 | 6.744 | 1,7% | -0,4% | 7,2% | 6,2% |
| 6 | 5 | Nissan | 540 | 7.019 | 11,6% | 0,7% | 6,0% | 6,4% |
| 7 | 13 | Renault | 466 | 3.222 | 47,9% | 42,5% | 5,2% | 2,9% |
| 8 | 10 | Mercedes | 452 | 5.329 | -0,9% | 13,9% | 5,0% | 4,9% |
| 9 | 8 | Opel | 432 | 6.707 | -9,8% | 31,8% | 4,8% | 6,1% |
| 10 | 6 | Kia | 426 | 6.811 | -23,9% | 9,9% | 4,8% | 6,2% |
| 11 | 9 | Audi | 415 | 5.507 | 38,3% | 10,5% | 4,6% | 5,0% |
| 12 | 11 | BMW | 308 | 4.452 | 21,7% | 0,7% | 3,4% | 4,1% |
| 13 | 14 | Hyundai | 250 | 2.696 | -29,8% | 9,5% | 2,8% | 2,5% |
| 14 | 19 | Dacia | 246 | 1.172 | 92,2% | 7,1% | 2,7% | 1,1% |
| 15 | 16 | Seat | 205 | 2.104 | 27,3% | 36,6% | 2,3% | 1,9% |
| 16 | 12 | Honda | 203 | 3.626 | -26,2% | 53,3% | 2,3% | 3,3% |
| 17 | 15 | Peugeot | 156 | 2.368 | -11,9% | -7,2% | 1,7% | 2,2% |
| 18 | 17 | Mazda | 140 | 1.786 | 14,8% | 14,9% | 1,6% | 1,6% |
| 19 | 18 | Citroen | 121 | 1.636 | -36,0% | -13,0% | 1,3% | 1,5% |
| 20 | 22 | Suzuki | 93 | 1.004 | 97,9% | 62,5% | 1,0% | 0,9% |
| 21 | 20 | Mitsubishi | 73 | 1.157 | -21,5% | -29,5% | 0,8% | 1,1% |
| 22 | 21 | Subaru | 62 | 1.029 | -44,6% | -8,8% | 0,7% | 0,9% |
| 23 | 24 | Jaguar | 20 | 278 | 900,0% | 517,8% | 0,2% | 0,3% |
| 24 | 23 | Land Rover | 19 | 304 | -17,4% | 28,8% | 0,2% | 0,3% |
| 25 | 27 | Mini | 16 | 169 | 23,1% | -4,0% | 0,2% | 0,2% |
| 26 | 25 | Lexus | 14 | 223 | 180,0% | 13,8% | 0,2% | 0,2% |
| 26 | 31 | Jeep | 14 | 92 | 0,0% | 19,5% | 0,2% | 0,1% |
| 27 | 28 | Porsche | 11 | 126 | 120,0% | -21,3% | 0,1% | 0,1% |
| 28 | 32 | Smart | 6 | 71 | 0,0% | 29,1% | 0,1% | 0,1% |
| 29 | 29 | SsangYong | 5 | 121 | 0,0% | 34,4% | 0,1% | 0,1% |
| 29 | 30 | Tesla | 5 | 93 | 0,0% | -31,6% | 0,1% | 0,1% |
| 29 | 26 | Fiat | 5 | 214 | -73,7% | 32,9% | 0,1% | 0,2% |
| 30 | 33 | Alfa Romeo | 2 | 60 | 0,0% | 27,7% | 0,0% | 0,1% |
| Rank Nov | Rank 2016 | Model | Sales November | Sales 2016 | Variation 2016 | Variation YTD 2016 |
| --- | --- | --- | --- | --- | --- | --- |
| 1 | 1 | Skoda Octavia | 387 | 5.186 | 12,5% | -6,4% |
| 2 | 2 | Nissan Qashqai | 386 | 4.476 | 34,0% | 8,4% |
| 3 | 5 | Toyota Auris | 384 | 3.415 | 8,5% | 10,3% |
| 4 | 6 | Ford Focus | 347 | 3.159 | 52,2% | 44,6% |
| 5 | 7 | Toyota Yaris | 320 | 3.087 | -12,3% | -1,9% |
| 6 | 3 | Volkswagen Golf | 317 | 3.837 | 63,4% | 7,7% |
| 7 | 8 | Toyota Avensis | 271 | 2.935 | 2,3% | 5,2% |
| 8 | 4 | Opel Astra | 232 | 3.450 | 139,2% | 185,6% |
| 9 | 9 | Volkswagen Passat | 205 | 2.664 | 3,0% | -18,4% |
| 10 | 25 | Renault Clio | 182 | 1.181 | -10,3% | -2,6% |
| 11 | 21 | Hyundai i20 | 175 | 1.368 | -11,2% | 28,3% |
| 12 | 11 | Kia Rio | 140 | 2.325 | -29,3% | 2,6% |
| 13 | 16 | Volvo V40 | 139 | 1.762 | -3,5% | -5,9% |
| 14 | 12 | Audi A4 | 138 | 2.114 | 294,3% | 96,7% |
| 15 | 10 | Ford Fiesta | 130 | 2.436 | -39,8% | 1,0% |
| 16 | 13 | Skoda Superb | 129 | 1.952 | 63,1% | 124,4% |
| 17 | 14 | Volkswagen Polo | 127 | 1.819 | -50,4% | 21,7% |
| 18 | 17 | Ford Mondeo | 125 | 1.532 | -17,8% | -18,2% |
| 18 | 15 | Kia Cee'd | 125 | 1.816 | -18,8% | 8,5% |
| 19 | 20 | Audi A3 | 116 | 1.382 | -0,9% | -13,5% |
| 20 | 18 | Volvo V60 | 109 | 1.483 | -22,7% | 7,8% |
| 21 | 27 | Seat Leon | 107 | 1.150 | 56,6% | 53,0% |
| 22 | 24 | BMW 5 Series | 102 | 1.253 | 20,0% | 2,2% |
| 22 | 19 | Skoda Fabia | 102 | 1.419 | -35,8% | 4,1% |
| 22 | 23 | Mercedes C Class | 102 | 1.323 | -20,3% | -9,9% |
| 23 | 33 | Toyota RAV4 | 90 | 914 | 39,5% | 28,8% |
| 24 | 29 | BMW 3 Series | 89 | 984 | 30,9% | -24,4% |
| 25 | 27 | Opel Corsa | 87 | 1.150 | -53,5% | -25,1% |
| 26 | 26 | Volvo XC60 | 86 | 1.175 | -30,1% | -12,1% |
| 27 | 30 | Honda CR-V | 68 | 969 | -15,0% | -5,5% |
| 28 | 22 | Honda Civic | 67 | 1.348 | -50,7% | 19,6% |
(217)