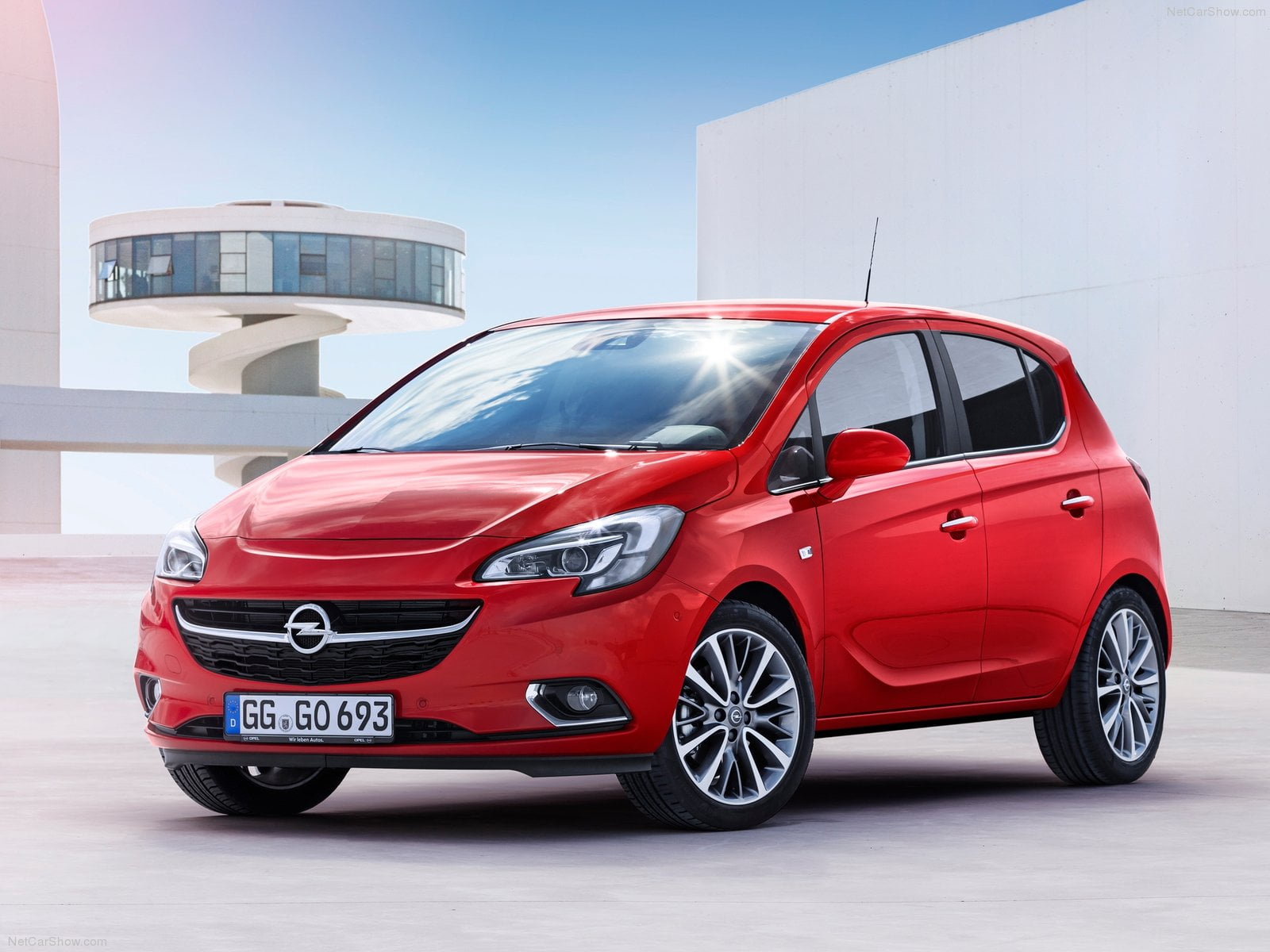 Finland new cars sales recovered in the Q3 and now are flat from 2014. While the podium in unchanged, the last generation of Opel Corsa and Skoda Fabia are fast growing reducing the gap to the leaders.
Finland's economy recorded its first quarterly expansion in a year in Q2, growing 0.2%, which was up from the flat growth recorded in Q1. Exports observed only a modest increase in Q2, although the external sector's contribution to growth was boosted by a sharp decline in imports.
Finland's exporting industries are oriented towards supplying investment goods that are used by large capital-intensive firms. Given that the recovery in the Eurozone and the U.S. is driven more by consumption spending rather than investment, any pickup in exports will likely take some time to be realized.
Furthermore, global financial developments have put upward pressure on the euro, accentuating pressures facing exporters.
Meanwhile, the recently-elected government continues to battle Finland's powerful trade unions over wage reforms. On 18 September thousands took to the streets to protests the government's proposed cuts to benefits and holiday pay.
In recent years the Finnish car passenger market stand just above the 100.000 annual volume well below the record 145.000 hit few years before and the current economic recession is not supporting any increase in consumer's demand.
According to data released by Autotuojlat, the Finnish Information Centre of Automobile Sector, following a dry first half of the year when sales fell 3.7% compared with the correspondent period last year, during the third quarter the market scored a good recovery with all months in black.
In July sales were 8.721 (+8.85) followed in August by 8.402 (+11.7%) and in September by 8.449 (+0.6%).
In the first nine month of the year, new cars sales had been 82.648, -0.5% from last year.
While recently Toyota and Nissan are fast growing and challenging the leadership, Volkswagen stands on top of annual sales with 9.891 units registered year to date (-3.1%) and 12.1% of market share. Toyota is second with 8.822 (-7.5%) and Skoda is third with 7.598 (-1.6%).
The fastest growing brand this year is Renault (+56.4%) running in 15th place.
As far as the best groups performance, the Volkswagen Group is the leader with a huge 28.3% of market share, followed by Toyota with 11.0% and Renault-Nissan with 10.3%.
As far as the best-selling models, the number 1 was again the Skoda Octavia with 4.735 sales (+0.1%) followed by the Volkswagen Golf with 4.045 (-7.4%) and the Nissan Qashquai with 3.443 (+0.3%).
The last generation of Opel Corsa and Skoda Fabia are booming jumping respectively in 15th and 18th place with 1.221 sales for Corsa (+217% and 1.045 for Fabia (+201%).
Below, you can sort our interactive tables to see data regarding Brands, Groups and Models. Please bear in mind that sales data are subject to adjustments as sources will update their information. This report is updated at the publishing date and will not be modified while the next on this subject will always have the year to date data updated.
| Rank Sep | Rank 2015 | Brand | Sales Sep | Sales Ytd | Var Sep | Var Ytd | Share Sep | Share Ytd |
| --- | --- | --- | --- | --- | --- | --- | --- | --- |
| 1 | 2 | Toyota | 1.059 | 8.822 | 5,1% | -7,5% | 12,5% | 10,8% |
| 2 | 1 | Volkswagen | 867 | 9.891 | -2,7% | -3,1% | 10,3% | 12,1% |
| 3 | 5 | Nissan | 699 | 5.842 | 19,3% | 15,2% | 8,3% | 7,1% |
| 4 | 4 | Ford | 698 | 6.463 | 5,4% | 10,1% | 8,3% | 7,9% |
| 5 | 3 | Skoda | 665 | 7.598 | -9,6% | -1,6% | 7,9% | 9,3% |
| 6 | 7 | Kia | 532 | 5.084 | -8,9% | 6,4% | 6,3% | 6,2% |
| 7 | 6 | Volvo | 489 | 5.519 | -25,5% | -7,3% | 5,8% | 6,7% |
| 8 | 9 | Opel | 462 | 4.131 | 27,6% | 9,4% | 5,5% | 5,0% |
| 9 | 11 | Mercedes | 423 | 3.801 | -2,5% | -5,0% | 5,0% | 4,6% |
| 10 | 10 | BMW | 379 | 3.862 | 24,7% | 0,9% | 4,5% | 4,7% |
| 11 | 8 | Audi | 359 | 4.263 | -6,5% | -15,0% | 4,2% | 5,2% |
| 12 | 13 | Honda | 253 | 1.915 | 8,6% | -21,9% | 3,0% | 2,3% |
| 13 | 19 | Mazda | 201 | 1.262 | 25,6% | -11,9% | 2,4% | 1,5% |
| 14 | 15 | Renault | 193 | 1.695 | 109,8% | 56,4% | 2,3% | 2,1% |
| 15 | 14 | Hyundai | 186 | 1.840 | -19,5% | 10,4% | 2,2% | 2,2% |
| 16 | 12 | Peugeot | 172 | 2.139 | -16,5% | 11,2% | 2,0% | 2,6% |
| 17 | 20 | Dacia | 165 | 887 | 126,0% | -15,7% | 2,0% | 1,1% |
| 18 | 17 | Mitsubishi | 142 | 1.422 | -9,0% | 19,2% | 1,7% | 1,7% |
| 19 | 16 | Citroen | 134 | 1.534 | -34,0% | -14,1% | 1,6% | 1,9% |
| 20 | 21 | Subaru | 110 | 883 | 29,4% | 6,8% | 1,3% | 1,1% |
| 21 | 18 | Seat | 91 | 1.282 | -22,9% | -5,5% | 1,1% | 1,6% |
| 22 | 22 | Suzuki | 43 | 501 | -39,4% | -7,6% | 0,5% | 0,6% |
| 23 | 24 | Land Rover | 29 | 192 | 123,1% | 7,3% | 0,3% | 0,2% |
| 24 | 28 | Fiat | 19 | 119 | -34,5% | -6,3% | 0,2% | 0,1% |
| 25 | 26 | Mini | 18 | 151 | 12,5% | 0,0% | 0,2% | 0,2% |
| 25 | 29 | Tesla | 18 | 116 | 157,1% | 78,5% | 0,2% | 0,1% |
| 26 | 23 | Lexus | 9 | 174 | -40,0% | 22,5% | 0,1% | 0,2% |
| 27 | 25 | Jeep | 9 | 19 | 125,0% | -76,3% | 0,1% | 0,0% |
| 27 | 32 | SsangYong | 5 | 79 | | | 0,1% | 0,1% |
| 28 | 30 | Porsche | 5 | 149 | -28,6% | 43,3% | 0,1% | 0,2% |
| | | | | | | | | |
| Rank Sep | Rank 2015 | Group | Sales Sep | Sales Ytd | Var Sep | Var Ytd | Share Sep | Share Ytd |
| --- | --- | --- | --- | --- | --- | --- | --- | --- |
| 1 | 1 | Volkswagen | 1.987 | 23.185 | -7,0% | -5,0% | 23,5% | 28,3% |
| 2 | 2 | Toyota | 1.068 | 8.996 | 4,4% | -7,1% | 12,6% | 11,0% |
| 3 | 3 | Renault-Nissan | 1.057 | 8.424 | 40,7% | 16,9% | 12,5% | 10,3% |
| 4 | 4 | Hyundai-Kia | 718 | 6.924 | -11,9% | 7,4% | 8,5% | 8,4% |
| 5 | 5 | Ford | 698 | 6.463 | 5,4% | 10,1% | 8,3% | 7,9% |
| 6 | 6 | Geely Group | 489 | 5.519 | -25,5% | -7,3% | 5,8% | 6,7% |
| 7 | 7 | General Motors | 462 | 4.131 | 26,9% | 1,4% | 5,5% | 5,0% |
| 8 | 9 | Mercedes Daimler | 423 | 3.808 | -2,5% | -5,4% | 5,0% | 4,6% |
| 9 | 8 | BMW | 397 | 4.013 | 24,1% | 0,9% | 4,7% | 4,9% |
| 10 | 10 | PSA | 306 | 3.673 | -25,2% | -1,0% | 3,6% | 4,5% |
| Rank Sep | Rank 2015 | Model | Sales Sep | YTD Sep | Var Sep | Var YTD | Share Sep | Share 2015 |
| --- | --- | --- | --- | --- | --- | --- | --- | --- |
| 1 | 1 | Skoda Octavia | 420 | 4.735 | 3,7% | 0,1% | 5,16% | 6,0% |
| 2 | 3 | Nissan Qashqai | 404 | 3.443 | 20,2% | 0,3% | 4,97% | 4,4% |
| 3 | 2 | Volkswagen Golf | 367 | 4.045 | 31,5% | -7,4% | 4,51% | 5,1% |
| 4 | 7 | Toyota Avensis | 323 | 2.158 | 90,0% | 9,8% | 3,97% | 2,7% |
| 5 | 6 | Toyota Auris | 301 | 2.329 | -17,8% | -14,4% | 3,70% | 3,0% |
| 6 | 4 | Volkswagen Passat | 259 | 2.816 | 50,6% | 57,2% | 3,18% | 3,6% |
| 7 | 5 | Toyota Yaris | 228 | 2.436 | 6,5% | 11,3% | 2,80% | 3,1% |
| 8 | 8 | Ford Fiesta | 214 | 1.915 | -13,0% | 9,6% | 2,63% | 2,4% |
| 9 | 9 | Kia Rio | 212 | 1.869 | -27,4% | 4,3% | 2,61% | 2,4% |
| 10 | 12 | Volvo V40 | 170 | 1.581 | 1,2% | 17,5% | 2,09% | 2,0% |
| 11 | 15 | Opel Corsa | 163 | 1.221 | | 217,6% | 2,00% | 1,5% |
| 12 | 10 | Ford Focus | 159 | 1.795 | -1,2% | -1,2% | 1,95% | 2,3% |
| 13 | 13 | Kia Cee'd | 152 | 1.366 | -5,0% | 1,0% | 1,87% | 1,7% |
| 14 | 11 | Ford Mondeo | 138 | 1.611 | 34,0% | 64,1% | 1,70% | 2,0% |
| 15 | 20 | BMW 5 Series | 121 | 1.050 | 83,3% | -5,2% | 1,49% | 1,3% |
| 16 | 28 | Honda Civic | 119 | 842 | 4,4% | -13,8% | 1,46% | 1,1% |
| 17 | 22 | Opel Astra | 92 | 969 | -17,1% | -7,7% | 1,13% | 1,2% |
| 18 | 21 | Skoda Fabia | 87 | 1.045 | 190,0% | 201,4% | 1,07% | 1,3% |
| 19 | 25 | Opel Mokka | 86 | 922 | -1,1% | 16,9% | 1,06% | 1,2% |
| 20 | 23 | Audi A4 | 84 | 948 | -16,0% | -27,4% | 1,03% | 1,2% |
| 20 | 14 | Audi A3 | 84 | 1.359 | -61,8% | -23,7% | 1,03% | 1,7% |
| 21 | 19 | Volvo V60 | 82 | 1.079 | -48,4% | -17,3% | 1,01% | 1,4% |
| 21 | 26 | Volvo V70 | 82 | 876 | -24,8% | -25,8% | 1,01% | 1,1% |
| 22 | 16 | BMW 3 Series | 77 | 1.168 | -15,4% | -21,6% | 0,95% | 1,5% |
| 23 | 24 | Mitsubishi ASX | 76 | 939 | -6,0% | 29,1% | 0,93% | 1,2% |
| 24 | 27 | Honda CR-V | 75 | 868 | 15,4% | -11,5% | 0,92% | 1,1% |
| 25 | 29 | Peugeot 308 | 74 | 753 | 7,5% | 21,5% | 0,91% | 1,0% |
| 25 | 17 | Volkswagen Polo | 74 | 1.125 | -38,8% | -1,7% | 0,91% | 1,4% |
(384)