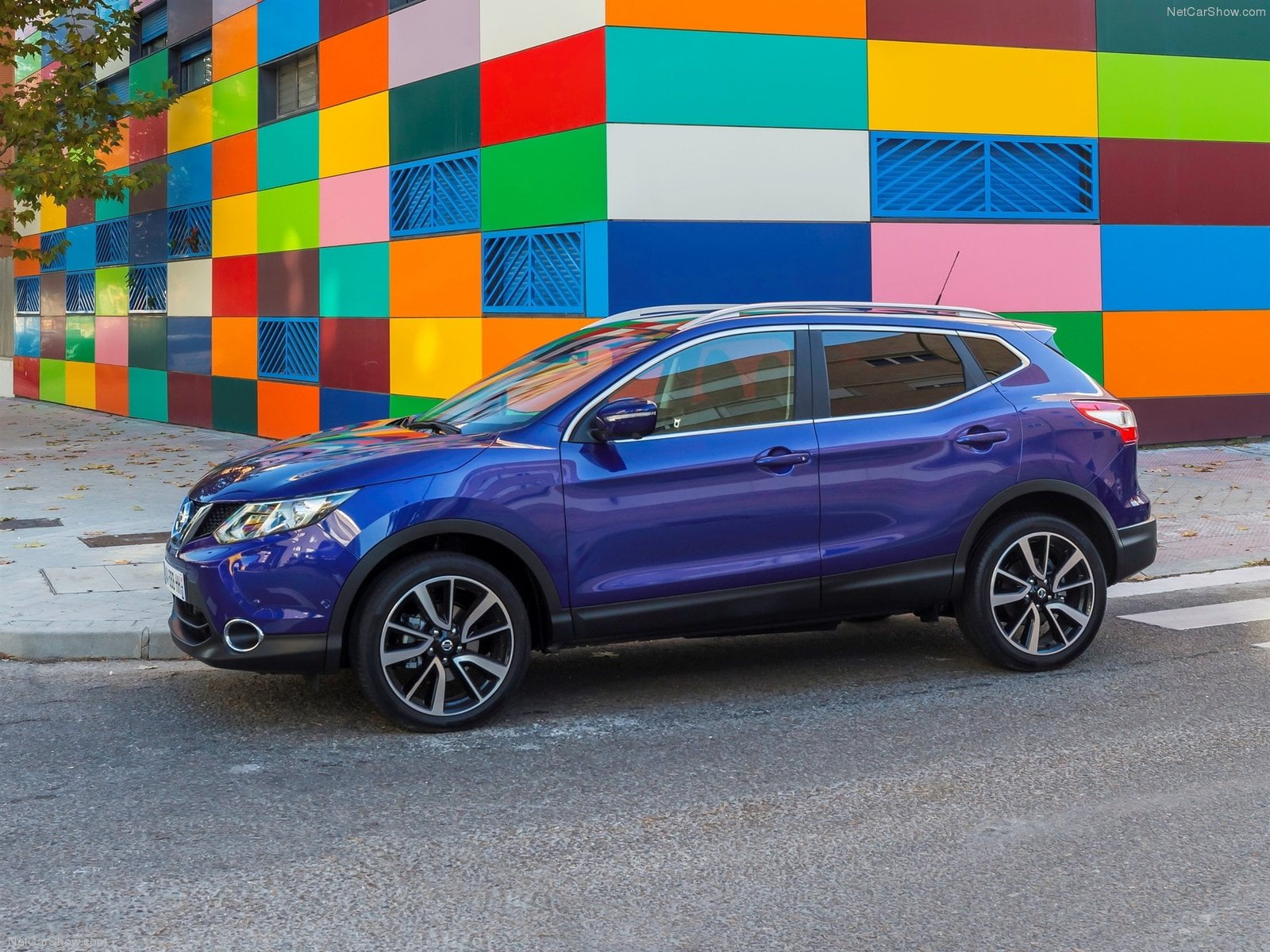 Finland vehicles market in May 2016 posted the 11th positive sign in a row. Volkswagen reclaimed the leadership, surpassing the rival Toyota. Volkswagen Golf jumped in second place after Skoda Octavia.
A gradual economic recovery is taking hold in Finland. The economy returned to weak growth last year after three years in recession. 2015's timid rebound came on the back of resilient private consumption and slow growth in exports, while state spending and fixed investment contracted
As released by the Autotuojat, the local Association of Car Manufacturers, in April new cars sold had been 11.085 (+15.0%) and in May 10.338 (+13.4%). Year to date sales had been 54.504, up 13.3%.
This market is characterized by the battle for leadership between the two biggest brand in the World. In May, Volkswagen reclaimed the leadership with 1.133 sales (-7.2%) and 11.0% of market share, while the rival Toyota has registered 1.128 cars (+32.4%).
In third place Skoda with 1.063 (+13.3%) followed by Ford with 850 (+4.7%), Kia with 757 (+30.1%), Opel with 596 (+24.9%), Volvo with 524 (-10.7%) and Nissan with 511 (+21.7%).
At group level, the leader was again Volkswagen with 27.7% of market share followed by Toyota with 10.8% and Renault-Nissan with 9.4%.
The best-selling model was again the Skoda Octavia with 538 sales (-0.4%) followed by the Volkswagen Golf with 399 (-4.8%) and, together in third place, the Nissan Qashqai and the Kia Rio with 352 sales respectively up 51.7% and 77.8%.
The Ford Focus was fourth with 341 (+35.3%) ahead of the Opel Astra with 297 (+126.7%) and the Toyota Auris with 277 (-9.5%).
Below, you can sort our interactive tables to see data regarding Brands, Groups and Models. Please bear in mind that sales data are subject to adjustments as sources will update their information. This report is updated at the publishing date and will not be modified while the next on this subject will always have the year to date data updated.
| Rank May | Rank 2016 | Brand | Sales May | Sales 2016 | Var May | Var 2016 | Share May | Share 2016 |
| --- | --- | --- | --- | --- | --- | --- | --- | --- |
| 1 | 1 | Volkswagen | 1.133 | 5.821 | -7,2% | 6,0% | 11,0% | 10,7% |
| 2 | 2 | Toyota | 1.128 | 5.765 | 32,4% | 14,3% | 10,9% | 10,6% |
| 3 | 3 | Skoda | 1.063 | 5.330 | 13,3% | 15,1% | 10,3% | 9,8% |
| 4 | 4 | Ford | 850 | 4.343 | 4,7% | 19,1% | 8,2% | 8,0% |
| 5 | 7 | Kia | 757 | 3.348 | 30,1% | 18,3% | 7,3% | 6,1% |
| 6 | 8 | Opel | 596 | 3.066 | 24,9% | 38,1% | 5,8% | 5,6% |
| 7 | 5 | Volvo | 524 | 3.577 | -10,7% | 4,4% | 5,1% | 6,6% |
| 8 | 6 | Nissan | 511 | 3.450 | 21,7% | 0,3% | 4,9% | 6,3% |
| 9 | 9 | Audi | 505 | 2.871 | 14,3% | 8,2% | 4,9% | 5,3% |
| 10 | 10 | Mercedes | 460 | 2.536 | 4,3% | 12,8% | 4,4% | 4,7% |
| 11 | 11 | BMW | 430 | 2.425 | 24,3% | 3,2% | 4,2% | 4,4% |
| 12 | 14 | Renault | 361 | 1.180 | 63,3% | 43,9% | 3,5% | 2,2% |
| 13 | 12 | Honda | 323 | 1.989 | 109,7% | 57,7% | 3,1% | 3,6% |
| 14 | 15 | Peugeot | 235 | 1.158 | -9,6% | -11,9% | 2,3% | 2,1% |
| 15 | 16 | Seat | 219 | 1.028 | 23,7% | 29,8% | 2,1% | 1,9% |
| 16 | 13 | Hyundai | 209 | 1.300 | -16,4% | 18,3% | 2,0% | 2,4% |
| 17 | 18 | Citroen | 176 | 865 | 7,3% | -3,1% | 1,7% | 1,6% |
| 18 | 17 | Mazda | 174 | 974 | 20,8% | 52,7% | 1,7% | 1,8% |
| 19 | 22 | Dacia | 152 | 483 | 78,8% | 2,1% | 1,5% | 0,9% |
| 20 | 20 | Suzuki | 126 | 573 | 129,1% | 64,2% | 1,2% | 1,1% |
| 21 | 19 | Mitsubishi | 108 | 641 | -39,0% | -27,1% | 1,0% | 1,2% |
| 22 | 21 | Subaru | 93 | 503 | -7,0% | 3,3% | 0,9% | 0,9% |
| 23 | 24 | Land Rover | 33 | 181 | 65,0% | 75,7% | 0,3% | 0,3% |
| 24 | 26 | Jaguar | 31 | 89 | 287,5% | 178,1% | 0,3% | 0,2% |
| 25 | 29 | SsangYong | 29 | 68 | 190,0% | 142,9% | 0,3% | 0,1% |
| 26 | 25 | Lexus | 27 | 117 | 92,9% | 1,7% | 0,3% | 0,2% |
| 27 | 28 | Mini | 22 | 81 | 69,2% | -12,9% | 0,2% | 0,1% |
| 28 | 30 | Porsche | 17 | 65 | 41,7% | -39,8% | 0,2% | 0,1% |
| 28 | 27 | Fiat | 17 | 83 | 54,5% | 130,6% | 0,2% | 0,2% |
| Rank May | Rank 2016 | Group | Sales May | Sales 2016 | Var May | Var 2016 | Share May | Share 2016 |
| --- | --- | --- | --- | --- | --- | --- | --- | --- |
| 1 | 1 | Volkswagen | 2.938 | 15.119 | 5,2% | 10,5% | 28,4% | 27,7% |
| 2 | 2 | Toyota | 1.155 | 5.882 | 33,4% | 14,1% | 11,2% | 10,8% |
| 3 | 3 | Renault-Nissan | 1.024 | 5.113 | 41,0% | 8,0% | 9,9% | 9,4% |
| 4 | 4 | Hyundai-Kia | 966 | 4.648 | 16,1% | 18,3% | 9,3% | 8,5% |
| 5 | 5 | Ford | 850 | 4.343 | 4,7% | 19,1% | 8,2% | 8,0% |
| 6 | 7 | General Motors | 597 | 3.071 | 24,6% | 38,0% | 5,8% | 5,6% |
| 7 | 6 | Geely Group | 524 | 3.577 | -10,7% | 4,4% | 5,1% | 6,6% |
| 8 | 8 | Mercedes Daimler | 466 | 2.566 | 4,3% | 13,2% | 4,5% | 4,7% |
| 9 | 9 | BMW | 452 | 2.506 | 25,9% | 2,6% | 4,4% | 4,6% |
| 10 | 10 | PSA | 411 | 2.023 | -3,1% | -8,3% | 4,0% | 3,7% |
| May Rank | 2016 Rank | Model | May Sales | 2016 Sales | May Var | 2016 Var | May Share | 2016 Share |
| --- | --- | --- | --- | --- | --- | --- | --- | --- |
| 1 | 1 | Skoda Octavia | 538 | 2.571 | -0,4% | -12,2% | 5,5% | 5,1% |
| 2 | 3 | Volkswagen Golf | 399 | 1.763 | -4,8% | 0,3% | 4,1% | 3,5% |
| 3 | 2 | Nissan Qashqai | 352 | 2.062 | 51,7% | 5,5% | 3,6% | 4,1% |
| 3 | 10 | Kia Rio | 352 | 1.213 | 77,8% | 26,6% | 3,6% | 2,4% |
| 4 | 4 | Ford Focus | 341 | 1.717 | 35,3% | 64,3% | 3,5% | 3,4% |
| 5 | 6 | Toyota Yaris | 332 | 1.538 | 103,7% | 27,7% | 3,4% | 3,0% |
| 6 | 7 | Opel Astra | 297 | 1.534 | 126,7% | 195,6% | 3,1% | 3,0% |
| 7 | 5 | Toyota Auris | 277 | 1.661 | -9,5% | 3,7% | 2,9% | 3,3% |
| 8 | 9 | Volkswagen Passat | 273 | 1.445 | -10,2% | -5,1% | 2,8% | 2,9% |
| 9 | 8 | Toyota Avensis | 265 | 1.532 | 44,0% | 36,4% | 2,7% | 3,0% |
| 10 | 13 | Ford Fiesta | 245 | 1.029 | 4,3% | 3,2% | 2,5% | 2,0% |
| 11 | 12 | Skoda Superb | 202 | 1.034 | 155,4% | 161,5% | 2,1% | 2,0% |
| 12 | 11 | Audi A4 | 197 | 1.127 | 95,0% | 90,7% | 2,0% | 2,2% |
| 13 | 14 | Kia Cee'd | 183 | 890 | 30,7% | 14,0% | 1,9% | 1,8% |
| 14 | 15 | Volkswagen Polo | 164 | 878 | 12,3% | 32,4% | 1,7% | 1,7% |
| 15 | 16 | Volvo V60 | 158 | 865 | 37,4% | 20,8% | 1,6% | 1,7% |
| 16 | 24 | BMW 5 Series | 153 | 662 | 109,6% | 3,1% | 1,6% | 1,3% |
| 17 | 19 | Skoda Fabia | 150 | 732 | 7,1% | 42,4% | 1,5% | 1,4% |
| 18 | 20 | Mitsubishi ASX | 137 | 707 | 0,0% | 14,4% | 1,4% | 1,4% |
| 19 | 21 | Mercedes C Class | 121 | 701 | 24,7% | -4,8% | 1,2% | 1,4% |
| 20 | 33 | BMW 3 Series | 119 | 516 | 0,0% | -27,7% | 1,2% | 1,0% |
| 21 | 17 | Ford Mondeo | 117 | 780 | -41,2% | -18,8% | 1,2% | 1,5% |
| 22 | 18 | Volvo V40 | 111 | 776 | -35,5% | -12,2% | 1,1% | 1,5% |
| 22 | 23 | Audi A3 | 111 | 669 | -20,1% | -25,8% | 1,1% | 1,3% |
| 23 | 30 | volkswagen Golf Sportsvan | 110 | 550 | 0,0% | 0,0% | 1,1% | 1,1% |
| 24 | 26 | Volvo XC60 | 108 | 641 | -23,9% | -16,9% | 1,1% | 1,3% |
| 25 | 32 | Opel Corsa | 106 | 533 | -40,1% | -0,2% | 1,1% | 1,1% |
(172)