Today we go live with the third focus2move website since the first release, the 12th of March, 2012.
The site is evolving changing the corporate identify, the logo and improving the navigation flow aiming to further help our visitors usability. We want to thank all the over 2 million people that have spent time visiting us in these four years. We have a quite good reputation among them if over 60 percent of daily visitors come back and if over 27 percent of visitors are frequent user.
The focus2move positioning in its market is today one of the best, and searching on google is transferring near 40 percent of daily visits.
In this new release we are going to rationalize the support we provide for each market in the new section, "Market Databank" that will be populated during the current month.
Following our Client suggestion to provide row material in addition to the professional research developed (and actually covering over 60 markets), we just started to offer the AutoData release, file in excel very useful for those keen to develop their own analysis. We start covering the coolest market in the World (Saudi Arabia) and will cover all the World by the end of this month.
However, we exist because of the trust given and renovated by our Clients, as our business model is based on the sales of researches and custom-made professional consulting.
In particular we wish to thanks these corporation that in these years have utilized our services, directly or thru their subsidiaries, importers or dealer group: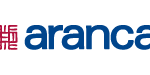 (278)