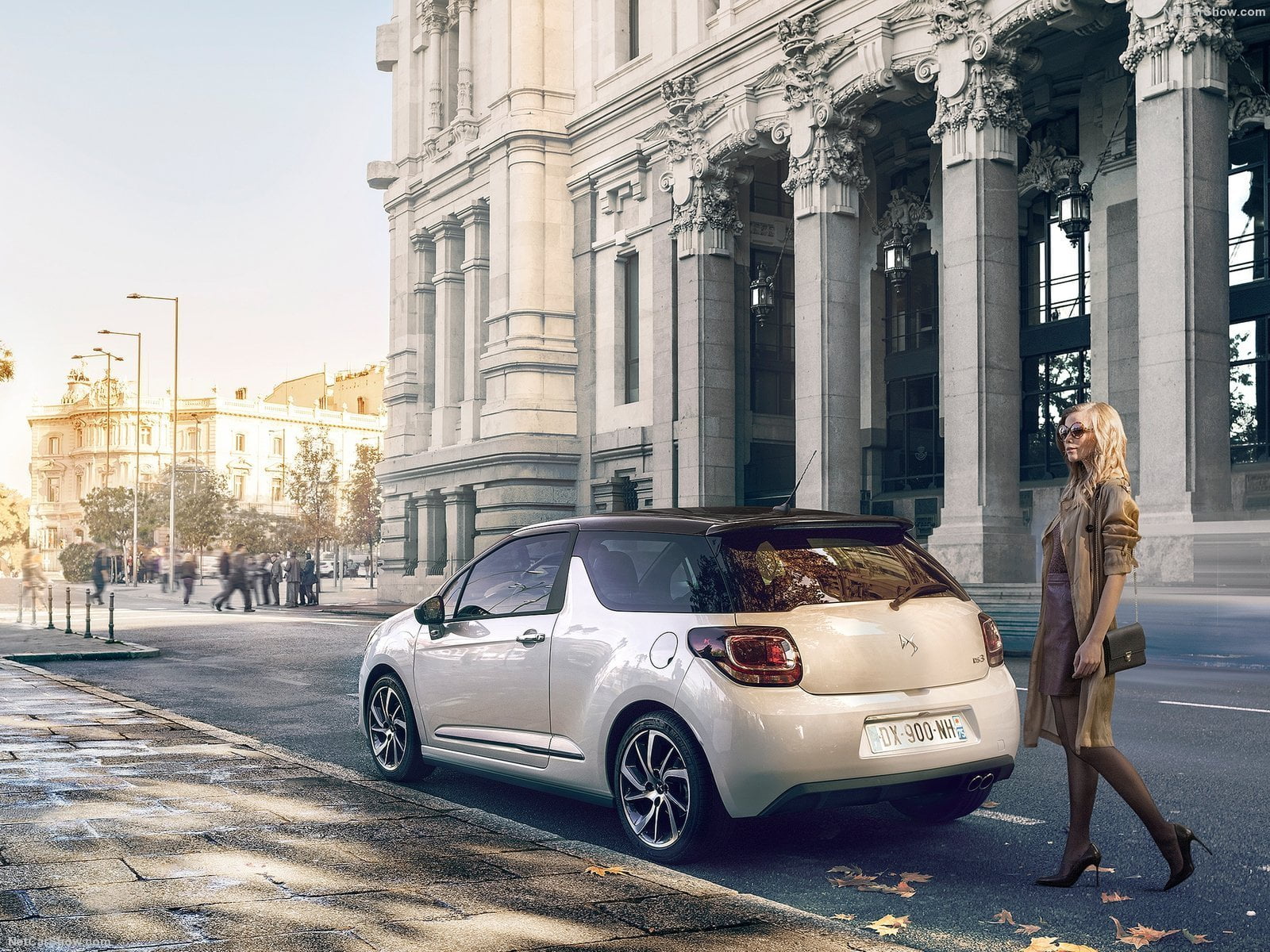 France Cars Market in February 2016 at the best increase in sixth years. Renault was pushed back on top of the list by renewed sales on the Clio while Volkswagen struggles. SsangYong, Jaguar and Infiniti shine.
France's economy grew at its fastest pace in four years in 2015 and met the government's target. The acceleration came primarily on the back of stronger domestic demand, with private consumption growing at the fastest rate since 2010. However, the French economy is still lagging behind the average growth rate of Euro zone countries and unemployment has been steady at over 10% for three years.
Latest indicators signal that the economy likely lost momentum at the start of 2016. Indeed, in February, the composite PMI fell below the threshold that separates contraction from expansion and consumer confidence dropped to a six-month low.
While a weak euro and low energy prices are expected to keep France on a modest but steady pace of recovery, its rigid and highly regulated labor market will keep weighing on growth unless structural reforms are implemented.
According to data released by the C.C.F.A, the French Associations of Car Manufacturers, in February 2016 the total car passenger's sold in the country have been 166.739, up 13.0% from the same month in the previous year and posting the 9th year on year increase in a string.
For a market usually stable the February Y.o.Y. +13% was the best increase in the last 6 years. Year to date February sales had been 305.139, +8.7%.
Renault was back on top of the list with 32.712 sales (+9.9%) overtaking Peugeot, second with 28.229 (+10.2%). Third was Citroen with 17.175 (+7.2%). Volkswagen sales were weak (-1.9%) while Dacia in fifth was really fast (+33.7%) recovering from the bad January.
Despite the +436%, Jaguar was not the fastest growing brand, due to SsangYong +441%. Others emerging brand were Infiniti (+159%), Land Rover (+82%) and Mazda (+56%).
Model wise ranking was again with Renault Clio on top after the January surprise of Peugeot 208. Third was the Peugeot 308 followed by Renault Captur, Peugeot 3008 and Citroen C3.
To see the best-selling cars ranking with top 100 models see the report
Below, you can sort our interactive tables to see data regarding Brands, Groups and Models. Please bear in mind that sales data are subject to adjustments as sources will update their information. This report is updated at the publishing date and will not be modified while the next on this subject will always have the year to date data updated
| Rank Feb | Rank 2016 | Brand | Sales Feb | Sales 2016 | Feb Var | Share Feb | Share 2016 |
| --- | --- | --- | --- | --- | --- | --- | --- |
| 1 | 1 | Renault | 32.712 | 56.115 | 9,9% | 19,6% | 18,4% |
| 2 | 2 | Peugeot | 28.229 | 53.172 | 10,2% | 16,9% | 17,5% |
| 3 | 3 | Citroen | 17.175 | 32.379 | 7,2% | 10,3% | 10,6% |
| 4 | 4 | Volkswagen | 11.435 | 22.461 | -1,9% | 6,9% | 7,4% |
| 5 | 5 | Dacia | 8.838 | 17.486 | 33,7% | 5,3% | 5,7% |
| 6 | 6 | Ford | 7.755 | 12.819 | 6,1% | 4,7% | 4,2% |
| 7 | 9 | Nissan | 6.837 | 11.322 | 10,3% | 4,1% | 3,7% |
| 8 | 8 | Opel | 6.666 | 11.405 | 25,8% | 4,0% | 3,7% |
| 9 | 7 | Toyota | 6.494 | 12.813 | 15,3% | 3,9% | 4,2% |
| 10 | 11 | Fiat | 5.064 | 9.115 | 24,5% | 3,0% | 3,0% |
| 11 | 10 | Audi | 5.050 | 9.580 | 20,9% | 3,0% | 3,1% |
| 12 | 12 | BMW | 4.866 | 8.798 | 26,1% | 2,9% | 2,9% |
| 13 | 13 | Mercedes | 4.183 | 6.483 | 9,4% | 2,5% | 2,1% |
| 14 | 14 | Kia | 2.818 | 5.167 | 41,2% | 1,7% | 1,7% |
| 15 | 15 | DS | 2.500 | 4.963 | 25,0% | 1,5% | 1,6% |
| 16 | 16 | Hyundai | 2.049 | 3.778 | 3,6% | 1,2% | 1,2% |
| 17 | 17 | Skoda | 1.868 | 3.513 | 46,4% | 1,1% | 1,2% |
| 18 | 18 | Mini | 1.781 | 3.495 | 7,7% | 1,1% | 1,1% |
| 19 | 19 | Seat | 1.683 | 3.038 | 13,9% | 1,0% | 1,0% |
| 20 | 20 | Suzuki | 1.565 | 2.888 | 18,0% | 0,9% | 0,9% |
| 21 | 21 | Volvo | 1.270 | 2.606 | 27,1% | 0,8% | 0,9% |
| 22 | 22 | Land Rover | 938 | 1.799 | 82,5% | 0,6% | 0,6% |
| 23 | 23 | Mazda | 830 | 1.484 | 56,0% | 0,5% | 0,5% |
| 24 | 24 | Jeep | 722 | 1.308 | 29,6% | 0,4% | 0,4% |
| 25 | 25 | Honda | 633 | 1.131 | 33,0% | 0,4% | 0,4% |
| 26 | 27 | Smart | 609 | 1.019 | -9,5% | 0,4% | 0,3% |
| 27 | 26 | Alfa Romeo | 564 | 1.031 | 4,1% | 0,3% | 0,3% |
| 28 | 29 | Porsche | 347 | 714 | 7,4% | 0,2% | 0,2% |
| 29 | 28 | Lexus | 324 | 796 | 4,5% | 0,2% | 0,3% |
| 30 | 30 | Mitsubishi | 222 | 473 | -6,3% | 0,1% | 0,2% |
| 31 | 31 | Jaguar | 193 | 377 | 436,1% | 0,1% | 0,1% |
| 32 | 32 | Infiniti | 158 | 255 | 159,0% | 0,1% | 0,1% |
| 33 | 34 | SsangYong | 92 | 138 | 441,2% | 0,1% | 0,0% |
| 34 | 33 | Bolloré | 65 | 156 | 10,2% | 0,0% | 0,1% |
| 35 | 35 | Subaru | 50 | 125 | -5,7% | 0,0% | 0,0% |
| 36 | 36 | Maserati | 42 | 74 | 40,0% | 0,0% | 0,0% |
| 37 | 37 | Tesla | 27 | 64 | 35,0% | 0,0% | 0,0% |
| 38 | 38 | Ferrari | 19 | 42 | 0,0% | 0,0% | 0,0% |
| 39 | 38 | Lancia | 18 | 42 | -94,4% | 0,0% | 0,0% |
| 40 | 39 | Lotus | 10 | 18 | 0,0% | 0,0% | 0,0% |
| 41 | 40 | Caterham | 9 | 16 | 200,0% | 0,0% | 0,0% |
| 42 | 41 | Morgan | 6 | 15 | -25,0% | 0,0% | 0,0% |
| 43 | 42 | Chevrolet | 5 | 14 | -58,3% | 0,0% | 0,0% |
| 44 | 43 | Bentley | 4 | 9 | -20,0% | 0,0% | 0,0% |
| 45 | 47 | DR Motor | 3 | 3 | #DIV/0! | 0,0% | 0,0% |
| 45 | 44 | Aston Martin | 3 | 8 | -70,0% | 0,0% | 0,0% |
| 46 | 45 | Lamborghini | 2 | 6 | 100,0% | 0,0% | 0,0% |
| 46 | 46 | McLaren | 2 | 5 | 0,0% | 0,0% | 0,0% |
| 46 | 46 | Cadillac | 2 | 5 | #DIV/0! | 0,0% | 0,0% |
| 47 | 48 | Rolls-Royce | 1 | 1 | -80,0% | 0,0% | 0,0% |
| Rank Feb | Rank 2016 | Brand | Sales Feb | Sales 2016 | Feb Var | Share Feb | Share 2016 |
| --- | --- | --- | --- | --- | --- | --- | --- |
| 1 | 2 | Renault-Nissan | 48.545 | 85.178 | 13,9% | 29,1% | 28,0% |
| 2 | 1 | PSA | 47.904 | 90.514 | 9,8% | 28,7% | 29,7% |
| 3 | 3 | Volkswagen | 20.389 | 39.321 | 7,8% | 12,2% | 12,9% |
| 4 | 5 | Ford | 7.755 | 12.819 | 6,1% | 4,7% | 4,2% |
| 5 | 4 | Toyota | 6.818 | 13.609 | 14,7% | 4,1% | 4,5% |
| 6 | 8 | General Motors | 6.673 | 11.424 | 25,7% | 4,0% | 3,8% |
| 7 | 6 | BMW | 6.648 | 12.294 | 20,5% | 4,0% | 4,0% |
| 8 | 7 | FCA | 6.429 | 11.612 | 16,0% | 3,9% | 3,8% |
| 9 | 9 | Hyundai-Kia | 4.867 | 8.945 | 22,5% | 2,9% | 2,9% |
| 10 | 10 | Mercedes Daimler | 4.792 | 7.502 | 6,6% | 2,9% | 2,5% |
| Rank Feb | Rank 2016 | Models | Sales Feb | Sales 2016 | Feb Var | Share Feb | Share 2016 |
| --- | --- | --- | --- | --- | --- | --- | --- |
| 1 | 2 | Renault Clio | 9.261 | 15.254 | 14,1% | 5,6% | 5,0% |
| 2 | 1 | Peugeot 208 | 8.404 | 16.010 | 19,4% | 5,1% | 5,3% |
| 3 | 3 | Peugeot 308 | 6.735 | 12.812 | 22,3% | 4,1% | 4,2% |
| 4 | 4 | Renault Captur | 5.924 | 10.857 | -1,5% | 3,6% | 3,6% |
| 5 | 5 | Peugeot 2008 | 5.254 | 9.472 | 5,5% | 3,2% | 3,1% |
| 6 | 6 | Citroen C3 | 4.840 | 9.431 | 4,0% | 2,9% | 3,1% |
| 7 | 7 | Dacia Sandero | 4.307 | 8.500 | 49,2% | 2,6% | 2,8% |
| 8 | 9 | Volkswagen Polo | 3.791 | 6.660 | 8,4% | 2,3% | 2,2% |
| 9 | 8 | Citroen C4 Picasso | 3.763 | 7.077 | 5,2% | 2,3% | 2,3% |
| 10 | 11 | Renault Twingo | 3.391 | 5.999 | -37,1% | 2,0% | 2,0% |
| 11 | 10 | Dacia Duster | 3.171 | 6.099 | 22,2% | 1,9% | 2,0% |
| 12 | 12 | Renault Mégane | 3.156 | 5.425 | -10,0% | 1,9% | 1,8% |
| 13 | 16 | Renault Kadjar | 3.068 | 5.118 | | 1,8% | 1,7% |
| 14 | 13 | Renault Scénic | 3.029 | 5.320 | -17,2% | 1,8% | 1,8% |
| 15 | 17 | Peugeot 3008 | 2.761 | 4.955 | 3,6% | 1,7% | 1,6% |
| 16 | 15 | Toyota Yaris | 2.557 | 5.197 | 21,8% | 1,5% | 1,7% |
| 16 | 20 | Ford Fiesta | 2.557 | 3.912 | -9,7% | 1,5% | 1,3% |
| 17 | 18 | Nissan Qashqai | 2.475 | 4.205 | 21,4% | 1,5% | 1,4% |
| 18 | 14 | Volkswagen Golf | 2.340 | 5.223 | -35,0% | 1,4% | 1,7% |
| 19 | 19 | Citroen C4 | 2.260 | 4.184 | 45,0% | 1,4% | 1,4% |
| 20 | 21 | Fiat 500 | 2.070 | 3.631 | -6,4% | 1,2% | 1,2% |
| 21 | 22 | Opel Corsa | 2.056 | 3.592 | -0,3% | 1,2% | 1,2% |
| 22 | 23 | Citroen C4 Cactus | 1.793 | 3.404 | 0,6% | 1,1% | 1,1% |
| 23 | 25 | Toyota Auris | 1.732 | 3.140 | 43,4% | 1,0% | 1,0% |
| 24 | 24 | Peugeot 508 | 1.697 | 3.331 | -19,2% | 1,0% | 1,1% |
| 25 | 28 | Citroen C3 Picasso | 1.471 | 2.742 | 26,7% | 0,9% | 0,9% |
| 26 | 27 | Opel Mokka | 1.451 | 2.791 | 10,9% | 0,9% | 0,9% |
| 27 | 33 | Renault Espace | 1.431 | 2.315 | 472,4% | 0,9% | 0,8% |
| 28 | 26 | Volkswagen Touran | 1.429 | 3.002 | 48,9% | 0,9% | 1,0% |
| 29 | 38 | Opel Astra | 1.350 | 1.932 | 165,7% | 0,8% | 0,6% |
| 30 | 29 | Citroen DS 3 | 1.307 | 2.672 | 8,3% | 0,8% | 0,9% |
| 31 | 35 | Citroen C1 | 1.257 | 2.151 | 4,8% | 0,8% | 0,7% |
| 32 | 30 | Audi A3 | 1.248 | 2.556 | -28,4% | 0,8% | 0,8% |
| 33 | 31 | Volkswagen Tiguan | 1.232 | 2.367 | -6,6% | 0,7% | 0,8% |
| 34 | 66 | Fiat 500X | 1.195 | 1.195 | 172,2% | 0,7% | 0,4% |
| 35 | 39 | Renault Zoe | 1.182 | 1.915 | 60,8% | 0,7% | 0,6% |
| 36 | 37 | Nissan X-Trail | 1.175 | 1.947 | 123,0% | 0,7% | 0,6% |
| 37 | 32 | Peugeot 108 | 1.167 | 2.360 | -8,3% | 0,7% | 0,8% |
| 38 | 40 | Nissan Juke | 1.129 | 1.909 | -15,5% | 0,7% | 0,6% |
| 39 | 34 | Mini Hatch | 1.076 | 2.157 | | 0,6% | 0,7% |
| 40 | 48 | Mercedes A Class | 1.038 | 1.534 | 26,6% | 0,6% | 0,5% |
(504)