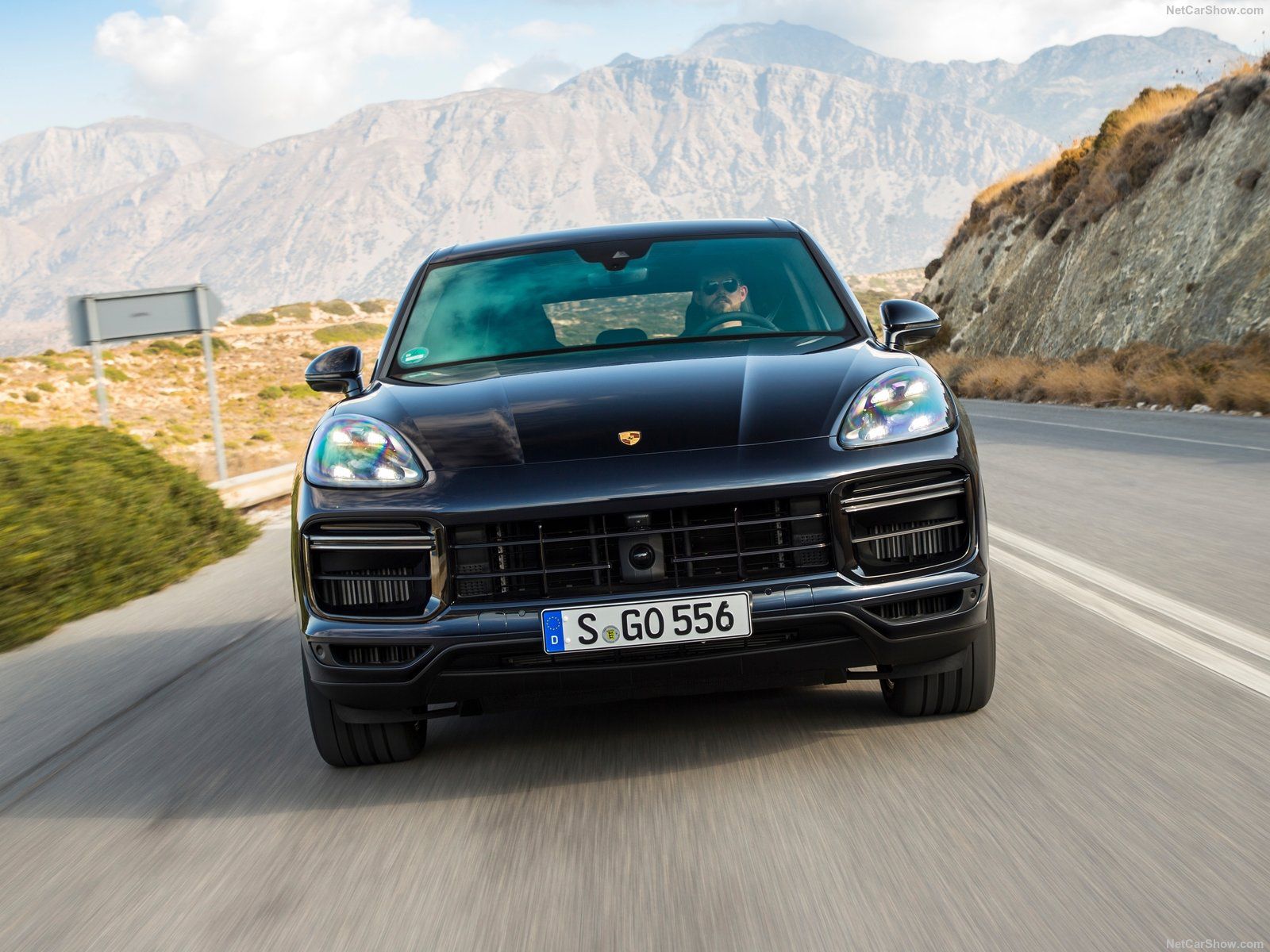 Germany best selling cars 2017 ranking was dominated for the 42nd year in a row by the Volkswagen Golf, despite losing in double-digit. The last generation Tiguan advanced in second place while Audi Q2 was the best new entrance.
German vehicles market volume record was established in the 2009, but in the recent years the market has steady growth, reporting an increase from the 2.95 million cars sold in the 2013 to the 3.43 million in the 2017 (+2.7% from the previous year), with further expected growth in the current and next year.
As far as model ranking, as for the last 42 years, the best-selling model in Germany was the Volkswagen Golf despite losing, as in the rest of Europe, suffering for the decline of the hatchback segment and the growth of compact SUVs. However, the Queen of German vehicles has been sold in 222.967 units, down 4.6%.
In second place the recently renovated Volkswagen Tiguan, up 5 spots, with 71.437 sales (+11.7%) able to overtake since October two rivals,  the Volkswagen Passat, actually third with 70.176 units (-11.9%) and the Mercedes C Class, actually fourth with 67.053 sales (+1.2%).
In fifth place the Volkswagen Polo with 61.376 sales (-14.8%) followed by the Skoda Octavia with 59.147 units (+0.8%) and the Audi A4 with 56.721 (-7.8%).
In eight place the Opel Astra with 56.327 (-13.6%) followed by the Mercedes E Class, new entry in top 10, up 11 spots, with 52.542 units (+27.1%) and in 10th place by the Volkswagen Touran, the 5th Volkswagen out of top 10, with 52.182 (-0.6%)
In an almost stable ranking, the first new entrance was the Audi Q2, landed in 38th place, while the Seat Ateca ranked 52nd and the Skoda Kodiaq was 65th.
You my be entitle to read the best-selling cars in the 2016
Research, Consulting, Data & Forecast Store
F2M covers intensively this market with several products developed to help any investigation required. Market Researches in PDF are immediately available for download with study on the market since 2005 and with forecast up to the 2022. AutoData in EXCEL are immediately downloadable with annual sales volume, split by month, for all brands and all models distributed in the market. This year data are released year to date, but you will receive a monthly update until the year-end.  See details within  Germany Corner Store
| Rank 2017 | Rank 2016 | Model | Sales 2017 | Sales 2016 | Variation 2017 |
| --- | --- | --- | --- | --- | --- |
| 1 | 1 | Volkswagen Golf | 222.967 | 233.760 | -4,6% |
| 2 | 6 | Volkswagen Tiguan | 71.437 | 63.979 | 11,7% |
| 3 | 2 | Volkswagen Passat | 70.196 | 79.644 | -11,9% |
| 4 | 4 | Mercedes C Class | 67.053 | 66.227 | 1,2% |
| 5 | 3 | Volkswagen Polo | 61.378 | 72.017 | -14,8% |
| 6 | 8 | Skoda Octavia | 59.147 | 58.683 | 0,8% |
| 7 | 7 | Audi A4 | 56.721 | 61.507 | -7,8% |
| 8 | 5 | Opel Astra | 56.327 | 65.173 | -13,6% |
| 9 | 20 | Mercedes E Class | 52.542 | 41.344 | 27,1% |
| 10 | 11 | Volkswagen Touran | 52.182 | 52.560 | -0,7% |
| 11 | 10 | Opel Corsa | 51.349 | 55.191 | -7,0% |
| 12 | 12 | Skoda Fabia | 49.917 | 49.947 | -0,1% |
| 13 | 17 | Mini | 46.201 | 44.010 | 5,0% |
| 14 | 15 | BMW 1 Series | 45.699 | 46.632 | -2,0% |
| 15 | 14 | Ford Focus | 45.391 | 47.990 | -5,4% |
| 16 | 9 | Audi A3 | 45.366 | 55.561 | -18,3% |
| 17 | 16 | Seat Leon | 44.946 | 46.010 | -2,3% |
| 18 | 27 | BMW 5 Series | 41.765 | 30.055 | 39,0% |
| 19 | 18 | Ford Fiesta | 41.750 | 43.887 | -4,9% |
| 20 | 21 | Audi A6 | 38.856 | 41.341 | -6,0% |
| 21 | 23 | Ford Kuga | 37.962 | 34.676 | 9,5% |
| 22 | 19 | BMW 3 Series | 37.769 | 43.600 | -13,4% |
| 23 | 13 | BMW 2 Series | 37.464 | 49.477 | -24,3% |
| 24 | 32 | Mercedes GLC | 37.235 | 25.959 | 43,4% |
| 25 | 25 | Opel Mokka | 35.631 | 32.052 | 11,2% |
| 26 | 22 | Volkswagen Up! | 35.607 | 36.000 | -1,1% |
| 27 | 29 | BMW X1 | 35.016 | 28.400 | 23,3% |
| 28 | 24 | Mercedes A Class | 29.257 | 34.270 | -14,6% |
| 29 | 28 | Nissan Qashqai | 26.682 | 28.496 | -6,4% |
| 30 | 26 | Mercedes B Class | 25.315 | 30.350 | -16,6% |
| 31 | 50 | Opel Insignia | 24.334 | 19.658 | 23,8% |
| 32 | 56 | Dacia Sandero | 23.993 | 17.721 | 35,4% |
| 33 | 41 | Seat Ibiza | 23.894 | 21.532 | 11,0% |
| 34 | 43 | Renault Captur | 23.700 | 21.194 | 11,8% |
| 35 | 31 | Audi Q5 | 23.663 | 26.727 | -11,5% |
| 36 | 34 | Hyundai Tucson | 23.645 | 25.494 | -7,3% |
| 37 | 36 | Renault Clio | 23.340 | 24.695 | -5,5% |
| 38 | 177 | Audi Q2 | 23.147 | 2.205 | 949,8% |
| 39 | 33 | Smart Fortwo | 22.831 | 25.768 | -11,4% |
| 40 | 38 | Opel Adam | 22.817 | 23.261 | -1,9% |
| 41 | 37 | Skoda Superb | 22.538 | 24.145 | -6,7% |
| 42 | 42 | Hyundai i30 | 22.460 | 21.471 | 4,6% |
| 43 | 46 | Hyundai i20 | 22.209 | 20.395 | 8,9% |
| 44 | 40 | Hyundai i10 | 22.004 | 22.010 | 0,0% |
| 45 | 35 | Audi A1 | 21.458 | 25.112 | -14,6% |
| 46 | 39 | Mercedes CLA | 21.274 | 23.088 | -7,9% |
| 47 | 48 | Renault Mégane | 21.148 | 19.872 | 6,4% |
| 48 | 30 | Audi Q3 | 21.020 | 27.169 | -22,6% |
| 49 | 76 | Peugeot 208 | 20.626 | 13.396 | 54,0% |
| 50 | 44 | Audi A5 | 19.743 | 20.576 | -4,0% |
| 51 | 61 | Mitsubishi Space Star | 18.963 | 16.231 | 16,8% |
| 52 | 110 | Seat Ateca | 18.936 | 6.901 | 174,4% |
| 53 | 60 | Mazda CX-5 | 18.907 | 17.104 | 10,5% |
| 54 | 49 | Renault Twingo | 18.822 | 19.853 | -5,2% |
| 55 | 47 | Ford C-Max | 17.400 | 20.369 | -14,6% |
| 56 | 53 | BMW 4 Series | 17.305 | 17.971 | -3,7% |
| 57 | 51 | Skoda Rapid | 17.059 | 18.537 | -8,0% |
| 58 | 59 | Mercedes GLA | 16.972 | 17.308 | -1,9% |
| 59 | 72 | Volvo XC60 | 16.416 | 14.243 | 15,3% |
| 60 | 96 | Citroen C3 | 16.365 | 8.446 | 93,8% |
| 61 | 70 | Mazda CX-3 | 16.123 | 14.305 | 12,7% |
| 62 | 55 | Ford Mondeo | 16.099 | 17.825 | -9,7% |
| 63 | 64 | Dacia Duster | 15.765 | 15.193 | 3,8% |
| 64 | 45 | Skoda Yeti | 15.385 | 20.495 | -24,9% |
| 65 | | Skoda Kodiaq | 14.942 | | |
| 66 | 52 | Kia Sportage | 14.836 | 18.142 | -18,2% |
| 67 | 62 | Opel Zafira | 14.048 | 15.431 | -9,0% |
| 68 | 58 | Fiat 500 | 14.042 | 17.333 | -19,0% |
| 69 | 89 | Renault Scénic | 13.799 | 9.666 | 42,8% |
| 70 | 73 | BMW X3 | 13.568 | 13.756 | -1,4% |
| 71 | 74 | Renault Kadjar | 13.439 | 13.529 | -0,7% |
| 72 | 79 | Nissan Micra | 13.427 | 12.050 | 11,4% |
| 73 | 63 | Ford S-Max | 13.323 | 15.337 | -13,1% |
| 74 | 69 | Peugeot 2008 | 13.133 | 14.455 | -9,1% |
| 75 | 71 | Skoda Citigo | 12.854 | 14.269 | -9,9% |
| 76 | 82 | Toyota Aygo | 12.390 | 11.622 | 6,6% |
| 77 | 68 | volkswagen Beetle | 12.367 | 14.678 | -15,7% |
| 78 | 65 | Mercedes GLE | 12.366 | 14.812 | -16,5% |
| 79 | 81 | Mazda3 | 12.288 | 11.628 | 5,7% |
| 80 | | Toyota Yaris Hybrid | 12.243 | | |
| 81 | 86 | Mitsubishi ASX | 12.197 | 10.468 | 16,5% |
| 82 | 77 | Seat Alhambra | 11.918 | 13.110 | -9,1% |
| 83 | 75 | Volkswagen Sharan | 11.882 | 13.433 | -11,5% |
| 84 | 120 | Fiat Tipo | 11.804 | 6.330 | 86,5% |
| 85 | 66 | Peugeot 308 | 11.721 | 14.775 | -20,7% |
| 86 | | Opel Crossland X | 11.715 | | |
| 87 | 90 | Ford B-Max | 10.608 | 9.462 | 12,1% |
| 88 | 88 | Ford Ecosport | 10.593 | 9.727 | 8,9% |
| 89 | 83 | Smart Forfour | 10.147 | 11.530 | -12,0% |
| 90 | 104 | Nissan X-Trail | 9.879 | 7.425 | 33,1% |
| 91 | 80 | Kia Cee'd | 9.814 | 11.907 | -17,6% |
| 92 | 124 | Dacia Dokker | 9.686 | 5.946 | 62,9% |
| 93 | | Toyota C-HR Hybrid | 9.609 | | |
| 94 | 84 | Audi Q7 | 9.532 | 11.018 | -13,5% |
| 95 | 173 | Peugeot 3008 | 9.346 | 2.319 | 303,0% |
| 96 | 102 | Kia Picanto | 9.087 | 7.597 | 19,6% |
| 97 | 91 | Mazda2 | 9.012 | 9.131 | -1,3% |
| 98 | 98 | Porsche Macan | 8.921 | 8.348 | 6,9% |
| 99 | 87 | Suzuki Vitara | 8.753 | 9.736 | -10,1% |
| 100 | 54 | Toyota Yaris | 8.494 | 17.834 | -52,4% |
(89)