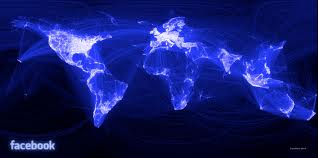 During last years the car word was split in two: in one there were all the mature markets (Europe, USA, Canada, Japan), with deep knowledge about consumer's demand and with a competive battle more focused on gaining share than attracting first time buyers. In the other group there were the new markets, including BRIC countries (Brazil, Russia, India and China) and others such as Indonesia, Mexico, Malaysia, Argentina.
To develop forecast was easy in both cases. The mature market were sustantially stable, with margin changes year-on year. The total volume was knows and the focus and acquiring or defending market share leveraging on marketing tools. In the emerging market, all lines were drawn up and the fact to not be able to exacthly forecast the growth speed was not so rilevant, considering that in growing environment any mistake is covered and forgotten fast.
Good old times! Now all is changed! The mature market are not more stable anymore and move up or down with high volatility while the emerging market are not so emerging, with sudden ostacles raising everywhere.
Emerging markets rush is over! Yes, the ratio between circulating car park and people is still indicating a wide growth potential, but infrastructural limits, pollution, huge use of alternative way to move (motorbikes as first) has interrupted the growth. India, Brazil Indonesia, Malaysia are not growing since months and China 3pct. growth officially registered in 2011 is quite uncertain (various "unofficial" sources reports that the 18.3 million sales were only wholesale, while real registrations market was 1.5 millions below).
Russia strong recovery in the last 18 months was pushed by high incentive support provided by the Government and we expect a sharp decline as this incentive will be over.
Many European countries are in recession and others will find it during the year, hitting the car market. The industry drop will be not only in Spain, Italy, Portugal and Greece, but will progressively involve many countries, France as first.
Other big markets looks stable (Australia, South Korea, Canada, Mexico) and so the only really good news derives from USA market (+11% in January), now recovering after the collapse from 17 to 10 millions suffered in recent years.
In conclusion, 2012 will probably exceed the 2011 all-time record of 75 millions light vehicles sold globally. But the net growth will be limited to no more than 2 millions.
 Global Light Passengers Vehicle registrations – trend and forecast
| | | | | | |
| --- | --- | --- | --- | --- | --- |
|   | 2008 | 2009 | 2010 | 2011 | 2012 |
|  Total | 64.323.249 | 63.754.699 | 71.988.309 | 75.052.287 | 76.884.028 |
| China | 7.590.000 | 13.600.000 | 17.992.721 | 18.252.316 | 18.650.395 |
| Nafta | 15.856.000 | 12.645.000 | 13.963.647 | 15.268.603 | 16.424.145 |
| Eu27 +Efta | 16.748.139 | 15.905.880 | 15.266.906 | 15.203.409 | 14.881.037 |
| South & C America | 4.599.954 | 4.536.149 | 5.139.518 | 5.745.649 | 5.849.535 |
| Others Asia | 3.360.209 | 3.927.862 | 4.543.272 | 4.897.846 | 4.854.012 |
| Japan | 4.994.000 | 4.621.000 | 4.841.364 | 4.092.279 | 4.776.523 |
| Middle East | 2.672.023 | 2.468.126 | 2.854.853 | 3.095.735 | 2.995.048 |
| Russia | 2.898.000 | 1.466.000 | 1.907.038 | 2.652.443 | 2.346.048 |
| Asean | 1.959.459 | 1.835.364 | 2.343.949 | 2.492.804 | 2.492.804 |
| Africa | 1.433.800 | 1.220.800 | 1.520.325 | 1.677.464 | 1.859.999 |
| Oceania | 1.109.000 | 1.005.000 | 1.115.453 | 1.095.047 | 1.099.141 |
| Others Europe | 1.102.665 | 523.518 | 499.264 | 578.692 | 655.343 |
(147)