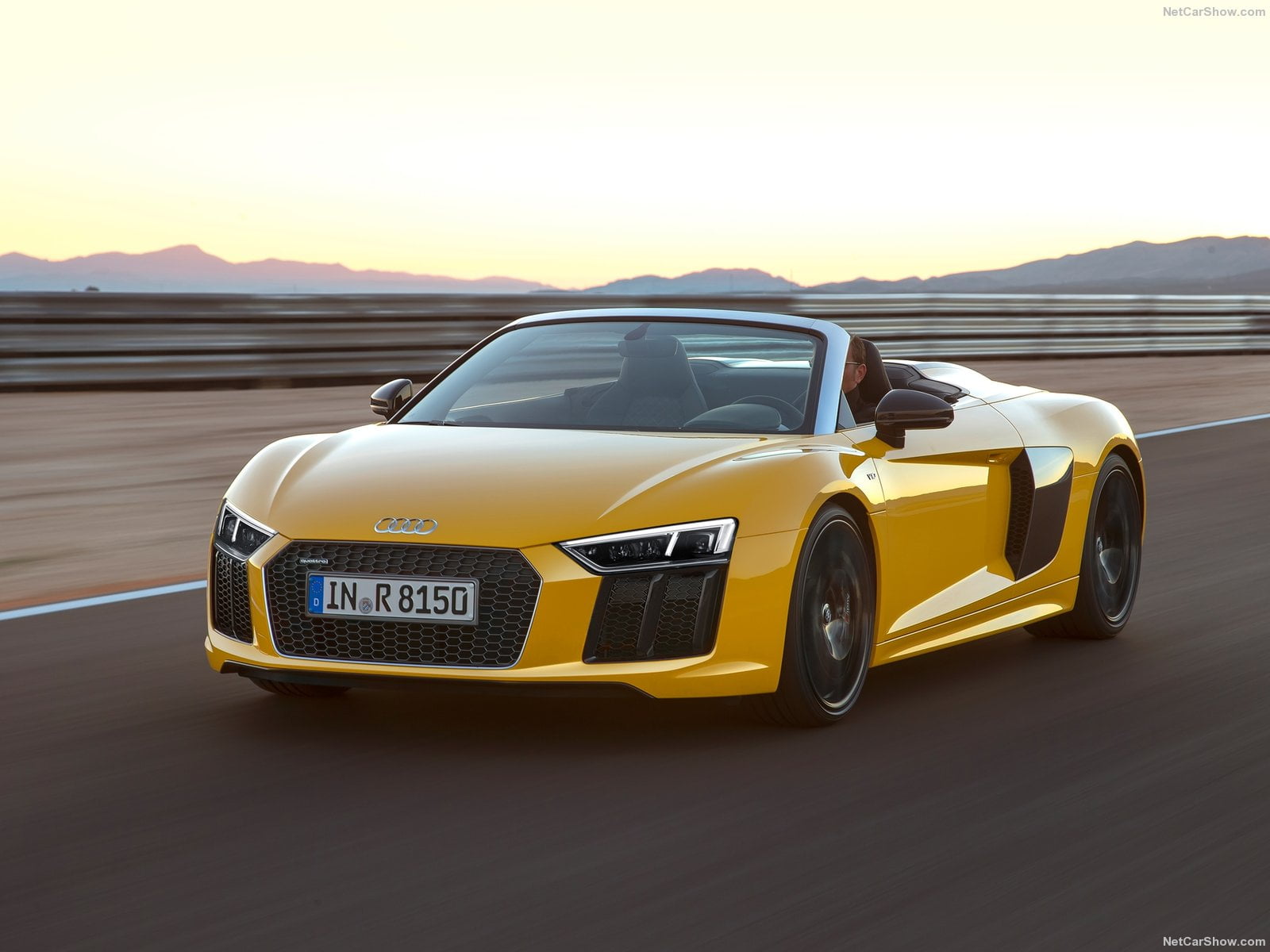 Great Britain Autos sales surprisingly up in August ignoring pessimistic projections after Brexit. While all the others leaders were stable, Volkswagen dropped down over 25 percent.
The UK's economy is beginning to stabilize following June's Brexit vote. Both yearly and monthly retail sales growth in July indicate that British consumers were unfazed by the EU referendum result. Despite these positive signs, the British economy is not yet in the clear.
In fact, the PMI and consumer confidence fell to multi-year lows in July and sales could drop in the future as the decline in confidence takes hold, though retail sales in July were strong.
In the recent research released by F2M Team on the country, the market is expected to start falling down since July in the range of 10%. You can find the research here. However, August data surprised with a moderate increase.
In fact, according to figures released by the Society of Motor Manufacturers and Traders (S.M.M.T.) the car passenger's sold had been 80.748, up 2.1%. 
Year to date sales had been 1.659.891, up 1.6%.
In August the market leader Ford sold 11.703 units (-2.3%) with 14.5% of market share followed by Vauxhall (Opel in the tables) with 7.677 units (-13.9%), Audi with 6.195 units (+5.9%), Volkswagen with 5.694 (-25.2%), BMW with 4.752 (-2.0%), Mercedes with 4.651 (+17.2%).
As far as the Car Groups performance, the leader was Volkswagen Group with 18.8% of market share, ahead of General Motors with 18.2%, Ford with 13.1% and Renault-Nissan with 8.0%.
As far as the best-selling models performance, the Ford Fiesta led the ranking with 4.547 sales (-4.3%) followed by the Ford Focus with 2.519 (-5.8%), the Volkswagen Golf with 1.855 (-24.5%), the Volkswagen Polo with 1.765 (-7.6%) and the Kia Sportage with 1.540 (+119.0%).
To see the best-selling ranking with the top 100 models in the year, see the dedicated report.
Research, Consulting, Data & Forecast Store
F2M covers intensively this market with several products developed to help any investigation required.
Market Researches in PDF are immediately available for download with study on the market since 2005 and with forecast up to the 2020.
Auto Data in EXCEL are immediately downloadable with annual sales volume, split by month, for all brands and all models distributed in the market. This year data are released year to date, but you will receive a monthly update until the year-end.
All these and more within our United Kingdom Store.
Below, you can sort our interactive tables to see data regarding Brands, Groups and Models. Please bear in mind that sales data are subject to adjustments as sources will update their information. This report is updated at the publishing date and will not be modified while the next on this subject will always have the year to date data updated.
| Rank Aug | Rank YTD | Brand | Sales Aug | Sales YTD | Var Aug | Var YTD | Share Aug | Share YTD |
| --- | --- | --- | --- | --- | --- | --- | --- | --- |
| 1 | 1 | Ford | 11.703 | 205.142 | -2,3% | -3,8% | 14,5% | 12,2% |
| 2 | 2 | Opel | 7.677 | 160.358 | -13,9% | -4,7% | 9,5% | 9,6% |
| 3 | 4 | Audi | 6.195 | 107.298 | 5,9% | 2,3% | 7,7% | 6,4% |
| 4 | 3 | Volkswagen | 5.694 | 129.298 | -25,2% | -9,7% | 7,1% | 7,7% |
| 5 | 5 | BMW | 4.752 | 106.061 | -2,0% | 12,1% | 5,9% | 6,3% |
| 6 | 6 | Mercedes | 4.651 | 104.904 | 17,2% | 18,0% | 5,8% | 6,2% |
| 7 | 10 | Kia | 3.849 | 57.609 | 81,3% | 14,7% | 4,8% | 3,4% |
| 8 | 7 | Nissan | 3.503 | 92.029 | 10,9% | -4,6% | 4,3% | 5,5% |
| 9 | 8 | Peugeot | 3.164 | 64.856 | -4,2% | -4,2% | 3,9% | 3,9% |
| 10 | 13 | Skoda | 2.687 | 50.745 | -1,1% | 4,1% | 3,3% | 3,0% |
| 11 | 15 | Citroen | 2.593 | 44.685 | -9,4% | -17,0% | 3,2% | 2,7% |
| 12 | 12 | Renault | 2.485 | 50.837 | 43,3% | 15,3% | 3,1% | 3,0% |
| 13 | 11 | Hyundai | 2.440 | 56.710 | 10,5% | 2,9% | 3,0% | 3,4% |
| 14 | 9 | Toyota | 2.193 | 62.030 | -5,2% | -0,8% | 2,7% | 3,7% |
| 15 | 18 | Honda | 1.826 | 38.161 | 12,1% | 16,2% | 2,3% | 2,3% |
| 16 | 20 | Seat | 1.816 | 29.604 | 34,7% | -7,1% | 2,2% | 1,8% |
| 17 | 17 | Fiat | 1.719 | 38.549 | -15,4% | -2,2% | 2,1% | 2,3% |
| 18 | 16 | Mini | 1.608 | 38.597 | -3,1% | 7,0% | 2,0% | 2,3% |
| 19 | 14 | Land Rover | 1.574 | 49.015 | 44,9% | 22,3% | 1,9% | 2,9% |
| 20 | 22 | Suzuki | 1.384 | 24.213 | 8,7% | 15,3% | 1,7% | 1,4% |
| 21 | 19 | Mazda | 1.269 | 30.342 | -12,5% | 8,3% | 1,6% | 1,8% |
| 22 | 24 | Dacia | 845 | 15.676 | 97,4% | -1,6% | 1,0% | 0,9% |
| 23 | 21 | Volvo | 776 | 27.034 | -6,6% | 8,1% | 1,0% | 1,6% |
| 24 | 23 | Jaguar | 722 | 19.958 | -13,6% | 52,3% | 0,9% | 1,2% |
| 25 | 26 | DS | 504 | 11.151 | 29,6% | 467,5% | 0,6% | 0,7% |
| 26 | 27 | Jeep | 488 | 9.270 | 75,5% | 46,6% | 0,6% | 0,6% |
| 27 | 25 | Mitsubishi | 367 | 12.097 | -39,0% | -21,5% | 0,5% | 0,7% |
| 28 | 30 | Smart | 352 | 6.968 | 2,3% | 54,0% | 0,4% | 0,4% |
| 29 | 29 | Porsche | 299 | 7.647 | 6,8% | 0,0% | 0,4% | 0,5% |
| 30 | 35 | Infiniti | 280 | 2.244 | 617,9% | 185,9% | 0,3% | 0,1% |
| 31 | 28 | Lexus | 234 | 8.424 | -17,3% | 4,8% | 0,3% | 0,5% |
| 32 | 32 | SsangYong | 219 | 2.863 | 78,0% | 52,7% | 0,3% | 0,2% |
| 33 | 31 | Alfa Romeo | 148 | 3.286 | 15,6% | 7,9% | 0,2% | 0,2% |
| 34 | 33 | Abarth | 135 | 2.320 | 58,8% | 75,4% | 0,2% | 0,1% |
| 35 | 34 | MG | 99 | 2.300 | 130,2% | 17,9% | 0,1% | 0,1% |
| 36 | 43 | Lotus | 90 | 231 | 500,0% | -4,1% | 0,1% | 0,0% |
| 37 | 38 | Maserati | 70 | 913 | 52,2% | -1,7% | 0,1% | 0,1% |
| 38 | 36 | Subaru | 69 | 2.045 | -12,7% | 6,9% | 0,1% | 0,1% |
| 38 | 37 | Bentley | 69 | 1.218 | 155,6% | 39,2% | 0,1% | 0,1% |
| 39 | 40 | Tesla | 64 | 400 | 6,7% | -20,9% | 0,1% | 0,0% |
| 40 | 42 | Ferrari | 53 | 322 | 1,0% | -22,7% | 0,1% | 0,0% |
| 41 | 44 | Rolls-Royce | 24 | 192 | -23,3% | -33,8% | 0,0% | 0,0% |
| 42 | 39 | Aston Martin | 15 | 527 | 7,1% | -9,0% | 0,0% | 0,0% |
| 43 | 47 | Cadillac | 11 | 110 | 4,0% | 25,5% | 0,0% | 0,0% |
| 44 | 50 | McLaren | 7 | 42 | 2,4% | -65,1% | 0,0% | 0,0% |
| 45 | 48 | Corvette | 7 | 59 | -21,0% | -17,9% | 0,0% | 0,0% |
| 46 | 41 | Perodua | 6 | 376 | -45,0% | 28,6% | 0,0% | 0,0% |
| 47 | 49 | Lamborghini | 5 | 51 | 1,0% | 27,6% | 0,0% | 0,0% |
| 48 | 45 | Proton | 4 | 158 | -38,3% | -5,6% | 0,0% | 0,0% |
| 49 | 46 | Morgan | 3 | 130 | -42,0% | -14,5% | 0,0% | 0,0% |
| 50 | 51 | Chevrolet | 1 | 5 | 0,0% | -37,5% | 0,0% | 0,0% |
| Rank Aug | Rank YTD | Group | Sales Aug | Sales YTD | Var Aug | Var YTD | Share Aug | Share YTD |
| --- | --- | --- | --- | --- | --- | --- | --- | --- |
| 1 | 1 | Volkswagen | 16.765 | 325.861 | -6,0% | -3,4% | 18,8% | 17,7% |
| 2 | 2 | General Motors | 16.276 | 321.792 | 82,1% | 91,1% | 18,2% | 17,5% |
| 3 | 3 | Ford | 11.703 | 205.142 | -2,3% | -3,8% | 13,1% | 11,1% |
| 4 | 4 | Renault-Nissan | 7.113 | 160.786 | 32,7% | 2,2% | 8,0% | 8,7% |
| 5 | 5 | BMW | 6.384 | 144.850 | -2,4% | 10,6% | 7,1% | 7,9% |
| 6 | 7 | Hyundai-Kia | 6.289 | 114.319 | 45,2% | 8,5% | 7,0% | 6,2% |
| 7 | 6 | PSA | 6.261 | 120.692 | -4,5% | -2,3% | 7,0% | 6,6% |
| 8 | 8 | Mercedes Daimler | 5.003 | 111.872 | 16,0% | 19,7% | 5,6% | 6,1% |
| 9 | 11 | FCA | 2.613 | 54.660 | -0,4% | 5,9% | 2,9% | 3,0% |
| 10 | 9 | Toyota | 2.427 | 70.454 | -6,5% | -0,1% | 2,7% | 3,8% |
(437)