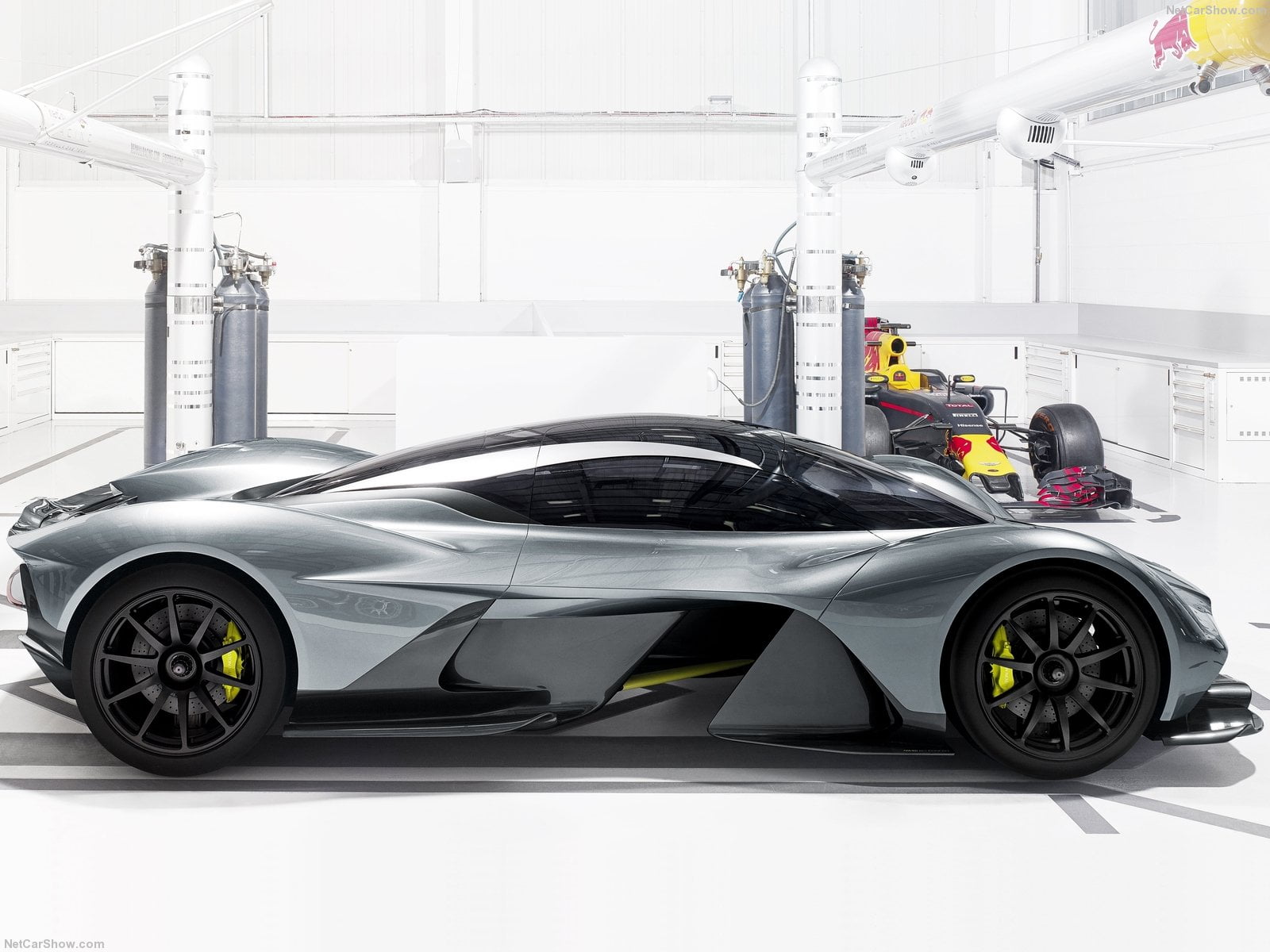 Great Britain Cars Market in first half 2016 hit the new record before approaching the Brexit effect. June fell marginally therefore reporting the second year on year decline out of the last four years.
In an unprecedented vote on 23 June, the United Kingdom decided to separate from the European Union, thus raising concerns regarding the future of the British economy. The full economic impact of Brexit is not clear yet and the country will experience a prolonged period of uncertainty until new agreements are ratified.
Following the Brexit news, Prime Minister David Cameron announced his resignation and also delegated the right to officially trigger the UK separation from the EU to his successor. The Leave vote prompted a collapse of the financial markets and the pound hit its weakest reading in over 30 years on 24 June.
In the recent research released by F2M Team on the country, the market is expected to start falling down since July in the range of 10%. You can find the research here
Meantime in June, according to figures released by the Society of Motor Manufacturers and Traders (S.M.M.T.) the Car Passenger's sold had been 255.766, down for the first time since October 2015 and the second in four tears.
First Half 2016 sales hit the record level of 1.420.636, up 3.2% before approaching new cloudy times.
To see the best-selling ranking with the top 100 models in the year, see the dedicated report.
Research, Consulting, Data & Forecast Store
F2M covers intensively this market with several products developed to help any investigation required.
Market Researches in PDF are immediately available for download with study on the market since 2005 and with forecast up to the 2020.
Auto Data in EXCEL are immediately downloadable with annual sales volume, split by month, for all brands and all models distributed in the market. This year data are released year to date, but you will receive a monthly update until the year-end.
All these and more within our United Kingdom Store.
Below, you can sort our interactive tables to see data regarding Brands, Groups and Models. Please bear in mind that sales data are subject to adjustments as sources will update their information. This report is updated at the publishing date and will not be modified while the next on this subject will always have the year to date data updated.
| Rank June | Rank H1 2016 | Brand | Sales June | Sales H1 2016 | Var June | Var H1 2016 | Share June | Share H1 2016 |
| --- | --- | --- | --- | --- | --- | --- | --- | --- |
| 1 | 1 | Ford | 30.244 | 171.192 | -8,5% | -3,4% | 11,8% | 12,1% |
| 2 | 2 | Opel | 25.578 | 132.948 | -14,8% | -6,7% | 10,0% | 9,4% |
| 3 | 3 | Volkswagen | 19.196 | 109.566 | -18,9% | -8,7% | 7,5% | 7,7% |
| 4 | 4 | BMW | 18.712 | 91.610 | 8,5% | 14,0% | 7,3% | 6,5% |
| 5 | 6 | Mercedes | 15.566 | 88.603 | 19,2% | 18,4% | 6,1% | 6,2% |
| 6 | 5 | Audi | 14.503 | 89.521 | 3,4% | 4,1% | 5,7% | 6,3% |
| 7 | 7 | Nissan | 13.785 | 78.582 | -12,6% | -5,8% | 5,4% | 5,5% |
| 8 | 9 | Toyota | 9.928 | 54.504 | 1,3% | 1,0% | 3,9% | 3,8% |
| 9 | 12 | Renault | 9.156 | 44.570 | 37,6% | 21,0% | 3,6% | 3,1% |
| 10 | 14 | Skoda | 9.035 | 42.233 | 11,1% | 7,0% | 3,5% | 3,0% |
| 11 | 8 | Peugeot | 8.773 | 54.776 | -12,3% | -4,5% | 3,4% | 3,9% |
| 12 | 16 | Mini | 8.718 | 33.963 | 21,7% | 8,5% | 3,4% | 2,4% |
| 13 | 11 | Kia | 8.403 | 46.343 | 9,0% | 9,7% | 3,3% | 3,3% |
| 14 | 10 | Hyundai | 8.294 | 48.177 | 1,1% | 3,1% | 3,2% | 3,4% |
| 15 | 17 | Fiat | 6.442 | 33.324 | -1,8% | 2,0% | 2,5% | 2,3% |
| 16 | 15 | Citroen | 6.005 | 37.781 | -19,6% | -16,9% | 2,4% | 2,7% |
| 17 | 13 | Land Rover | 5.669 | 42.559 | 12,4% | 17,7% | 2,2% | 3,0% |
| 18 | 18 | Honda | 5.144 | 32.449 | 17,1% | 17,3% | 2,0% | 2,3% |
| 19 | 21 | Volvo | 4.824 | 22.629 | 11,7% | 7,0% | 1,9% | 1,6% |
| 20 | 20 | Seat | 4.245 | 24.634 | -15,9% | -9,9% | 1,7% | 1,7% |
| 21 | 19 | Mazda | 4.014 | 26.381 | 15,1% | 12,0% | 1,6% | 1,9% |
| 22 | 22 | Suzuki | 3.358 | 19.944 | 8,7% | 12,8% | 1,3% | 1,4% |
| 23 | 23 | Jaguar | 2.922 | 16.597 | 32,8% | 68,0% | 1,1% | 1,2% |
| 24 | 24 | Dacia | 1.957 | 13.445 | -23,8% | -7,0% | 0,8% | 0,9% |
| 25 | 26 | DS | 1.772 | 9.436 | 130,7% | 1088,4% | 0,7% | 0,7% |
| 26 | 27 | Jeep | 1.473 | 7.600 | 60,5% | 41,9% | 0,6% | 0,5% |
| 27 | 28 | Lexus | 1.370 | 7.416 | 10,5% | 7,0% | 0,5% | 0,5% |
| 28 | 25 | Mitsubishi | 1.257 | 10.544 | -41,3% | -20,1% | 0,5% | 0,7% |
| 29 | 30 | Smart | 1.005 | 5.743 | 25,0% | 63,2% | 0,4% | 0,4% |
| 30 | 29 | Porsche | 1.002 | 6.712 | -0,2% | 8,4% | 0,4% | 0,5% |
| 31 | 36 | Infiniti | 569 | 1.565 | 447,1% | 157,0% | 0,2% | 0,1% |
| 32 | 31 | Alfa Romeo | 415 | 2.705 | -3,0% | 3,6% | 0,2% | 0,2% |
| 33 | 33 | Abarth | 409 | 2.005 | 94,8% | 86,0% | 0,2% | 0,1% |
| 34 | 32 | SsangYong | 392 | 2.351 | 3,4% | 73,5% | 0,2% | 0,2% |
| 35 | 34 | MG | 336 | 1.896 | 43,6% | 13,5% | 0,1% | 0,1% |
| 36 | 35 | Subaru | 325 | 1.828 | 32,7% | 9,7% | 0,1% | 0,1% |
| 37 | 37 | Bentley | 188 | 961 | 27,0% | 31,3% | 0,1% | 0,1% |
| 38 | 38 | Maserati | 162 | 712 | 21,8% | -8,5% | 0,1% | 0,1% |
| 39 | 39 | Aston Martin | 85 | 467 | -8,6% | -5,8% | 0,0% | 0,0% |
| 40 | 40 | Perodua | 84 | 370 | 86,7% | 37,0% | 0,0% | 0,0% |
| Rank June | Rank H1 2016 | Group | Sales June | Sales H1 2016 | Var June | Var H1 2016 | Share June | Share H1 2016 |
| --- | --- | --- | --- | --- | --- | --- | --- | --- |
| 1 | 1 | Volkswagen | 48.173 | 273.673 | -7,4% | -2,2% | 18,8% | 19,3% |
| 2 | 2 | Ford | 30.244 | 171.192 | -8,5% | -3,4% | 11,8% | 12,1% |
| 3 | 5 | BMW | 27.444 | 125.741 | 12,2% | 12,4% | 10,7% | 8,9% |
| 4 | 4 | General Motors | 25.610 | 133.103 | -14,8% | -6,6% | 10,0% | 9,4% |
| 5 | 3 | Renault-Nissan | 25.467 | 138.162 | 1,5% | 2,1% | 10,0% | 9,7% |
| 6 | 7 | Hyundai-Kia | 16.697 | 94.520 | 4,9% | 6,2% | 6,5% | 6,7% |
| 7 | 8 | Mercedes Daimler | 16.571 | 94.346 | 19,6% | 20,5% | 6,5% | 6,6% |
| 8 | 6 | PSA | 16.550 | 101.993 | -9,3% | -1,6% | 6,5% | 7,2% |
| 9 | 9 | Toyota | 11.298 | 61.920 | 2,3% | 1,7% | 4,4% | 4,4% |
| 10 | 11 | FCA | 8.941 | 46.615 | 7,3% | 8,4% | 3,5% | 3,3% |
| Rank June | Rank H1 2016 | Model | Sales June | Sales H1 2016 | Var June | Var H1 2016 | Share June | Share H1 2016 |
| --- | --- | --- | --- | --- | --- | --- | --- | --- |
| 1 | 1 | Ford Fiesta | 11.357 | 63.833 | -9,5% | -9,3% | 4,7% | 4,6% |
| 2 | 2 | Opel Corsa | 8.837 | 42.356 | -7,6% | -13,6% | 3,7% | 3,1% |
| 3 | 3 | Ford Focus | 6.833 | 38.715 | -24,8% | -11,9% | 2,9% | 2,8% |
| 4 | 4 | Volkswagen Golf | 6.775 | 37.577 | -10,6% | -5,8% | 2,8% | 2,7% |
| 5 | 5 | Nissan Qashqai | 5.832 | 33.656 | -18,3% | -0,4% | 2,4% | 2,4% |
| 6 | 6 | Opel Astra | 5.628 | 28.406 | -12,4% | -3,6% | 2,3% | 2,1% |
| 7 | 7 | Volkswagen Polo | 4.930 | 28.000 | -9,7% | -0,1% | 2,1% | 2,0% |
| 8 | 43 | Hyundai ix35 | 4.576 | 9.991 | 0,0% | 0,0% | 1,9% | 0,7% |
| 9 | 8 | Opel Mokka | 4.356 | 22.462 | -13,3% | 5,0% | 1,8% | 1,6% |
| 10 | 10 | Mercedes C Class | 4.112 | 22.068 | 4,1% | -18,4% | 1,7% | 1,6% |
(357)