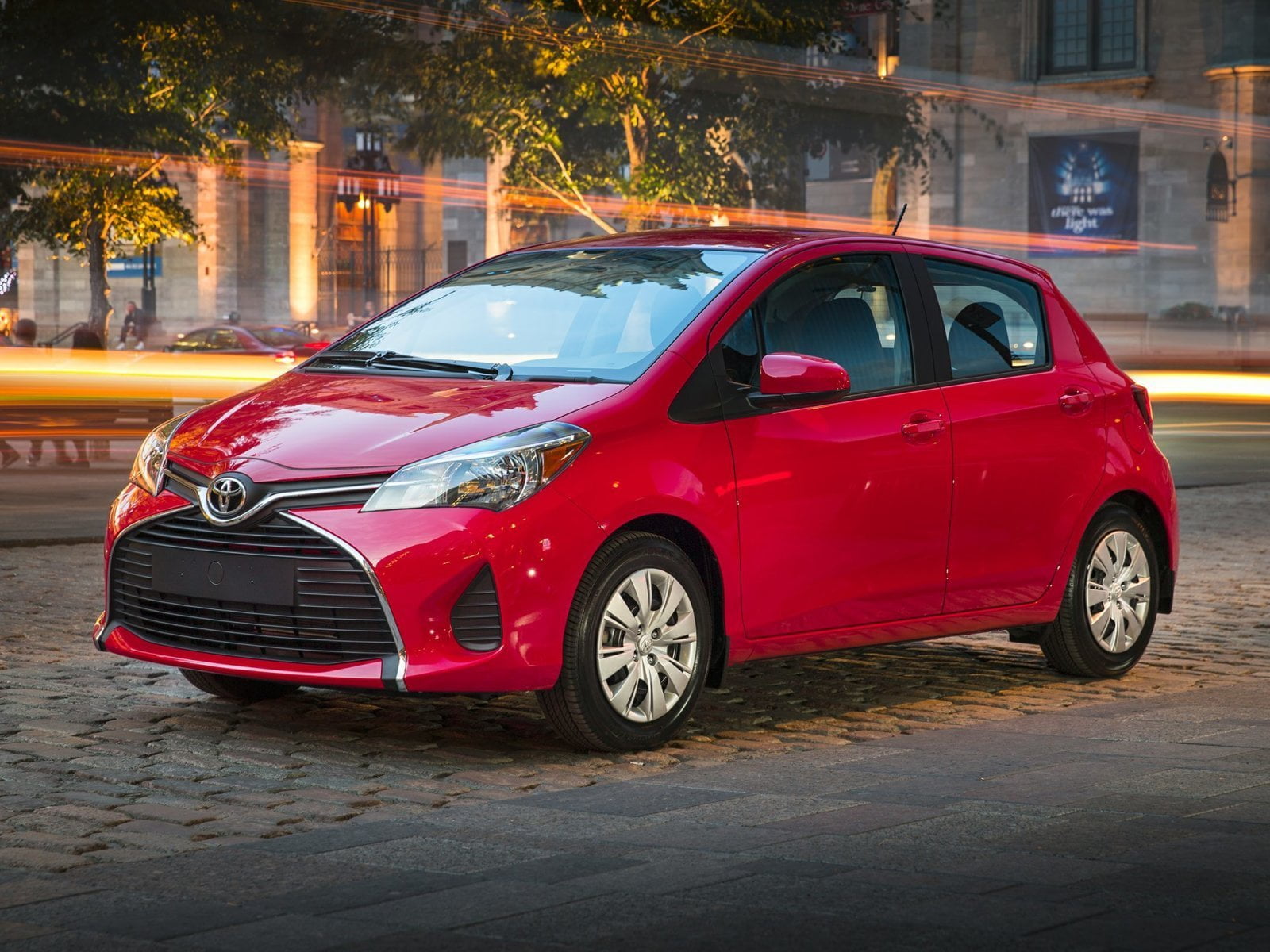 Greece Auto market in Q1 2016 hit by fall on domestic consumption's. The last years recovery was broken with a double-digit drop. Nissan kept the leadership among brands and Toyota Yaris was the best model.
Greece's crisis-hit economy reentered recession in the second half of last year and prospects of a swift recovery appear elusive. Negotiations over the country's bailout progress continue to delay a boost to government finances and much-needed debt relief negotiations, which are key to shoring up confidence in the battered economy.
Although EU and IMF inspectors returned to Greece in March, talks over how to plug a fiscal hole by 2018 have been stalled. Pension reform remains a key obstacle and the government, which is facing an austerity-weary public and a slim three-seat majority parliament, is trying to avoid cutting pensions for the twelfth time since 2010
The situation last year hadbeen paradoxical, with Greece in the brink of bankruptcy coupled with car sales booming. However , in this first quarter of 2016, the crisis has affected also the automobile industry and all the first three months have loss in sales.
According to data released by the Association of Motor Vehicle Importers Representatives, in January cars passenger had been 5.700 (-2.5%), followed by a cold February with 3.310 (-32.4%) and with March at 6.316, down only 3.3%. First quarter total registrations had been 15.326, down 11.3% compared to the same period last year.
The number one in the first quarter was Nissan with 1.812 (+15.9%) with market share at 11.8%, followed by Toyota with 1.777 units (-17.3%), Volkswagen with 1.331 sales (-20.3%), Opel with 1.230 (-9.4%) and Peugeot with 1.158 (+2.3%).
Among the others, great scores were posted by BMW (+49.4%) and Fiat (+40.3%).
Volkswagen dominated the performance by group with market share at 15.9%, followed by Renault-Nissan with 15.4%, PSA with 11.7%, Toyota with 11.6% and General Motors with 8.8%.
Leader of the best-selling models ranking was the Toyota Yaris with 1.017 (-17.9%), ahead to the Opel Corsa with 714 (-8.0%) and the Volkswagen Polo with 575 (-27.6%).
The ranking of the best-selling models in the year with the top 100 is features in the dedicated report here.
low, you can sort our interactive tables to see data regarding Brands, Groups and Models. Please bear in mind that sales data are subject to adjustments as sources will update their information. This report is updated at the publishing date and will not be modified while the next on this subject will always have the year to date data updated.
| Rank Mar | Rank Q1 | Brand | Mar | Q1 | Mar Var | Q1 Var | Mar% | Q1% |
| --- | --- | --- | --- | --- | --- | --- | --- | --- |
| 1 | 1 | Nissan | 1.245 | 1.812 | 73,9% | 15,9% | 19,7% | 11,8% |
| 2 | 3 | Volkswagen | 638 | 1.331 | -11,0% | -20,3% | 10,1% | 8,7% |
| 3 | 2 | Toyota | 535 | 1.777 | -14,9% | -17,3% | 8,5% | 11,6% |
| 4 | 4 | Opel | 437 | 1.230 | 6,6% | -9,4% | 6,9% | 8,0% |
| 5 | 5 | Peugeot | 400 | 1.158 | 2,8% | 2,3% | 6,3% | 7,6% |
| 6 | 8 | Fiat | 377 | 784 | 60,4% | 40,3% | 6,0% | 5,1% |
| 7 | 6 | BMW | 362 | 832 | 43,1% | 49,4% | 5,7% | 5,4% |
| 8 | 11 | Mercedes | 331 | 579 | 37,3% | 1,4% | 5,2% | 3,8% |
| 9 | 9 | Suzuki | 319 | 737 | -14,2% | -11,2% | 5,1% | 4,8% |
| 10 | 7 | Ford | 271 | 798 | -22,3% | -20,9% | 4,3% | 5,2% |
| 11 | 10 | Citroen | 225 | 639 | -30,8% | -36,4% | 3,6% | 4,2% |
| 11 | 12 | Audi | 225 | 566 | -26,9% | -15,8% | 3,6% | 3,7% |
| 12 | 13 | Renault | 148 | 467 | -33,3% | -16,3% | 2,3% | 3,0% |
| 13 | 16 | Mini | 137 | 314 | 15,1% | 13,8% | 2,2% | 2,0% |
| 14 | 18 | Kia | 107 | 224 | 3,9% | -37,3% | 1,7% | 1,5% |
| 15 | 15 | Skoda | 94 | 322 | -55,0% | -51,9% | 1,5% | 2,1% |
| 16 | 14 | Volvo | 72 | 361 | -63,1% | -22,0% | 1,1% | 2,4% |
| 17 | 19 | Smart | 64 | 213 | -12,3% | 108,8% | 1,0% | 1,4% |
| 18 | 21 | Jeep | 57 | 151 | 159,1% | 143,5% | 0,9% | 1,0% |
| 19 | 20 | Seat | 56 | 209 | -40,4% | -25,6% | 0,9% | 1,4% |
| 20 | 17 | Hyundai | 44 | 242 | -88,0% | -70,0% | 0,7% | 1,6% |
| 21 | 22 | Alfa Romeo | 43 | 121 | 53,6% | 68,1% | 0,7% | 0,8% |
| 22 | 24 | Honda | 38 | 95 | 5,6% | -25,2% | 0,6% | 0,6% |
| 23 | 25 | Dacia | 31 | 88 | -11,4% | -18,5% | 0,5% | 0,6% |
| 24 | 23 | Chevrolet | 15 | 111 | -51,6% | -4,3% | 0,2% | 0,7% |
| 25 | 27 | Mitsubishi | 13 | 46 | -43,5% | -46,5% | 0,2% | 0,3% |
| 26 | 28 | SsangYong | 10 | 20 | | | 0,2% | 0,1% |
| 27 | 26 | Mazda | 7 | 53 | | | 0,1% | 0,3% |
| 28 | 31 | Subaru | 4 | 6 | 33,3% | -14,3% | 0,1% | 0,0% |
| 28 | 29 | Land Rover | 4 | 13 | 0,0% | 0,0% | 0,1% | 0,1% |
| 29 | 30 | Lancia | 3 | 7 | -72,7% | -83,3% | 0,0% | 0,0% |
| 30 | 31 | Lexus | 2 | 6 | -80,0% | -79,3% | 0,0% | 0,0% |
| 31 | 30 | Abarth | 1 | 7 | | 133,3% | 0,0% | 0,0% |
| Rank Mar | Rank Q1 | Group | Mar | Q1 | Mar Var | Q1 Var | Mar% | Q1% |
| --- | --- | --- | --- | --- | --- | --- | --- | --- |
| 1 | 2 | Renault-Nissan | 1.424 | 2.367 | 46,4% | 6,2% | 22,5% | 15,4% |
| 2 | 1 | Volkswagen | 1.013 | 2.431 | -23,8% | -26,2% | 16,0% | 15,9% |
| 3 | 3 | PSA | 625 | 1.797 | -12,5% | -15,9% | 9,9% | 11,7% |
| 4 | 4 | Toyota | 537 | 1.783 | -16,0% | -18,1% | 8,5% | 11,6% |
| 5 | 6 | BMW | 499 | 1.146 | 34,1% | 37,6% | 7,9% | 7,5% |
| 6 | 7 | FCA | 481 | 1.070 | 62,5% | 45,0% | 7,6% | 7,0% |
| 7 | 5 | General Motors | 452 | 1.341 | 2,5% | -9,0% | 7,2% | 8,8% |
| 8 | 9 | Mercedes Daimler | 395 | 792 | 25,8% | 17,7% | 6,3% | 5,2% |
| 9 | 10 | Suzuki | 319 | 737 | -14,2% | -11,2% | 5,1% | 4,8% |
| 10 | 8 | Ford | 271 | 798 | -22,3% | -20,9% | 4,3% | 5,2% |
| Rank Mar | Rank Q1 | Model | Mar | Q1 | Mar Var | Q1 Var | Mar% | Q1% |
| --- | --- | --- | --- | --- | --- | --- | --- | --- |
| 1 | 1 | Toyota Yaris | 361 | 1.017 | 0,0% | -17,9% | 5,6% | 6,3% |
| 2 | 5 | Nissan Micra | 344 | 494 | 0,0% | -22,6% | 5,3% | 3,1% |
| 3 | 3 | Volkswagen Polo | 317 | 575 | 0,0% | -27,6% | 4,9% | 3,6% |
| 4 | 2 | Opel Corsa | 281 | 714 | 0,0% | -8,0% | 4,4% | 4,4% |
| 5 | 13 | Hyundai i20 | 244 | 330 | 0,0% | -30,8% | 3,8% | 2,0% |
| 6 | 4 | Peugeot 208 | 240 | 516 | 0,0% | -23,7% | 3,7% | 3,2% |
| 7 | 6 | Volkswagen Golf | 219 | 459 | 0,0% | -13,1% | 3,4% | 2,8% |
| 8 | 7 | Ford Fiesta | 195 | 422 | 0,0% | -29,4% | 3,0% | 2,6% |
| 9 | 15 | Suzuki Swift | 189 | 305 | 0,0% | -33,0% | 2,9% | 1,9% |
| 10 | 14 | Citroen C3 | 177 | 319 | 0,0% | -34,4% | 2,7% | 2,0% |
| 11 | 9 | Nissan Qashqai | 176 | 392 | 0,0% | 9,2% | 2,7% | 2,4% |
| 12 | 8 | Renault Clio | 151 | 397 | 0,0% | 5,3% | 2,3% | 2,5% |
| 13 | 12 | Volvo V40 | 149 | 337 | 0,0% | -2,6% | 2,3% | 2,1% |
| 14 | 19 | Audi A3 | 142 | 246 | 0,0% | 0,4% | 2,2% | 1,5% |
| 15 | 10 | Toyota Auris | 118 | 383 | 0,0% | -11,5% | 1,8% | 2,4% |
| 16 | 17 | Ford Focus | 114 | 288 | 0,0% | 11,2% | 1,8% | 1,8% |
| 17 | 23 | Volkswagen Up! | 108 | 209 | 0,0% | 16,1% | 1,7% | 1,3% |
| 18 | 11 | Fiat Panda | 103 | 346 | 0,0% | 17,7% | 1,6% | 2,1% |
| 19 | 21 | BMW 1 Series | 94 | 217 | 0,0% | 0,0% | 1,5% | 1,3% |
| 20 | 18 | Toyota Aygo | 88 | 277 | 0,0% | -4,2% | 1,4% | 1,7% |
| 21 | 22 | Skoda Octavia | 85 | 212 | 0,0% | -5,8% | 1,3% | 1,3% |
| 22 | 27 | Hyundai i10 | 77 | 170 | 0,0% | -9,6% | 1,2% | 1,1% |
| 23 | 25 | Mini | 75 | 199 | 0,0% | -0,5% | 1,2% | 1,2% |
| 24 | 16 | Opel Astra | 74 | 290 | 0,0% | -20,5% | 1,1% | 1,8% |
| 25 | 30 | Mercedes GLA | 73 | 160 | 0,0% | -13,5% | 1,1% | 1,0% |
| 26 | 46 | Suzuki Celerio | 65 | 95 | 0,0% | 0,0% | 1,0% | 0,6% |
| 27 | 35 | Fiat 500 | 62 | 138 | 0,0% | 20,0% | 1,0% | 0,9% |
| 28 | 36 | Smart Fortwo | 59 | 137 | 0,0% | 95,7% | 0,9% | 0,9% |
| 29 | 24 | Peugeot 108 | 58 | 201 | 0,0% | 36,7% | 0,9% | 1,2% |
| 30 | 41 | Nissan Note | 52 | 104 | 0,0% | -39,5% | 0,8% | 0,6% |
(526)