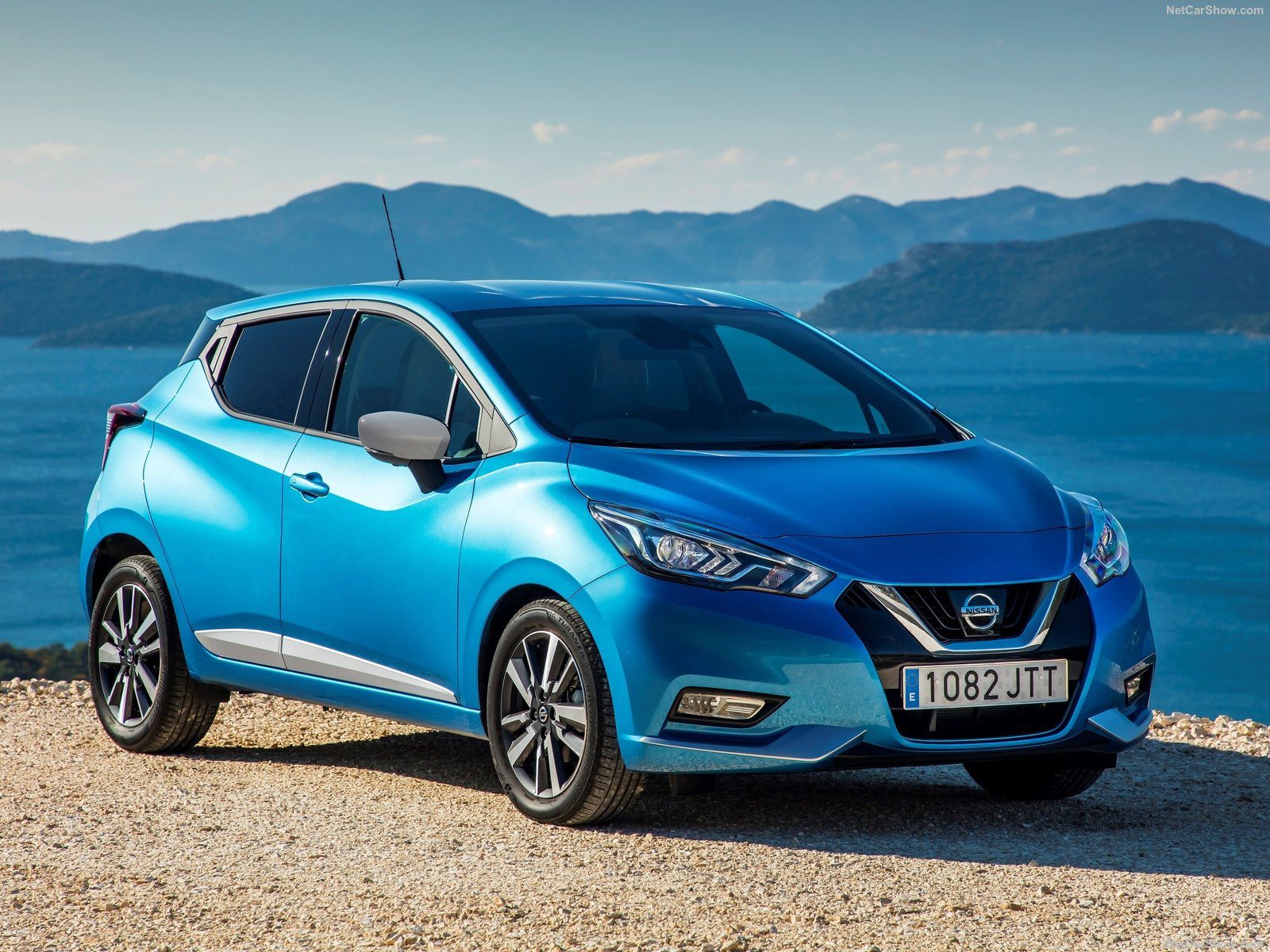 Greece best selling cars ranking in the first half of the 2017 again dominated by Japanese models albeit one of the best score was posted by the new generation of Citroen C3, jumped in eight place. The market leader was again the Toyota Yaris.
According to data released by the Association of Motor Vehicle Importers Representatives, the greek market is keep growing during the first part of the 2017 progressively recovering all he terrain lost during the financial crisis, the hardest in the last century.
Japanese models dominate the scene, thanks to several new models and to the traditional opening of Greece customers to Asian vehicles, considering that this was the first european country to be fully open at Japanese cars import since the '80 of the last century.
As in the 2016 the local best-selling model was again the Toyota Yaris totalling a first half sales of 2.798 units sold, down 4.8%, thanks to a perfect value for money proposal.
The second place the Nissan Micra with 2.023 sales (-15.5%) followed by the Fiat Panda, up 1 spot, with 1.817 sales (+7.8%), the Opel Corsa with 1.813 units (-18.1%), the Peugeot 208 with 1.739 units (+5.3%) and the Volkswagen Polo with 1.647 sales (+0.9%).
In seventh place the Nissan Qashqai with 1.437 (-0.3%) followed by the last generation of the Citroen C3 with 1.399 (+78.4%), the Renault Clio with 1.359 (+2.6%) and in 10th place by the Opel Astra with 1.317 (+8.2%).
| Rank 2017 | Rank 2016 | Model | Sales I Half 2017 | Sales I Half 2016 | Variation I Half 2017 |
| --- | --- | --- | --- | --- | --- |
| 1 | 1 | Toyota Yaris | 2.798 | 2.938 | -4,8% |
| 2 | 2 | Nissan Micra | 2.023 | 2.394 | -15,5% |
| 3 | 4 | Fiat Panda | 1.817 | 1.686 | 7,8% |
| 4 | 3 | Opel Corsa | 1.813 | 2.215 | -18,1% |
| 5 | 5 | Peugeot 208 | 1.739 | 1.651 | 5,3% |
| 6 | 6 | Volkswagen Polo | 1.647 | 1.632 | 0,9% |
| 7 | 7 | Nissan Qashqai | 1.433 | 1.438 | -0,3% |
| 8 | 19 | Citroen C3 | 1.399 | 784 | 78,4% |
| 9 | 8 | Renault Clio | 1.359 | 1.325 | 2,6% |
| 10 | 9 | Opel Astra | 1.317 | 1.217 | 8,2% |
| 11 | 61 | Hyundai i20 | 1.115 | 181 | 516,0% |
| 12 | 54 | Fiat Tipo | 968 | 217 | 346,1% |
| 13 | 13 | Toyota Aygo | 949 | 931 | 1,9% |
| 14 | 48 | Hyundai i10 | 830 | 250 | 232,0% |
| 15 | 17 | Suzuki Celerio | 817 | 817 | 0,0% |
| 16 | 22 | BMW X1 | 815 | 636 | 28,1% |
| 17 | 10 | Volkswagen Golf | 784 | 1.102 | -28,9% |
| 17 | 11 | Toyota Auris | 784 | 1.090 | -28,1% |
| 18 | 31 | Volkswagen Up! | 741 | 482 | 53,7% |
| 19 | 26 | Nissan Pulsar | 712 | 538 | 32,3% |
| 20 | 14 | Peugeot 108 | 711 | 888 | -19,9% |
| 21 | 24 | Mercedes GLA | 681 | 584 | 16,6% |
| 22 | 25 | Audi A3 | 645 | 553 | 16,6% |
| 23 | 90 | Volkswagen Tiguan | 624 | 74 | 743,2% |
| 24 | 23 | Suzuki Swift | 614 | 590 | 4,1% |
| 25 | 12 | Mercedes A Class | 609 | 934 | -34,8% |
| 26 | 106 | Skoda Fabia | 599 | 40 | 1397,5% |
| 27 | 66 | Suzuki Baleno | 575 | 158 | 263,9% |
| 28 | 33 | Seat Ibiza | 571 | 415 | 37,6% |
| 29 | 55 | Peugeot 2008 | 555 | 216 | 156,9% |
| 30 | 30 | Mini | 532 | 485 | 9,7% |
| 31 | 34 | Fiat 500 | 498 | 408 | 22,1% |
| 32 | 38 | Skoda Octavia | 495 | 383 | 29,2% |
| 33 | | Toyota C-HR | 493 | | |
| 34 | 16 | Ford Focus | 486 | 870 | -44,1% |
| 35 | 18 | Suzuki Vitara | 485 | 788 | -38,5% |
| 36 | 27 | Citroen C1 | 483 | 531 | -9,0% |
| 37 | 93 | Ford Kuga | 481 | 69 | 597,1% |
| 38 | 15 | Ford Fiesta | 474 | 878 | -46,0% |
| 39 | 28 | Jeep Renegade | 462 | 517 | -10,6% |
| 40 | | Suzuki Ignis | 443 | | |
| 41 | 20 | BMW 1 Series | 423 | 745 | -43,2% |
| 42 | | Audi Q2 | 420 | | |
| 43 | 74 | Peugeot 3008 | 359 | 120 | 199,2% |
| 44 | 21 | Peugeot 308 | 341 | 670 | -49,1% |
| 45 | 68 | Skoda Citigo | 317 | 147 | 115,6% |
| 46 | 35 | Opel Mokka | 300 | 406 | -26,1% |
| 47 | 29 | Volvo V40 | 299 | 488 | -38,7% |
| 48 | 56 | Kia Rio | 284 | 213 | 33,3% |
| 49 | 50 | Kia Picanto | 279 | 247 | 13,0% |
| 50 | 57 | Peugeot 301 | 261 | 211 | 23,7% |
| 51 | 42 | Volkswagen Passat | 259 | 310 | -16,5% |
| 52 | 41 | Citroen C4 Cactus | 256 | 348 | -26,4% |
| 53 | 40 | Audi A1 | 255 | 366 | -30,3% |
| 54 | 37 | Toyota Corolla | 251 | 387 | -35,1% |
| 55 | 67 | Suzuki SX4 | 249 | 154 | 61,7% |
| 56 | 36 | Audi Q3 | 248 | 400 | -38,0% |
| 57 | 46 | Dacia Duster | 233 | 257 | -9,3% |
| 58 | 53 | Seat Mii | 228 | 227 | 0,4% |
| 59 | 65 | Alfa Romeo Giulietta | 226 | 167 | 35,3% |
| 60 | 39 | BMW 2 Series | 225 | 377 | -40,3% |
| 61 | 47 | Smart Fortwo | 199 | 254 | -21,7% |
| 62 | 45 | Renault Captur | 194 | 263 | -26,2% |
| 62 | 110 | Mercedes GL Class | 194 | 33 | 487,9% |
| 63 | 32 | Seat Leon | 177 | 455 | -61,1% |
| 64 | 92 | Ford KA | 167 | 70 | 138,6% |
| 65 | 69 | Skoda Rapid | 166 | 145 | 14,5% |
| 66 | 62 | Mercedes C Class | 152 | 180 | -15,6% |
| 67 | 59 | Fiat 500x | 147 | 191 | -23,0% |
| 68 | 49 | Audi A4 | 140 | 248 | -43,5% |
| 69 | 77 | Mercedes B Class | 139 | 114 | 21,9% |
| 70 | 86 | Fiat Punto | 133 | 82 | 62,2% |
| 71 | 52 | Mini Countryman | 127 | 228 | -44,3% |
| 72 | 58 | Volkswagen Touran | 121 | 192 | -37,0% |
| 73 | 112 | Ford Ecosport | 119 | 29 | 310,3% |
| 74 | 115 | Hyundai i30 | 116 | 25 | 364,0% |
| 75 | 73 | Honda HR-V | 114 | 124 | -8,1% |
| 75 | | Renault Mégane | 114 | | |
| 76 | 76 | Mercedes CLA | 109 | 117 | -6,8% |
| 77 | 43 | Citroen C4 | 107 | 278 | -61,5% |
| 78 | 99 | Opel Adam | 100 | 58 | 72,4% |
| 79 | 78 | Volvo XC90 | 98 | 113 | -13,3% |
| 79 | 75 | Volvo XC60 | 98 | 119 | -17,6% |
| 80 | 70 | Renault Twingo | 96 | 135 | -28,9% |
| 81 | 64 | Nissan Juke | 95 | 173 | -45,1% |
| 82 | 82 | Citroen C-Elysée | 91 | 94 | -3,2% |
| 83 | 114 | Ford B-Max | 90 | 27 | 233,3% |
| 84 | 96 | Mini Cabrio | 86 | 63 | 36,5% |
| 85 | 135 | Skoda Superb | 79 | 1 | |
(7)