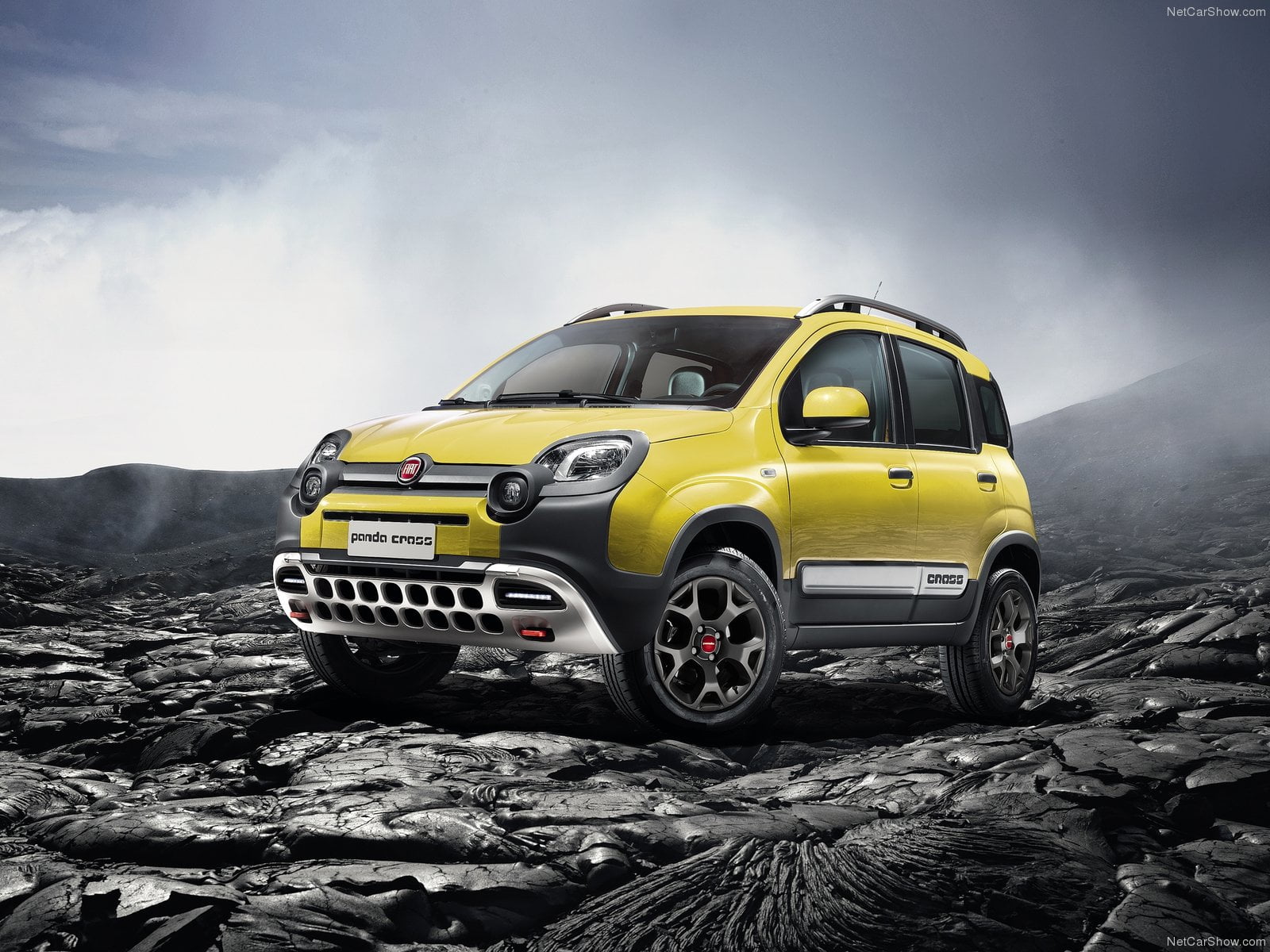 Greece Cars Market in First Half 2016 rebounded fast despite the persistent economic recession. Scoring an outstanding improvement, the Nissan Micra was the new guest on the podium.
Greece's GDP contracted significantly in the first quarter of the year and recent economic indicators suggest that a recovery remains elusive.
While some improvements have been recorded in economic data—the manufacturing PMI returned to expansionary territory in June—overall the picture is bleak as high unemployment persists and austerity dampens consumption.
In addition, the Brexit vote has sparked concerns over the implications for one of the Eurozone's shakiest economies. A large share of incoming tourists to Greece are from the UK, which is expected to face weaker growth prospects following the vote.
On a positive note, fears of a near-term Grexit have been dispelled as the country has made over EUR 2.5 billion in debt repayments in recent weeks and its international creditors gave the green light to ease capital controls in mid-July.
After the critical period of the first three months, the Greek car market had recorded an amazing recovery in double figures in the following months, with a small break in June .
According to data released by the Association of Motor Vehicle Importers Representatives, in April cars passenger had been 9.735 (+24.8%), followed by an intense May with 13.489 (+48.7%), while June at 8.863 was a little down (only 1.5%).
In first half of 2016 total registrations had been 47.413, up 9.9% compared to the same period last year.
During the first half of  the 2016, the new leader was Toyota with 5.481 (+20.1%) with market share at 11.6%, followed by Nissan with 5.115 units (+22.1%), Opel with 4.071 sales (+16.2%), Volkswagen with 3.941 (-4.9%) and Peugeot with 3.902 (+31.6%).
Among the others, great scores were posted by BMW (+70.9%) and Jeep (+81.3%).
Volkswagen dominated the performance by group with market share at 15.8%, followed by Renault-Nissan with 15.1%, PSA with 13.0%, Toyota with 11.6% and General Motors with 8.9%.
Leader of the best-selling models ranking was the Toyota Yaris with 2.938 (+19.4%), ahead to the Nissan Micra with 2.394 (+44.0%) and the Opel Corsa with 2.215 (+11.3%).
The ranking of the best-selling models in the year with the top 100 is features in the dedicated report here.
low, you can sort our interactive tables to see data regarding Brands, Groups and Models. Please bear in mind that sales data are subject to adjustments as sources will update their information. This report is updated at the publishing date and will not be modified while the next on this subject will always have the year to date data updated.
| Rank June | Rank H1 2016 | Brand | Sales June | Sales H1 2016 | Var June | Var H1 2016 | Share June | Share H1 2016 |
| --- | --- | --- | --- | --- | --- | --- | --- | --- |
| 1 | 1 | Toyota | 1.196 | 5.481 | 82,6% | 20,1% | 13,5% | 11,6% |
| 2 | 2 | Nissan | 1.007 | 5.115 | 3,0% | 22,1% | 11,4% | 10,8% |
| 3 | 4 | Volkswagen | 687 | 3.941 | -14,6% | -4,9% | 7,8% | 8,3% |
| 4 | 5 | Peugeot | 683 | 3.902 | 11,6% | 31,6% | 7,7% | 8,2% |
| 5 | 3 | Opel | 589 | 4.071 | -18,2% | 16,2% | 6,6% | 8,6% |
| 5 | 6 | Fiat | 589 | 2.858 | 15,7% | 44,7% | 6,6% | 6,0% |
| 6 | 12 | Renault | 497 | 1.736 | 63,0% | 19,7% | 5,6% | 3,7% |
| 7 | 10 | Citroen | 460 | 2.276 | 11,1% | -4,6% | 5,2% | 4,8% |
| 8 | 11 | Ford | 447 | 2.149 | 84,7% | 10,9% | 5,0% | 4,5% |
| 9 | 14 | Seat | 441 | 1.144 | -12,3% | 6,8% | 5,0% | 2,4% |
| 10 | 8 | BMW | 402 | 2.387 | 28,8% | 70,9% | 4,5% | 5,0% |
| 11 | 7 | Suzuki | 384 | 2.595 | -34,7% | 8,3% | 4,3% | 5,5% |
| 12 | 9 | Mercedes | 341 | 2.288 | -13,2% | 43,0% | 3,8% | 4,8% |
| 13 | 13 | Audi | 245 | 1.670 | 8,9% | 7,8% | 2,8% | 3,5% |
| 14 | 18 | Kia | 168 | 561 | -8,7% | -38,5% | 1,9% | 1,2% |
| 15 | 16 | Mini | 135 | 849 | 13,4% | 33,3% | 1,5% | 1,8% |
| 16 | 20 | Hyundai | 102 | 456 | -81,6% | -75,2% | 1,2% | 1,0% |
| 17 | 22 | Dacia | 97 | 309 | 273,1% | 65,2% | 1,1% | 0,7% |
| 18 | 15 | Volvo | 95 | 891 | -51,5% | -22,0% | 1,1% | 1,9% |
| 19 | 17 | Skoda | 65 | 712 | -78,2% | -51,4% | 0,7% | 1,5% |
| 20 | 21 | Smart | 57 | 428 | -24,0% | 0,7% | 0,6% | 0,9% |
| 21 | 24 | Alfa Romeo | 48 | 268 | 220,0% | 42,6% | 0,5% | 0,6% |
| 22 | 23 | Honda | 39 | 303 | -41,8% | 9,8% | 0,4% | 0,6% |
| 23 | 19 | Jeep | 32 | 524 | -56,2% | 81,3% | 0,4% | 1,1% |
| 24 | 27 | SsangYong | 18 | 79 | 1700,0% | 777,8% | 0,2% | 0,2% |
| 25 | 29 | Land Rover | 13 | 39 | 225,0% | 44,4% | 0,1% | 0,1% |
| 26 | 26 | Mitsubishi | 8 | 89 | -69,2% | -42,2% | 0,1% | 0,2% |
| 27 | 25 | Chevrolet | 5 | 129 | -93,8% | -54,4% | 0,1% | 0,3% |
| 28 | 31 | Subaru | 3 | 20 | -40,0% | -9,1% | 0,0% | 0,0% |
| 28 | 32 | Abarth | 3 | 14 | #DIV/0! | 55,6% | 0,0% | 0,0% |
| 29 | 33 | Porsche | 2 | 11 | 0,0% | 0,0% | 0,0% | 0,0% |
| 29 | 28 | Mazda | 2 | 75 | #DIV/0! | #DIV/0! | 0,0% | 0,2% |
| 29 | 30 | Lexus | 2 | 22 | -71,4% | -53,2% | 0,0% | 0,0% |
| 30 | 33 | Lancia | 1 | 11 | -85,7% | -85,7% | 0,0% | 0,0% |
| Rank June | Rank H1 2016 | Group | Sales June | Sales H1 2016 | Var June | Var H1 2016 | Share June | Share H1 2016 |
| --- | --- | --- | --- | --- | --- | --- | --- | --- |
| 1 | 2 | Renault-Nissan | 1.601 | 7.160 | 22,3% | 22,9% | 18,1% | 15,1% |
| 2 | 1 | Volkswagen | 1.440 | 7.478 | -21,4% | -9,3% | 16,2% | 15,8% |
| 3 | 4 | Toyota | 1.198 | 5.503 | 81,0% | 19,4% | 13,5% | 11,6% |
| 4 | 3 | PSA | 1.143 | 6.178 | 11,4% | 15,5% | 12,9% | 13,0% |
| 5 | 6 | FCA | 673 | 3.675 | 11,4% | 44,8% | 7,6% | 7,8% |
| 6 | 5 | General Motors | 594 | 4.200 | -25,8% | 11,0% | 6,7% | 8,9% |
| 7 | 7 | BMW | 537 | 3.236 | 24,6% | 59,1% | 6,1% | 6,8% |
| 8 | 10 | Ford | 447 | 2.149 | 84,7% | 10,9% | 5,0% | 4,5% |
| 9 | 8 | Mercedes Daimler | 398 | 2.716 | -15,0% | 34,1% | 4,5% | 5,7% |
| 10 | 9 | Suzuki | 384 | 2.595 | -34,7% | 8,3% | 4,3% | 5,5% |
| 11 | 11 | Hyundai-Kia | 270 | 1.017 | -63,4% | -63,0% | 3,0% | 2,1% |
| 12 | 12 | Geely Group | 95 | 891 | -51,5% | -22,0% | 1,1% | 1,9% |
| 13 | 13 | Honda | 39 | 303 | -41,8% | 9,8% | 0,4% | 0,6% |
| 14 | 15 | Mahindra Group | 18 | 79 | 1700,0% | 777,8% | 0,2% | 0,2% |
| 15 | 17 | Tata | 13 | 47 | 225,0% | 74,1% | 0,1% | 0,1% |
| Rank June | Rank H1 2016 | Model | Sales June | Sales H1 2016 | Var June | Var H1 2016 | Share June | Share H1 2016 |
| --- | --- | --- | --- | --- | --- | --- | --- | --- |
| 1 | 2 | Nissan Micra | 625 | 2.394 | 45,7% | 44,0% | 7,2% | 5,2% |
| 2 | 1 | Toyota Yaris | 560 | 2.938 | 57,3% | 19,4% | 6,4% | 6,3% |
| 3 | 8 | Renault Clio | 413 | 1.325 | 68,6% | 25,7% | 4,7% | 2,9% |
| 4 | 4 | Fiat Panda | 364 | 1.686 | 11,0% | 57,7% | 4,2% | 3,6% |
| 5 | 13 | Toyota Aygo | 304 | 931 | 64,3% | 3,3% | 3,5% | 2,0% |
| 6 | 6 | Volkswagen Polo | 299 | 1.632 | -31,9% | -20,5% | 3,4% | 3,5% |
| 7 | 3 | Opel Corsa | 288 | 2.215 | -24,8% | 11,3% | 3,3% | 4,8% |
| 8 | 31 | Seat Leon | 261 | 455 | 139,4% | 80,6% | 3,0% | 1,0% |
| 9 | 5 | Peugeot 208 | 260 | 1.651 | -19,5% | 0,7% | 3,0% | 3,6% |
| 10 | 11 | Toyota Auris | 259 | 1.090 | 245,3% | 40,5% | 3,0% | 2,4% |
| 11 | 7 | Nissan Qashqai | 229 | 1.438 | -0,9% | 9,2% | 2,6% | 3,1% |
| 12 | 10 | Volkswagen Golf | 223 | 1.102 | 40,3% | -0,3% | 2,6% | 2,4% |
| 13 | 15 | Ford Fiesta | 213 | 878 | 60,2% | -19,8% | 2,4% | 1,9% |
| 14 | 9 | Opel Astra | 194 | 1.217 | -10,6% | 31,0% | 2,2% | 2,6% |
| 15 | 14 | Peugeot 108 | 186 | 888 | 29,2% | 33,7% | 2,1% | 1,9% |
| 16 | 27 | Citroen C1 | 183 | 531 | 21,2% | 23,2% | 2,1% | 1,1% |
| 17 | 18 | Suzuki Vitara | 162 | 788 | 70,5% | 178,4% | 1,9% | 1,7% |
| 18 | 16 | Ford Focus | 161 | 870 | 103,8% | 58,8% | 1,9% | 1,9% |
| 19 | 33 | Seat Ibiza | 133 | 415 | -49,0% | -16,2% | 1,5% | 0,9% |
| 20 | 19 | Citroen C3 | 129 | 784 | -22,3% | -31,5% | 1,5% | 1,7% |
| 21 | 50 | Kia Picanto | 121 | 247 | 5,2% | -36,5% | 1,4% | 0,5% |
| 22 | 22 | BMW X1 | 120 | 636 | 252,9% | 227,8% | 1,4% | 1,4% |
| 23 | 12 | Mercedes A Class | 113 | 934 | -35,1% | 94,6% | 1,3% | 2,0% |
| 24 | 21 | Peugeot 308 | 101 | 670 | 114,9% | 175,7% | 1,2% | 1,4% |
| 25 | 20 | BMW 1 Series | 98 | 745 | -9,3% | 35,9% | 1,1% | 1,6% |
| 26 | 46 | Dacia Duster | 84 | 257 | 320,0% | 94,7% | 1,0% | 0,6% |
| 26 | 23 | Suzuki Swift | 84 | 590 | -20,8% | -35,9% | 1,0% | 1,3% |
| 27 | 30 | Mini | 79 | 485 | -12,2% | 13,6% | 0,9% | 1,0% |
| 28 | 36 | Audi Q3 | 77 | 400 | 45,3% | 12,4% | 0,9% | 0,9% |
| 29 | 43 | Citroen C4 | 75 | 278 | 108,3% | 4,1% | 0,9% | 0,6% |
| 29 | 57 | Peugeot 301 | 75 | 211 | 177,8% | 160,5% | 0,9% | 0,5% |
| 30 | 24 | Mercedes GLA | 69 | 584 | -15,9% | 44,2% | 0,8% | 1,3% |
| 31 | 35 | Opel Mokka | 65 | 406 | -3,0% | 20,8% | 0,7% | 0,9% |
| 32 | 40 | Audi A1 | 63 | 366 | 57,5% | 17,7% | 0,7% | 0,8% |
| 33 | 55 | Fiat Tipo | 62 | 214 | | | 0,7% | 0,5% |
| 34 | 25 | Audi A3 | 60 | 553 | -45,9% | -20,7% | 0,7% | 1,2% |
| 35 | 17 | Suzuki Celerio | 57 | 817 | -82,5% | 3,5% | 0,7% | 1,8% |
| 35 | 39 | BMW 2 Series | 57 | 377 | 11,8% | 114,2% | 0,7% | 0,8% |
| 36 | 45 | Renault Captur | 54 | 263 | 68,8% | 19,0% | 0,6% | 0,6% |
| 37 | 61 | Hyundai i20 | 53 | 181 | -75,6% | -77,7% | 0,6% | 0,4% |
| 38 | 26 | Nissan Pulsar | 52 | 538 | 0,0% | 71,9% | 0,6% | 1,2% |
| 39 | 37 | Toyota Corolla | 49 | 387 | 75,0% | 37,7% | 0,6% | 0,8% |
| 40 | 41 | Citroen C4 Cactus | 48 | 348 | 166,7% | 36,5% | 0,6% | 0,8% |
| 40 | 58 | Volkswagen Touran | 48 | 208 | 860,0% | 593,3% | 0,6% | 0,4% |
(165)