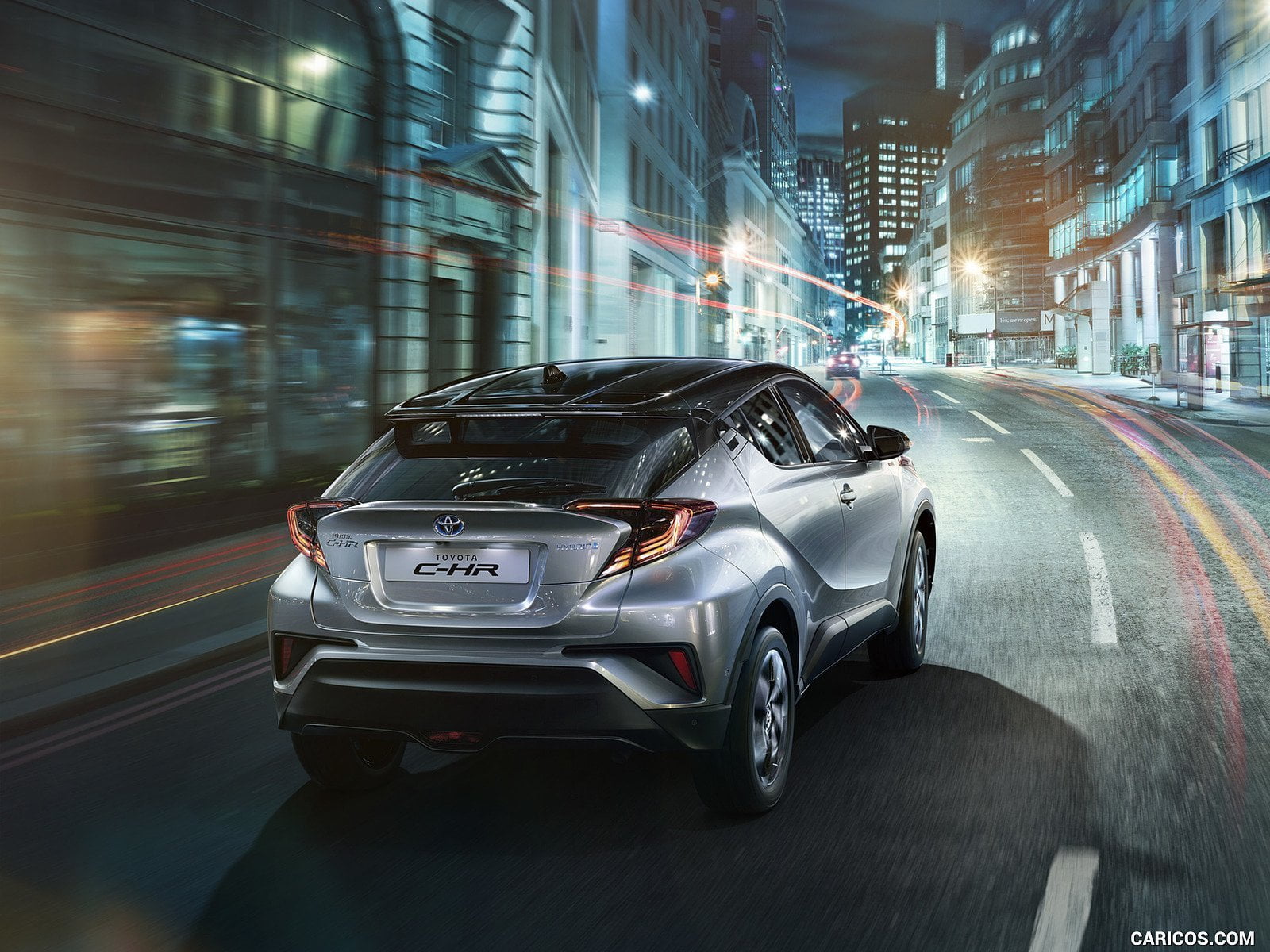 Greece Auto Sales 2016 up moderately performing the best level since 2012, but still very far from the pre-crisis level. Toyota was market leader while SsangYong and Dacia shine.
GDP expanded at the fastest pace since Q1 2008 in the third quarter as private consumption growth hit a multi-year high. Despite the positive reading, the economy is still on a weak footing and the manufacturing PMI fell in November. The country entered a collision course with creditors in December after the government approved a series of spending increases including a Christmas bonus for pensioners.
Mirroring the economic environment, the domestic vehicles market has slightly recovered in the year while stand very far from the level achieved before the 2008. In 2016 the market was at the highest in the last five years, reporting the fourth increase in a row.
According to data released by the Association of Motor Vehicle Importers Representatives, new car passenger's in December had been 4.765, down 30.1%, posting the second highest slowdown of the year.
Full year sales were 78.873 (+4.0%), very far from the over 200k level achieved in the years before 2008 crisis.
In the 2016 Toyota was the brand leader posting over 9.000 units (+7.1%), while among the highest growths of the year had been scored by Fiat, BMW, Mercedes, Mini, Mercedes and Opel. The best performances were reported by SsangYong (+486.4%) and Dacia (+95.3%).
Very significant lost were reported for Kia (-41%), Hyundai (-64%), Skoda (-36%) and Volvo (-32%).
Ranking of the best-selling models in the entire year with the top 100 is featured in the dedicated report here.
low, you can sort our interactive tables to see data regarding Brands, Groups and Models. Please bear in mind that sales data are subject to adjustments as sources will update their information. This report is updated at the publishing date and will not be modified while the next on this subject will always have the year to date data updated.
| Rank Dec | Rank 2016 | BRAND | Sales December | Sales 2016 FY | Variation December | Variation 2016 FY | Share December | Share 2016 |
| --- | --- | --- | --- | --- | --- | --- | --- | --- |
| 1 | 7 | Mercedes | 694 | 4.432 | 114,9% | 23,7% | 14,6% | 5,6% |
| 2 | 3 | Opel | 586 | 7.054 | 23,4% | 16,9% | 12,3% | 8,9% |
| 3 | 1 | Toyota | 398 | 9.496 | -64,0% | 7,1% | 8,4% | 12,0% |
| 4 | 9 | BMW | 347 | 3.843 | -27,6% | 28,1% | 7,3% | 4,9% |
| 5 | 10 | Citroen | 313 | 3.781 | 20,8% | -2,2% | 6,6% | 4,8% |
| 6 | 11 | Ford | 289 | 3.736 | -21,3% | 5,2% | 6,1% | 4,7% |
| 7 | 4 | Volkswagen | 256 | 6.430 | -62,2% | -5,2% | 5,4% | 8,2% |
| 8 | 6 | Fiat | 244 | 4.886 | -39,5% | 33,5% | 5,1% | 6,2% |
| 9 | 2 | Nissan | 209 | 7.289 | -61,0% | 12,0% | 4,4% | 9,2% |
| 10 | 16 | Volvo | 175 | 1.458 | -36,4% | -32,1% | 3,7% | 1,8% |
| 11 | 12 | Renault | 168 | 3.021 | -59,5% | 8,3% | 3,5% | 3,8% |
| 12 | 21 | Smart | 155 | 815 | 400,0% | 10,3% | 3,3% | 1,0% |
| 13 | 8 | Suzuki | 138 | 4.137 | -9,8% | 2,3% | 2,9% | 5,2% |
| 14 | 17 | Skoda | 129 | 1.428 | 8,4% | -36,2% | 2,7% | 1,8% |
| 15 | 5 | Peugeot | 118 | 5.582 | -31,4% | 15,0% | 2,5% | 7,1% |
| 16 | 15 | Mini | 109 | 1.584 | -31,9% | 22,4% | 2,3% | 2,0% |
| 17 | 13 | Audi | 91 | 2.618 | -55,8% | -1,9% | 1,9% | 3,3% |
| 18 | 19 | Jeep | 81 | 900 | 20,9% | 43,5% | 1,7% | 1,1% |
| 19 | 18 | Hyundai | 61 | 1.088 | -70,5% | -64,6% | 1,3% | 1,4% |
| 20 | 14 | Seat | 53 | 1.780 | -44,8% | 9,7% | 1,1% | 2,3% |
| 21 | 24 | Alfa Romeo | 40 | 517 | -45,2% | 8,4% | 0,8% | 0,7% |
| 22 | 22 | Honda | 32 | 697 | -17,9% | 29,3% | 0,7% | 0,9% |
| 23 | 23 | Dacia | 29 | 621 | -9,4% | 95,3% | 0,6% | 0,8% |
| 24 | 20 | Kia | 15 | 816 | -83,5% | -41,8% | 0,3% | 1,0% |
| 25 | 32 | Abarth | 6 | 34 | 500,0% | 21,4% | 0,1% | |
| 26 | 28 | Mazda | 5 | 92 | | #DIV/0! | 0,1% | 0,1% |
| 26 | 29 | Land Rover | 5 | 74 | | 105,6% | 0,1% | 0,1% |
| 27 | 34 | Jaguar | 4 | 28 | | 366,7% | 0,1% | |
| 28 | 25 | Mitsubishi | 3 | 233 | -70,0% | -16,5% | 0,1% | 0,3% |
| 28 | 27 | SsangYong | 3 | 129 | -25,0% | 486,4% | 0,1% | 0,2% |
| 28 | 33 | Porsche | 3 | 32 | 200,0% | 60,0% | 0,1% | |
| 29 | 31 | Subaru | 2 | 41 | 0,0% | 0,0% | | 0,1% |
| 29 | 35 | Lancia | 2 | 23 | -50,0% | -83,8% | | |
| 30 | 37 | Maserati | 1 | 2 | | | | |
| 30 | 30 | Lexus | 1 | 42 | -90,9% | -48,1% | | 0,1% |
| Rank Dec | Rank 2016 | GROUP | Sales December | Sales 2016 FY | Variation December | Variation 2016 FY | Share December | Share 2016 FY |
| --- | --- | --- | --- | --- | --- | --- | --- | --- |
| 3 | 1 | Volkswagen | 532 | 12.288 | -51,6% | -7,8% | 11,2% | 15,6% |
| 6 | 2 | Renault-Nissan | 406 | 10.931 | -58,7% | 13,7% | 8,5% | 13,9% |
| 7 | 3 | Toyota | 399 | 9.538 | -64,2% | 6,6% | 8,4% | 12,1% |
| 5 | 4 | PSA | 431 | 9.363 | 0,0% | 7,4% | 9,0% | 11,9% |
| 2 | 5 | General Motors | 586 | 7.184 | 17,9% | 10,4% | 12,3% | 9,1% |
| 8 | 6 | FCA | 374 | 6.362 | -31,8% | 28,5% | 7,8% | 8,1% |
| 4 | 7 | BMW | 456 | 5.427 | -28,6% | 26,4% | 9,6% | 6,9% |
| 1 | 8 | Mercedes Daimler | 849 | 5.247 | 139,8% | 21,4% | 17,8% | 6,7% |
| 11 | 9 | Suzuki | 138 | 4.137 | -9,8% | 2,3% | 2,9% | 5,2% |
| 9 | 10 | Ford | 289 | 3.736 | -21,3% | 5,2% | 6,1% | 4,7% |
(158)